Asking the youth to become ambassadors of the digital payment schemes rolled out by the government, Prime Minister Narendra Modi addressed the nation in his monthly Mann Ki Baat programme on Sunday.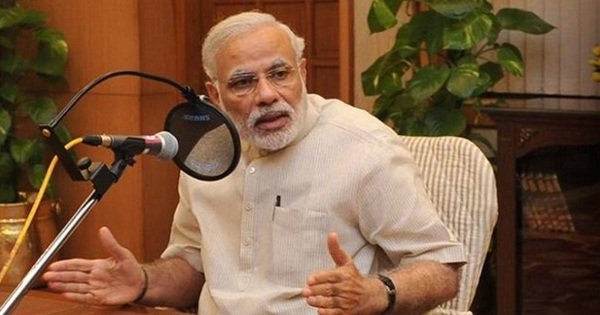 Here are 7 key points from his speech:
1. The attraction for science among our young generation should increase. The country needs more scientists. When science is harnessed keeping in mind the needs of the common people, it becomes the most valuable contributor to general humanity, said PM Modi.
2. PM Modi said the digital payment schemes will complete 100 days on April 14, the 126th birth anniversary of B R Ambedkar and people should help 125 people download the Bhim application on their mobile phone for digital transactions.
3. Everyone who has benefitted from DigDhan app, I urge them to become its ambassadors. 
4. Referring to a recent competition organised at the 14th Pravasi Bharatiya Diwas, he said socially useful innovations were showcased and one of these was an application developed to help fishermen locate the most productive fishing zones and get updates about weather and sea conditions.
5. Referring to the 38th successive successful launch of PSLV rocket that placed a record 104 satellite in orbit, Modi said ISRO scientists have brought laurels to the nation. He said the ISRO team had several young scientists, including women.
"After the successful mission of sending Mangalyaan to Mars, ISRO scripted a world record in the arena of space. ISRO has successfully launched 104 satellites simultaneously into space.
6. Modi also used the opportunity to congratulate 'divyang' (physically challenged) players for defeating Pakistan in the final of the Blind T-20 World Cup.
Referring to the role of women, he said be it the field of sports or space science, they lag behind in none.
7. The 'Beti Bachao, Beti Padhao' programme is no longer just a government programme, but has become a campaign of societal empathy and public education.
(With inputs from PTI)
(Feature image source: PTI)