In association with
LEGO GROUP INDIA
It's true. Most of us won't have a recollection of the first time we made a friend, or took a bite of the pizza when mom wasn't looking, or fell from the swing. What we do remember instead, is stepping on that red brick we missed putting back in the colourful bucket of LEGO® Toys after playtime. 
And that's not the only memory we built with our ever favourite LEGO® Bricks. As far as I can recall, there was an airplane once, a dragon another day, and oh yes, a pirate ship! Growing up with LEGO Bricks has been a rite of childhood passage for 90 years now. Yes, 90! What started out as a bid to educate the local children with a set of 36 wooden toys including cars, airplanes, and yoyos, in 1932 by the Danish carpenter, Ole Kirk Kristiansen, has today grown into one of the biggest and most beloved toy companies in the world. And to celebrate this journey of 90 wholesome years, and inspire our playful adventures, the LEGO® Group is ringing their anniversary celebrations with a host of PLAY initiatives. 

In the spirit of playing well and hoping to inspire many to prioritize play, the brand has set up its very first LEGO® Playground, where we can participate in a plethora of fun activities, passion-based play with Get Creative section, Hero Missions, Free Building sections , LEGO® Speed Champions arena, Minifigure Mascot Meet & Greets, loads of LEGO® Goodies, free gift corners and the LEGO® Legacy Wall. The main attraction however is the largest Independence Day LEGO® Graffiti Wall which is an ode to our incredible country's independence celebrations. There are so many cool things that we can do here. The concept is to basically let yourself loose and get as creative as you can with the bricks. The First LEGO® Playground has been set up at R City Mall in Mumbai from 12th August to 21st August. In fact, this September will also see the LEGO Playground go live in Delhi & Bengaluru. So we definitely have a couple of delightful months to look forward to.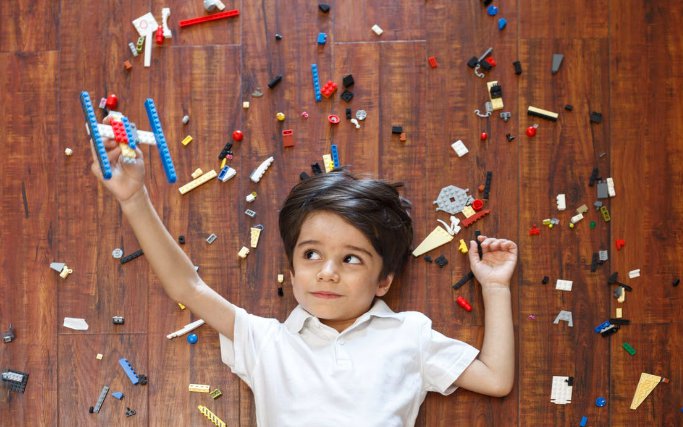 The LEGO Group in fact, has also launched a celebratory brand film called 
'We are all Builders'
 to push our creative instincts. If there's one thing that all our childhoods had in common, it is that we were all born storytellers with rich imagination. And through all these fun activities and events, the brand wants to inculcate the importance of play in our lives. According to 2022 LEGO Play Well Study, around 97% children say that playing as family makes them happy. And about 95% of children say playing helps them try new ideas. So, go ahead and get in touch with your inner child with these fun activities now at R City Mall Ghatkopar before the 21st August! Last but not the least, as part of their 90th Anniversary celebrations, the LEGO® Group has launched a range of new and exclusive LEGO Sets starting from JUST 999/- onwards! So no more expensive customs and waiting for relatives to bring you the newest sets! Just head to Amazon.in or your nearest Hamleys store – and make your home a playground with LEGO® Bricks! Let's all play well.
Join the LEGO Group in this joyous celebration here!