Liar.
This is an excerpt from a tribute by Chidanand Rajghatta, an Indian-born opinion columnist based in Washington, D.C., to journalist Gauri Lankesh who he was married to for 5 years. They later got divorced but he addresses Gauri as his 'friend and first love'.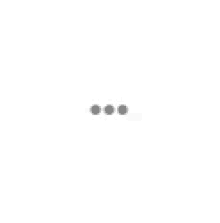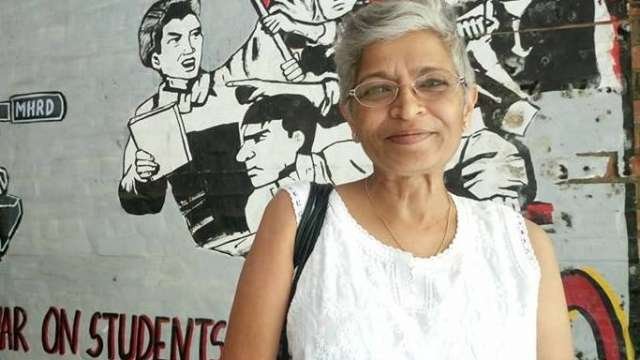 Gauri Lankesh, 55, was a noted journalist, activist, and editor of the weekly Gauri Lankesh Patrike. 
On 5 September 2017, three unidentified men shot Gauri to death at her house in Rajarajeshwari Nagar, Bangalore. The men shot at least seven bullets at her at around 8 p.m. while she was unlocking the main door of her house after returning from her office.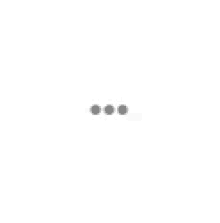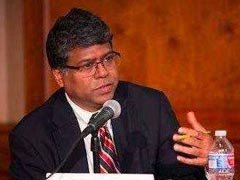 In his heartfelt tribute, Chidanand reminisces the moments and the ideas that he'd shared with her over the years. 
But part of our compact was we would not be hurtful to others - including family - in our youthful irreverence even if we disagreed with their beliefs and practices. We didn't always succeed - ah, the impetuosity of youth! - but it was a good principle that served us well later. Which is how even when we divorced 27 years ago, after five years of courtship and five years of marriage, we remained friends, great friends. Part of the compact. Don't be hurtful. Even to each other.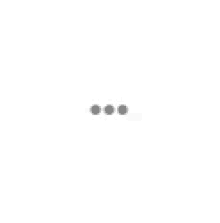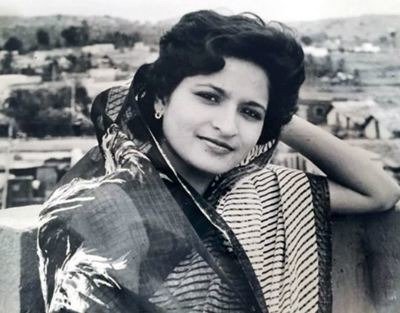 When we discuss the death of a journalist or someone in power, we talk a lot about their career and what they had achieved in their lives. We discuss them from a third person's perspective where the exteriors of the person are the focal point of most conversations. Here, Chidanand elicits the inner Gauri Lankesh. Who was she as a person and what were her philosophical and spiritual beliefs? 
If Gauri Lankesh read all the tributes and accolades for her, particularly those that refer to soul and afterlife and heaven, she'd have had a good laugh. Well, maybe not a laugh, but at least a chuckle. We had decided in our teens that heaven and hell and afterlife were a lot of b.s. There was enough heaven and hell on earth, and we should just leave god alone - he has enough on his hands - instead of begging him for things like many people do.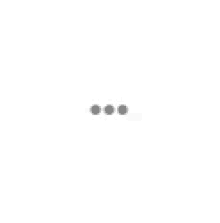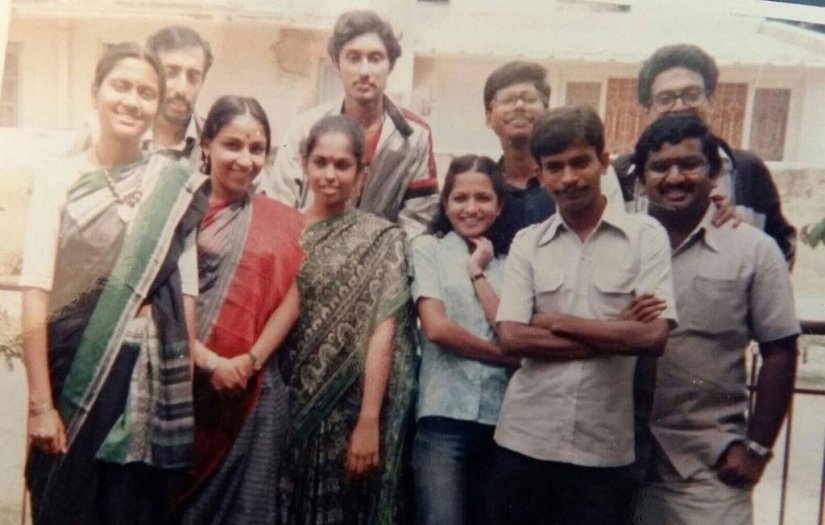 Despite the divorce, he points out how they had decided early on in their lives to never be hurtful to anyone, even to one another. 
Many friends were bemused by our unbroken friendship. Separations and divorces are often messy, bitter, and spiteful in India, or anywhere for that matter. We had our volcanic moments, but we transcended that quickly, bound by higher ideals. On our day in court, as we stood next to each other, our hands reached out. Fingers interlaced. If you want to go your own ways, better disengage, the lawyer hissed.
Only a very close friend can really hold the power to do that. And he's told a beautiful story about his friend and first love. "For me, there is just this: She is the epitome of amazing grace."
Read the entire tribute on NDTV.