A Brazilian football club brushed aside a storm of criticism Tuesday to sign a goalkeeper convicted in the murder of his girlfriend, whose body was fed to the dogs.
Bruno Fernandes, 32, was brought before reporters at a hastily arranged press conference in the southeastern city of Varginha, where he pulled on Boa Esporte club's black and red shirt, before going to a medical checkup.
Bruno, as he is commonly known, said he would now "concentrate on (his) work."
"The important thing for me is to get started," he was quoted as saying by the UOL news website.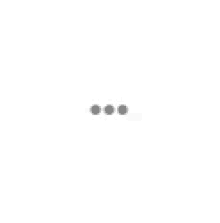 However, the talented goalie -- who used to play for top Brazilian club Flamengo and had been touted as a recruit for Italian giants AC Milan -- faces a bitter welcome.
Sponsors have fled second division Boa Esporte, including chief backer Gois and Silva, which withdrew Monday. Its logo was still emblazoned on the shirt initially worn by Bruno on Tuesday.
The reaction on social media has been fierce.
"Well done Boa Esporte! You're now the most hated club in the world!!" was a typical comment on the club's Facebook page. The club website was hacked by protesters.
Bruno had been incarcerated since 2010 for his role in the kidnapping, imprisonment and killing of model Eliza Samudio, who sued him for child support after he got her pregnant.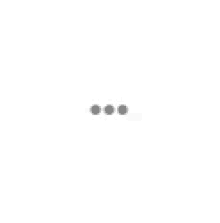 Samudio's body has never been found and Bruno admitted in court that he had conspired with friends to kill her and that her body had been fed in pieces to dogs. 
He has never admitted to taking direct part in the grisly murder and subsequent disposal of the body, but he was convicted all the same.
In 2013, he was sentenced to 22 years behind bars.
Bruno was released from prison last month after a ruling by the Supreme Court, which freed him pending an appeal.
The club pointed out that Bruno had been ruled as having done time for his crimes and said he should be allowed to rebuild his life.
"Today we are presenting Bruno so that Bruno can restart his career as a football player, which is what he knows how to do," club president Rone Moraes da Costa told journalists.
"It's also to give an opportunity to a human being who made a mistake in the past and who has been freed by the courts, to give him a chance to continue his life."
At his press conference, Bruno said: "Sincerely, I'm not worried by what people say," according to UOL.
A street protest was planned for later in the day in Varginha.
Femicide in Brazil
Brazil is one of the world's most violent countries. One in three women has been attacked, threatened or harassed in the last 12 months, according to a survey by Datafolha this month.
In its report on violence in Brazil over the last year, Amnesty International cited reports that "lethal violence against women had increased 24 percent over the previous decade and confirmed that Brazil was one of the worst Latin American countries to be a girl."
That ugly background has given resonance to the story, mixing both Brazil's appalling record on violence and its love affair with football and football players.
After Bruno was released just over two weeks ago, video footage showed him celebrating with champagne.
In his testimony at trial, he pinned the blame largely on a friend acting as his personal assistant.
When his former girlfriend was killed, Bruno says he asked his friend, known as Macarrao, "What have you done?"
The friend, he said, replied: "that he had resolved the problem, because the girl's gone too far. He said she was getting too much in the way, ruining his projects, his plans."
Feature image source: AFP