Few places on Earth look more like storybook illustrations, and castles are just one of them. Most of the time we've just seen them in pictures and dreams. 
If you wanna live your dream here's a list of the most beautiful castles around the world.
1. Edinburgh Castle, Scotland
This 12th century palace sits on the volcanic castle rock dominating the skyline of the city. This fortress has stood the test of time through sieges and invasions.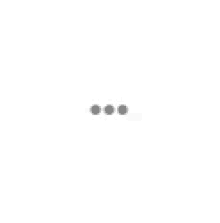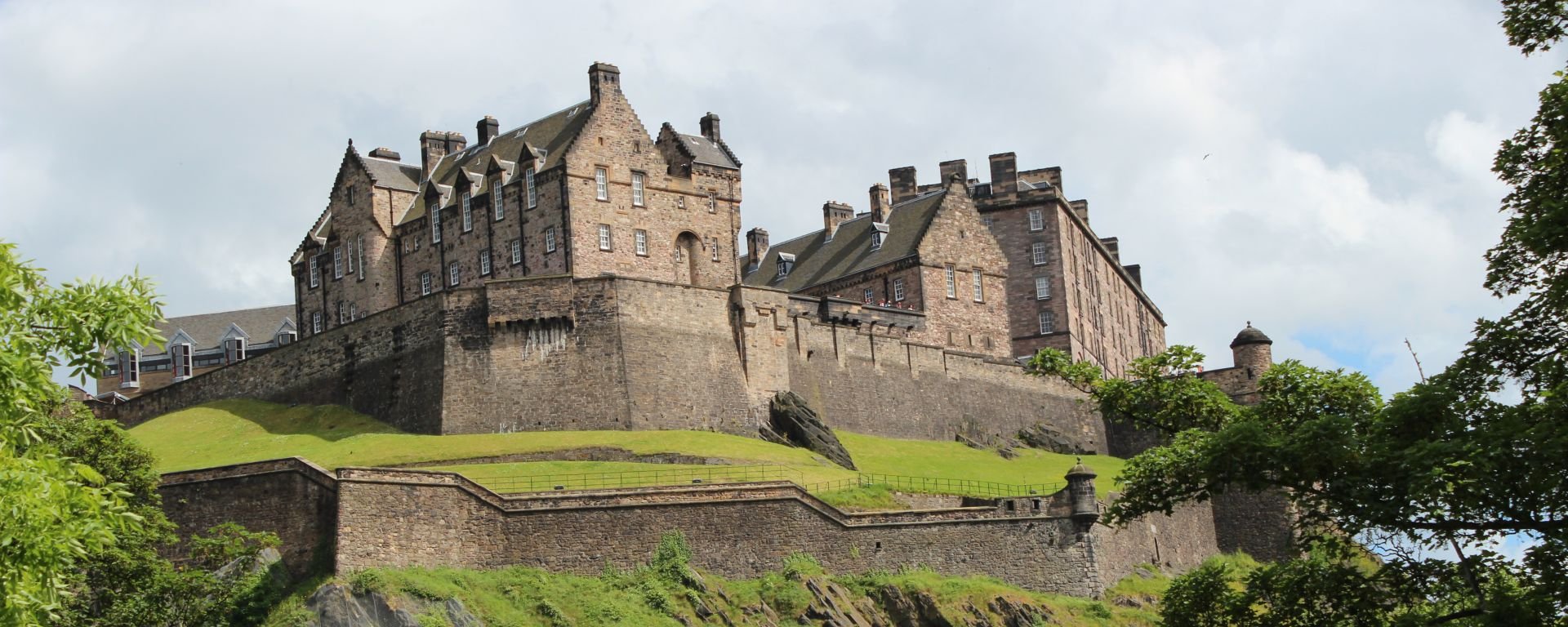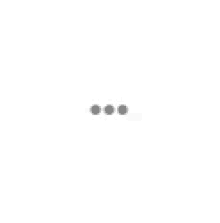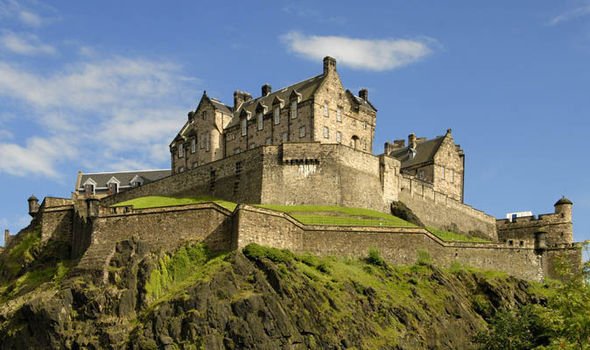 2. Neuschwanstein Castle, Germany
It is one of the world's most famous castles set in the backdrop of picturesque mountains. With its white limestone façade and deep blue turrets, it is also rumoured to be real-life inspiration for the castle in the Disney classic, Cinderella, released in 1950. The resemblance, after all, is striking.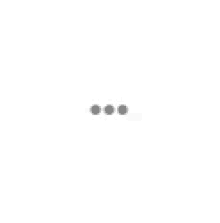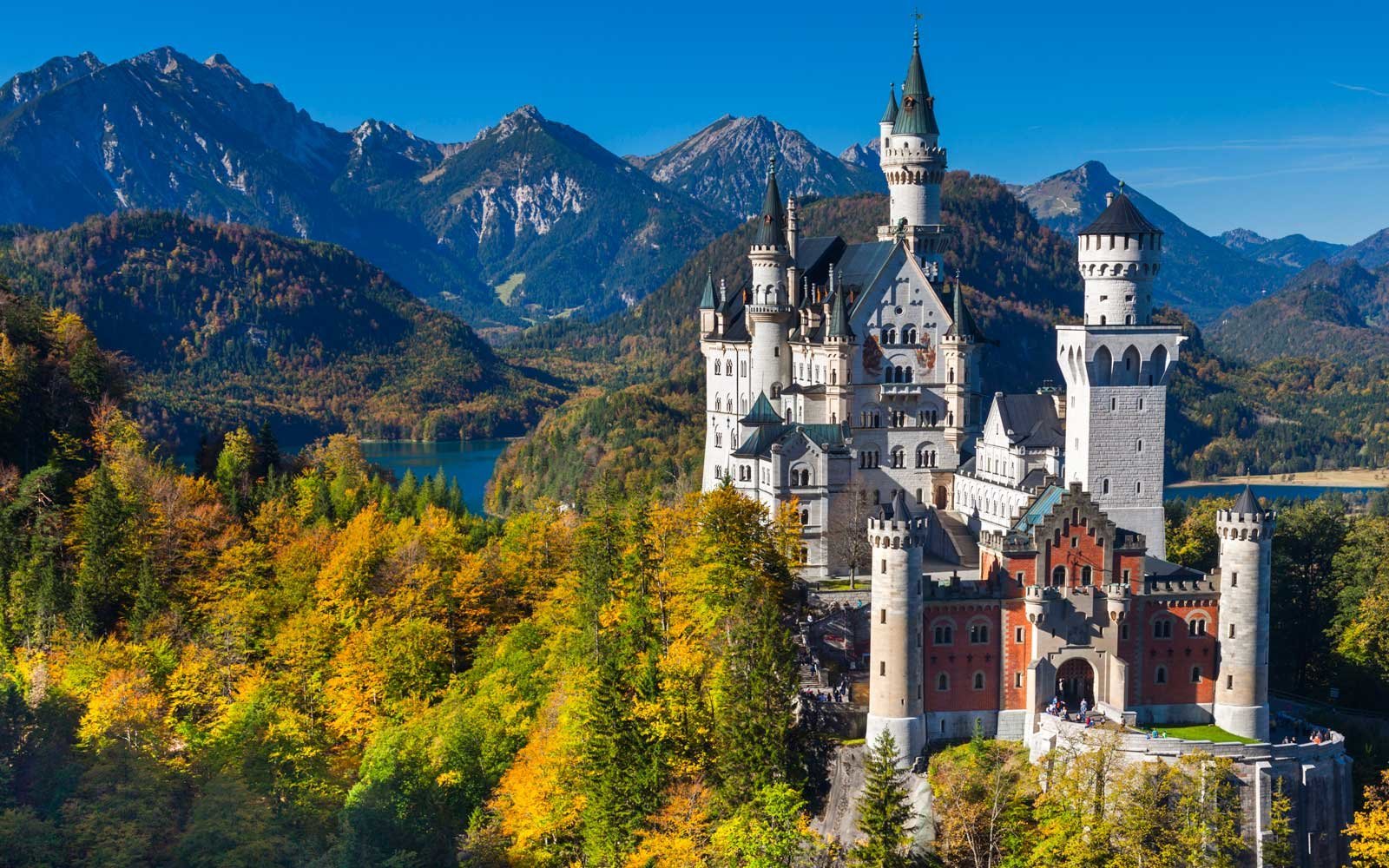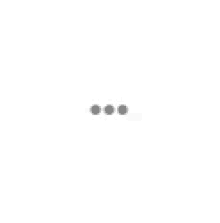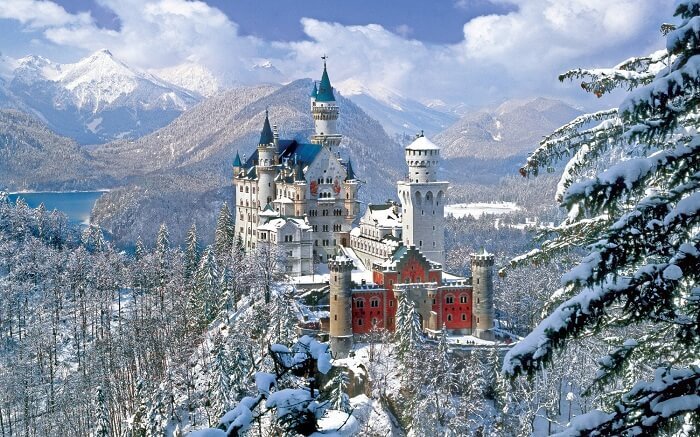 3. Château de Chambord, France
One of the largest and majestic castles of Loire valley, it is also a UNESCO World Heritage site. This castle is known all over the world for its double helix like staircase, you can ascend them on one side without meeting or making eye contact with those descending on the other side.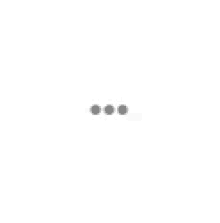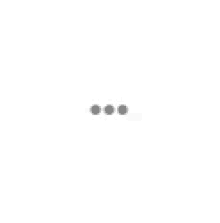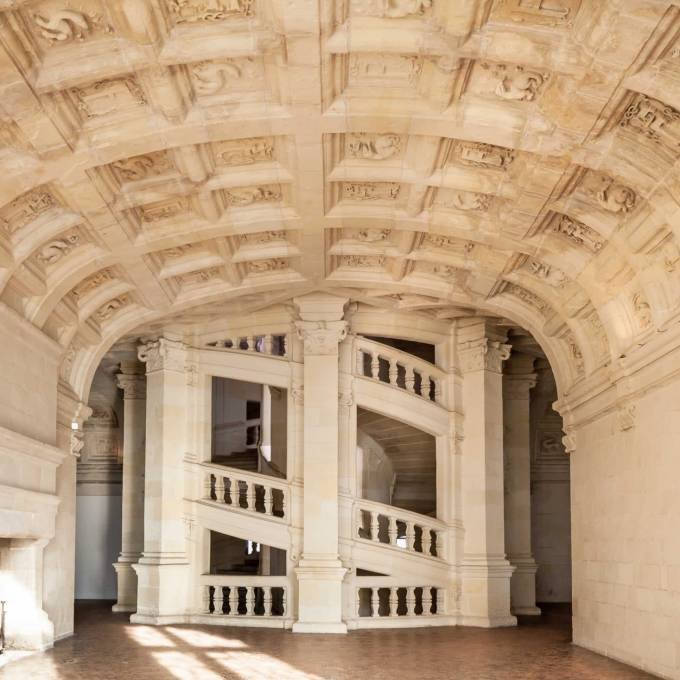 4. Prague Castle, Prague, Czech Republic
The complex of castles at Prague. also a UNESCO World Heritage Site, has been there since the 9th century. It is one of those places that seems like it was pulled straight out of a fairytale. It is the official home of the President of Czech Republic.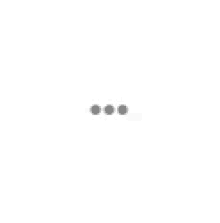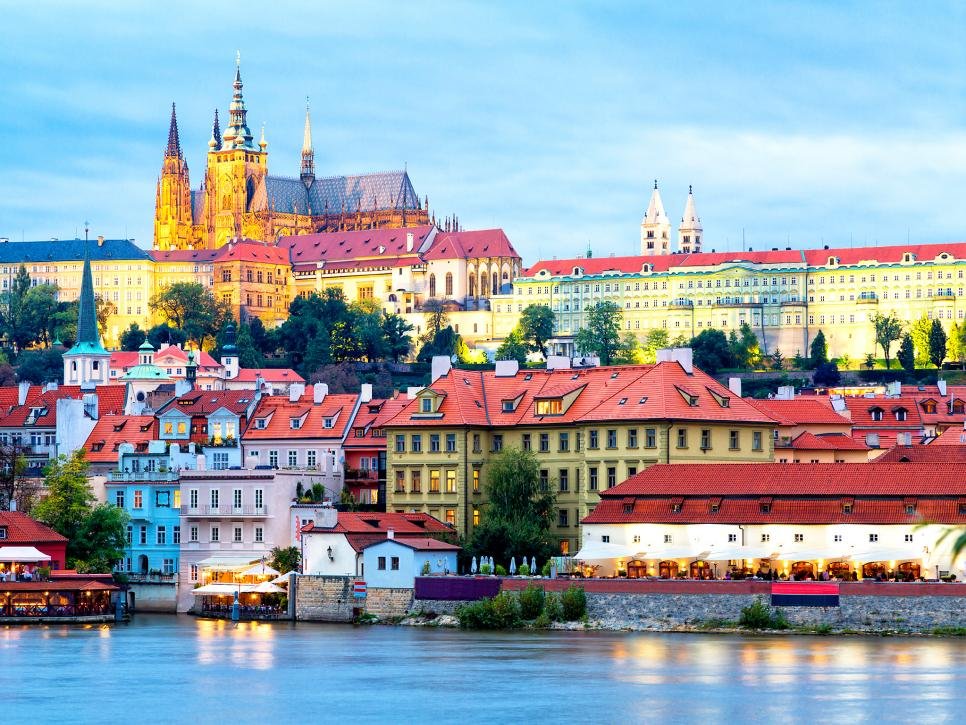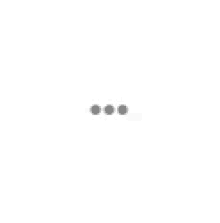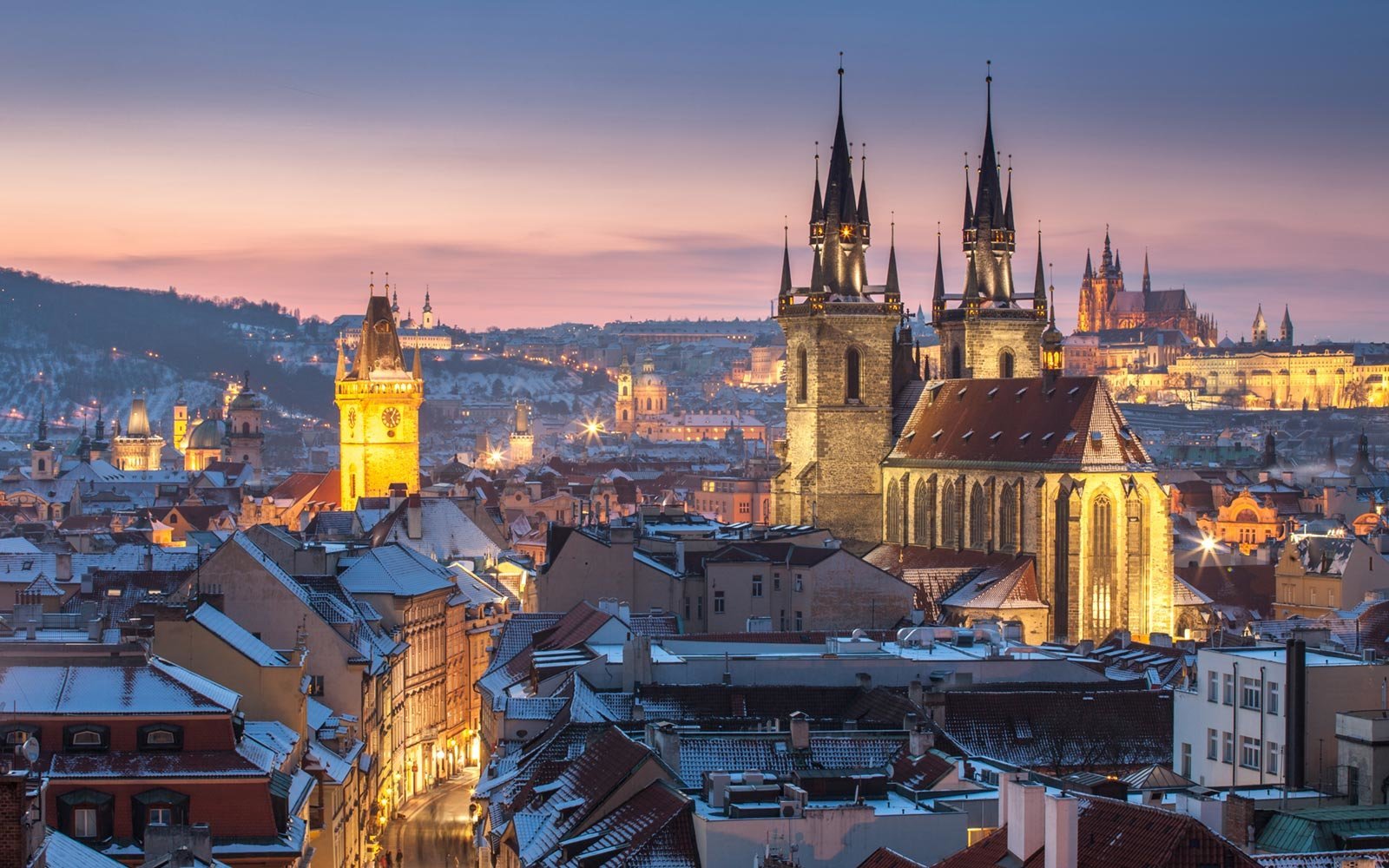 5. Windsor Castle, England
It is the oldest and the largest occupied castle in the world. The grandeur of this building is enough to attract lakhs of visitors every year.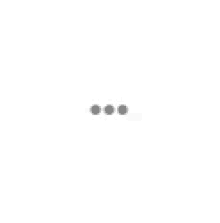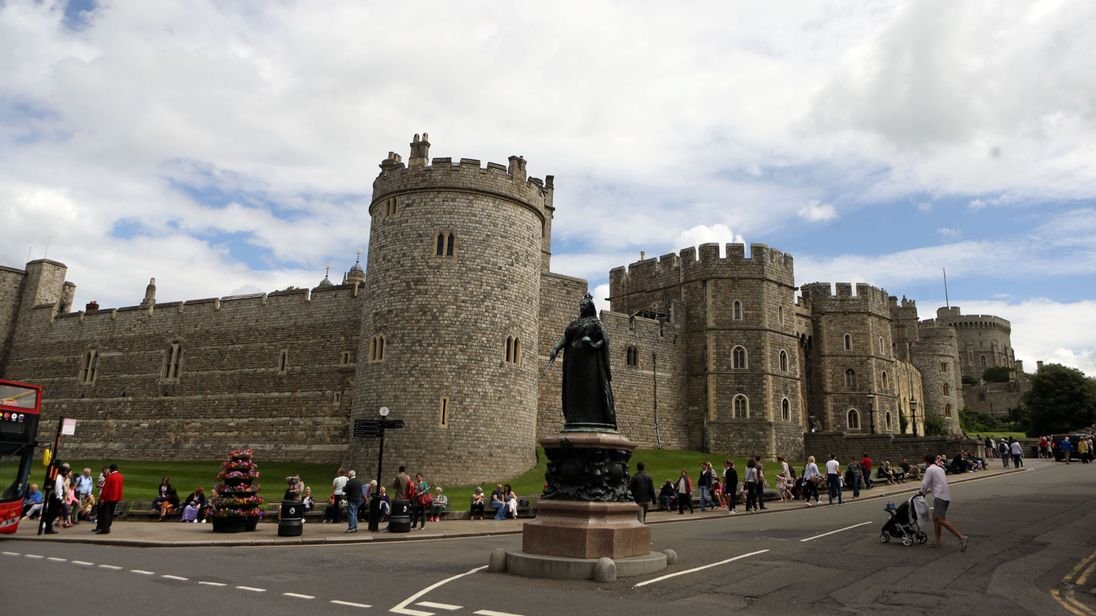 6.  Alcazar of Segovia, Spain
It is one of the most distinctive castle palaces in Spain by virtue of its shape resembling that of a ship's bow. It looks like the inspiration behind Cinderella's Castle in Walt Disney World.
7. Castle Hohenschwangau, Germany
Looks like a painting, doesn't it? A 19th-century palace in southern Germany, it was the childhood residence of King Ludwig II of Bavaria.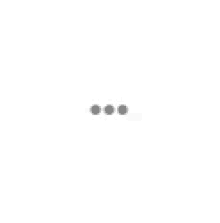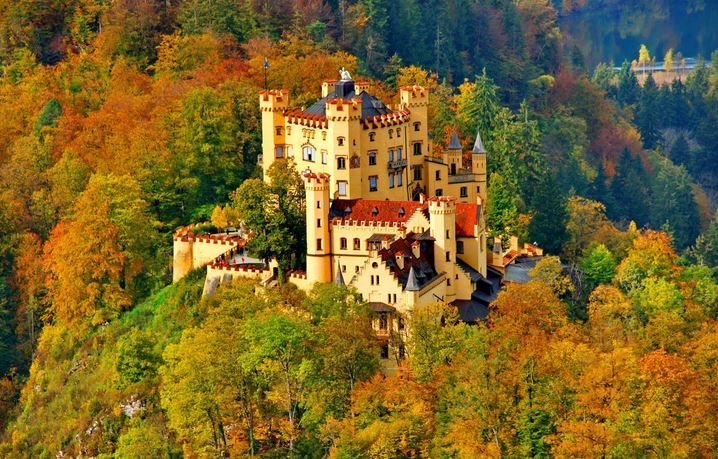 8. Malbork Castle, Poland
It is officially the largest castle in the world. The massive castle sits on the banks of the sluggish Nogat River and is just a day's trip from the city of Gdańsk in Poland.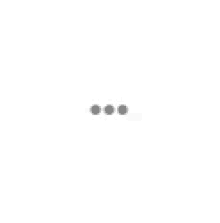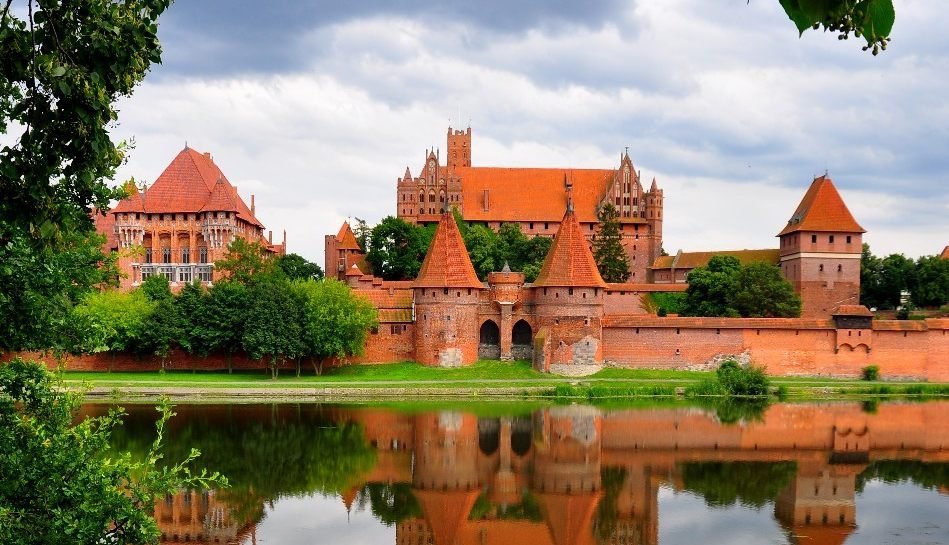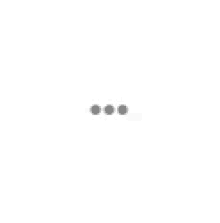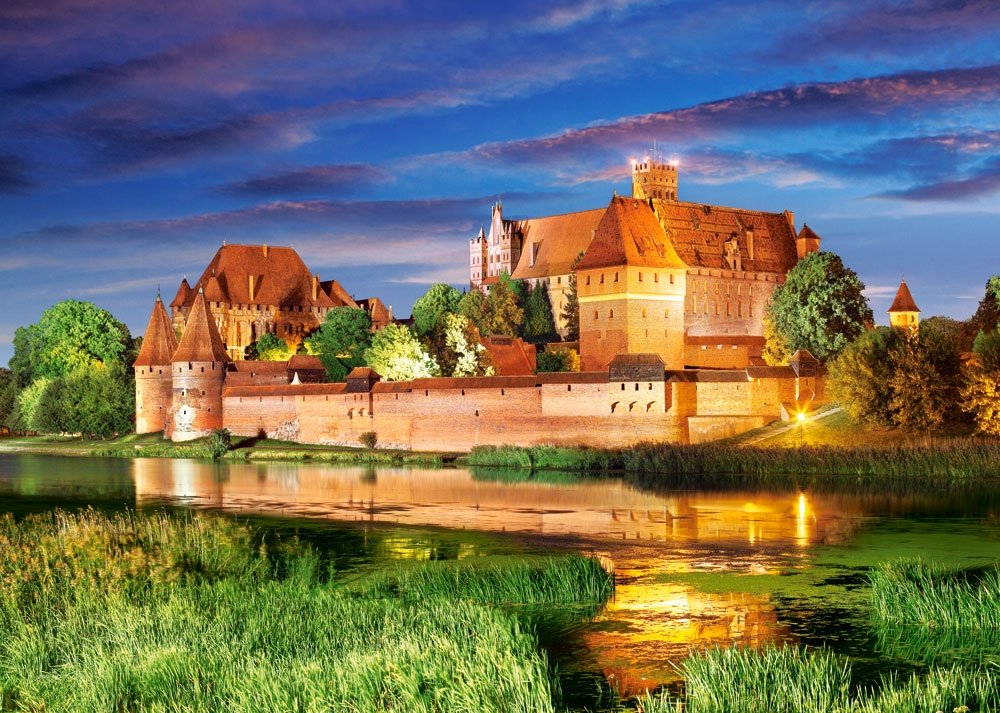 9. Osaka Castle, Japan
This five-storey castle in Japan is one of the most spectacular creations in the country. While the castle itself is indeed beautiful, the surrounding parks are also worth exploring.
10. Kylemore Abbey, Ireland
A large 19th century lakeside castle, this mansion stands amidst wilderness. Its spectacular gothic architecture and location makes it a must go place when you are in Ireland.
11. Burg Hochosterwitz, Austria
the castle is seated on a dolomite rock and is also one of the most impressive castles in Austria. On a clear day, you can see the castle even from a distance of 30 km.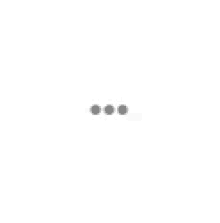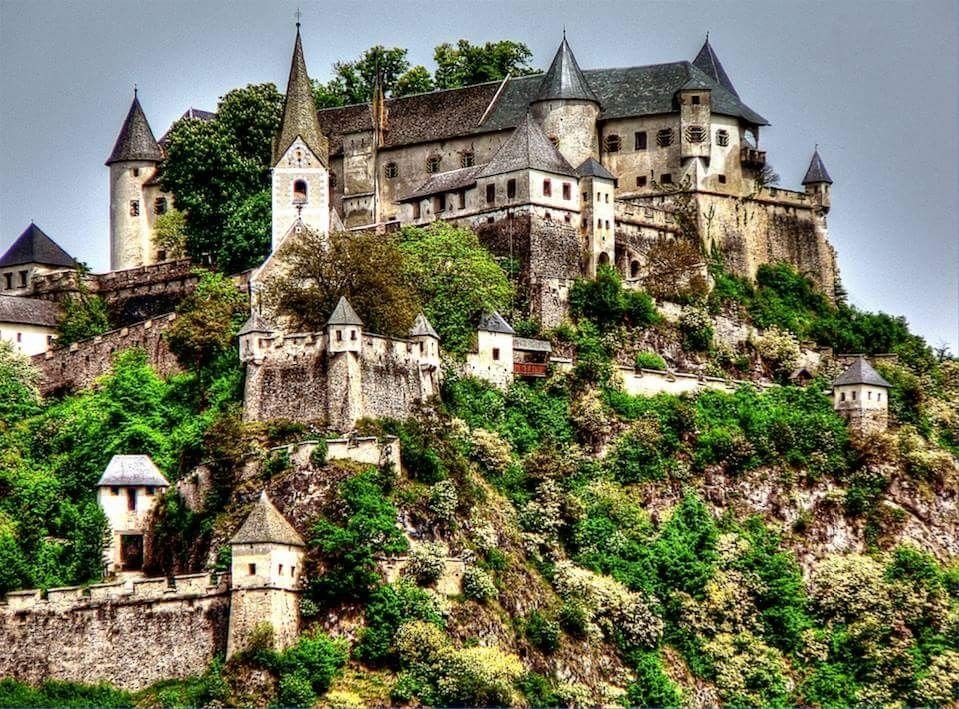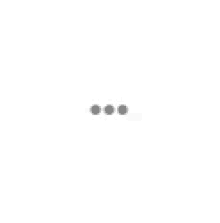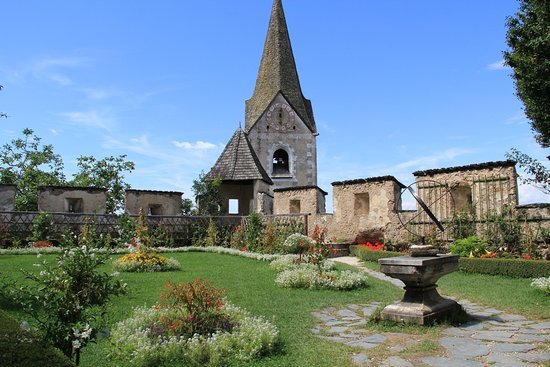 12. Chateau de Chillon, Switzerland
This island castle is the most visited building in Switzerland. Its raw beauty amidst the river Geneva will enchant you.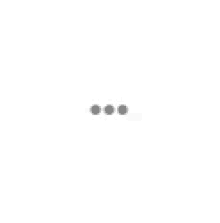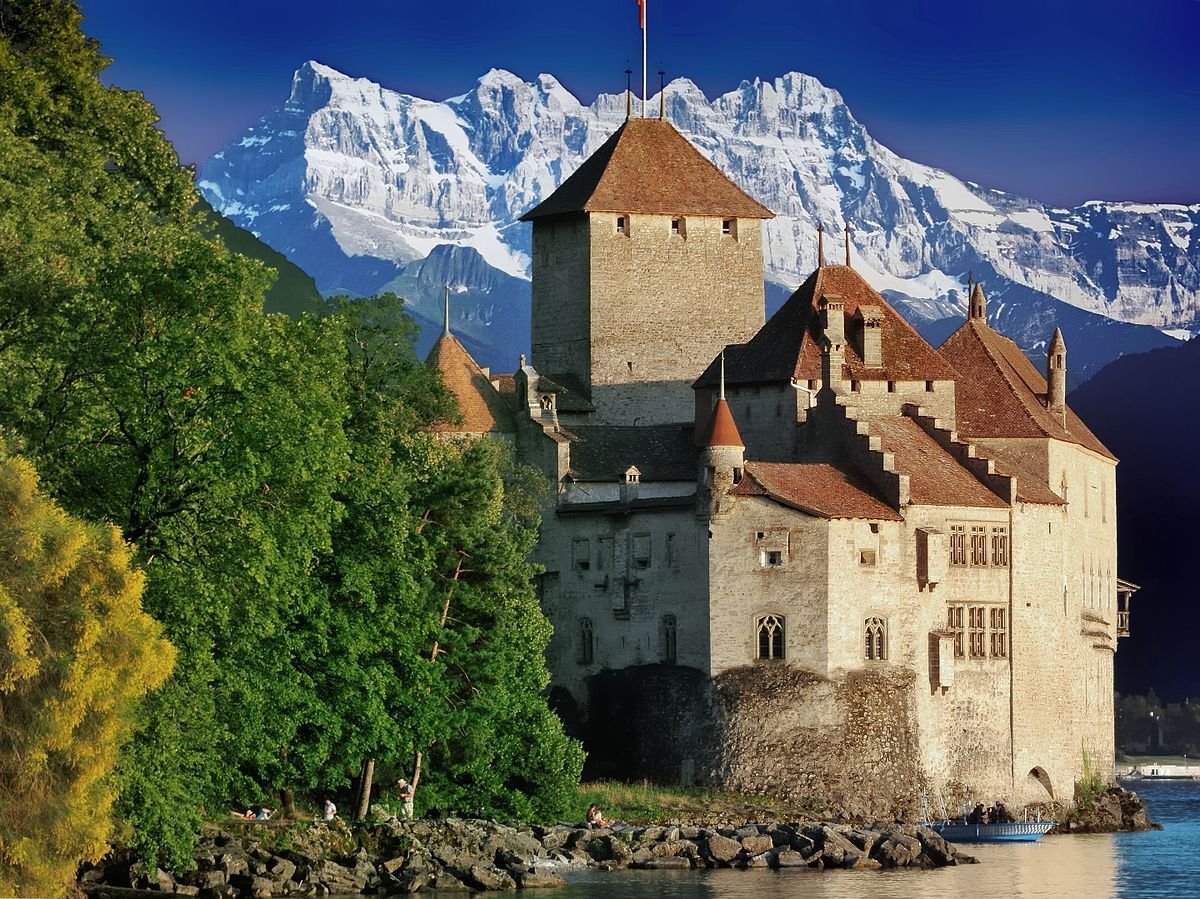 13. Schwerin Castle, Germany
This romantic, fairytale fortress with all its towers, domes, and wings is reflected in the waters of Lake Schwerin. It is located on a small island in the lake and this adds to its beauty.
14. Balmoral Castle, United Kingdom
It is known that Queen Elizabeth II spends her summer holidays at the Balmoral Castle. When the Royal Family is in residence, Balmoral is closed, but they do offer guided tours on several dates throughout the winter.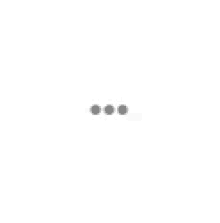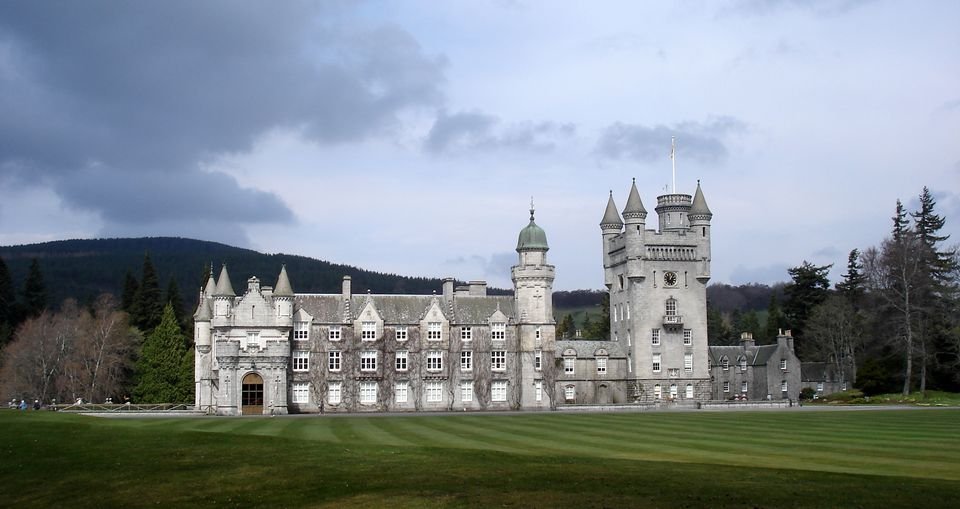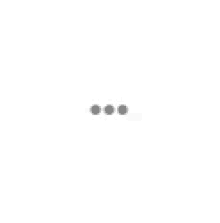 15. Kronborg Castle, Denmark
A designated UNESCO World Heritage Site, this castle is a magnificent renaissance building. This is the castle that Shakespeare set Hamlet in.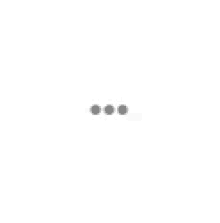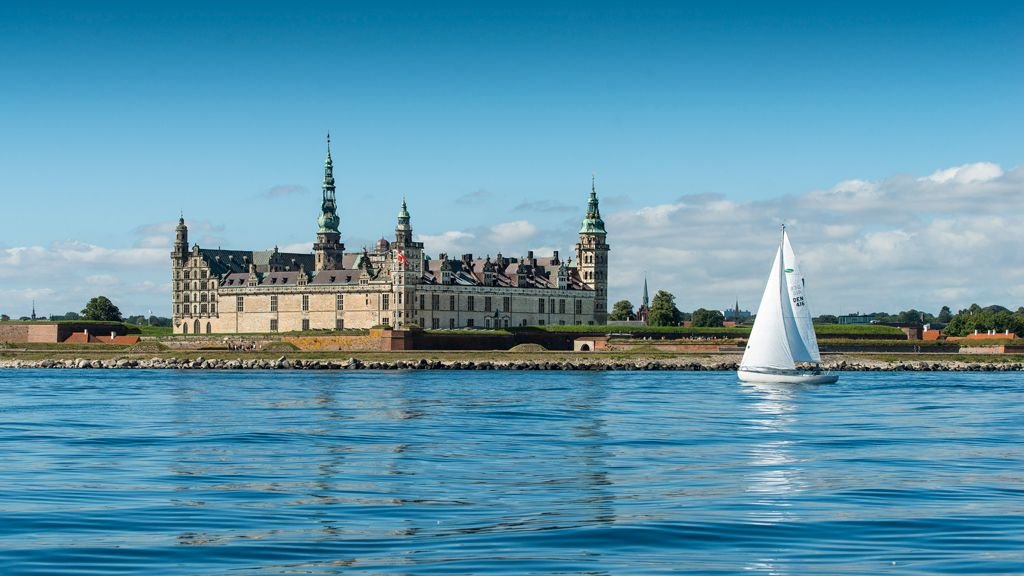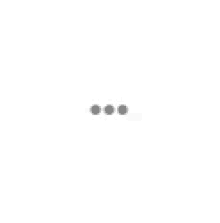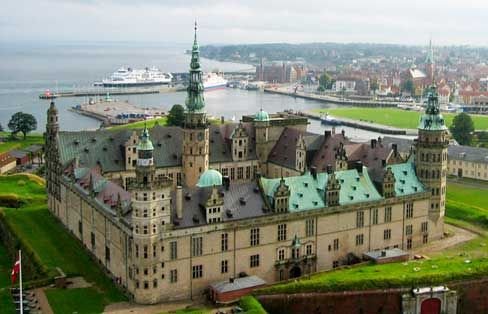 16. Burg Eltz, Germany
Eltz Castle is like no other castle in Germany as you won't see it perched high up on the hill miles before arriving. This medieval castle overlooking the Elzbach river looks just like it did hundreds of years ago.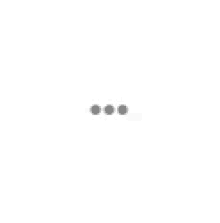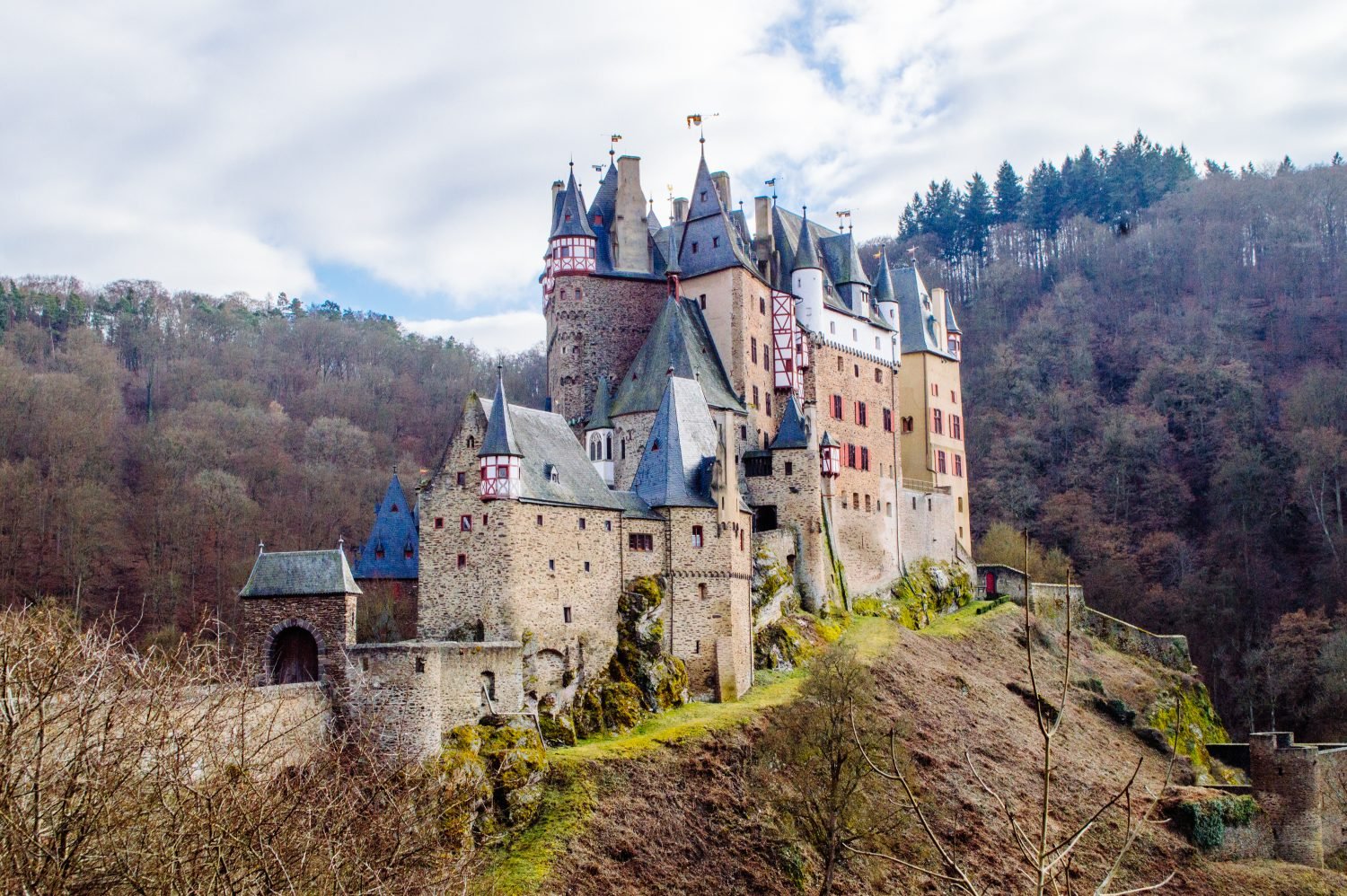 17. Château de Villebon, France
This fortress dating from the 14th century is in perfect condition, with its drawbridge reassembled each evening and its moat still in water. It is located 115 kilometers southwest of Paris.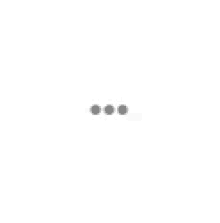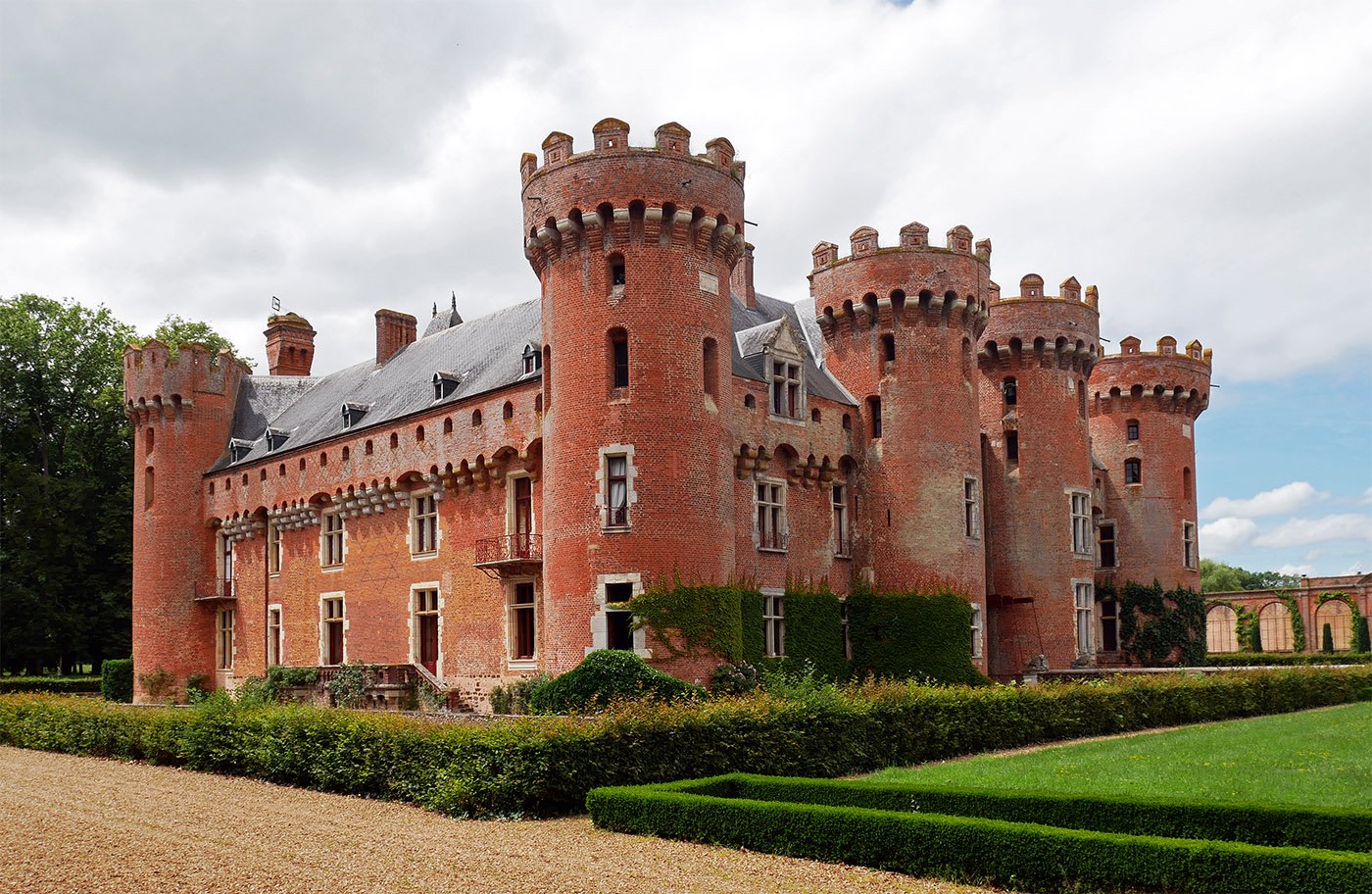 18. Château de la Bretesche
It was built in the 14th century and rebuilt a century later. It was besieged in the Wars of Religion and destroyed during the French Revolution. The castle was rebuilt again in the 19th century. Today it is a hotel and golf resort.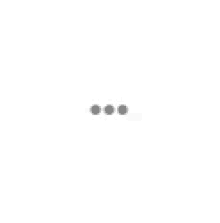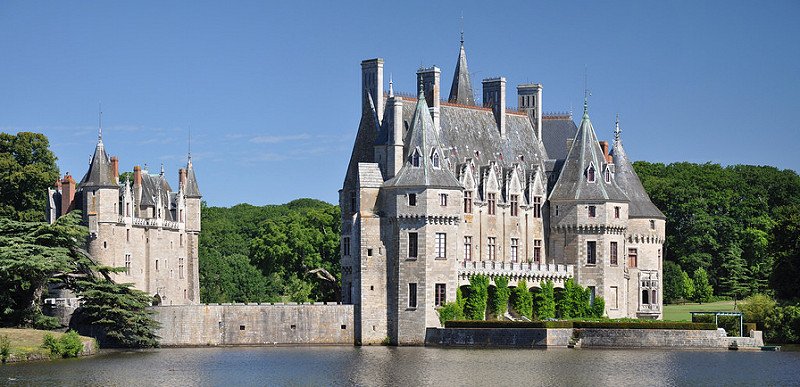 19. Trenčín Castle
The Castle of Trenčín built on top of a steep rock is undoubtedly one of the biggest in Europe. It is also the National Cultural Monument.
20. Burg Katz, Germany
Burg Katz is set atop a rocky ledge high above the town of St. Goarshausen along the eastern bank of the Rhine River. Moreover, it looks like a cat is waiting to pounce over the valley.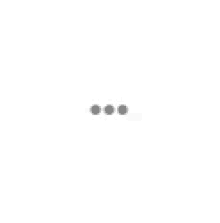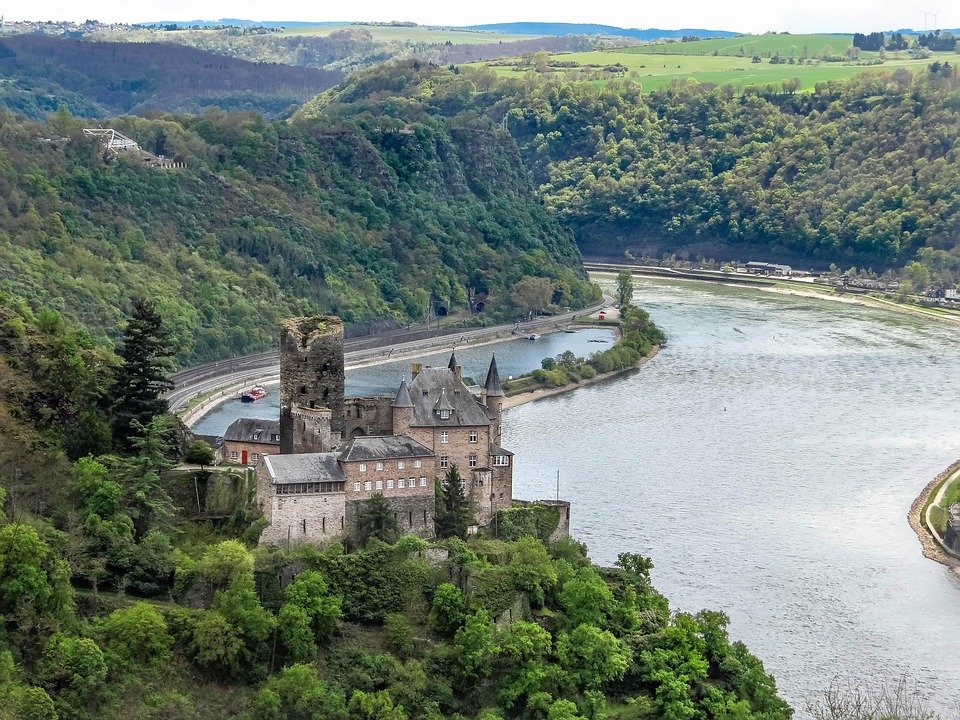 There's nothing wrong with those dreams and fairy tales, as we can see, they are real.