After the unreleased episode 4 of Game of Thrones Season 7 - to be shown on HBO on the night of August 6 - got leaked online, hackers have now threatened to release additional content on Sunday at 12 GMT (5 p.m. IST), yet again.
The low quality version of the latest episode has been self-described as 'the greatest leak' of the digital era. Later, people downloaded and shared the clip with friends on various social media platforms due to which cable network HBO suffered major losses. 
Now, in an automated email reply to Variety, the hacker group wrote that it will be gradually increasing the leak in the coming few weeks.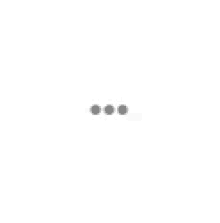 The group repeated its claim that it had obtained a total of 1.5TB of data when it broke into HBO's computer networks, which Russian cyber security firm Kaspersky Lab termed as a new phenomenon as far as cyber crimes are concerned. 
"Such attacks are getting them serious money too", Altaf Halde, MD, Kaspersky Lab told IANS. He also added that the value of such a cyber hack is entirely dependent on how much attention it can bring. Hacking into HBO and stealing Game of Thrones piggybacks is one of the most active talking points in the world. 
This also led to fear among HBO employees of their personal data having been accessed by the hackers, which was denied by the company. 
"At this time, we do not believe that our email system as a whole has been compromised, but the forensic review is ongoing," Richard Plepler, President and CEO, HBO, said earlier this week.
Besides GoT, the hacker group also leaked unreleased episodes of Ballers and Room 104, two of HBO's other shows on Monday, after which the TV network started an investigation in the matter.