Now that your delivery is done and your little muffin is home all safe and sound, you might have thought of getting back to your normal workout routine. However, it is advised not to hit the exercising floors for at least six weeks after birth. And once the six weeks period is over, start shedding those post-pregnancy pounds with these simple yet effective exercises. 
1. Forearm Plank
Get into plank position (abs engaged, back straight, forearms on floor, legs extended). Hold for 30-60 seconds, keeping hips up and abs tight. Lower knees to floor, resting for 30 seconds before resuming.  Do 2 sets of 10 reps and increase gradually.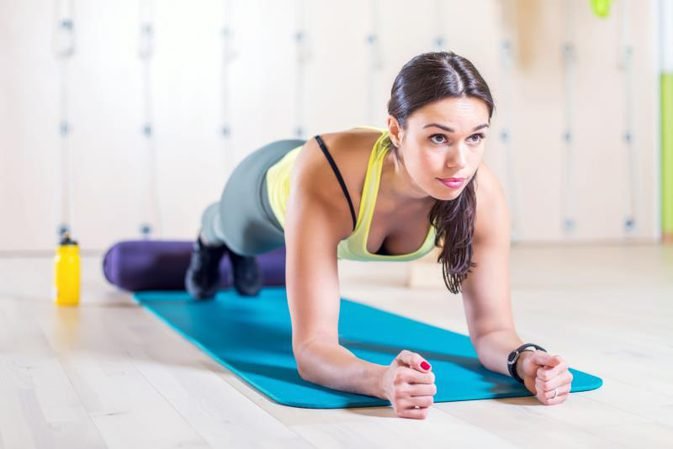 2. Floor Bridges
Lie on your back with knees bent, feet flat on the floor, arms by your sides. Engage core and squeeze butt to lift off the floor, pressing heels into the ground. Kegel at the top of the bridge, hold for three seconds and slowly return to the floor. Release Kegel at bottom of the bridge. Do 2 sets of 10 reps and increase gradually.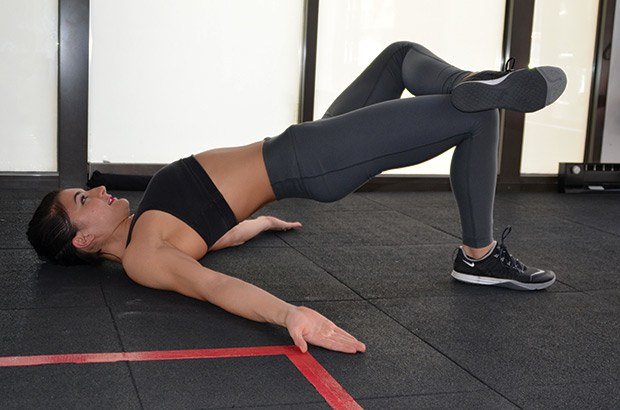 3.Hamstring Curl
How to do it – Lie faceup on ground with arms slightly out to sides, knees bent and calves resting on the center of stability ball, feet flexed. Lift hips up, squeeze abs tight and bend knees to curl the ball in toward you. Slowly push legs back out, keeping hips up at all times. Do 2 sets of 10 reps and increase gradually.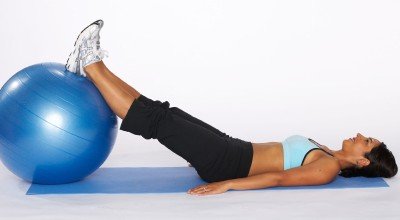 4. Modified Squat Thrust
Lower into a squat position, hands touching floor just in front of feet. Quickly step legs back so that you are in push-up position. Without pausing, step feet forward just in front of your hands and return to standing position. Do 2 sets of 10 reps and increase gradually.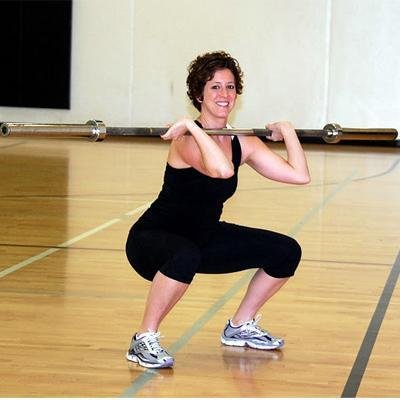 5. Walking Lunges
Stand with feet together, hands on hips. Take a large step forward, bending so both knees are at 90 degrees. Push through the heel of the front leg and return to standing position. Repeat on opposite side. Do 2 sets of 10 reps and increase gradually.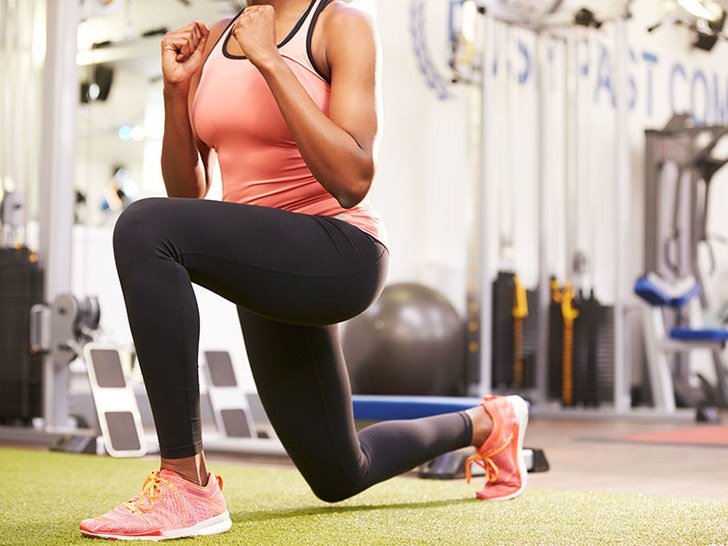 6. Wide-Stance Deadlifts
How to do it – Stand with feet hip-width apart, knees slightly bent, holding a 5-pound dumbbell in each hand with palms facing body. Slowly bend forward, pushing your butt back while lowering dumbbells to shin level. Tighten glutes and return to start. Do 2 sets of 10 reps and increase gradually.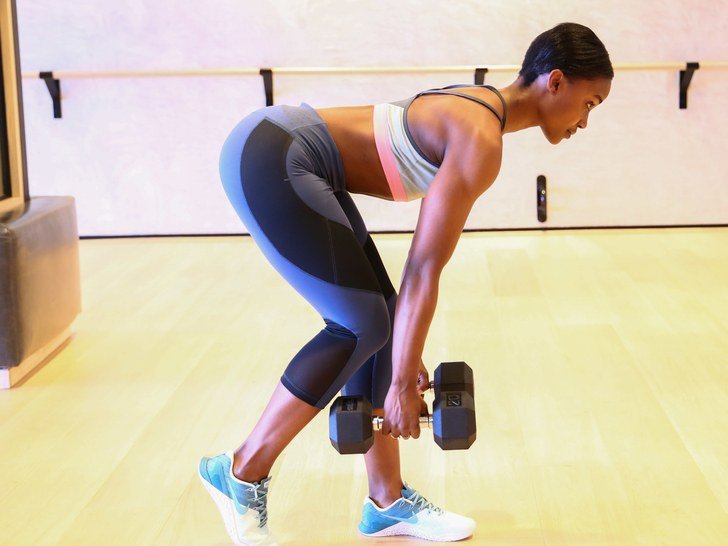 7. Crunch Beat
Lie faceup on mat with knees bent 90 degrees, legs lifted, calves parallel to the floor. Place hands behind head, elbows out, and crunch up, lifting shoulders off the mat. Extend legs diagonally up, cross ankles, and extend arms overhead. Holding this position, switch feet over and under each other 8 times. Return to start. Do 8 reps.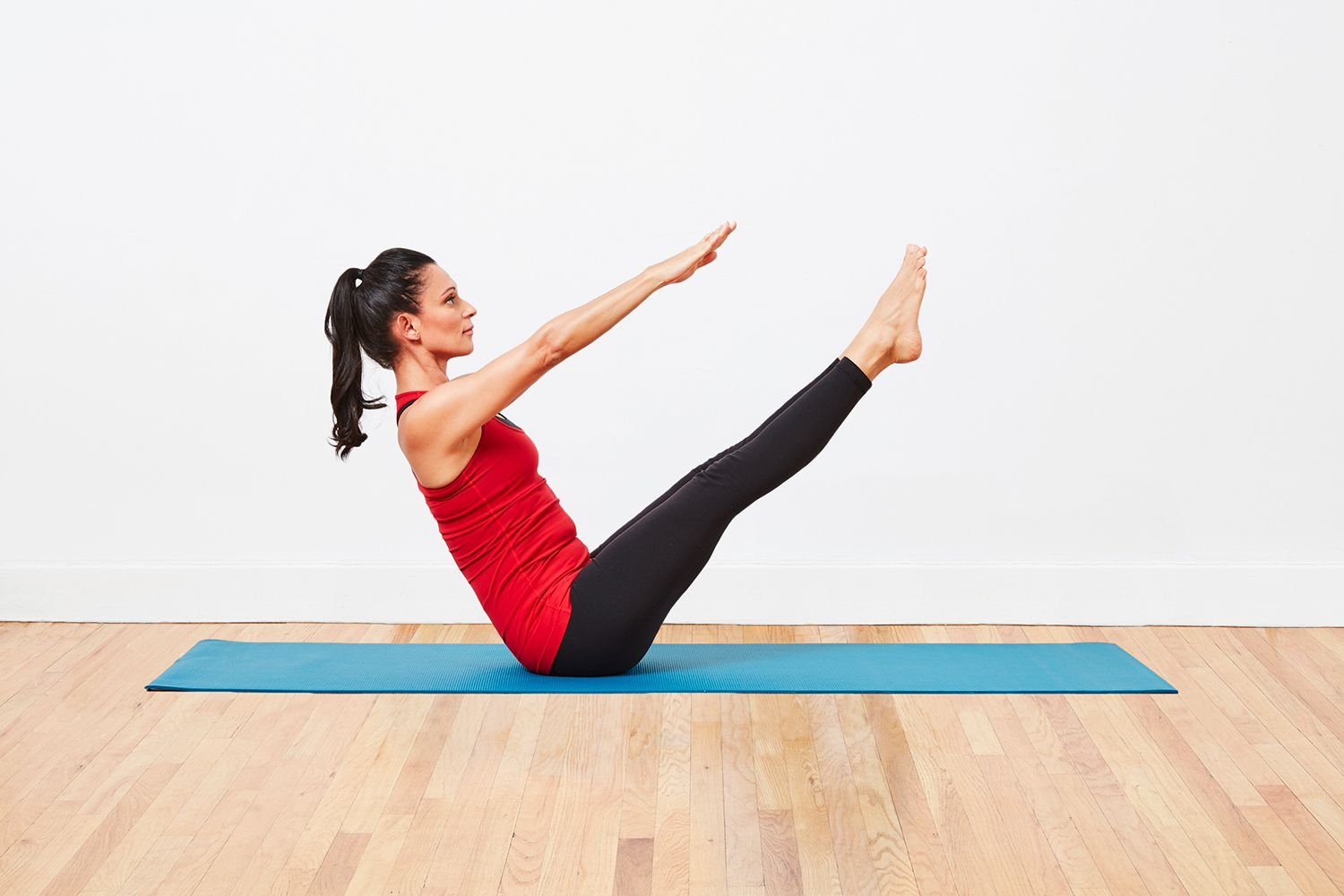 But before you start working out post your delivery, consult your doctor to make sure everything is safe.