For the second time in three days, Pakistani troops on Saturday resorted to heavy shelling of several civilian areas near the Line of Control (LoC) in Jammu and Kashmir, killing two people and injuring three and triggering migration of hundreds of people
The firing and shelling by Pakistani troops started this morning and intensified towards the night, with 42 hamlets and several forward defence posts in Nowshera and Majakote sectors of Rajouri district being targeted, officials said.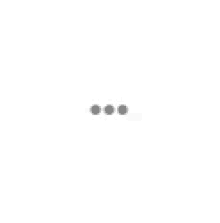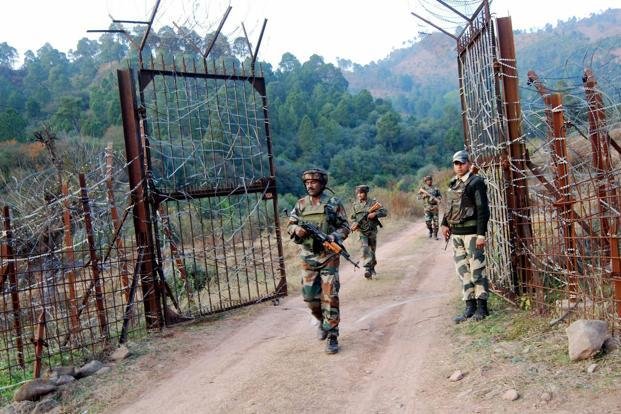 The Indian Army said it was retaliating "strongly and effectively" to the indiscriminate firing by the Pakistani Army which used long-range 120 mm mortars and 82 mm mortars besides firing from small arms and automatic weapons
The Pakistani firing and shelling started started at 7.15 am, targeting Jangarh, Bhawani and Laam belts of Nowshera in Rajouri district, officials said
"Two persons have been killed and three others injured in the firing and shelling by Pakistani Army in Nowshera belt," Deputy Commissioner (DC) of Rajouri Shahid Iqbal Choudhary told PTI
The deceased were identified as 51-year-old Tufail Hussain and his 13-year-old relative Asiya Bi
Tufail's wife Zaitoon Begum was critically injured and was shifted to Government Medical College, Jammu
Towards the night, the Pakistani Army resorted to the heaviest shelling and firing targeting 42 hamlets and several forward posts along the LoC in Nowshera and Manjakote sectors of Rajouri district, Choudhary said
"There is the heaviest shelling going on from the Pakistani side. 42 hamlets along LoC have been affected in the shelling tonight," said the DC who is camping in Nowshera
Shells are landing very deep inside the Indian territory resulting in fear psychosis, he said
"There will definitely be injuries to the people. But we are still in the process of evacuating the people," he said
Earlier, Jammu-based Defence Ministry spokesman Lt Col Manish Mehta said the Indian Army was retaliating "strongly and effectively" to the Pakistani shelling
This is the third incident of ceasefire violation by Pakistan in as many days and so far three persons have died and six have been injured. A woman was killed in the shelling on Thursday
In the wake of Pakistani shelling, schools along the LoC in Rajouri were on Saturday shut for an indefinite period as a precautionary measure, officials said
All schools situated along the LoC in Rajouri district were closed on May 11 for two days after a woman was killed and two others including her husband were injured in Pakistani shelling on the intervening night of May 10-11
"We have now closed the schools along the LoC in Rajouri district for an indefinite period," Choudhary said
Schools have also been shut along the LoC in Balakote sector in Poonch and people have been asked not to move out in border areas
A BSF man had also suffered minor injury when Pakistani Rangers on Friday violated the ceasefire along the International Border
After the Pakistani shelling, 270 people were evacuated from various areas along the LoC in Rajouri district to safer places
"More than 200 people from various villages have been shifted to various camps established by district dministration where facilities of ration, cooking, drinking water, sanitation, first aid and proper accommodation have been provided," Choudhary said earlier in the day
In the evening, he said two more vehicles carrying around 70 people reached Nowshera in the afternoon, taking the number of migrants to 270
So far, three camps have been made operational and 28 others notified in wake of expected migration from affected villages, Choudhary said
A fleet of 6 buses were inducted into Jhangar area at 4 pm for evacuation of around 400 people and shifting them to relief camps, he said
"Six ambulances were pressed into action for shifting of injured and treatment. One mobile medical unit was stationed at Nowshera and another deputed to forward areas," he added
Rescue team of district administration also came under impact of shelling ahead of Nonial LoC area which led to suspension of rescue operation for around 3 hours later resumed in afternoon, Choudhary said
Around 120 officers from various departments have been deployed to organise facilities at relief camp
District administration provided immediate relief and financial assistance to the next of kin of the deceased and to the injured, he said
A control room has been established in the office of SDM Nowshera for coordination
The government had last month said that Pakistani security forces had violated the ceasefire 268 times in the last one year. Nine perons were killed in these incidents
Minister of State for Defence Subhash Bhamre had said some time back that between April 2016 and March 2017, the maximum of 88 violations were witnessed in November 2016 followed by 78 in October 2016 and 22 in March this year
The ceasefire between India and Pakistan came into force in November 2003.