Facing criticism over economic slowdown, Prime Minister Narendra Modi on Wednesday lashed out at critics for spreading "pessimism" about the economic reforms taken by his government in the recent past. 
Addressing the Golden Jubilee Year Celebrations of the Institute of Company Secretaries of India (ICSI) in New Delhi, Modi spoke at length about his government's resolve to put India's economy on firm footing. Acknowledging the slump in economy in April-June quarter, Modi said his government was committed to reverse the setbacks due to the structural reforms in the economy. 
Here are  major things Modi said in his speech
On Economic reforms 
"I will not jeopardize the future of the country for my present gains."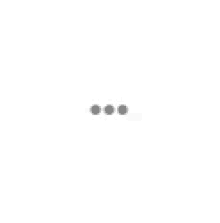 "The government is committed to reverse this trend[ slow economic growth]...we are capable of that and ready to take decisions."
"To remove these people (who try to weaken the nation's integrity and honesty)  from our system and our institutions, the Government has started a cleanliness campaign. And under this cleanliness campaign, the moment our Government was established, a 'Special Investigation Team' (SIT) started working,." 
On critics
"In the past few days the criticism that we have received, we don't take it in a bad way. We are a sensitive government. We accept the constructive criticism with all our hearts and make sure that we consider it with modesty and work on improving the economy. The whole world is talking about India."
"We don't believe that all the things that critics say are wrong, but one should restrain from creating an environment of panic in the nation. We have started walking towards development of new India, new culture, new celebration and new traditions." 
"Few people do not like the reforms even though they are good for the nation because the government they wanted could not and could not achieve it." 
"There are some people who sleep well only after they spread a feeling of pessimism. We need to recognise such people."
Past economic slumps 
"After achieving average growth of 7.5 per cent over three years, we accept that growth rates came down in April-June, but the government is committed to reverse it. The steps being taken by the government will put the country in a new league of development."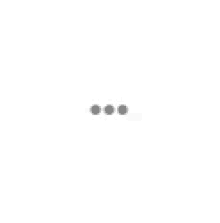 "India's economy has also seen quarters where, don't forget the past, the growth fell down to 0.2 per cent, 1.5 per cent."
Mainstreaming informal sector
"People coming to mainstream (from the informal economy) fear that their old records may be reopened. We will not let that happen because earlier their old way of business was necessitated by prevailing circumstances. Nothing is more sinful than blocking those who want to come to the mainstream. Let bygones be bygones." 
On Doklam 
"When Doklam happened, people were discouraged and said that we can't do anything...It's for these people, fall of growth in one quarter, is like the biggest dose they will ever receive...when the data is favourable, it is the same people who like that institute and process, but the moment this data is beyond their imagination, they say the system is not right, the process is not right, people working in it are not right and just accuse people." 
(Compiled from Press Information Bureau, ANI, PTI, Indian Express and Hindustan Times)
Watch PM Modi's full speech here
Feature image source: Reuters