On Wednesday, previous UP CM Akhilesh Yadav made an outrageous statement asking why soldiers from all parts of India are sacrificing their lives, except for those from Gujarat. The statement, which came off as a foot-in-mouth attack on PM Modi, got him rightfully roasted on social media.
However, Akhilesh is not the only one in India to harbour such ignorance and many have similar queries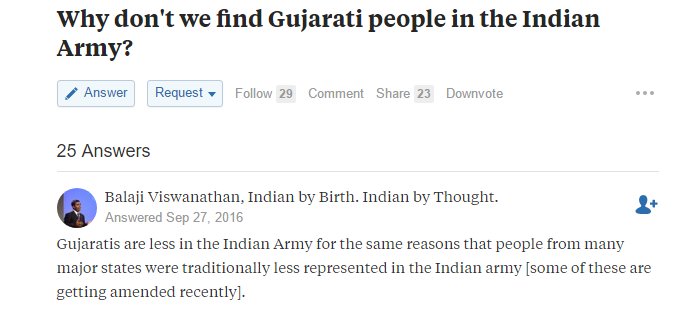 But, while these stem out of curiosity, Akhilesh's statement was out of spite and certainly has no merit
First of all, yes there is indeed a lower representation of Gujarat when it comes to Army service but to say there is no representation at all is insulting.

Secondly, the lesser numbers are because of the cultural mindset and social milieu and has got nothing to do with 'patriotism'. Many in the past have opined the same, pointing out that soldiers don't have any state or religion.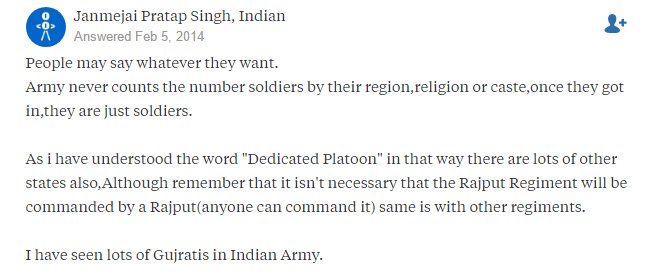 Thirdly, it's not like a state in India should have a certain number of people in the army. People in Gujarat have traditionally been business-minded and there is absolutely nothing wrong with that.
If we look at the example of Punjab, we will find many military personnel hailing from the region. Each state in India, in its own characteristic way, contributes to the nation that is India.Single out Gujarati businesses from India's economy, and the result will be tragic. Similarly, if we single out Punjab, it will spell disaster for us, and the army.
Now let's listen to some of the martyrs' families from Gujarat. Yes, Mr Yadav, they exist.
Ever since Akhilesh's statement went viral, many people have been sharing lists, facts and experiences, for the benefit of Akhilesh Yadav. To counter his bizarre logic, Ahmedabad Mirror talked to families of many martyrs in Gujarat to prove to the ex UP-CM that he stands wrong.
Calling Akhilesh's statement heart wrenching, Rajshree, widow of Mukesh Rathod who lost his life during the 1999 Kargil war said martyrs don't belong to any state but to the country.
Another woman from Gujarat, Geetaben whose brother-in-law who is in the Indian Air Force said, ''I can give him at least 10 names of those belonging to Gujarat who lost their lives for the country. We are in touch with most of the families who lost a son, brother, husband or father. Akhileshji should have checked the figures before making such statements."
Now come to other hard facts that negate his claims:
Gujarat has 26,656 ex-servicemen as on March 31, 2017 and 3,517 widow of service men out of which 6,233 servicemen are from Ahmedabad.
As many as 39 Gujaratis have been awarded one or the other bravery award for their service to the nation and 20 have sacrificed their lives fighting terrorism and 24 fighting on the nation's borders, as per the Mirror report.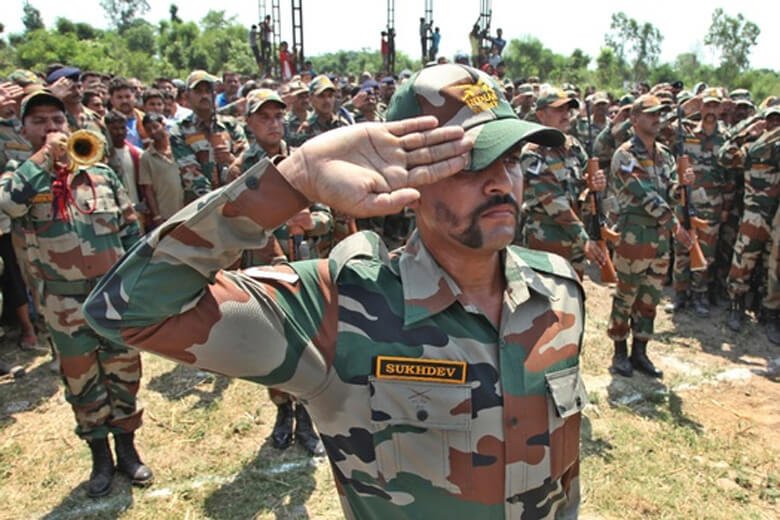 In recent years, there also has been a commendable increase in the number of Gujarati youths joining the Indian Army.
In January last year, Times Of India reported

that there has been a consistent growth in the number of Gujarati youths who have opted to join the Indian army. A year before that, it was reported by

Indian Express

that more than 700 youths had joined the army inspired by PM Modi.



The Army board in the Express report further observed that the boys clear the physicals, but they get rejected due to the performance in written exams and health requirements specified by the Army.

An official explained that while there are a large number of applicants from the state, only a small percentage is able to join the force due to lack of education and fitness in villages of Gujarat.

''The boys come from vernacular mediums and their knowledge on various subjects is poor. Many failed in the written test which is in Hindi language, as most of them don't learn Hindi in village schools'', he said.

There is another reason too pointed out by a Quora user: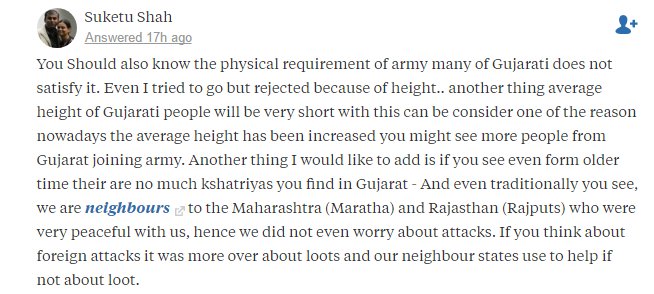 So, may be the next time Akhilesh should check basic facts and trivia before dishing out such an objectionable statement.