In a significant milestone, India on Wednesday successfully test-fired its indigenously developed supersonic interceptor missile capable of destroying any incoming enemy ballistic missile at low altitude. 
This the second time that the missile has been test-fired in less than a month and is a major step towards making the country's two-tier ballistic missile defence (BMD) system operational.
"It was a great success for DRDO since both its interceptors, fired in a gap of 20 days, delivered desired results. The launch has proved the BMD prowess of the country,'' G Satheesh Reddy, who monitored the launch operation said.
How the launch happened
To test the prowess of the interceptor missile, it was engaged against a complex-III Prithvi missile that was launched from the Integrated Test Range (ITR) at Chandipur at 10:10 am.
After about four minutes the interceptor, Advanced Air Defence (AAD) missile positioned at Abdul Kalam Island in the Bay of Bengal, getting signals from tracking radars, roared through its trajectory to destroy the incoming hostile missile in mid-air, in an endo-atmospheric altitude, the official said.
"The mission was excellent and it was a direct hit," said a scientist of the Defence Research Development Organisation (DRDO).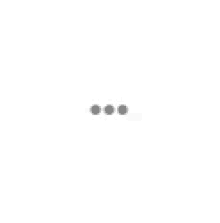 All about the missile
Advanced Air Defense missile is a terminal phase interception system capable of intercepting missiles after they enter the earth's atmosphere.
The interceptor is a 7.5-meter long single stage solid rocket propelled guided missile equipped with a navigation system, a hi-tech computer and an electro-mechanical activator
The interceptor missile is equipped with its own mobile launcher, secure data link for interception, independent tracking and homing capabilities and sophisticated radars. 
Big boost to India's Ballistic Missile 
India has been working since 1999 on a two-tiered ballistic missile defense system with the PAD (Prithvi Air Defense) and PDV (Prithvi Defense Vehicle) designed to destroy enemy missiles at altitudes of 50–150 kilometers and the Advanced Air Defense missile at altitudes of 20-40 kilometers.
Wednesday's successful test comes less than a month after India tested the Prithvi Defence Vehicle (PDV) interceptor missile on February 11. Now with both AAD and PDV systems, India has become the fourth country to have developed a multi-layered BMD programme after the US, Russia and Israel.
The interceptor missiles, which can provide an air-shield against hostile attacks, are likely to be deployed at the Indo-Pak and Sino-Indian borders.
(With PTI inputs)