Don't get me wrong, horror movies are great and all, but the sense of true dread and suspense built up over hours and hours of reading a horror novel is something really terrifying.
Reddit users shared the scariest books they've ever read that kept them awake all night and maybe it's time you read some of them.
1. Cycle of the Werewolf
Author: Stephen King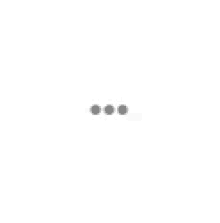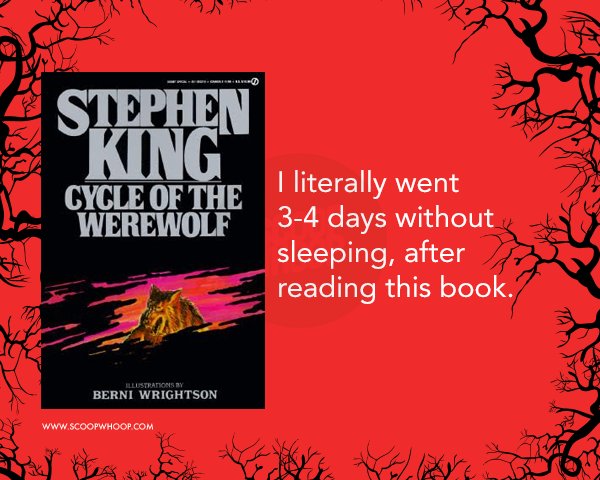 When I was about 12 my mum forbid me from reading her copy of Cycle of the Werewolf by Stephen King, so naturally I crept downstairs at night to read it under the table. It scared the absolute shit out of me. I literally went 3 or 4 days without sleeping, and after that couldn't sleep in my bed for over a month. I slept on the landing by the stairs so I could escape a werewolf if it came into the house.
2. Drood
Author: Dan Simmons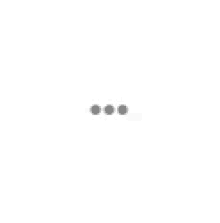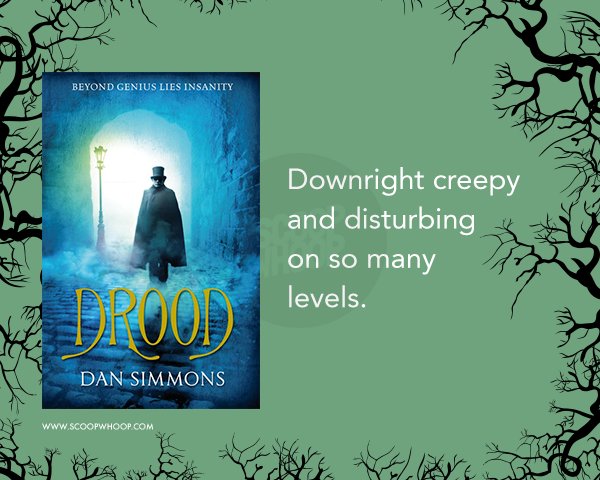 "Drood" by Dan Simmons. Not scary, per se, but downright creepy and disturbing on so many levels. 
3. Cujo
Author: Stephen King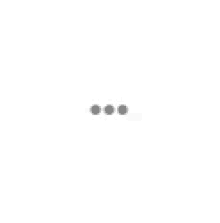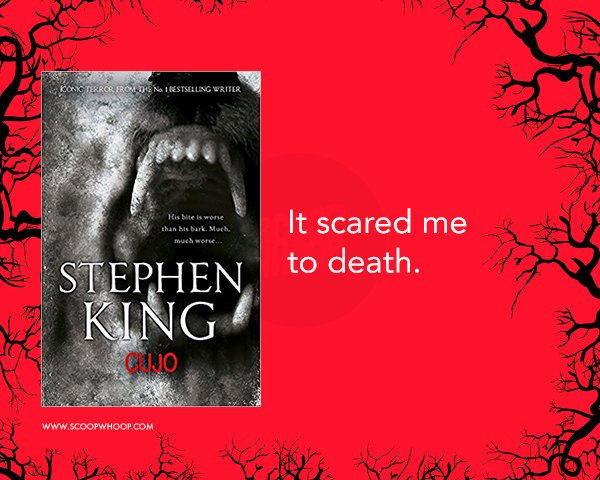 Cujo scared me to death. I think I was about 10 when I read it. The fact that an animal could reason just completely blew my young mind
4. Penpal
Author: Dathan Auerbach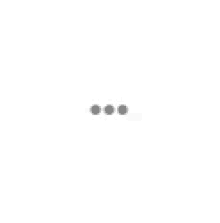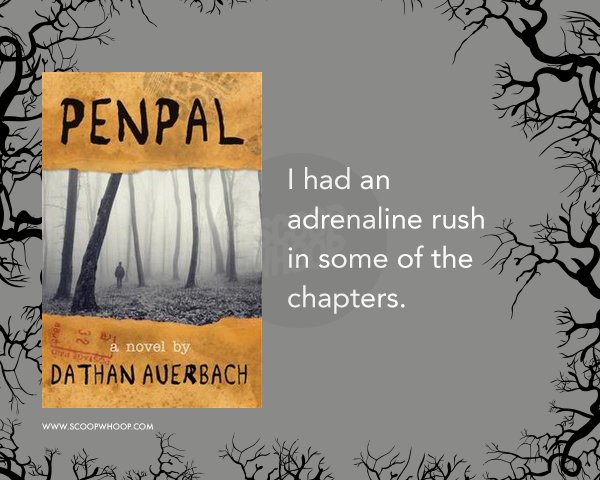 Pen pal made it hard for me to sleep. I had an adrenaline rush in some chapters.
5. And Then There Were None
Author: Agatha Christie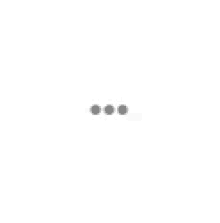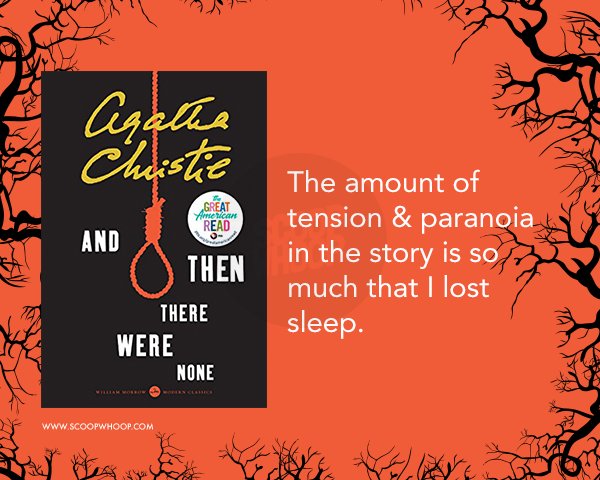 The most scared I ever was from reading a book was probably when I read And Then There Were None when I was like 12 or 13. I was completely and wholly gripped. I couldn't stop reading it. I finished the entire thing in probably about 2 or 3 sittings -- all in a terrified, mesmerized binge.
6. Misery
Author: Stephen King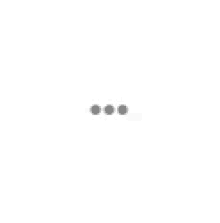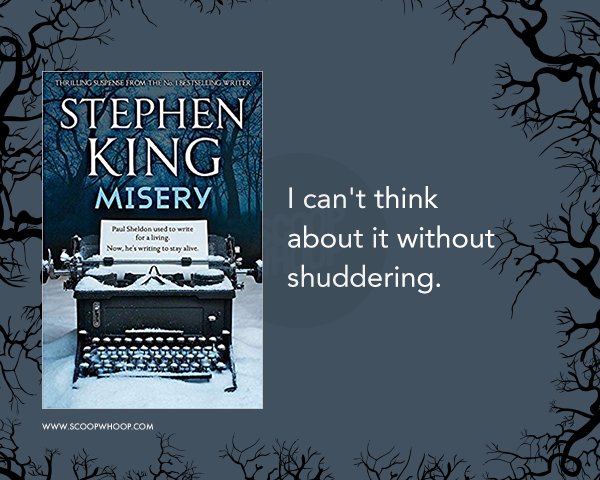 Stephen King's Misery kept me up for nights after reading it. 
7. I Have No Mouth And I Must Scream
Author: Harlan Ellison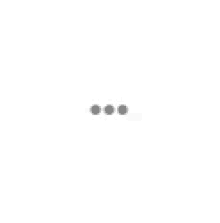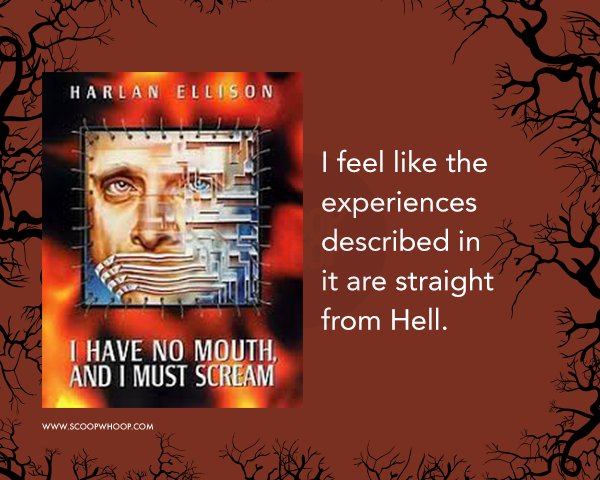 It's a commonly read short story, but it made me physically ill. I feel like the experiences described in it are straight from Hell.
8. 172 Hours On The Moon
Author: Johan Harstad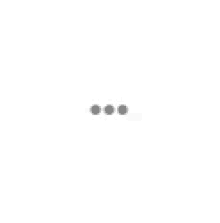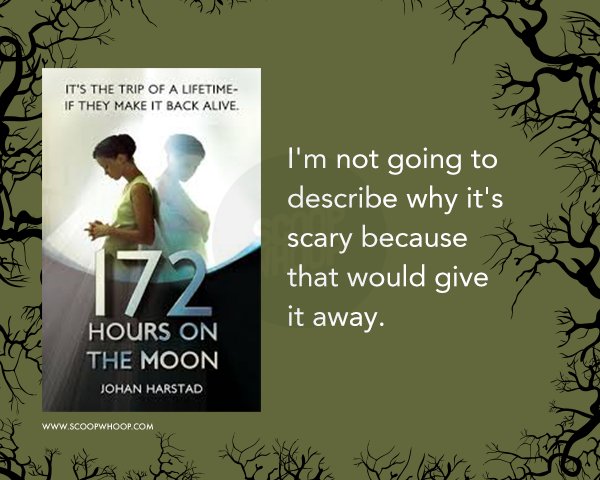 When I was really young, Jade Green by Phyllis Reynolds Naylor really freaked me out, but the one book that still gives me chills to this day is called 172 Hours On The Moon by Johan Harstad. I'm not going to describe why it's scary because that would give it away.
9. Lisey's Story
Author: Stephen King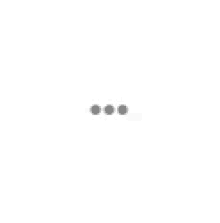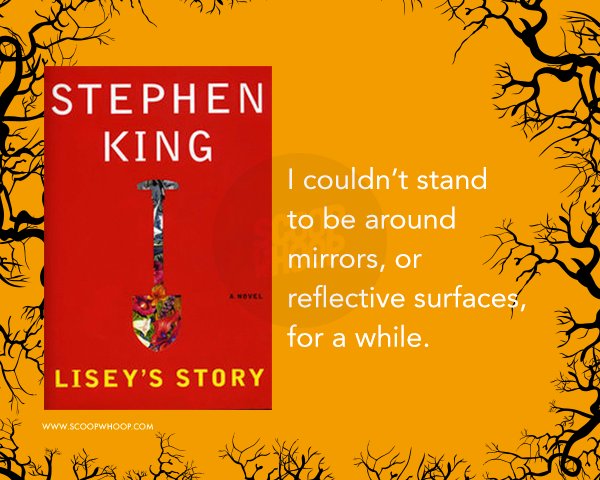 It took me a little while to get into it, but once I did...man, I couldn't stand to be around mirrors or reflective surfaces for a while.
10. American Gods
Author: Neil Gaiman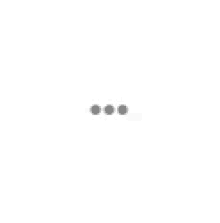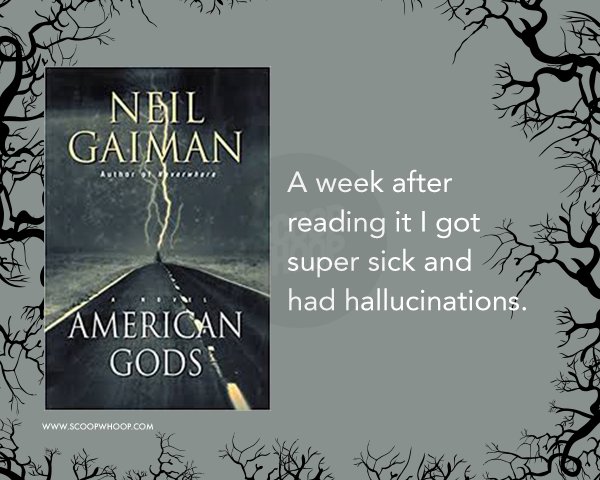 A week after reading it I got super sick and had hallucinations and stuff. It was a bad situation.
11. The Jonah
Author: James Herbert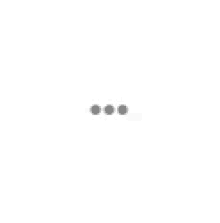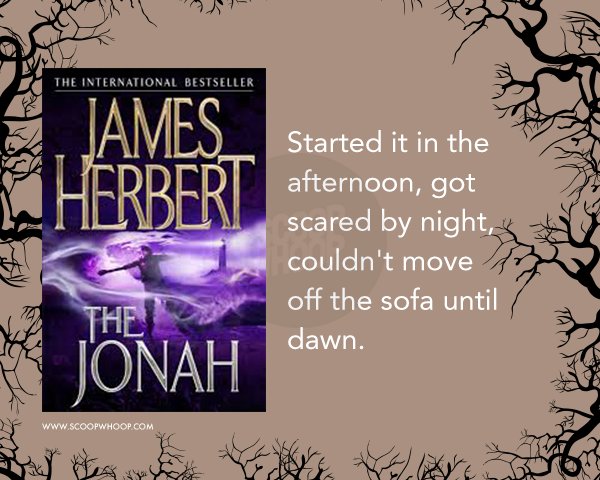 Read it when I was a teenager, 14/15 maybe? Parents were on holiday. I was alone in the house for two weeks. Started it in the afternoon, got scared by night fall, had to finish it but then couldn't move off the sofa until dawn.
12. IT
Author: Stephen King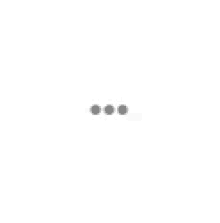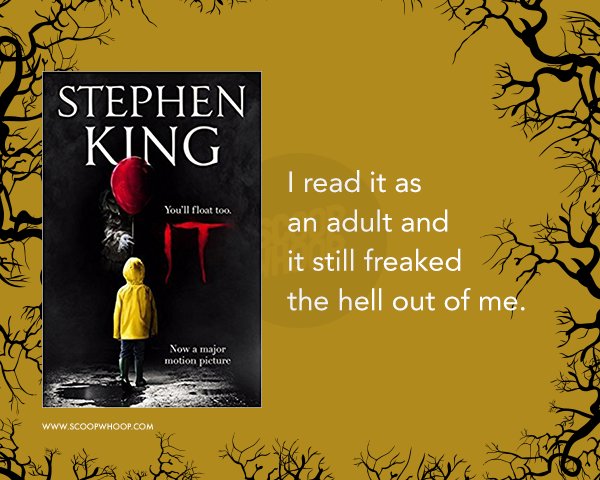 I don't know why this is so far down. The book scared the living shit out of me.
13. Last Days
Author: Brian Evenson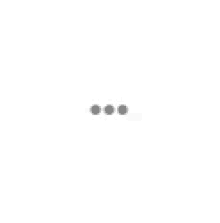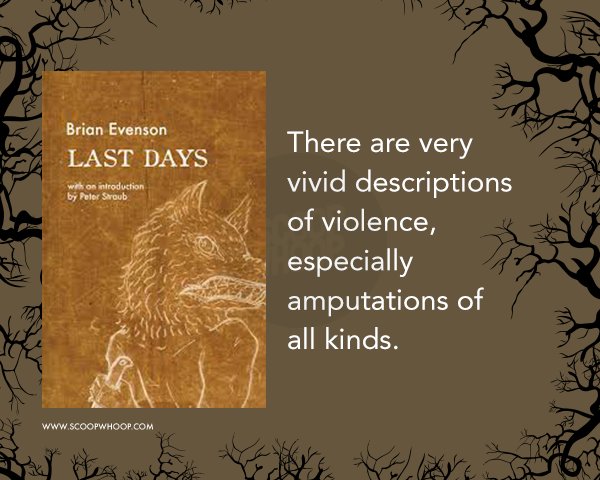 This book wasn't scary so much as it was extremely disturbing. There are very vivid descriptions of violence, especially amputations of all kinds and there are really no good people in this book at all. It's oppressively dark. However, I highly recommend Last Days, as well as anything else by Brian Evenson. He's one of the few writers who's work consistently disturbs me.
14. The Complete Fiction
Author: H.P. Lovecraft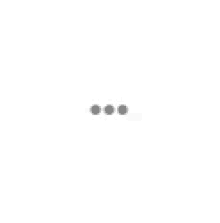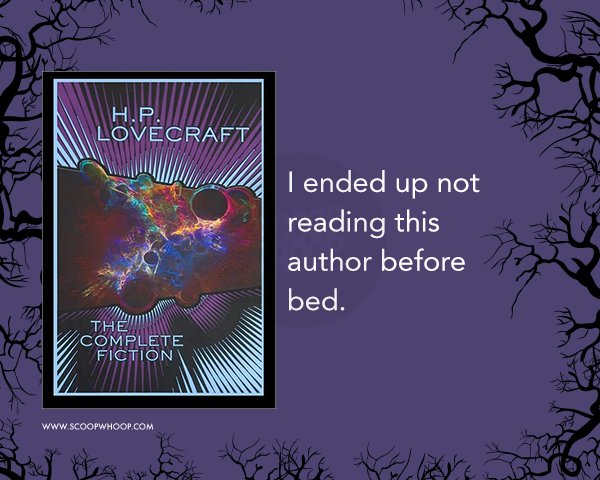 The only book to give me nightmares was the HP Lovecraft collection.
15. We Need To Talk About Kevin
Author: Lionel Shriver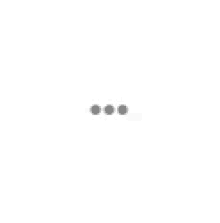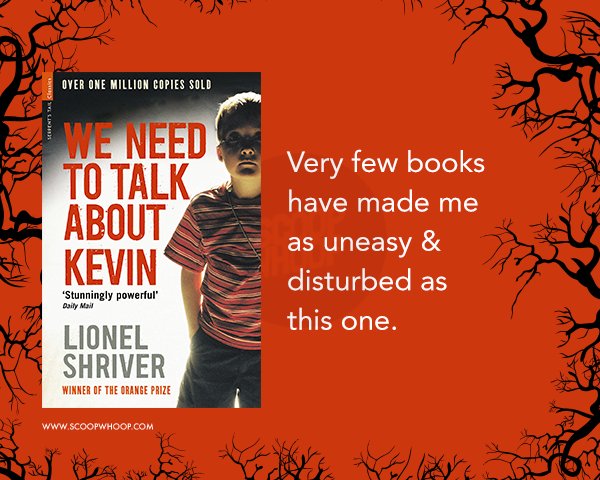 It turned a story about poor parenting into a absolute nightmare horror-show. Very few books have made me as uneasy and disturbed as that one.
16. The Jaunt
Author: Stephen King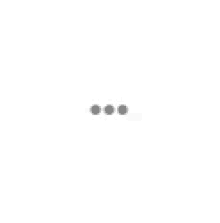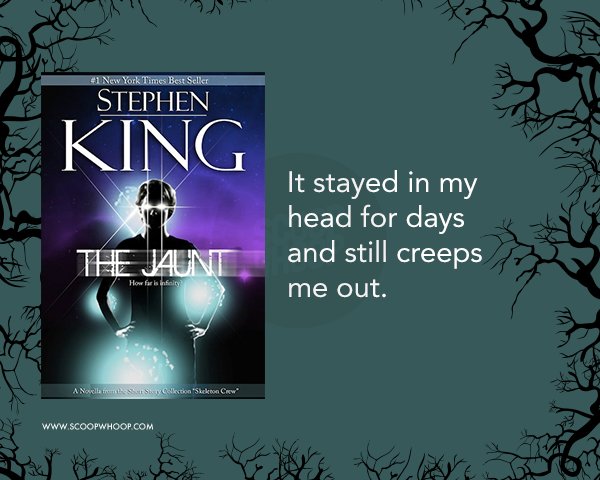 It stayed in my head for days and still creeps me a bit now. It involves characters spending years in a blank void on their own when teleportation goes wrong. The actual time spent in the void is not specified if I recall but could be anything from hundreds of years to billions. In reality only seconds have passed. It seemed to me the most horrific torture you could experience and I was worried it might become possible with advances in technology.
17. Don't Look Behind You
Author: Lois Duncan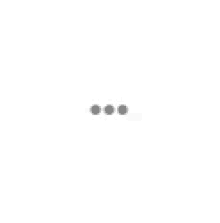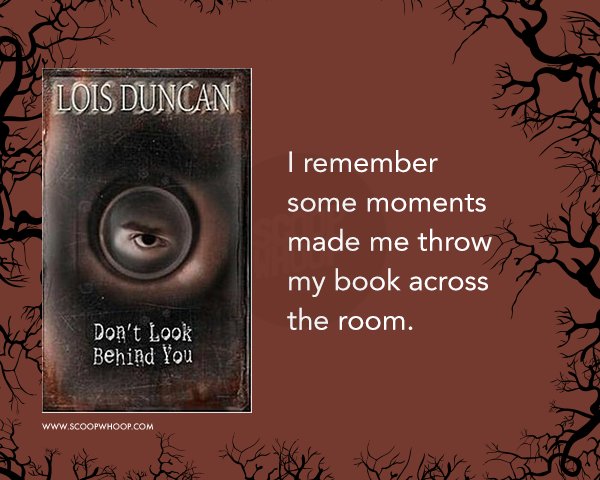 It's basically about a hitman pursuing this family in the witness protection program. There are some truly shocking moments when the killer appears that I remember making me throw my book across the room when reading it. To be fair I was maybe 12, but still scary!
18. Morpheus Road The Light
Author: D.J. Machale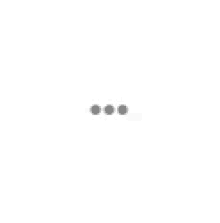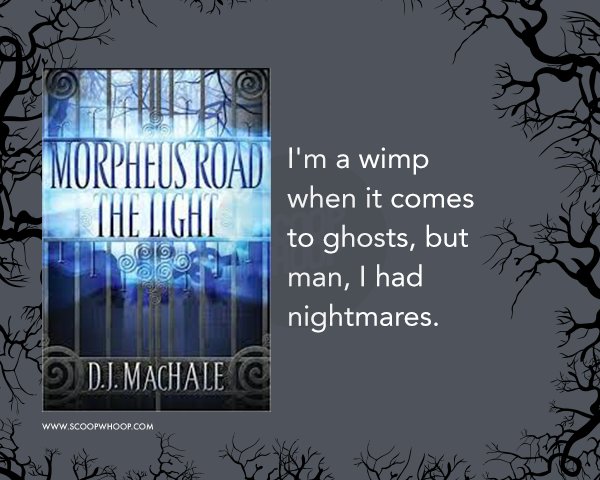 To be fair, I'm a wimp when it comes to ghosts, but man, I had nightmares. I ended up lending them to a friend after getting mocked, and they nearly threw the book in a swimming pool while on vacation when someone made a sound behind them.
19. Heart-Shaped Box
Author: Joe Hill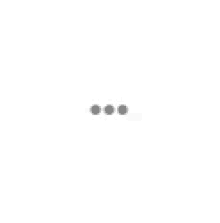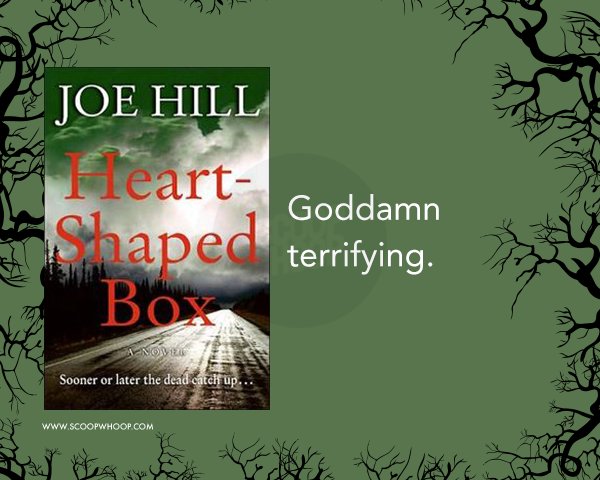 Goddamn terrifying.
20. The Picnic And Suchlike Pandemonium
Author: Gerald Durrell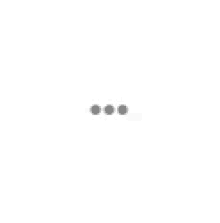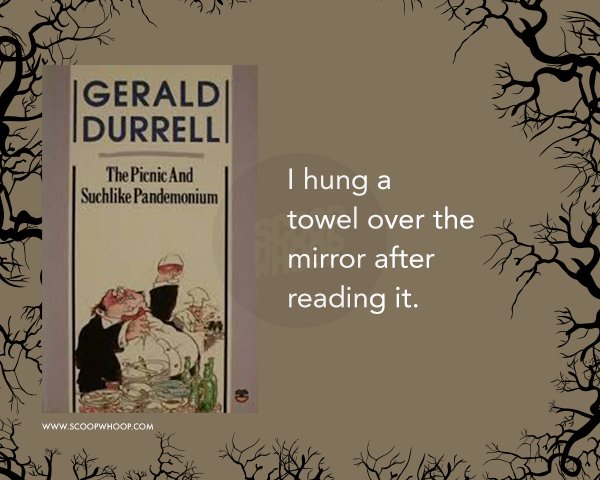 I hung a towel over the mirror after reading "The Entrance" in The Picnic And Suchlike Pandemonium by Gerald Durrell. Superlative gothic.
Design Credits: Nupur Agrawal