On June 22, 2017, HRD Minister Prakash Javadekar met a four-member parent delegation from Odisha in New Delhi, in which he assured them that the CBSE will continue with its re-evaluation policy. Much to the students and parents' relief, the date to submit copies for re-evaluation was also extended to June 30. 
The next day, CBSE withdrew its writ application that it filed against re-evaluation of 159 students at Odisha High court.
Post the announcement, several emotions walked out of that meeting that day. While the CBSE officials were thwarted, the parents were ecstatic.
After all, their month-long protest had not gone in vain.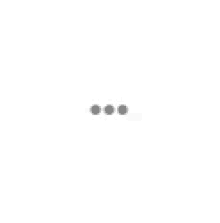 What's the issue?
The Odisha Abhibhabak Mahsangha (OAM) or the Parents Association of Odisha that came into existence only a year ago has been protesting continuously for over a month against alleged discrepancies of marks.
After CBSE declared the Class 12 results on May 28, results of 13,500 students of Bhubaneshwar zone alone were withheld. Thousands others complained of scoring only single-digit marks.
This alleged large-scale goof up sent shock waves across the state as the fate of thousands of students hung on this seemingly faulty result.
Distressed, a group of parents from OAM marched up to the regional office in Bhubaneshwar the very next day to seek answers. Only, they were provided with none and thus began their month long protest.
From staging a dharna to going on a hunger strike, the then 14-15 member group saw hundreds of parents and students join them in solidarity with each passing day.
"We were really upset by the way the regional officer treated us. Several members of our association who are also parents were affected by this CBSE discrepancy. We started protesting from the very next day. We did everything to get justice," Sudarshan Das, President of OAM, told ScoopWhoop News in Delhi.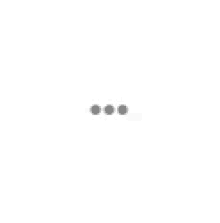 Thousands were mobilised and a movement was started 
The members told ScoopWhoop News that 18%, that is over 9,000 students applied for re-evaluation of answer sheets which is abnormally high compared to the national statistic of 2-3% every year.
Thus over the month, the association filed several petitions in the court and succeeded in mobilising close to a thousand students and parents against CBSE's inaction.
To speed up the process a convention was also organised on June 17 where everyone from principals, teachers to students and their parents were urged to file RTI applications and start a signature campaign. Representatives from CBSE however stayed away from the convention despite invites, the parents informed.
With close to 2000 protesters and 60-70 permanent members, the association started building pressure on the HRD ministry through regular tweets, mails and letters.
"The students started tweeting to PMO and HRD Ministry. Parents and teachers filed 800-1000 RTI applications. Several Whatsapp groups emerged where we dispensed information which was then put up on Facebook. We built up pressure from everywhere," Sanjukta Panigrahi, a social activist and a founder member of the parent association told ScoopWhoop News.
Their month-old website Odishaparents.org was also fundamental in providing timely updates to the aggrieved.
But there was another, rather a more concerning issue that the association was plagued with.
Clueless and dejected, students began attempting suicide. 
The students who were now losing patience, started attempting suicide, the parents said.
"We were not only protesting but also counselling students. It was a tensed situation," Sanjukta added.
She informed ScoopWhoop News that one student jumped out of a running car after finding out that he scored a mere 1 in maths despite clearing JEE.
"Two other girls consumed sleeping pills while one tried to immolate himself right in front of the regional office. Since then parents kept bringing their children to the protest to show that they were not alone," she added.
Realising how sensitive the situation has become the association also wrote to Child Rights Commission to acknowledge CBSE's harassment of the students.
(Also Read: 100 Students Detained, 2 Attempt Suicide As Protest Against CBSE Intensifies In Odisha)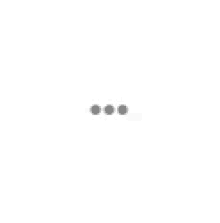 Final nail in the coffin 
Thus it was a moment of pride for the association when HRD ministry finally woke up to their misery and invited them to Delhi. They were constantly in touch through Minister of Petroleum and Natural Gas Dharmendra Pradhan who also accompanied them.
"The meeting was a milestone for us. We succeeded in convincing the minister about the gravity of this issue. We gave him the statistics of 18% students who applied for re-evaluation. He also urged CBSE to withdraw the petition," Sudarshan Das, who could not contain his joy, told ScoopWhoop News.
The association, however was skeptical of a quick response and thus came all prepared with a back-up plan to protest at Jantar Mantar. Fortunately, they were spared from the drill.
"This is not just a victory for us but for the entire Nation where students can now be ensured of a fair result with re-evaluation policy again in place," he added.
When asked what the association plans to do next, Sanjukta was quick to respond that the Mahasangha intends to organise another convention for students and parents to educate them about the new declaration and also thank them for the support.
"Media has been a constant support. They helped us turn this into a movement. Parents from West Bengal and Jharkhand also joined us through media. We thank them too," Sudarshan Das concluded.
(Feature image design credits: Saurabh Rathore/ScoopWhoop)