Calcutta High Court judges had to rule on an unusual case on July 31 when an 88-year-old man moved the court, seeking an intervention so that he could marry again. He has no complaints about the care provided to him, but his only request to his kids and the court is that he wants a companion.
However, octogenarian Anil Kumar Paul, a resident of Balagarh in Hooghly, was met with a reprimand from Calcutta High Court judge Justice Joymalya Bagchi. The judge said that the petitioner should consider himself lucky that his children haven't sent him to an asylum. 
The petitioner claimed that he only wanted to remarry because he felt lonely since his wife died two years ago. But, his children - he has three daughters and three sons - are not too happy with his request. 
Apurba Paul, the petitioner's youngest son, who he stays with right now, alleged that his father was only "creating a nuisance" for them. "We have no problem if he actually wants to get married, but we live in a society where if an elderly man suddenly gets married it'll be frowned upon," he told ScoopWhoop News.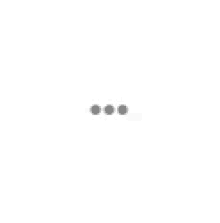 But, is his claim really that frivolous?
"I don't see why there needs to be an explanation for his desire to look for a companion. No matter the age, the necessity for a partner can vary among individuals and the society cannot set rules for it," Dr Debashish Ray, a senior consultant psychiatrist, associated with Apollo Gleneagles Clinic, tells us.
What are his options now?
However, Calcutta HC judge Bagchi gave the go-ahead to the octogenarian to file a criminal case against his children. "It is a fact that he has the liberty to marry a woman of any age. But I am not ready to interfere in the matter. If the petitioner has any problem with his sons and daughters, he may file criminal cases against them," Bagchi said before disposing of the matter, The Telegraph reported.
Feature image source: Representational image