Satyajit Ray's birthday, could very well be a state holiday in Bengal. Hoardings come up in traffic junctures of Kolkata, with the trademark Ray photograph, which,incidentally, is also the feature image of this article. Important and not so-important political leaders garland busts of Bengal's most-celebrated filmmaker in their respective constituencies. Cable channels show Ray films on loop. 
But for Pradipta Sen, president of the Calcutta Film Society, 2nd May brings with it a sense of alarm. "I realise another year has passed by and then I  worry about the future of the country's oldest film society," says Sen. For this 70-year-old institution is where Satyajit Ray and Jean Renoir and many of cinema's greats had once debated and discussed films and film-making.  And today the film society, which is housed in a derelict mansion is Central Kolkata, is has "just about 200 members."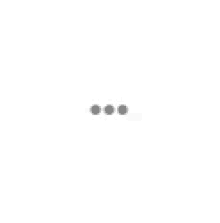 To celebrate the birth anniversary of its founder member, Calcutta Film Society has organised a small gathering in its one room office today. "We will garland his photograph and then some old members will gather in the nearby Coffee House to discuss cinema," says the 85-year-old Sen.  
There will be no screening today, the film society had stopped screening last October due to paucity of funds. "There was a time when we had regular screenings," says Sen. 
What Is Calcutta Film Society? 
In 5th Octiber 1947, months after Indian Independence,  Satyajit Ray, then aemployed with a publishing house in Kolkata founded the society with Chidananda Dasgupta, RP Gupta, Bansi Chandragupta and others. The 1925 silent film directed by Sergei Eisenstein, The Battleship Potemkin was the inaugural film of the society.  
 Satyajit Ray supplied books and film magazines to the members. He along with  Dasgupta, who was later to become one of the most respected film critics in the country, were actively involved in giving shape to one of India's most important film institutions. 
Ray brought many dignitaries to the film society, , including Russian actor, Nikolay Cherkasov, directors Jean Renoir, John Huston. Another Bengali stalwart, Ritwik Ghatak,  was also a patron of the society. 
Dark Days
In 2011, Ghose, along with Aparna Sen and directors Sandip Ray and Srijit Mukherji, tried to revive the fortunes of the Calcutta Film Society, which was suffering due to funding problems. In 2015, the  film club was on the verge of closing, as it faced eviction from the Chittaranjan Avenue address for defaulting on rent.
"The owners of the building, Life Insurance Corporation of India (LIC), had rented out the room to us. We paid Rs 1,500 as rent but they hiked it to Rs 4,500. We didn't have the money to pay that kind of rent. But soon things were sorted out and we were given a clean chit," said Pradipta Sen. In October 2016, Calcutta Film Society suspended its regular Saturday screenings. 
No heritage status but a bouquet of plans 
Shouldn't the government do something about the country's oldest running film society? "How can we expect them to do anything if we haven't even got heritage status. We need to popularise the club with youngsters, only then will it survive," says Sen. Plans are afoot to resume the weekly screenings at its premises. "We have a projecter and a fair nice library of films. Our library of books on cinema is probably the best in the country. Is this not enough to interest film lovers of this country?" asks Sen.