Granddaughter of megastar Amitabh Bachchan and daughter of Abhishek and Aishwarya Bachchan, Aaradhya Bachchan is one of the most famous star-kids today.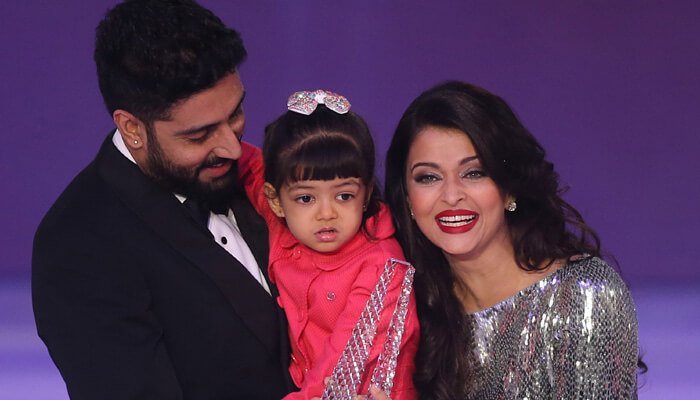 So is Azad Rao Khan, son of Aamir Khan and Kiran Rao.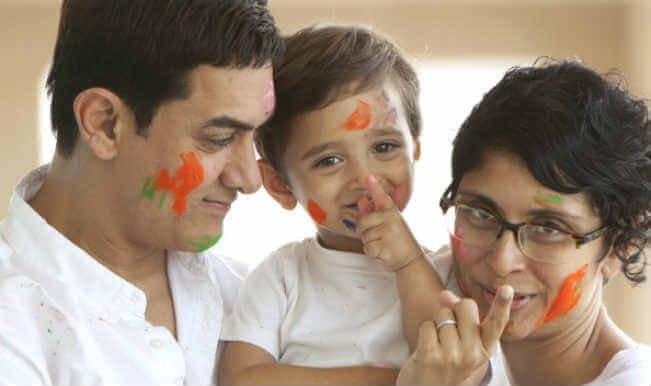 They belong to two of the most luminous families in Bollywood, but these adorable photos of them will remind you of your childhood, when your parents wanted you be on your best behaviour in front of guests. Remember the time, you'd feel really awkward but your mom insisted, "beta, auntie ko namaste bolo"?
It was Vidya Balan's nephew's birthday and some of the biggest names from the industry were in attendance. Including Aishwarya Rai and Kiran Rao with their tiny tots.
The ladies seemed to be happy to catch up. But the kids just didn't know what to do with themselves. Story of our lives!
And once the ladies were done, they turned their focus on the kids.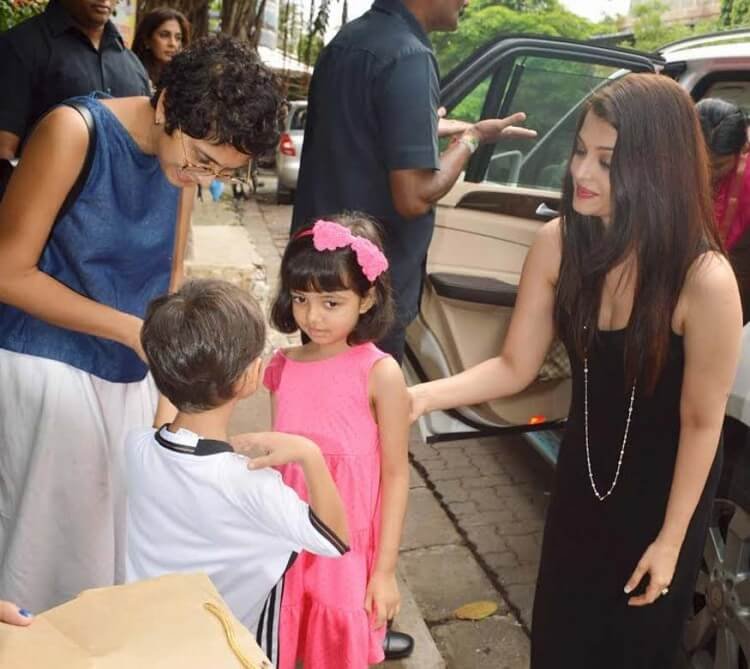 Aishwarya Rai and Kiran Rao pushing the kids to greet people is just something we've all been through. It's funny in a nostalgic way. #TrueStory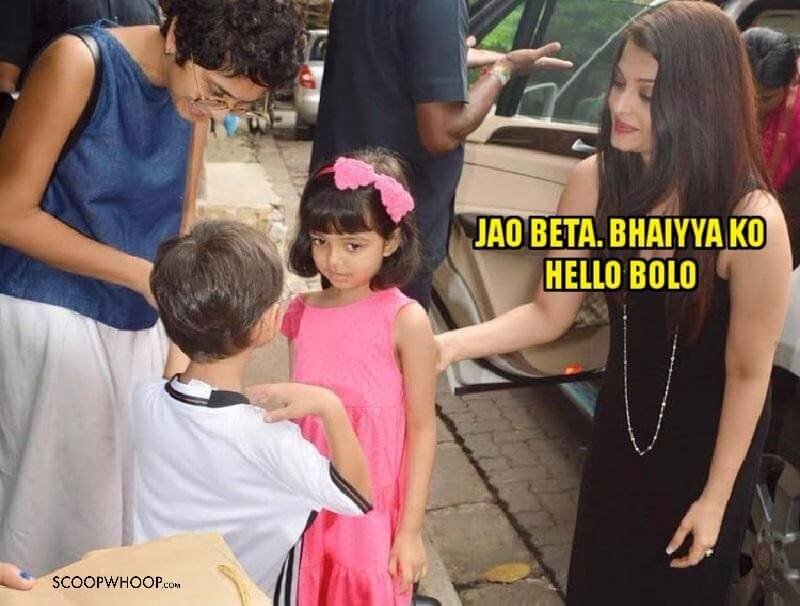 I mean we've all felt that way at some point of time or the other as kids, right? Meeting people, and keeping that smile on, trying to hide the awkwardness. 
Check out Aishwarya simply inserting Aaradhya into the situation.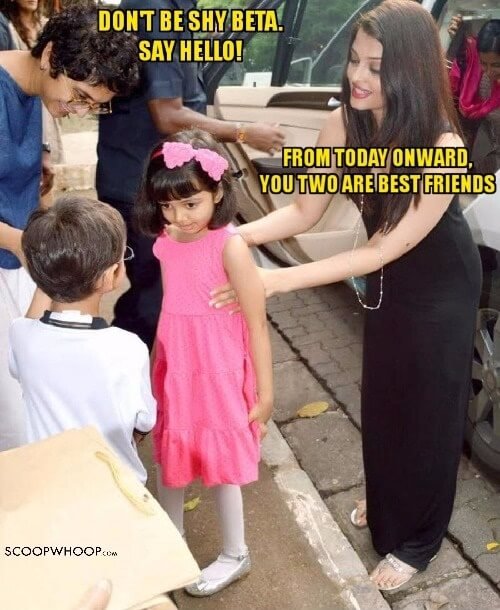 And poor Azad tries his level best to socialize too.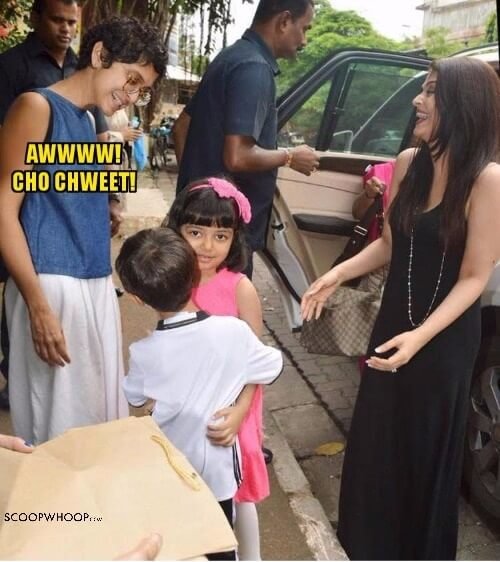 And couldn't help but notice Aishwarya having a laugh at the poor kids' expense. That's every parent ever!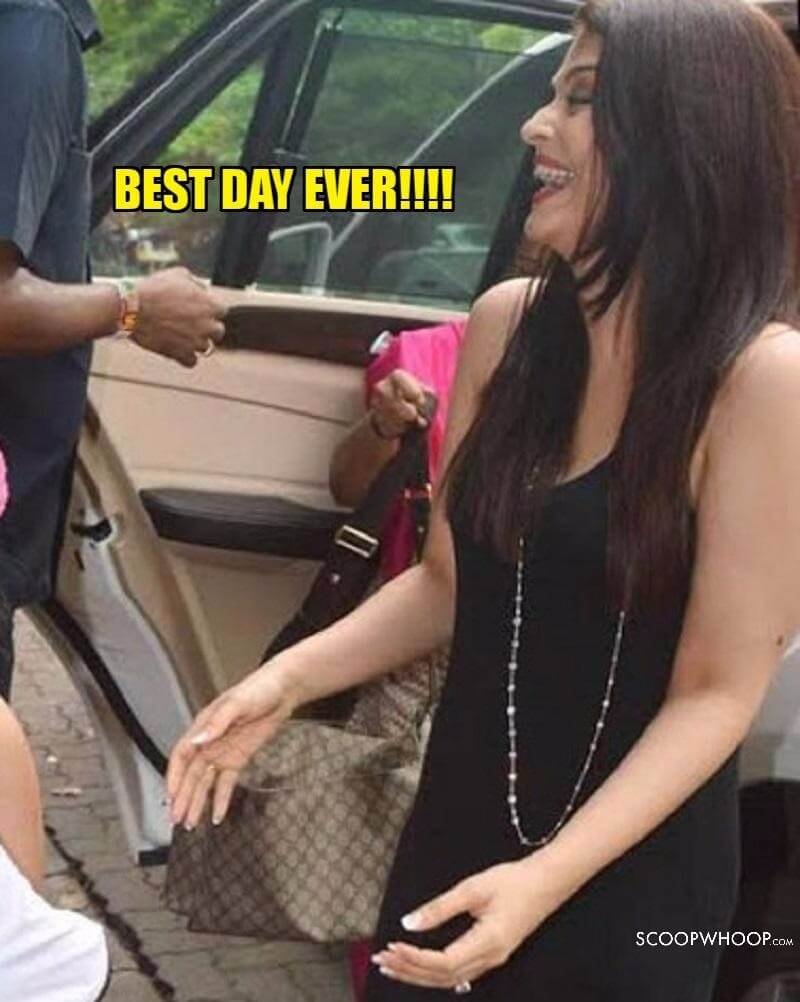 You have our sympathies, guys. Happens to the best of us. Awkward meetings make for awesome stories when you're all grown up.