Things are getting weird Down Under. The anti-weed brigade in Australia has been promoting a bunch of ads with the tagline 'You're worse on weed', and the sorry mascot of these ads is, of course, a sloth. The New South Wales government recently released an absurd series of public service announcements which depict a sloth failing in class and generally sucking at life.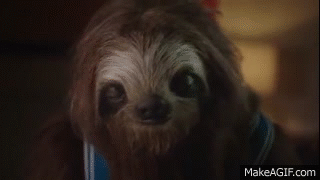 The National Cannabis Prevention and Information Centre itself has asked for its name to be removed from the whole fiasco, probably because they found the sloth cute, lovable and someone we'd all love to have around while spinning a doobie.
Relax, light up and watch this video from Youtube .