Insulting someone is a guilty pleasure for many people out there. We all love trolling people with whom we have unfinished business or people that we simply don't like. Sometimes, insult is an act of affection for our close ones. Take, for example, the fact that you are the youngest member at home and your family keeps trolling you at times. But it hurts when we are on the receiving end. Isn't it?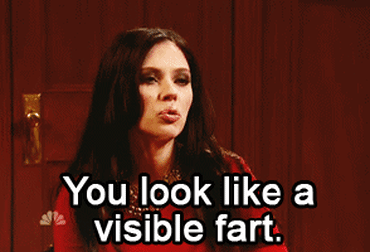 Speaking of insults, Twitter is talking about all the trolling and humiliations that people have come across in movies, shows, or in real life. Many netizens have shared their experiences.
A Twitter user (@Zazamyodor) recently put up a question, asking, "What's an insult you'll never forget?"
Here are 25 insulting moments that you should look at:
While some are savage AF, others will make you speechless.
1. When Kabir made fun of Ayesha's MIL- Dil Dhadakne Do
2. When a WhatsApp conversation turned savage
3. When Chatur met the real Phunsukh Wangdu- 3 Idiots
4. When a Scottish man gave a comeback to an American wife
5. When Geet lashed out at Anshuman on the phone- Jab We Met
6. When Aishwarya Rai schooled an interviewer about living with parents
7. When Max humiliated Prakash in front of his gang- Josh
8. When Ashutosh Gowariker humiliated Sajid Khan at an award function
9. When Alizeh cursed Lisa and threw her out- Ae Dil Hai Mushkil
10. When a Taylor Swift fan gave befitting reply to a troll
11. When Tara used cuss words for a foreigner- Tamasha
12. When a man got rejected by a girl in college
13. When Vaidehi asked Badri about the full form of IIT- Badrinath Ki Dulhania
14. When someone made a comment about a man's forehead after looking at his profile photo
15. When a school girl was named as Abraham Lincoln due to acne on her skin
16. When someone referred to a Pokemon fan as Pikachu
17. When someone wore a make-up at work after a long time and co-workers didn't recognise her
18. When a professional was told she wasn't sophisticated enough to work for a famous newspaper
19. When someone was savagely trolled by his dad
20. When a mom informed her child about 'gentle parenting' and the kid laughed about it
Here are some more of them:
Which one you felt was savage enough to blow your mind?