Birthdays are fun. Everyone is calling you, buying gifts for you, bothering you to give them a party and treating you sweetly. It's one day when everyone feels like a celebrity.
But, what if you already are one? What makes the birthday of a celebrity more special? Well, we don't know about the past but nowadays it's a birthday wish from Virender Sehwag.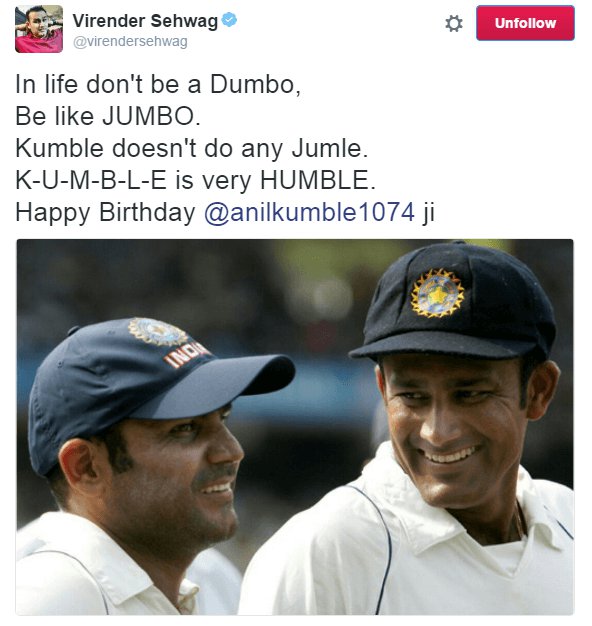 The destructive former opening batsman is ruling Twitter with his epic puns and rhyming skills that can even leave Eminem with a red face, while wishing eveyone. Today, on his birthday, we decided to help other celebrities wish Sehwag in his own style. Take a look.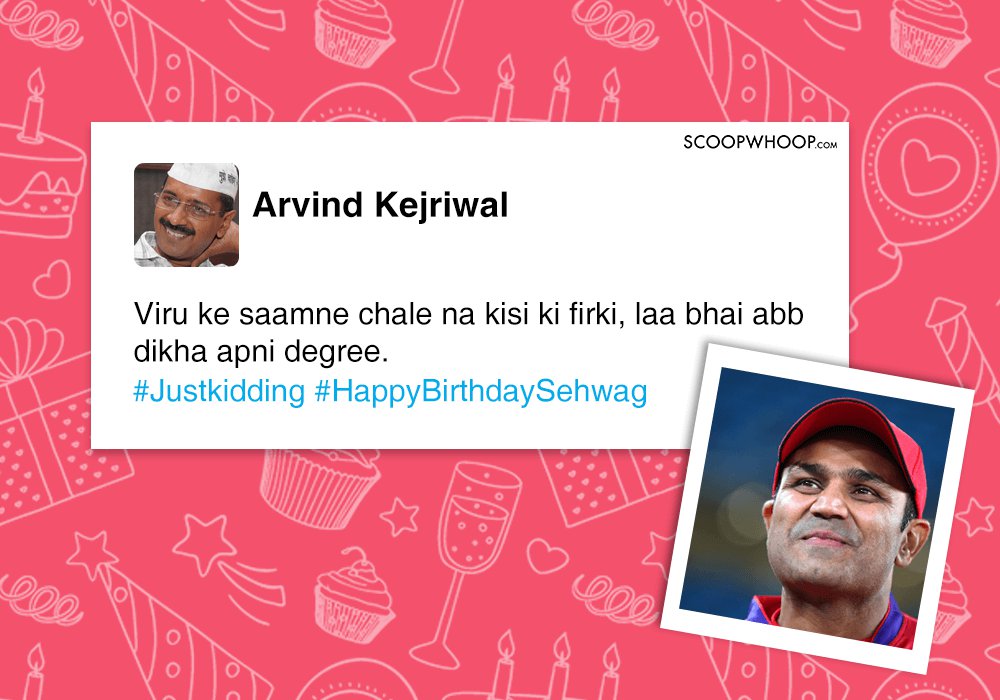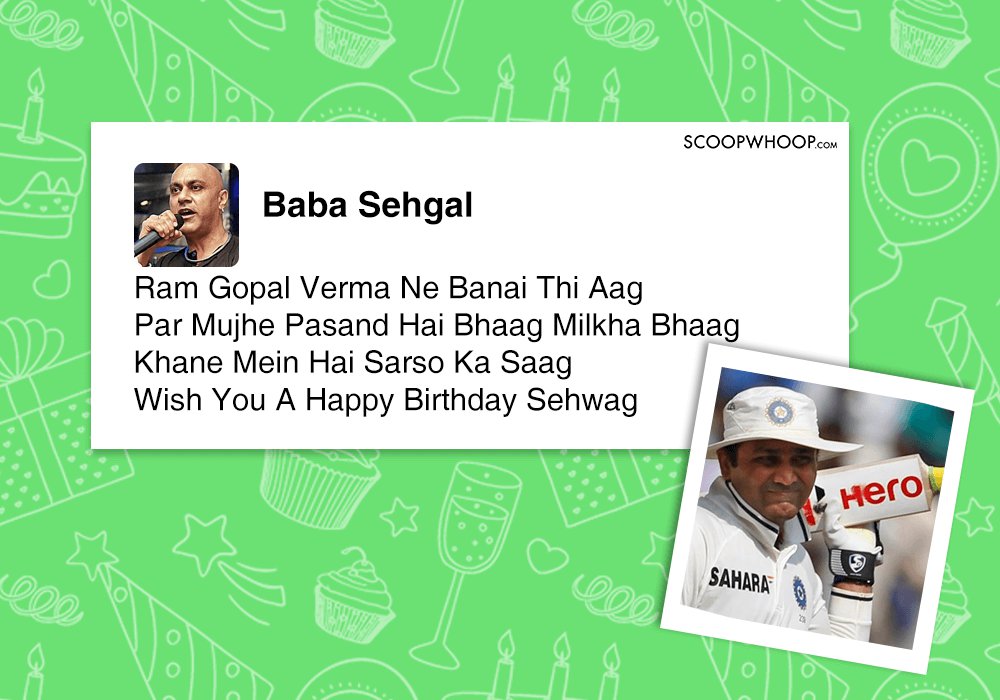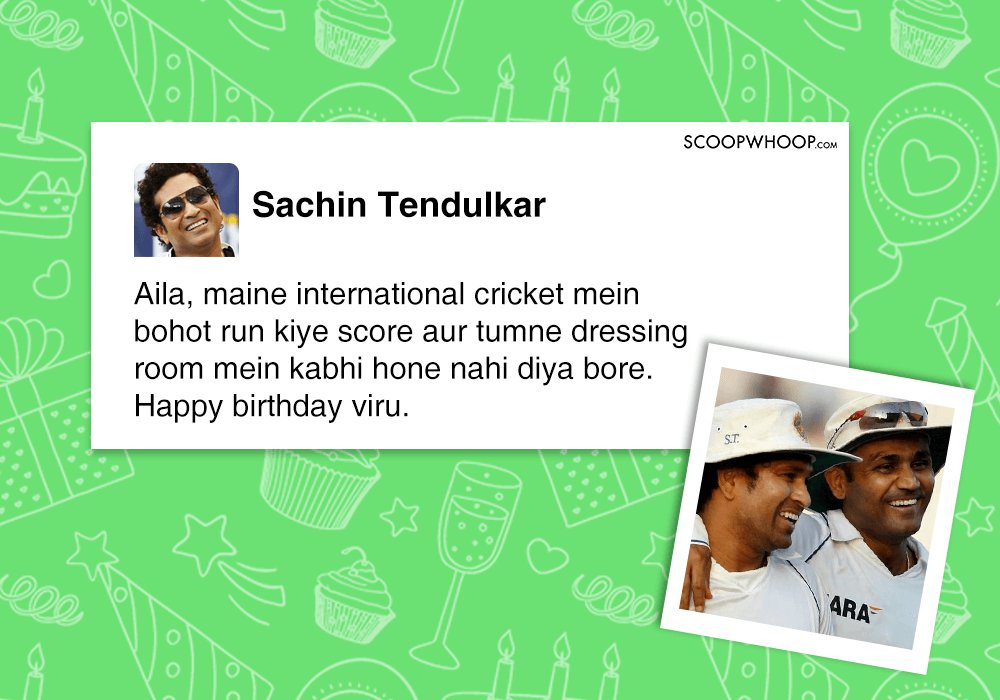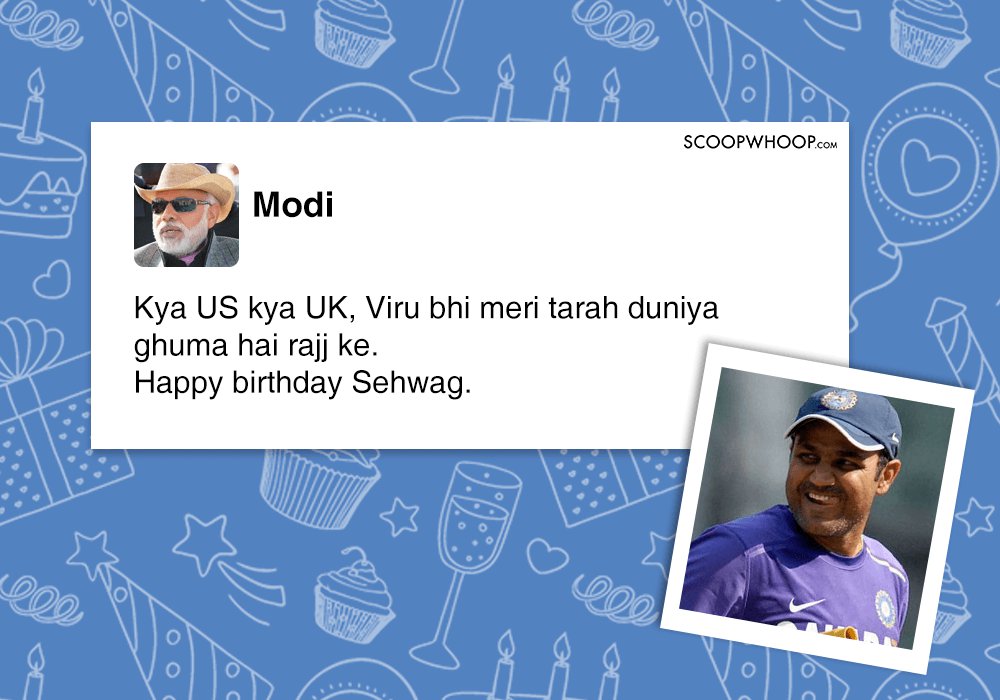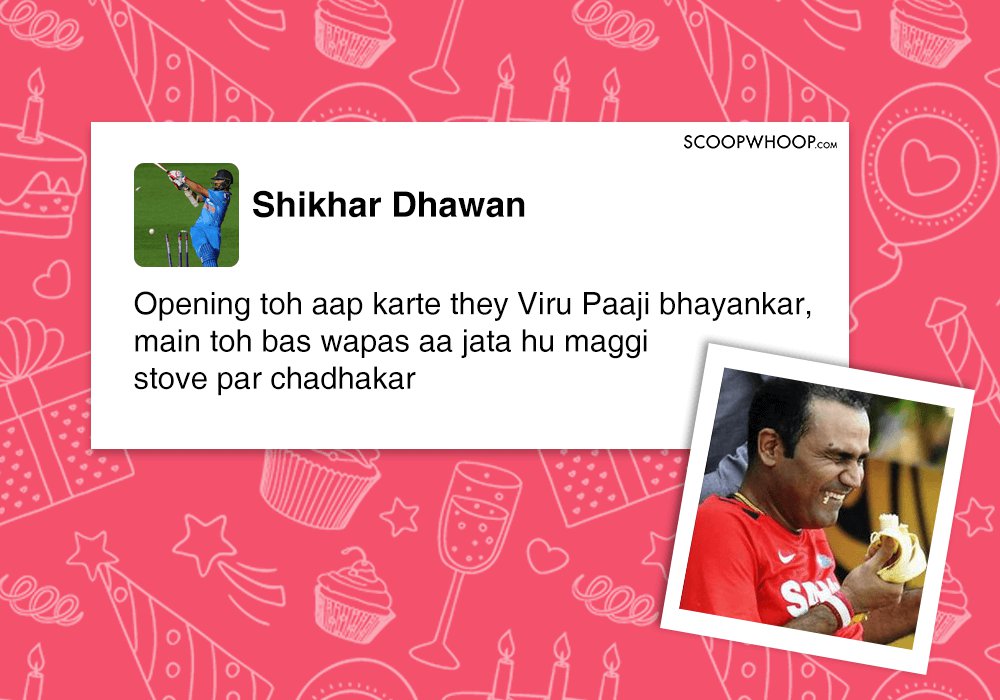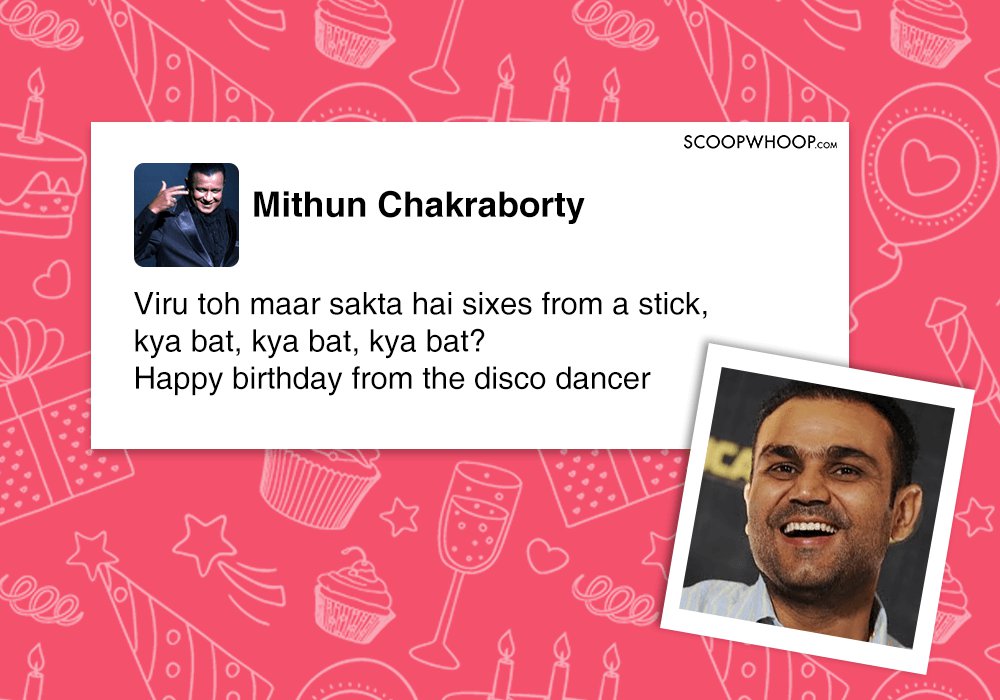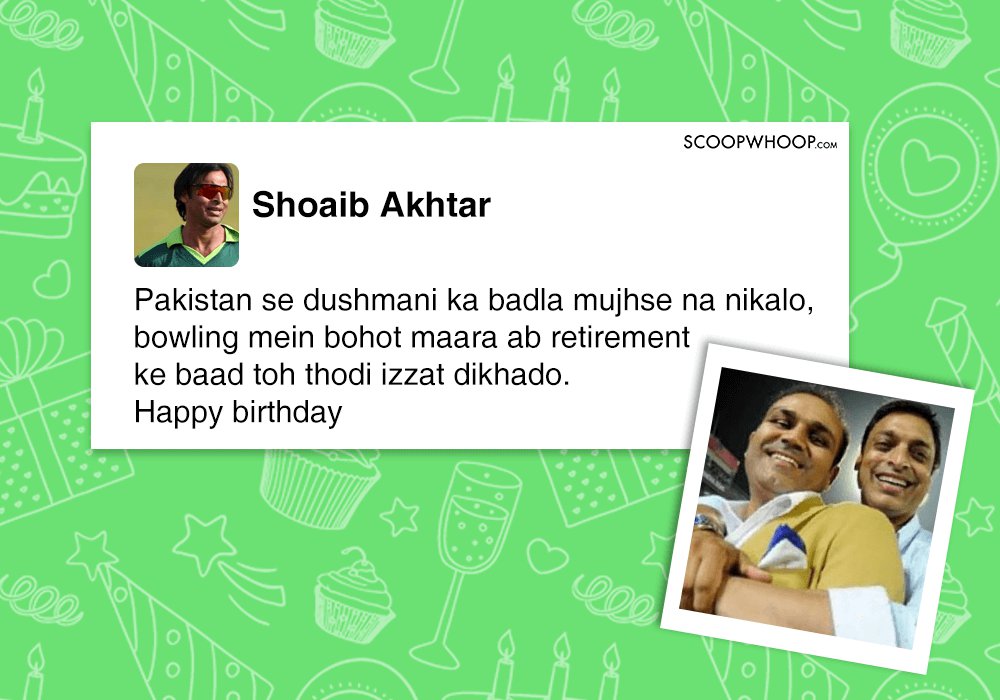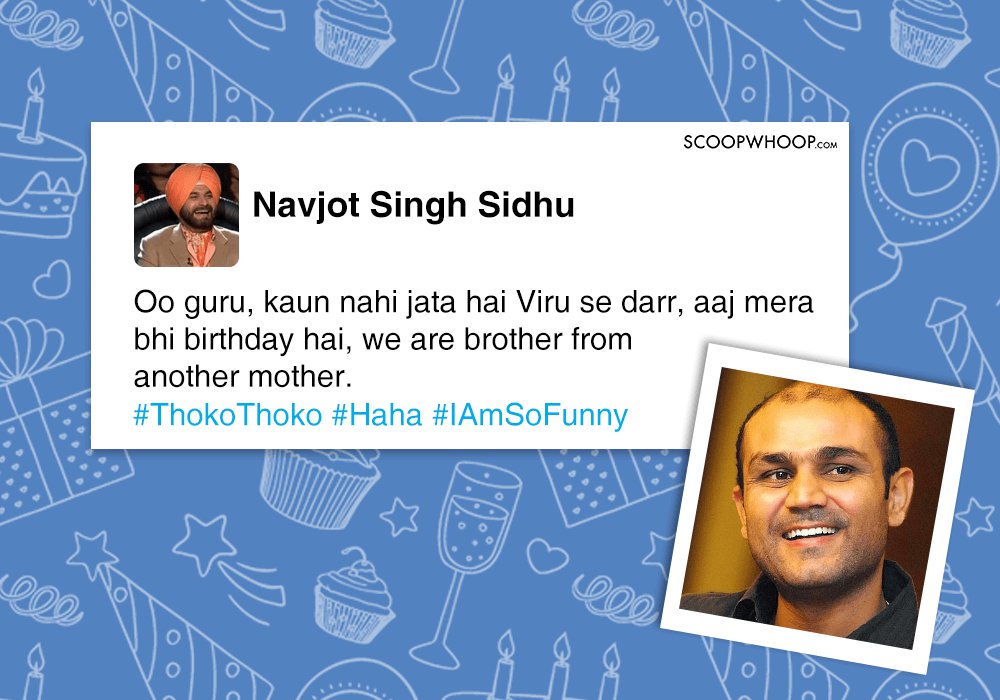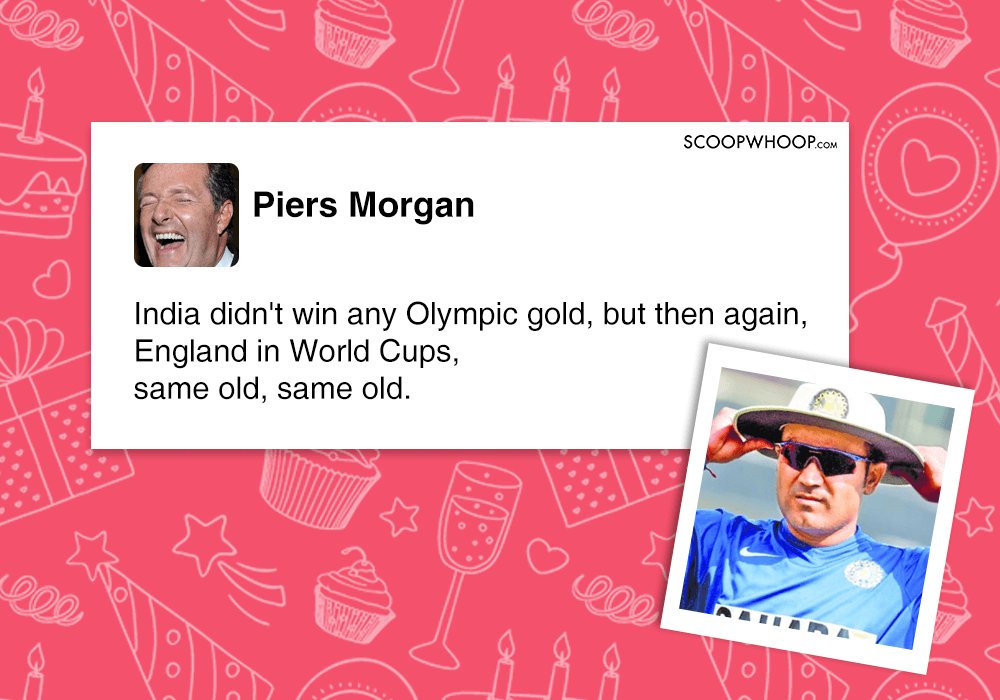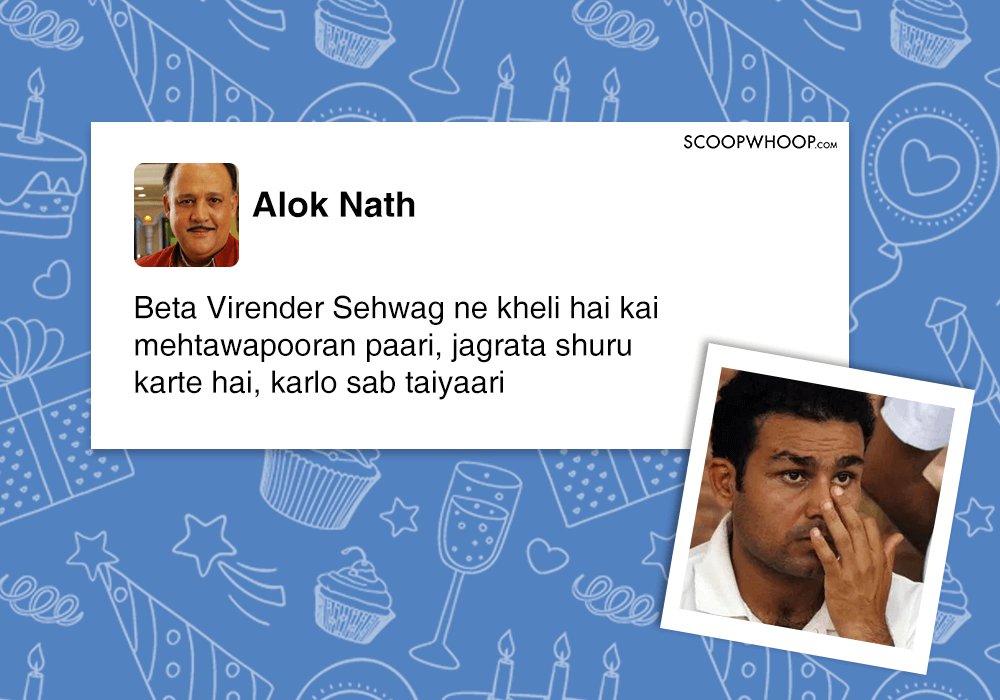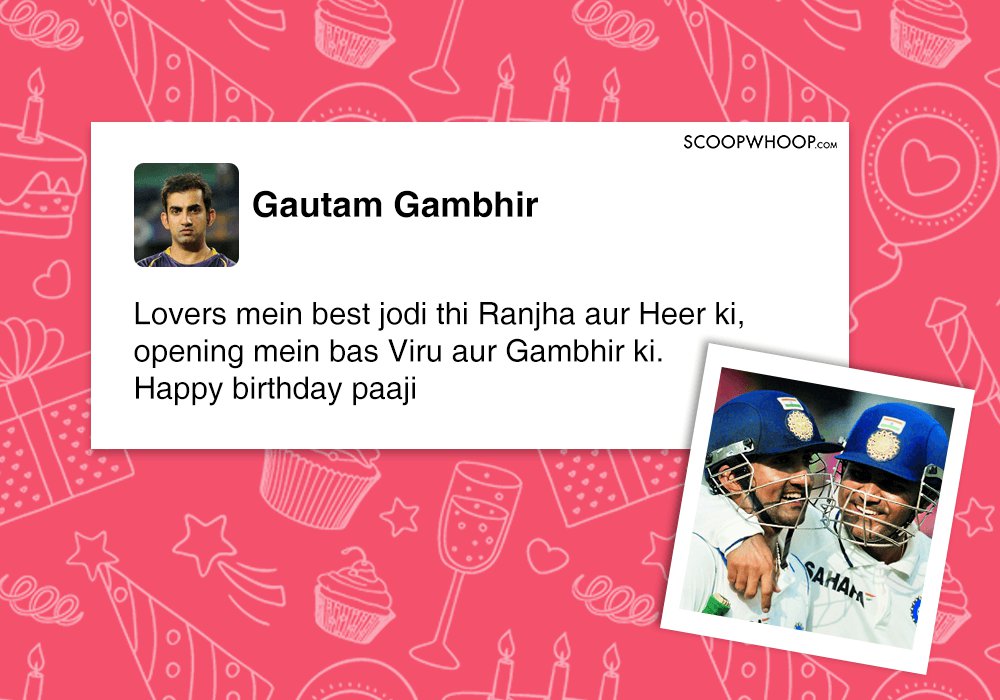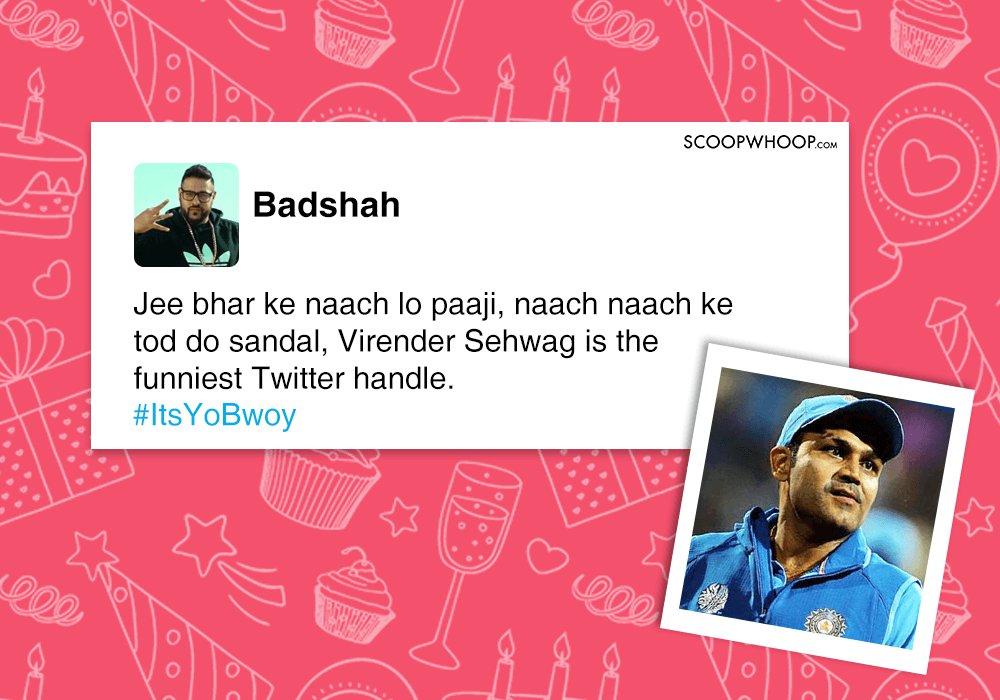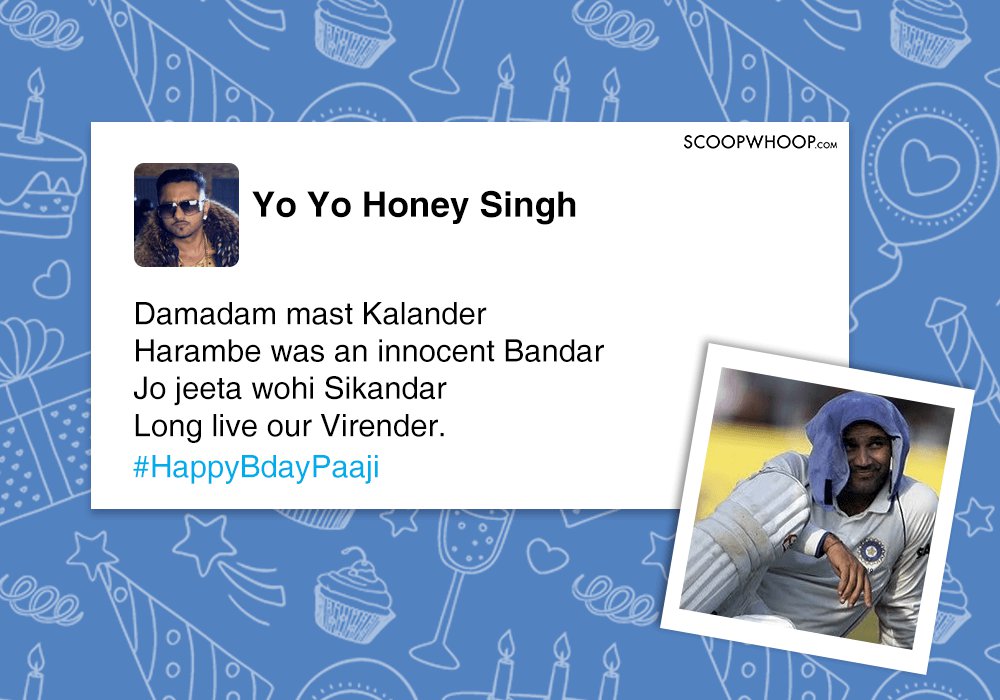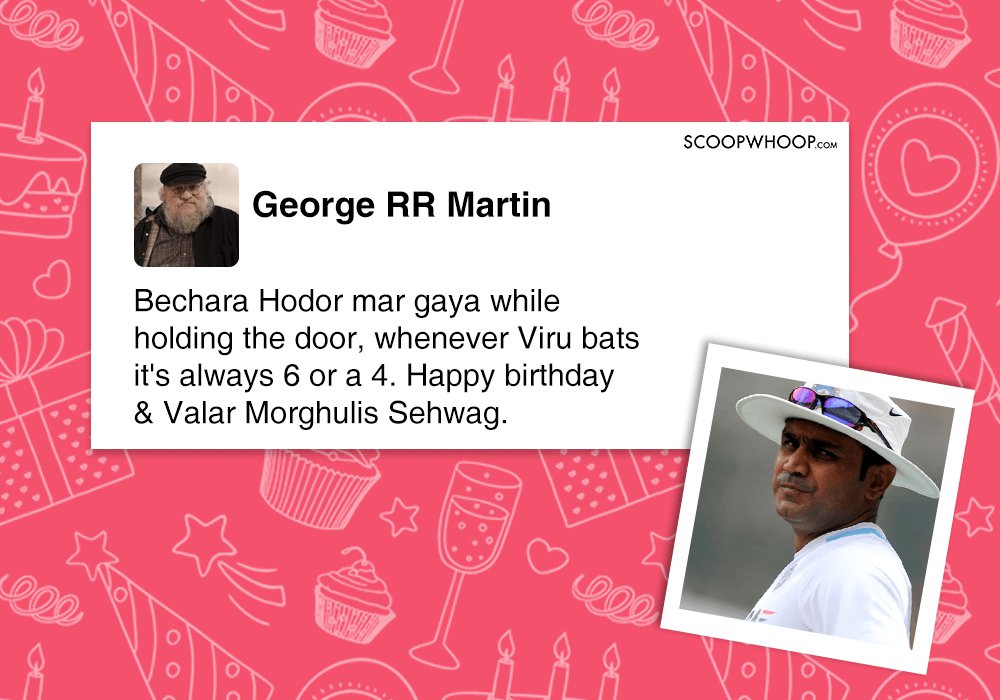 Kabhi chaav hai toh kabhi dhoop, Happy birthday to Sehwag from ScoopWhoop.
Design Credits: Aroop Mishra