While sex still remains a taboo on the face of Indian society, we all know what goes on underneath. Judging by our exponentially increasing population, we're a bunch of sexed up rabbits! All this work makes Jack a dull boy though, so it's nice to change things up by adding some rangeen words in Hindi to turn the heat up and score a 'hole in one'!
Ever faced the language barrier when you're about to get down and dirty? Well fret no more, because now you can experience a whole new dimension of talking sexy in bed, courtesy the good ol' pervs at Reddit . Forget about those generic English phrases like "Harder! Faster!" and bring back the lost passion with these totally bindass ways to get laid big time!
1.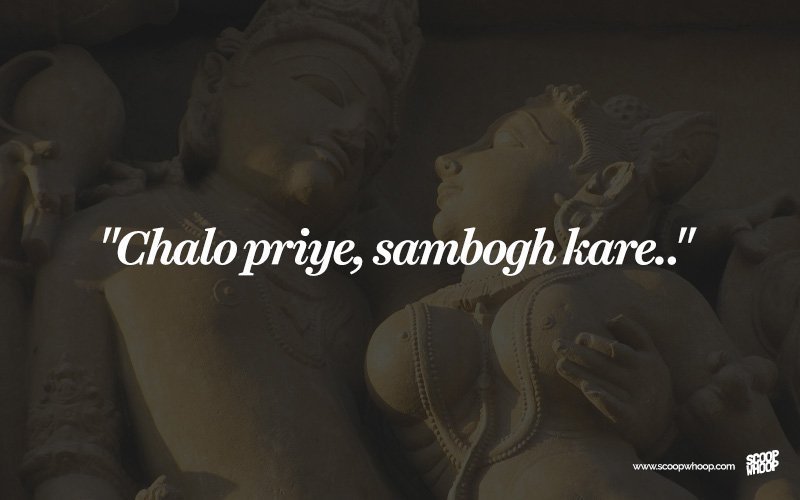 2.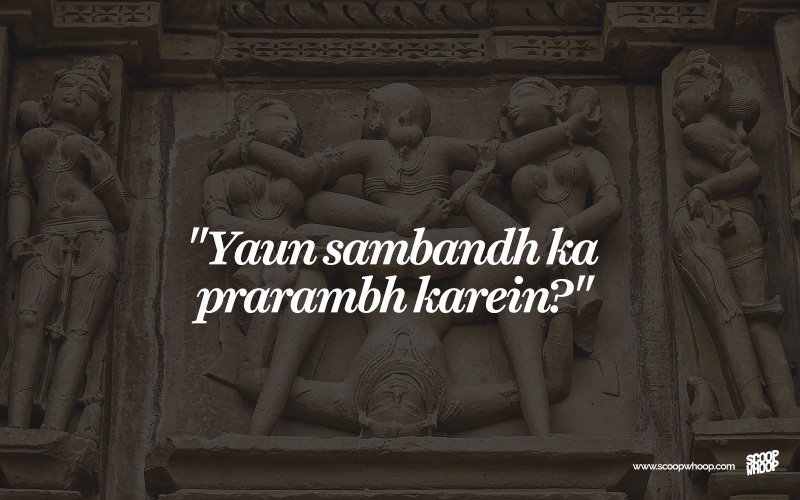 3.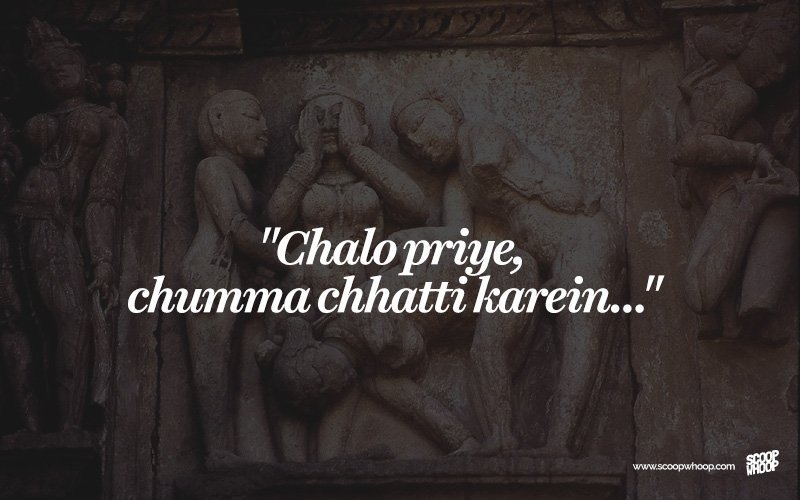 4.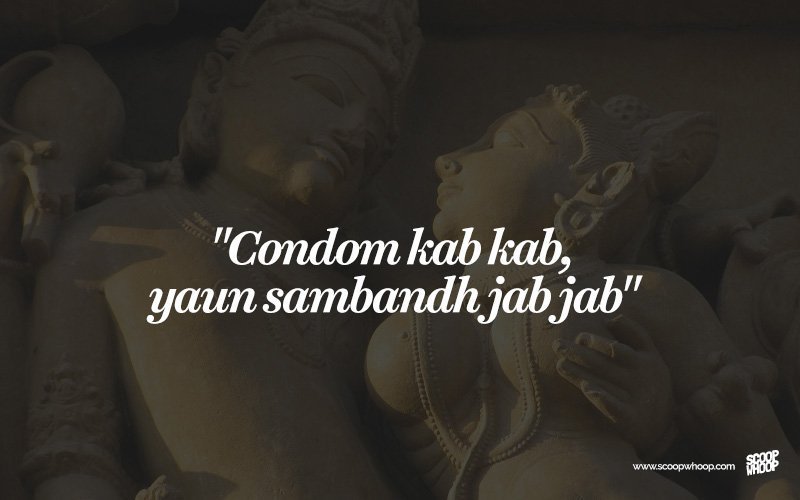 5.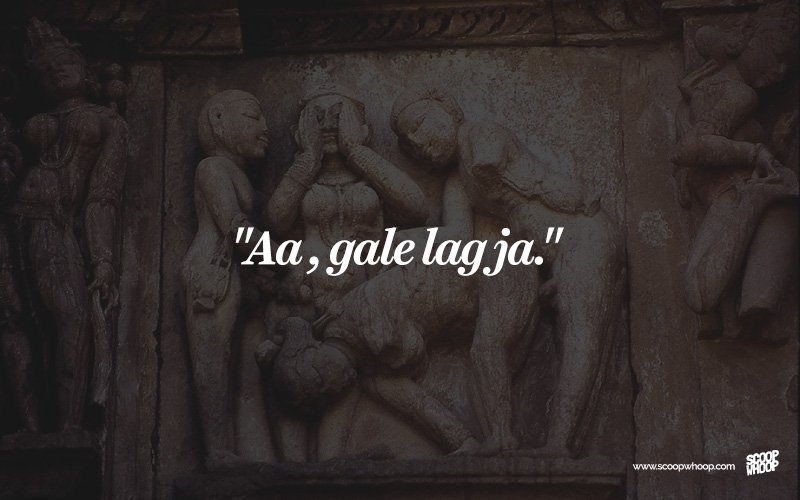 6.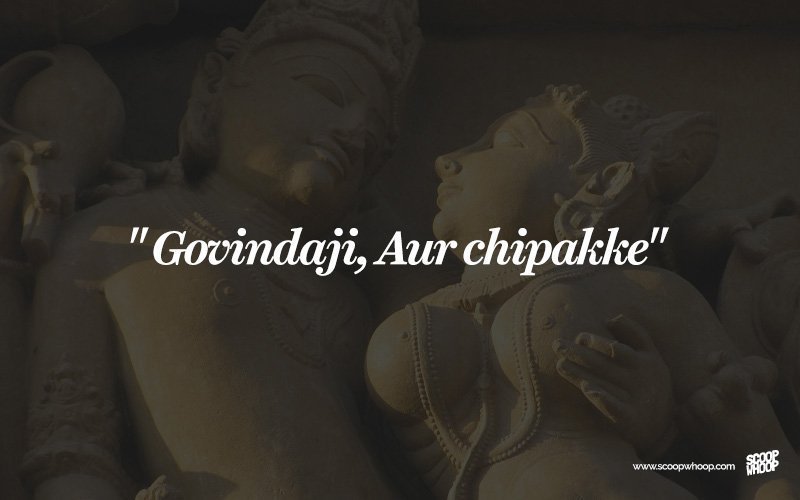 7.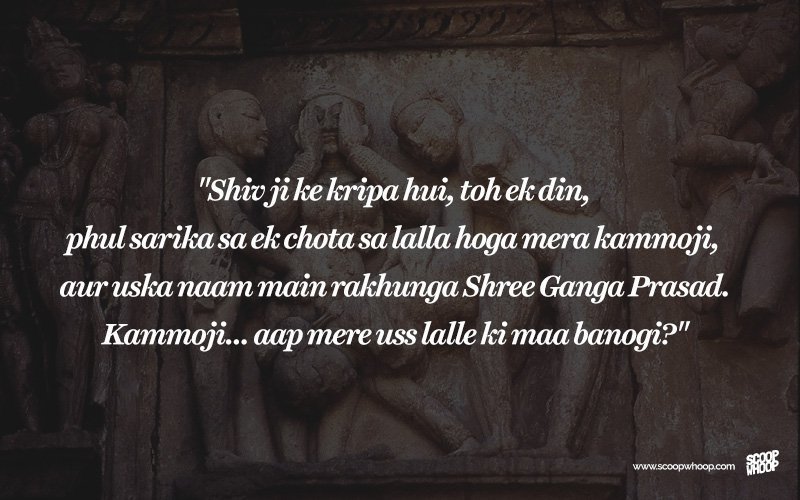 8.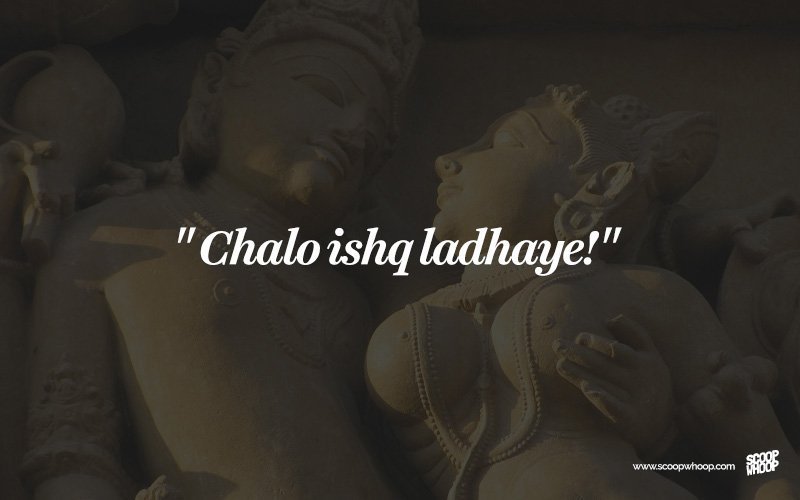 9.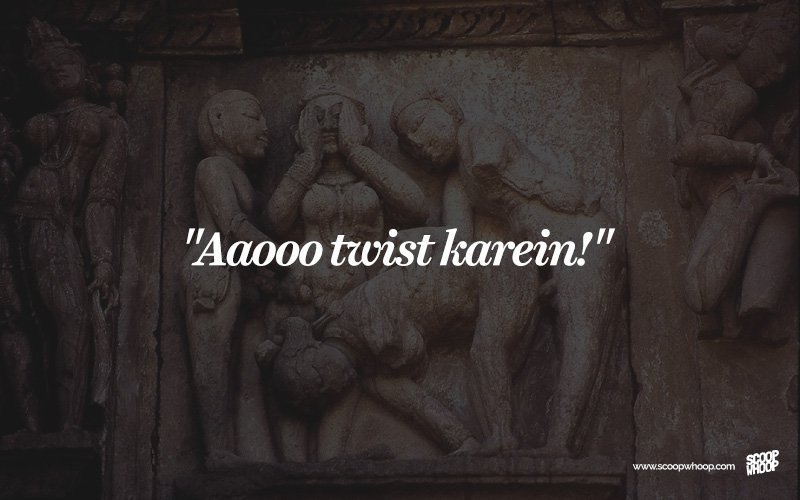 10.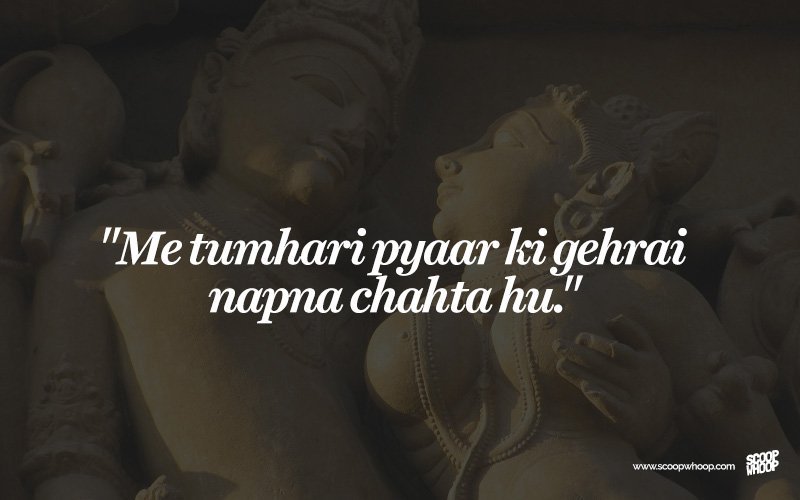 11.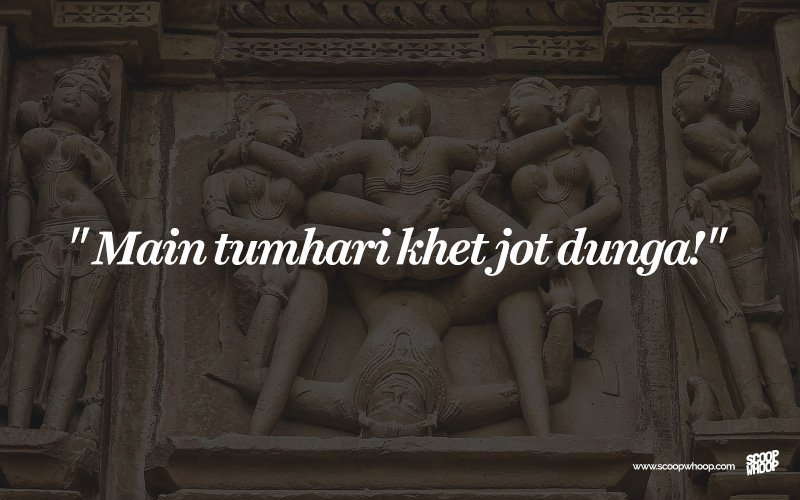 12.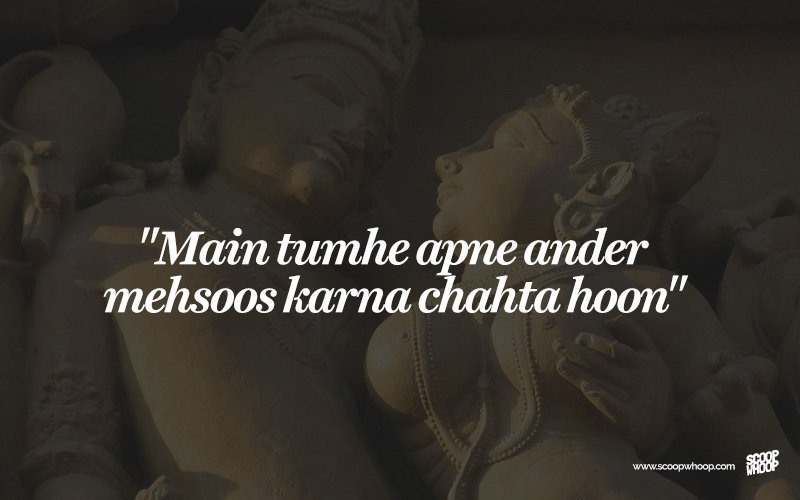 These lines are sure to get your partner in the mood… in the mood to punch you in the face that is! Remember, it ain't easy being cheesy, so big ups if you got these to work!