Icy fingers, achy throat, and a mind that would readily exchange sleep for work – my POV as I write this piece on Delhi Winter wrapped in my territory of blankets. For every Delhiite, these foggy months are when all of us just 'casually' pretend to live inside a freezer and try to make sense of our lives.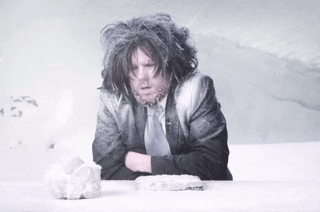 The chilly mornings are hard and winter sickness is unbearable. Amidst our battle against constant drowsiness and dullness, memes have become one big support system to help us find relishing empathy in the icy gloom enveloping us.
Have a look at these Twitter memes on Delhi winters and find solace in empathy. We're all on board the same freezing boat!
Our cycle of misery. We yearn for Winter sun and can't withstand the Summer sun at all.
WOAH! So cool.
Honest display picture of every Dilli-wala.
Honest. Brutally honest.
Okay, goodbye. I need to warm my icy fingers now.
Here's something we all can relate to -> Pushpa, I Hate Winter: Y'all Might Be Chilling In This Sardi But I Feel Like Jaadu Of Koi Mil Gaya