If Donald Trump memes and his own statements haven't been able to make you laugh, this piece of news definitely will! The entire world is talking about the US elections and the unexpected win of Donald Trump, the newly-elected President of the world's most powerful economy. He's the favourite topic of discussion the world over, but Pakistan's social media has took it all up by a notch by claiming that the President-elect is one of their own. 
According to a news report run by a Pakistani channel called 'Neo News', Trump was born in Pakistan's Waziristan in 1954 and his original name is Dawood Ibrahim Khan! 
He was later adopted by the Trump family in 1955 in the UK and migrated to America, claims the report. 
They even went to the extent of finding Donald Trump's childhood photograph!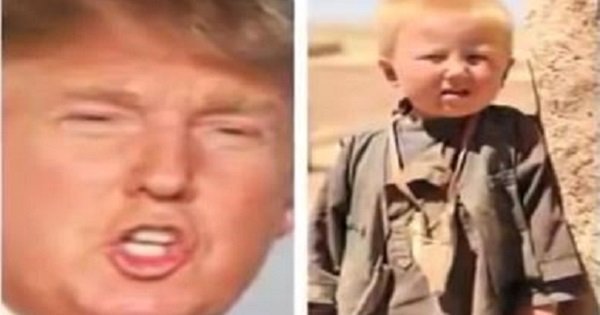 Here's the video narrating the life story of Donald Trump, the boy who was born in Pakistan!
Well, well. What do we say!?