I remember how my naani was there when I endured hardships – she has even seen me bawling during my heartbreaks. And, a viral video on the internet reminded me of her and to be honest, we all deserve a grandparent like them!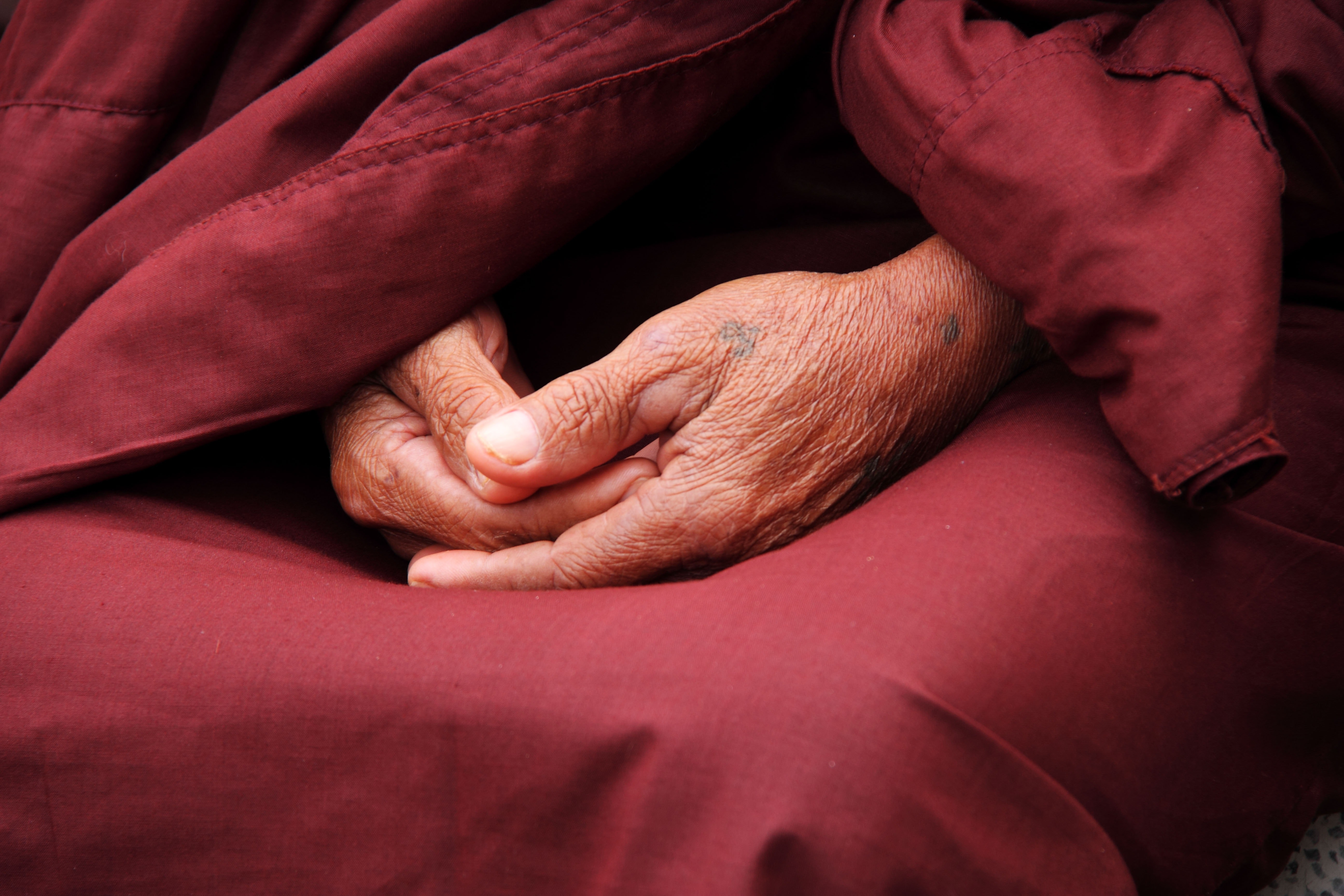 Kavya Mathur, a digital creator, took to her social media account and shared a heartwarming video, featuring her naani. 
She started by asking her grandmother for some post-breakup advice and she responded with wit and yet it was quite real.
"Acha sa boyfriend dhoondo, aur kya?"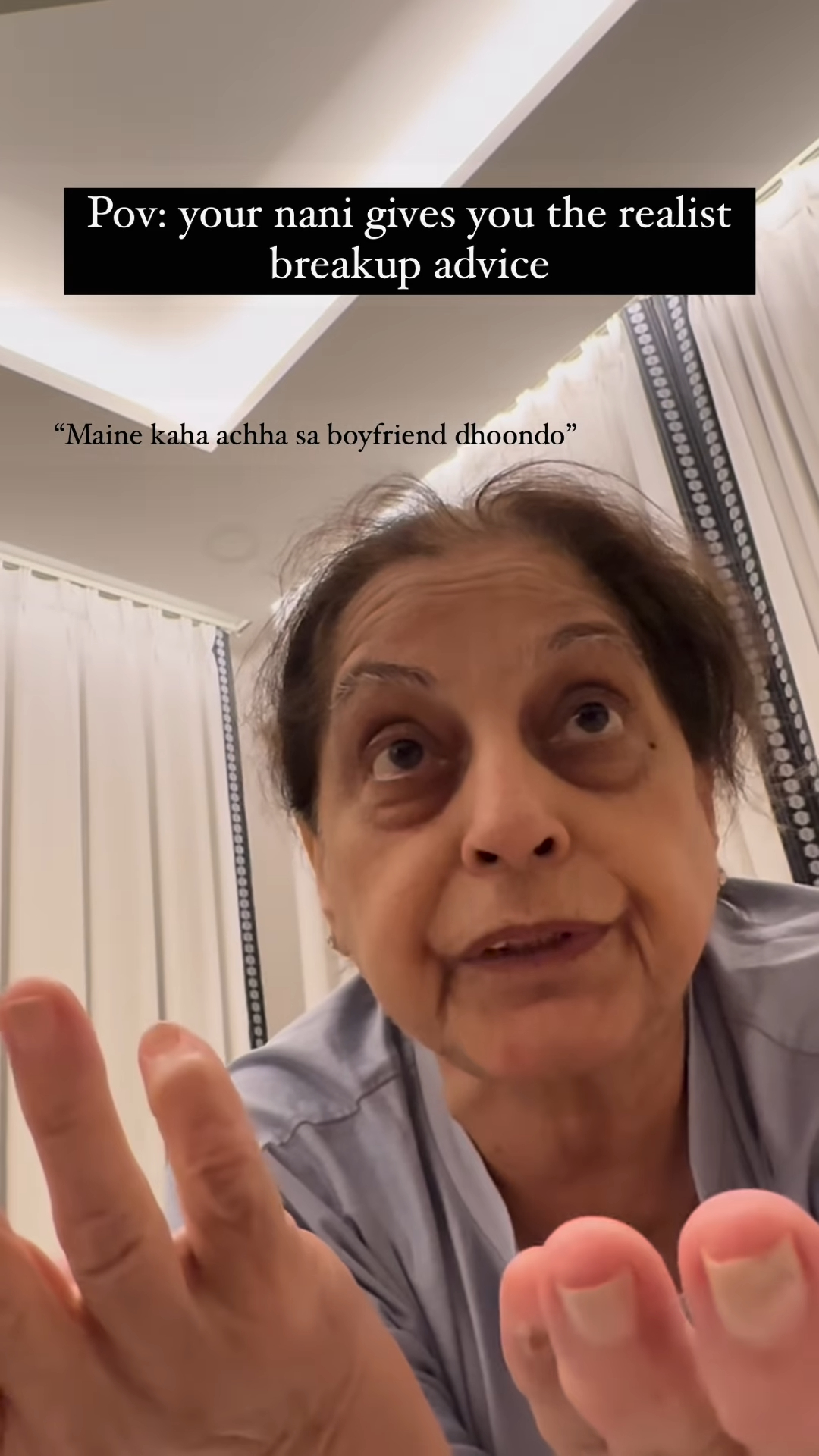 When she asked if one should take some time out for processing the breakup, she was not in favor and well, she's absolutely correct!
"Kyu karna? Kis liye karna? Kaun karta hain tumhare liye? Apna aaram se mast raho aur dusra dhoondo. Ek zindagi mili hain, afsos manane ke liye?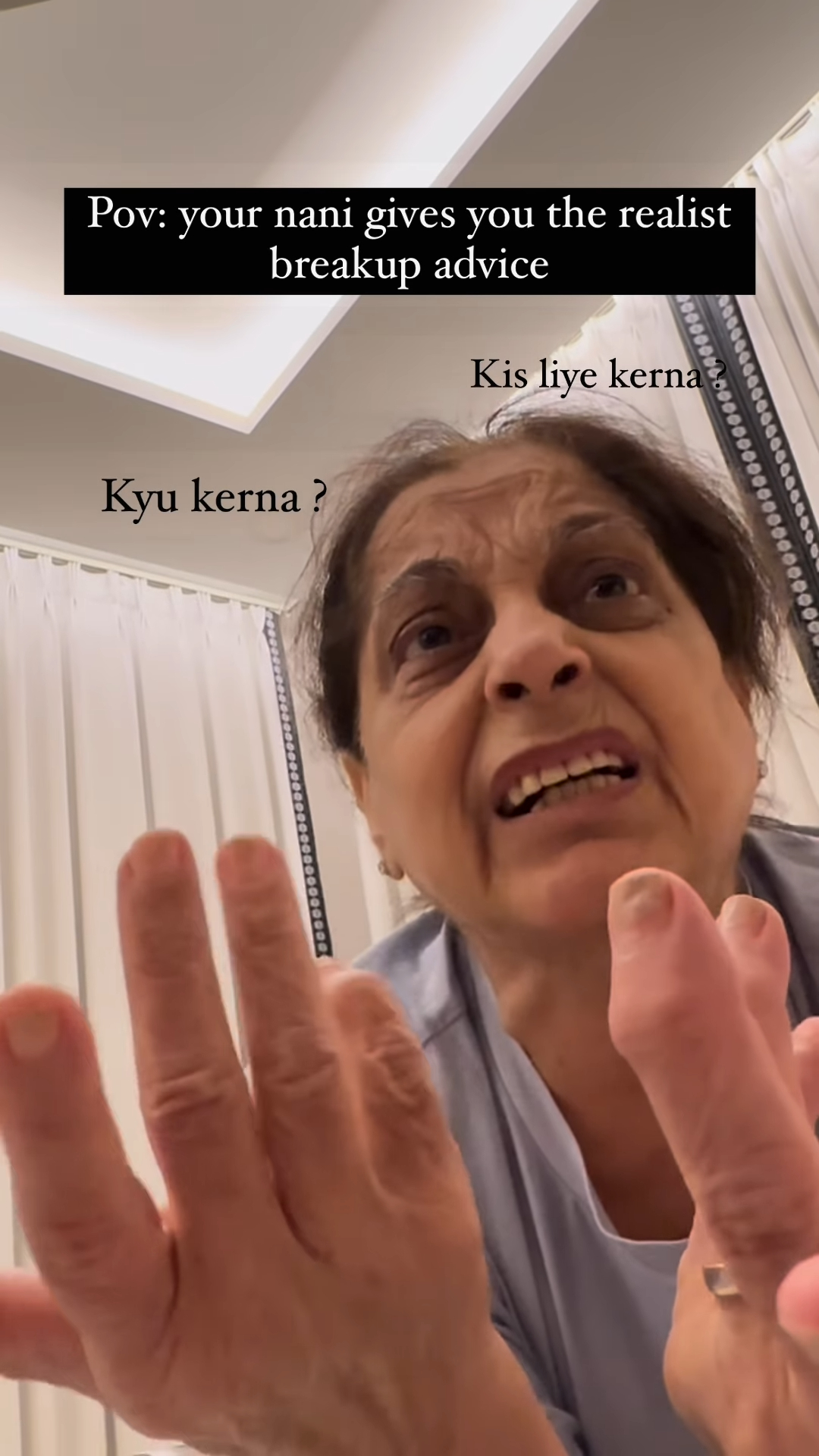 And well, then she just started spilling the truth and facts. 
"Agar kisi se break-up hua hain toh bhaad mein jaaye woh. Ek zindagi mili hain. Ladaai hui hain, 4-6 din baad baat karoge par kyu itna mood off karna sabka? Koi kami hain ladko ki? Ek gaya dusra aayega. Acha aayega usse bhi."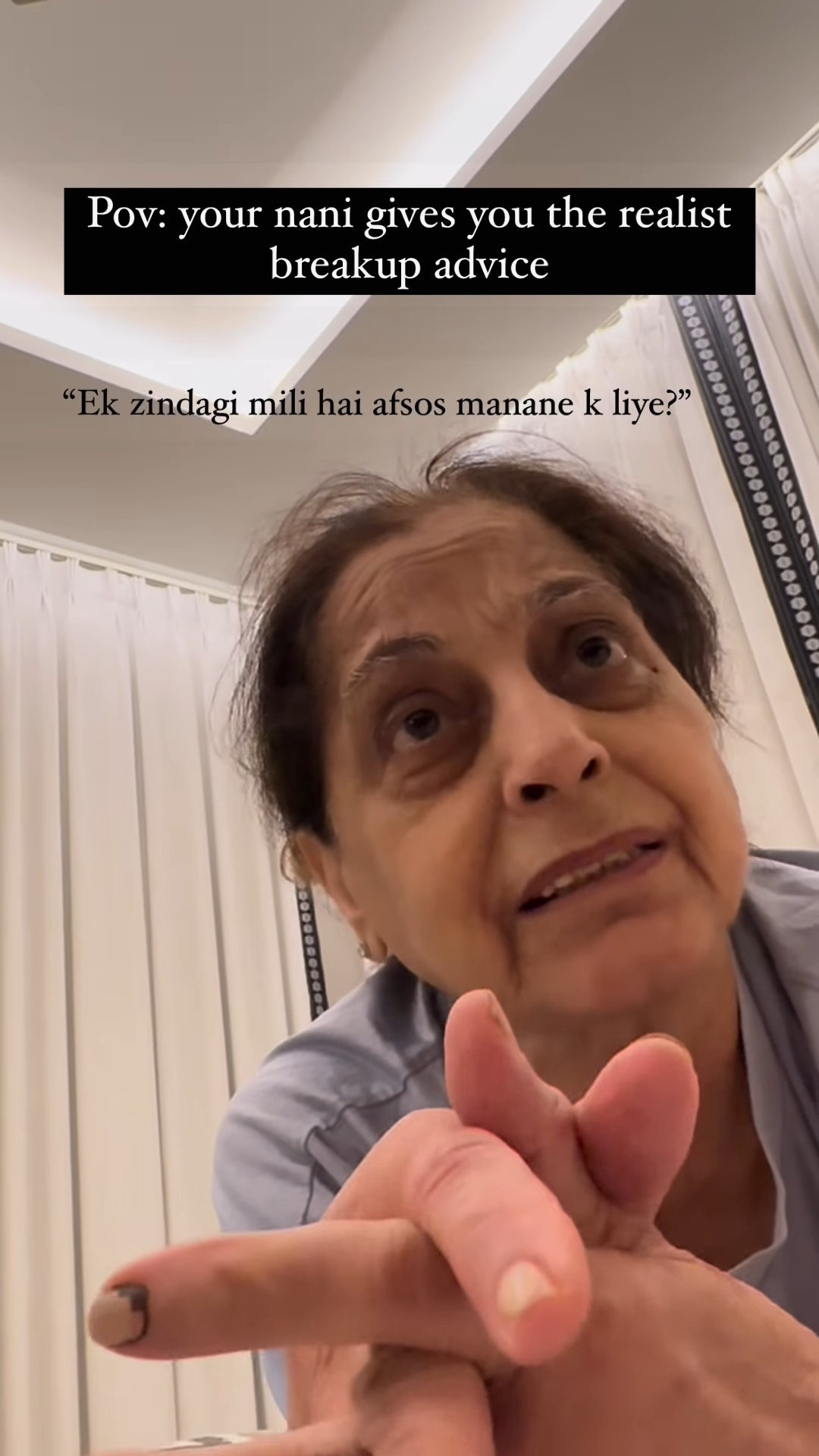 Here's what netizens think of this cool naani's advice: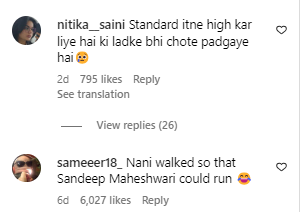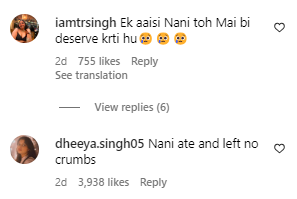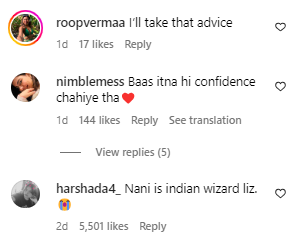 You can watch the video here:
This is just so adorable and eye-opening at the same time!