Some people are incapable of differentiating between what's funny and what's serious. They just have to diss everything without the proper knowledge of a situation. Consider Bollywood's Queen-of-controversy as the best example for this.
Let me give you some context  
Now suspended, BJP Spokesperson Nupur Sharma's objectionable comments against Prophet Muhammad drew strong condemnation from Gulf Nations, including Qatar. And — unsurprisingly — there emerged a #BycottQatarAirways (note the spelling) trend on Twitter India after the country's denunciation of such derogatory comments.
To add humor to the situation, a Twitter user dubbed an OLD video of Qatar Airways CEO Akbar Al Baker's interview with Al Jazeera. This 2-minute video is nothing but a hilarious spoof wherein the CEO responds to the boycott calls from a twitter user called Vashudev. He says, "Vashudev is our biggest shareholder with a total investment of 634 rupees and 50 paise. And we don't know how to operate anymore…" 
But obviously, Twitter went gaga over this hysterical spoof
But there were also people who took this joke way too seriously. This list includes the OG Kangana Ranaut, who has taken it upon herself to give opinions over everything, and literally ANYTHING.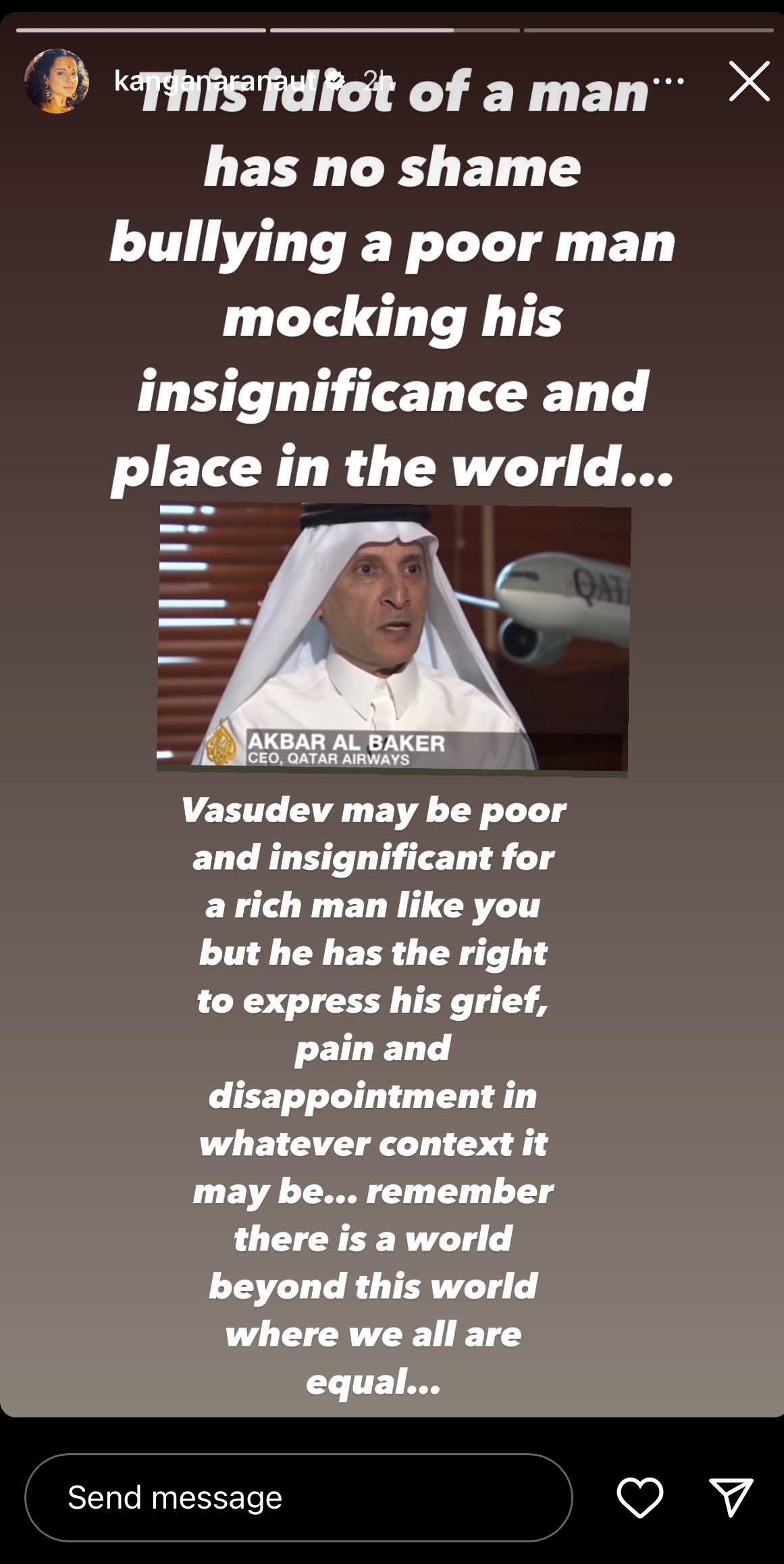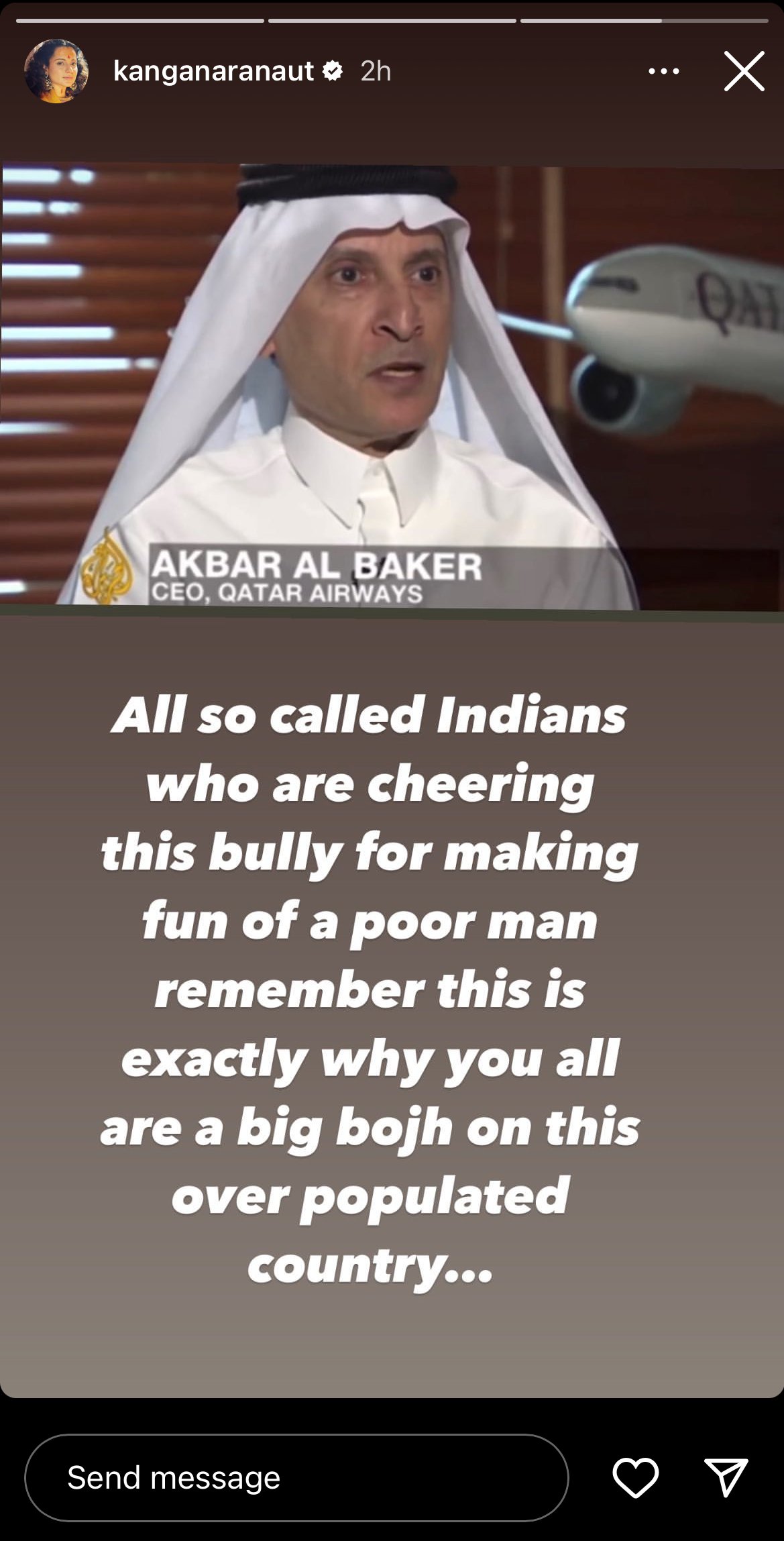 Don't bother! The story is now deleted. But, note that as Kangana says, we're all clearly a "bojh" to our "over populated country" for laughing on a joke. This is very SERIOUS. 
By the way, Twitter caught this and see for yourself.
The moral of the story is that there is none. But, don't you think a little fact check before spilling such strong opinions is necessary?