As society has progressed, weddings have witnessed many changes over the past few years. These days, weddings are more than just solemnising the union of a couple. It is, in fact, a celebration of love. Aur kyun na ho? It's a big day for every bride and groom out there. Every couple deserves joy and happiness at their wedding. While some couples perform romantic dance numbers on the D-day, a few of them express their feelings by pulling off stunts as a part of their celebration. Remember when a couple took hookah puffs on their wedding day? We are talking about this one.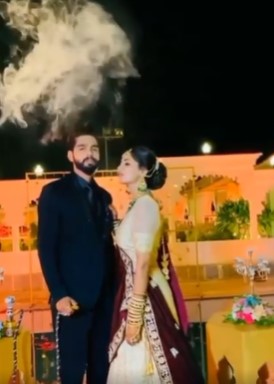 Speaking of stunts, a desi bride had a mishap at her wedding while celebrating the day with the groom. A video of the moment has caught our attention on Twitter.
A Twitter user, @Sassy_Soul_ posted the clip on the micro-blogging platform in which the bride and groom can be seen holding sparkler guns as they stand on the stage with their backs to one another. Both of them are visibly elated as they get ready to blow off the sparkler crackers.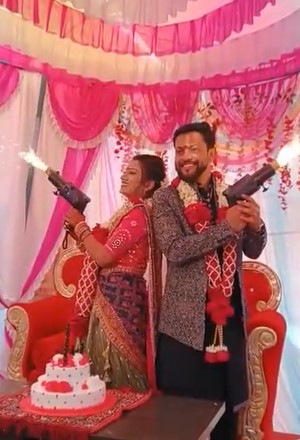 In a moment, the bride's gun malfunctions and backfires. The gun explodes on her face instead. Soon, the bride throws the gun and moves away to save her face from the blast. People rush towards the couple. While it is unclear if the bride had minor or major injuries, the mishap was scary AF.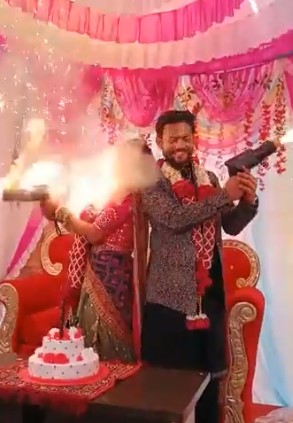 "Idk what's wrong with people these days they are treating wedding days more like parties and this is how they ruin their perfect day (sic)," the Twitter user wrote.
Watch the video here:
Twitterati are divided over this video:
Some netizens supported the couple and a few of them blamed the malfunction of the gun.
It is definitely a 'new fear unlocked', especially for those who wish to try these out on their special day.