Everything was perfectly normal when Newark city in New Jersey, US, signed a cultural trade agreement with a Hindu Nation of United States of Kailasa to promote commercial ties, cultural diversity, and mutual respect. Except the country doesn't exist, it's the creation of Swami Nithyananda, a self-styled Godman and a fugitive from India who's absconding from child abduction and rape charges.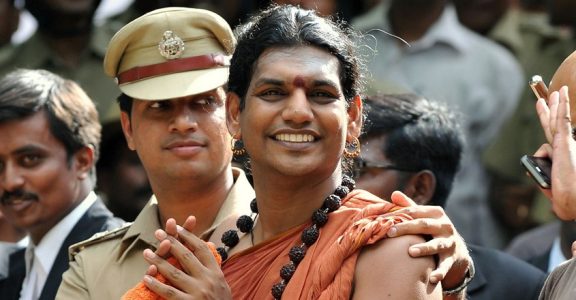 On the invitation of Mayor Ras Baraka, the fake delegates of this nonexistent country were hosted in Newark earlier this year in a formal ceremony. The sister city agreement was declared "baseless and void" only six days after the papers were signed.
The City Hall has admitted to getting hoodwinked by the representatives of the fake nation. Speaking about the incident, a spokesperson said, "Although this was a regrettable incident, the city of Newark remains committed to partnering with people from diverse cultures to enrich each other with connectivity, support, and mutual respect," reported New York Post.
Take a look at how Twitter is reacting to the entire affair.
A simple Google search reveals the fictional nation is located on an island off the coast of Ecuador. However, United Nations does not recognize the United States of Kailasa as a country.