For those in their 20s, who are fresh graduates and into their first jobs, the realisation that life has a funny way of biting you in the arse hasn't been a pleasant one. Nobody saw this coming, definitely not you. You are officially an adult now and how you wish you didn't have to be. College was good to you, irrespective of your assignments, projects and multiple other academic activities that you could not care less about. Or maybe, you did. The fact of the matter is, we made illustrations of how life in college is different from life as an employee and they were surprisingly true.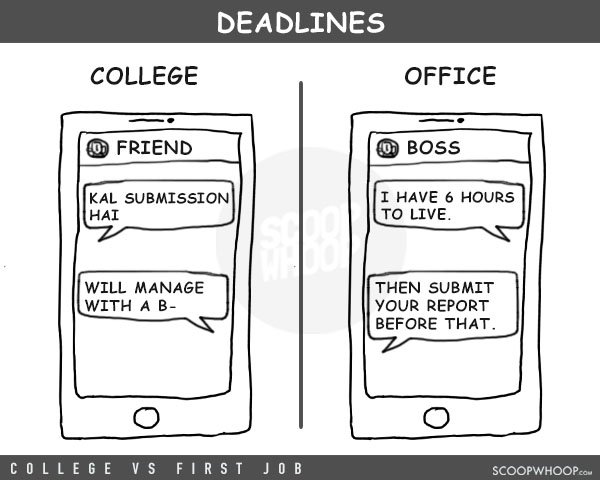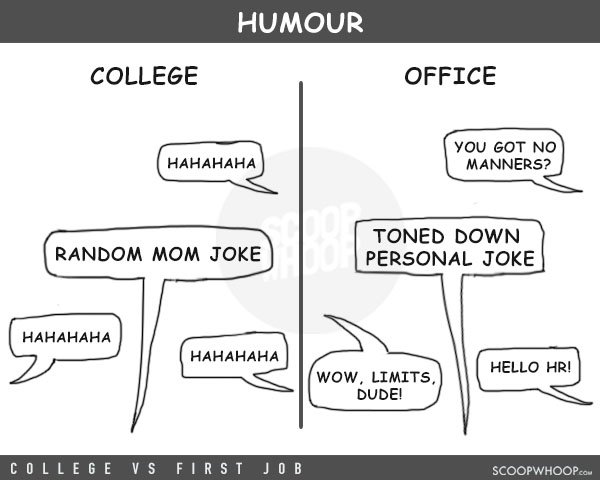 Dammit, no more proxy!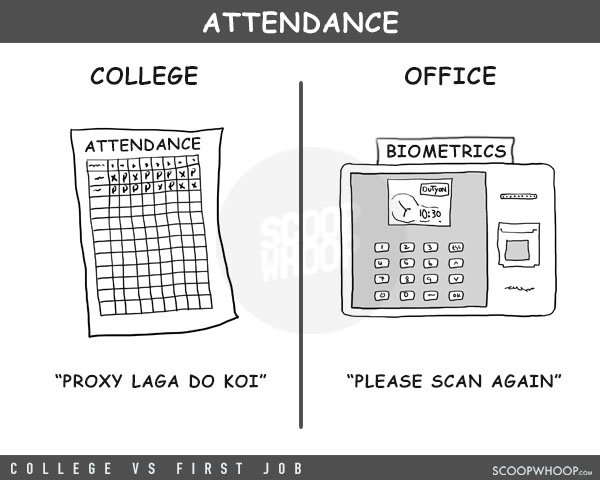 Ulta karke nai pehen sakta ye!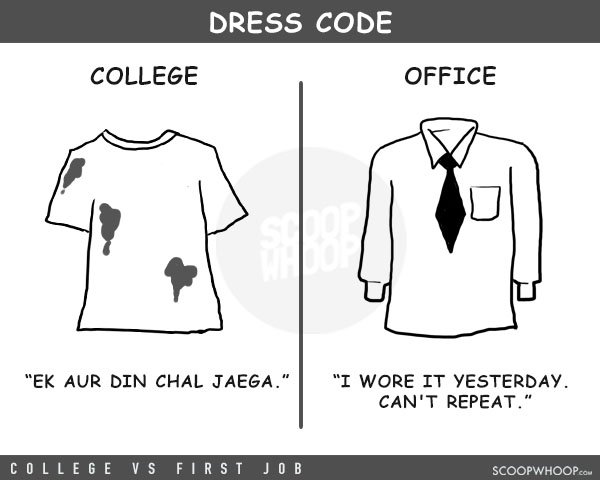 Well, we're drowning in both cases. Just under piles of work in one.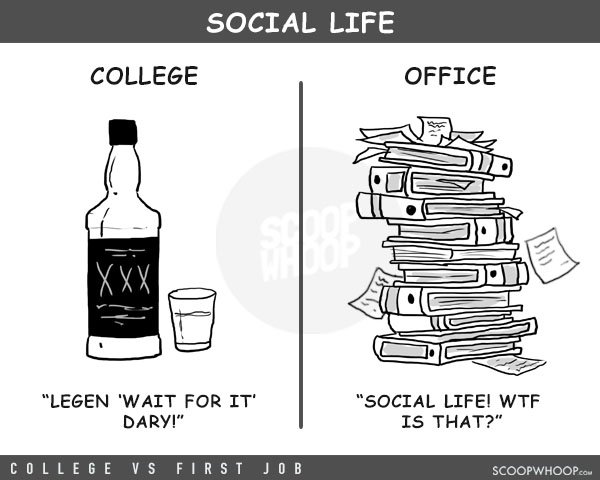 Never saw the sun rise in college.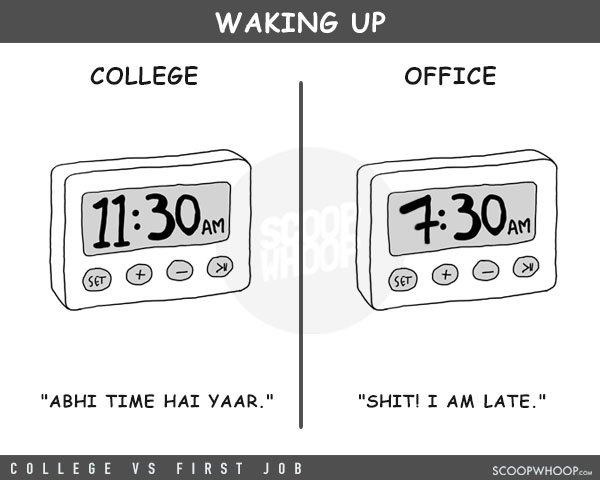 Sanskaar is directly proportional to promotion.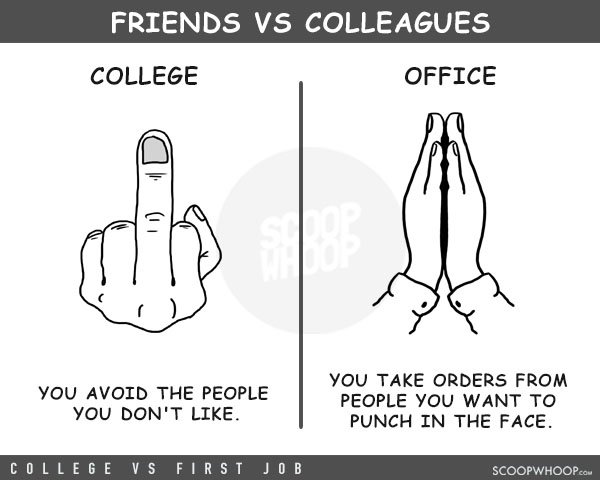 How the times have changed!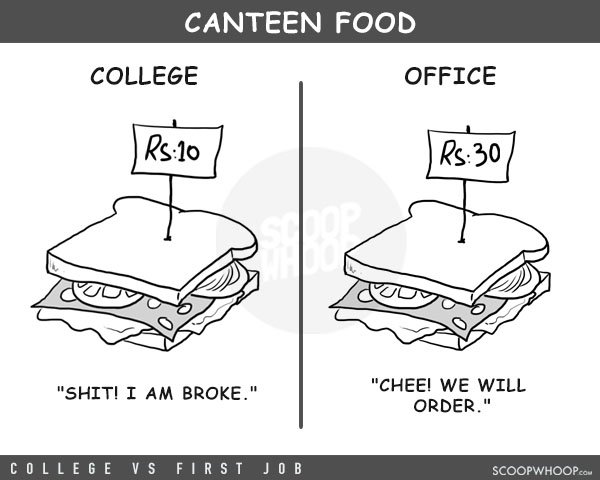 Although the Goa plans didn't really work out.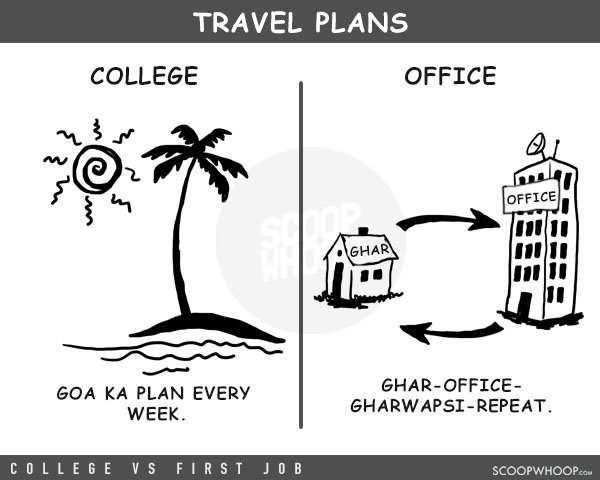 Weekends? What are those?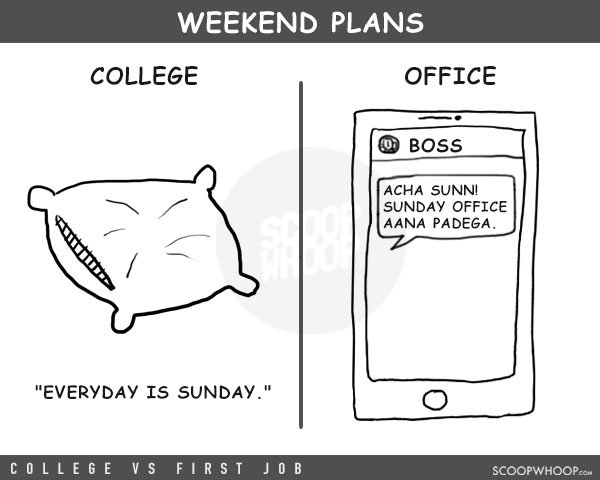 Boozing together is just not the same.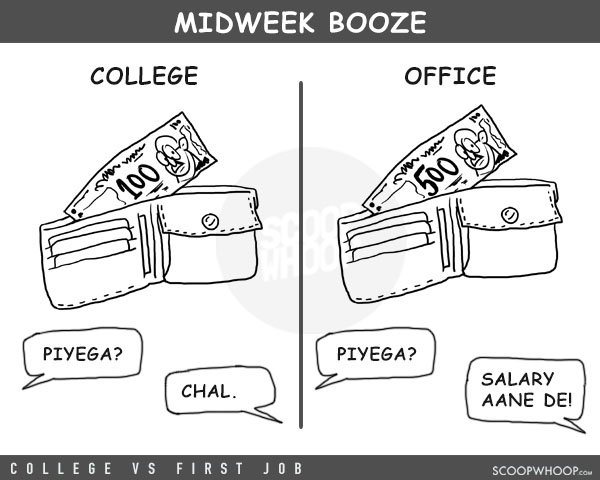 Funny, how we have high hopes in life!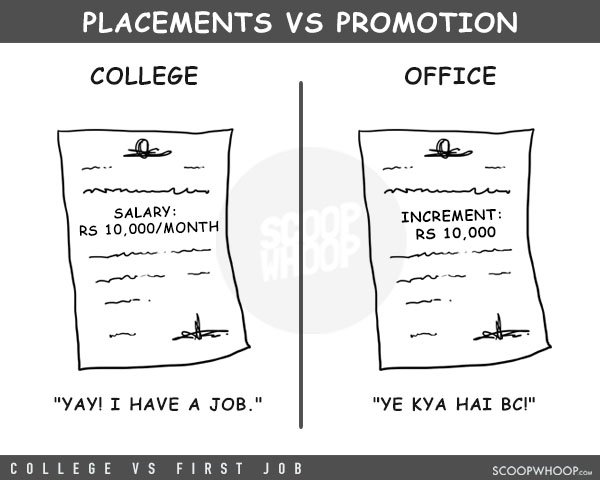 Because chillar milta hai teko salary mein!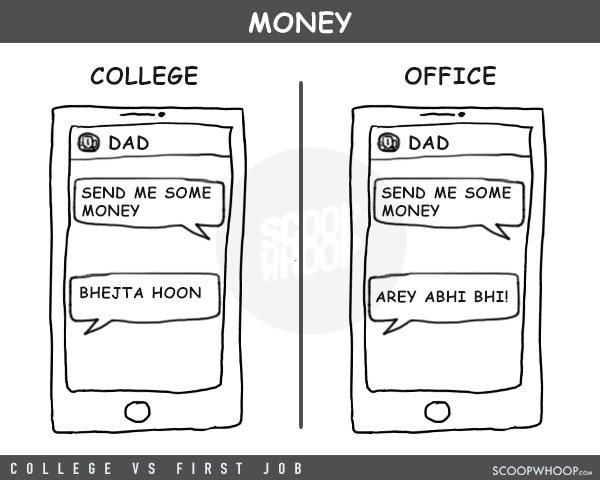 So here we are, suffering from the misery, that is adulthood and corporate slavery. Meanwhile, if you have a nice first job, and cannot relate, remember, Karma will get to you. Eventually!
Art by: Mir Suhail