It's a new year. With every new year comes resolutions. And with resolutions come #resolutionfails, which basically proves humara kuchh nahi ho sakta. So, let's unite to wallow in our failures. 
1. You had one job.
2. 2020 is gonna be my year for sure.
3. Yes, is saal shani bhaari hai.
4. Oh, duck!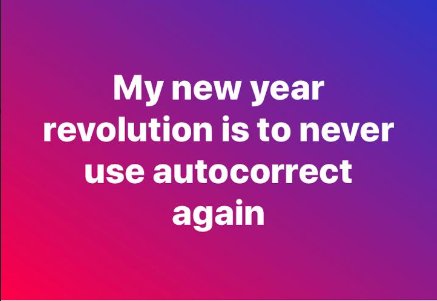 5. Chalte chalte yunhi ruk jata hoon main…
6. Hey, a girl tried her best.
7. Outsmarting the resolution trap.
8. Makes sense.
9. Help. Can't. Control. Myself.
10. Ye kya baat hui. Imma contour my abs.
11. My failed resolutions have a history, you kids have no idea.
12. Apparently failed resolutions are a trend since years.
13. It's not a fail if you can be creative about it.
14. 1000 crunches in 1.5 days. We can totes do it.

15. Nothing can be done now.
16. Damn you, brain. Why you no shut down?
What are your #resolutionfail stories?