While everyone was preoccupied with the India – Pakistan match today, Shashi Tharoor was still tripping on Times Now's epic Kerala – Pakistan goof-up.
This is what the man of many complicated words tweeted: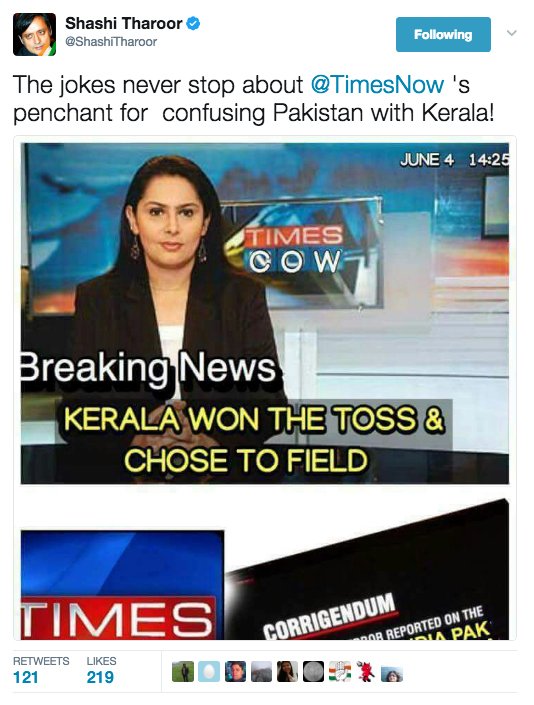 Times Now had earlier made a blunder of epic proportions by referring to Kerala as Pakistan while reporting BJP President Amit Shah's visit to the state. They had later issued an apology.