Sima Taparia, the 'best matchmaker' Netflix has given us, needs no introduction. She claims that she can help find the perfect life partner for Indians worldwide. However, she charges a bomb for her services. In order to beat that, someone made a Sima Taparia chatbot and it is just the thing you need if you are looking for a life partner.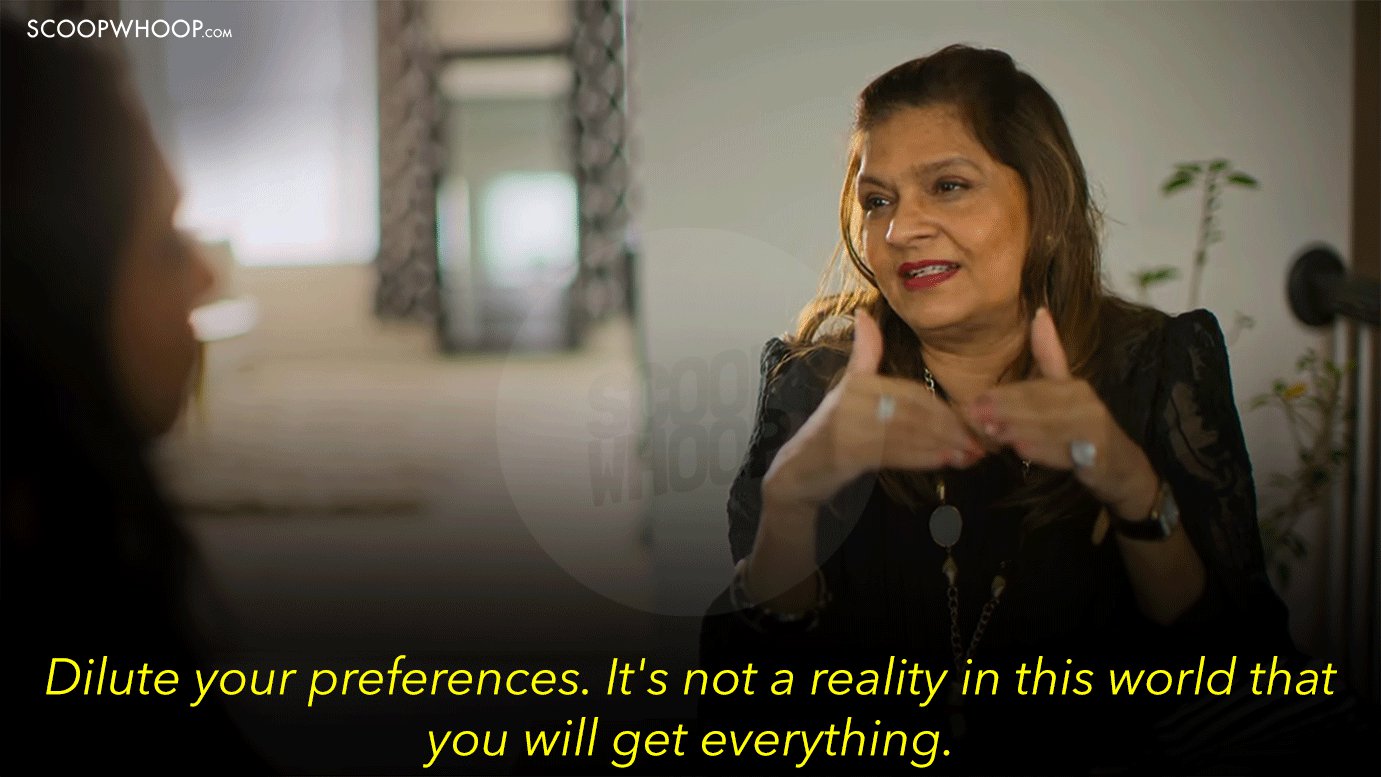 Taking to Reddit, a user shared a link to a Sima Taparia chatbot and it gives you the full experience while you sit at your home. The chatbot opens with her iconic, "Hi, I'm Sima Taparia from Mumbai" line and it just cannot get any better. Sima Aunty's chatbot version is just like her. The personalized chatbot talks to you, understands your preferences, and even shares quirky one-liners just like Sima Taparia.
We decided to test the chatbot and it did not disappoint. We entered the exact things her clients have told her on the show and the results, literally, made us feel like we were talking to Sima Taparia. Of course, she won't give us a man with a head full of hair or a poet. She asked us to compromise for a man with a good heart. If that wasn't all, she also gave us a handy tip that "understanding is very, very important."
Call us obsessed, but we read the replies in Sima Aunty's voice.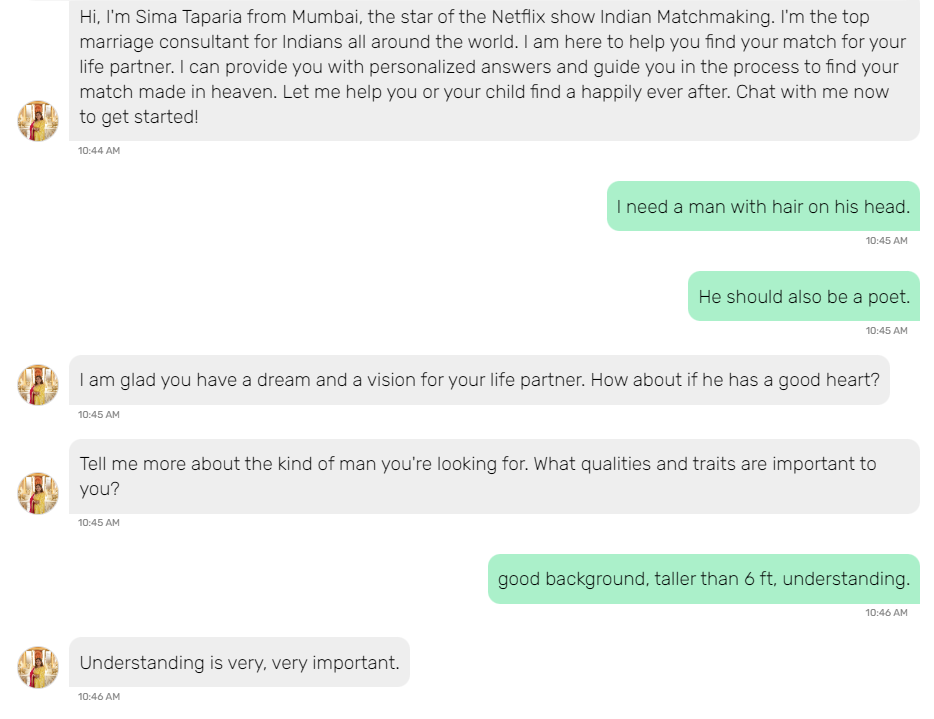 Also Read: Take This Quiz To Know If You'd Qualify As A Client For Master Matchmaker Sima Taparia
Sima Taparia chatbot is proof that personalized AI is the thing right now. The chatbot has left netizens amused at how similar to Sima Aunty it is.
Here's what they had to say.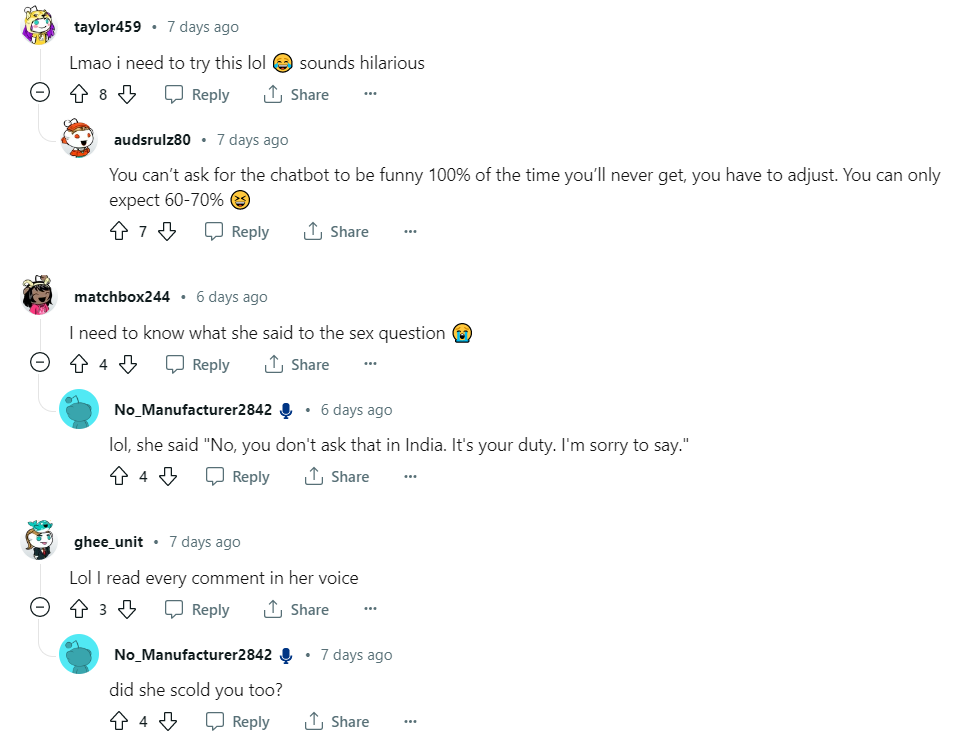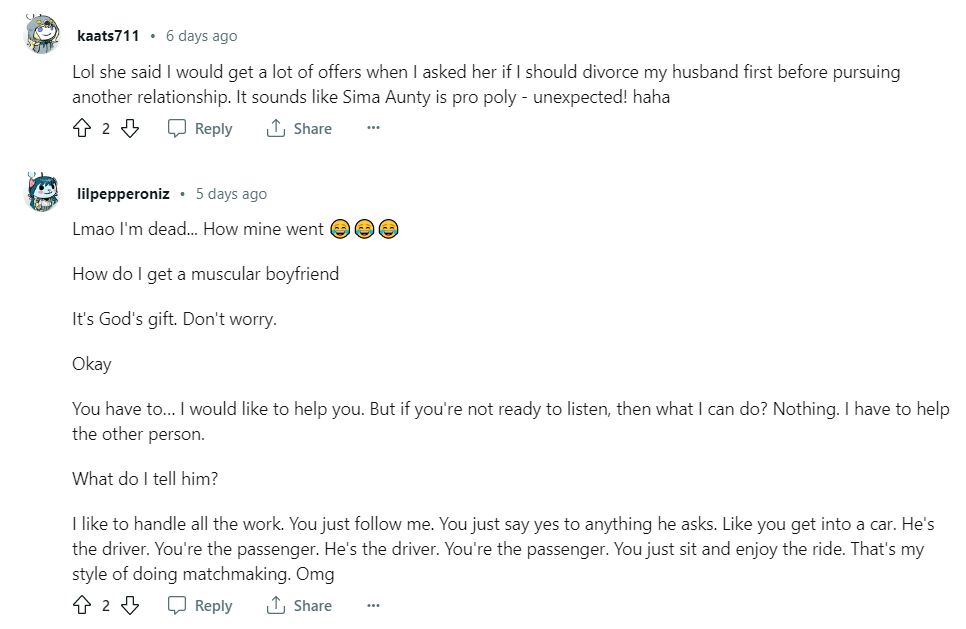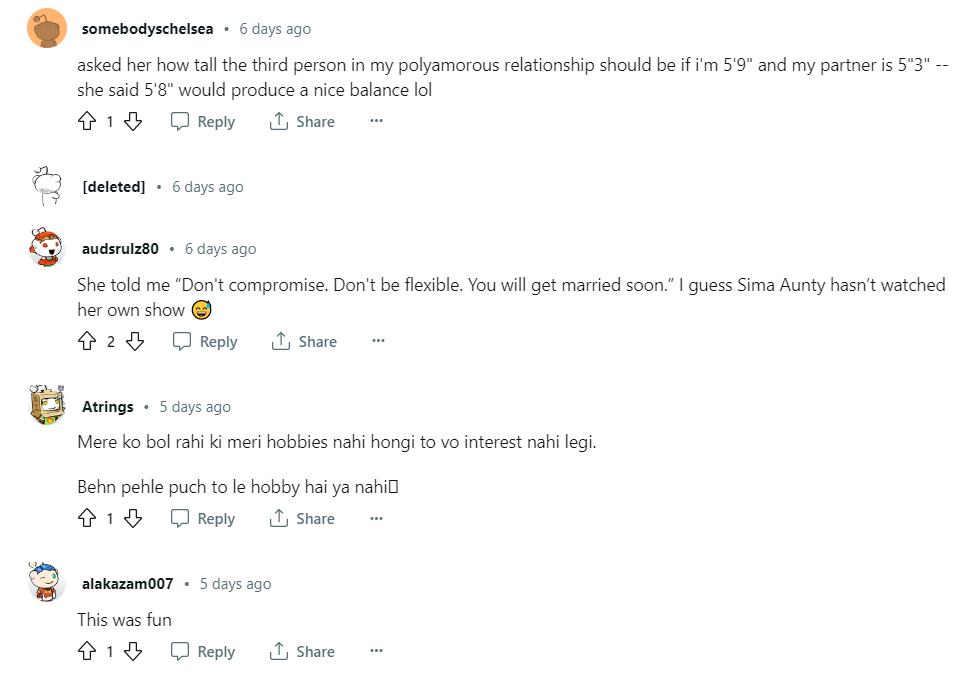 BRB, asking the Sima Taparia chatbot to find a match for me.
Also Read: From Process To Fees: Everything To Know About Sima The Matchmaker From Netflix's 'Indian Matchmaking'
Check Out – Sima Taparia Fees