It's Women's Day Week! And that means it is time we celebrate women for their umpteen contributions and achievements. But for corporate organizations, this week is the perfect time for them to bring out their performative feminism and reduce Women's Day to a face-palm capitalistic cringefest moment.
Leave it to corporates to turn any occasion into a marketing gimmick and sadly Women's Day is when the insensitivity reaches its zenith. It is the day for corporates to turn things pink or purple or any other pastel colour you can think of. Women's Day is the perfect time for corporates to 'pinkwash' the unequal treatment women face in order to paint a rosy picture for the innocent. Forget the fact that the organization, itself, contributes to the pay gap between the genders, March 8 is the day they will bury this issue even deeper.
And that makes us think about how corporates have specific urges on Women's Day that are laced with entitlement and a generous amount of insensitivity.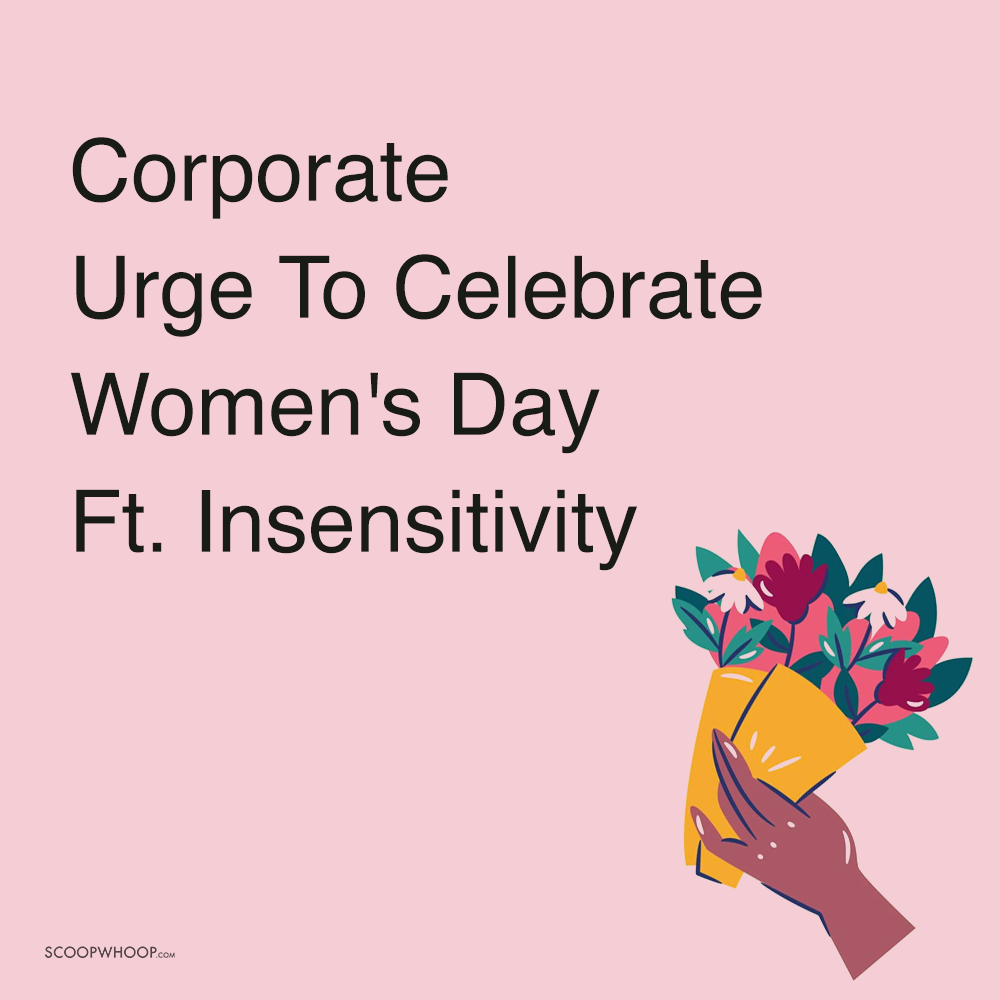 Here are some posters that sum up the corporate urges on Women's Day.
1. Not everyone loves pink, goodness.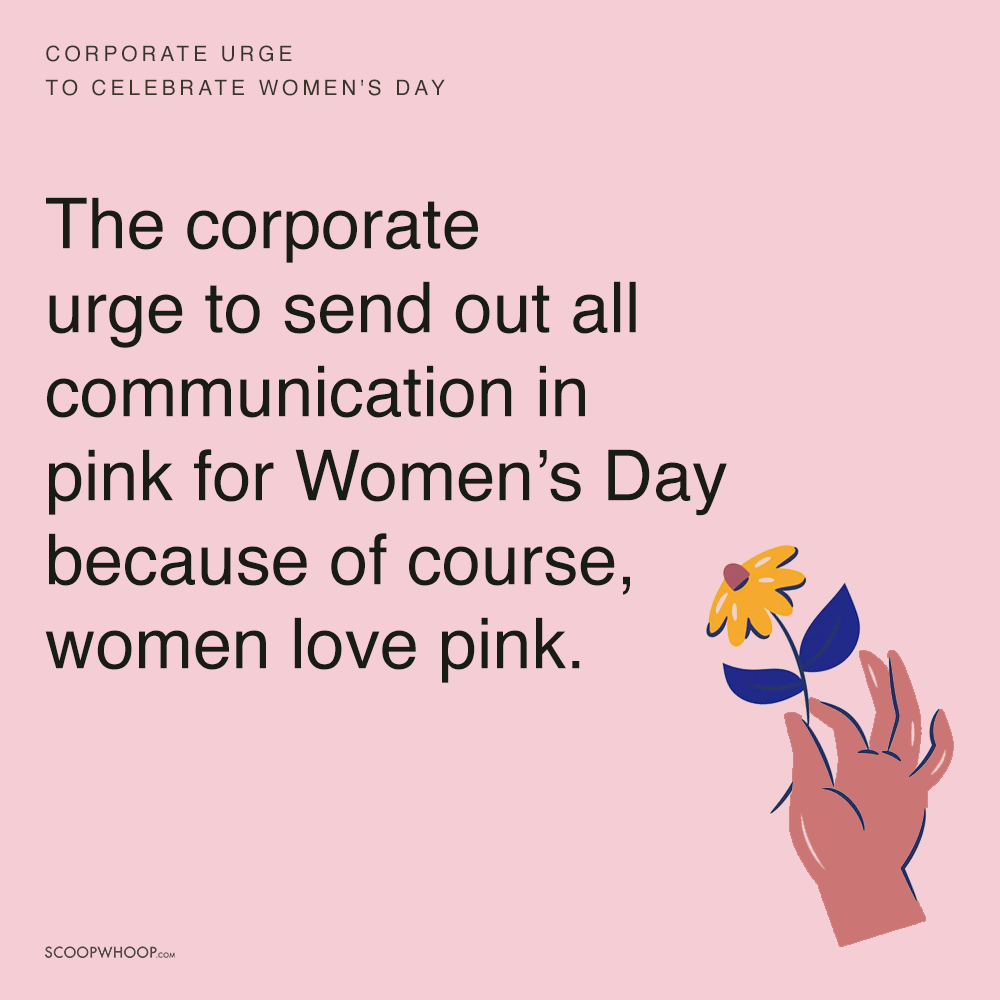 2. What do you mean men will decorate the office? Who's gonna work then?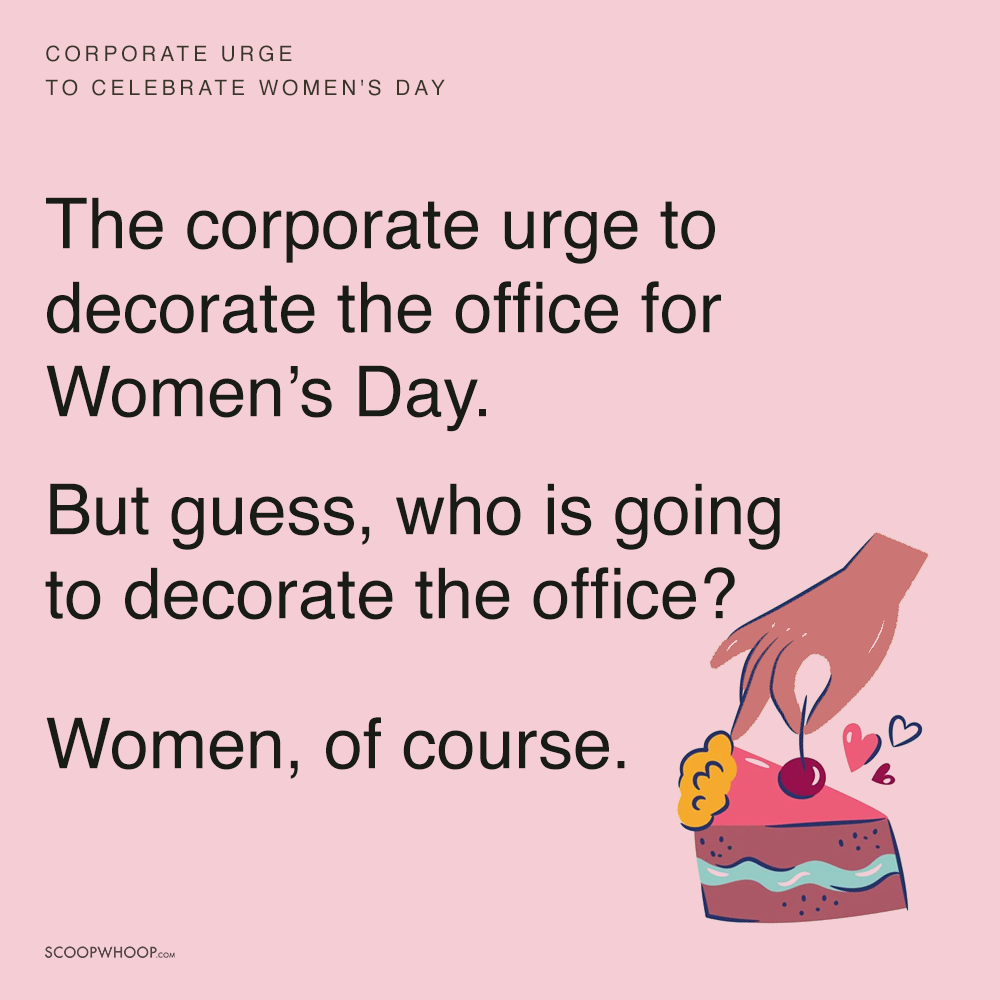 3. C'mon women love discount codes, don't they?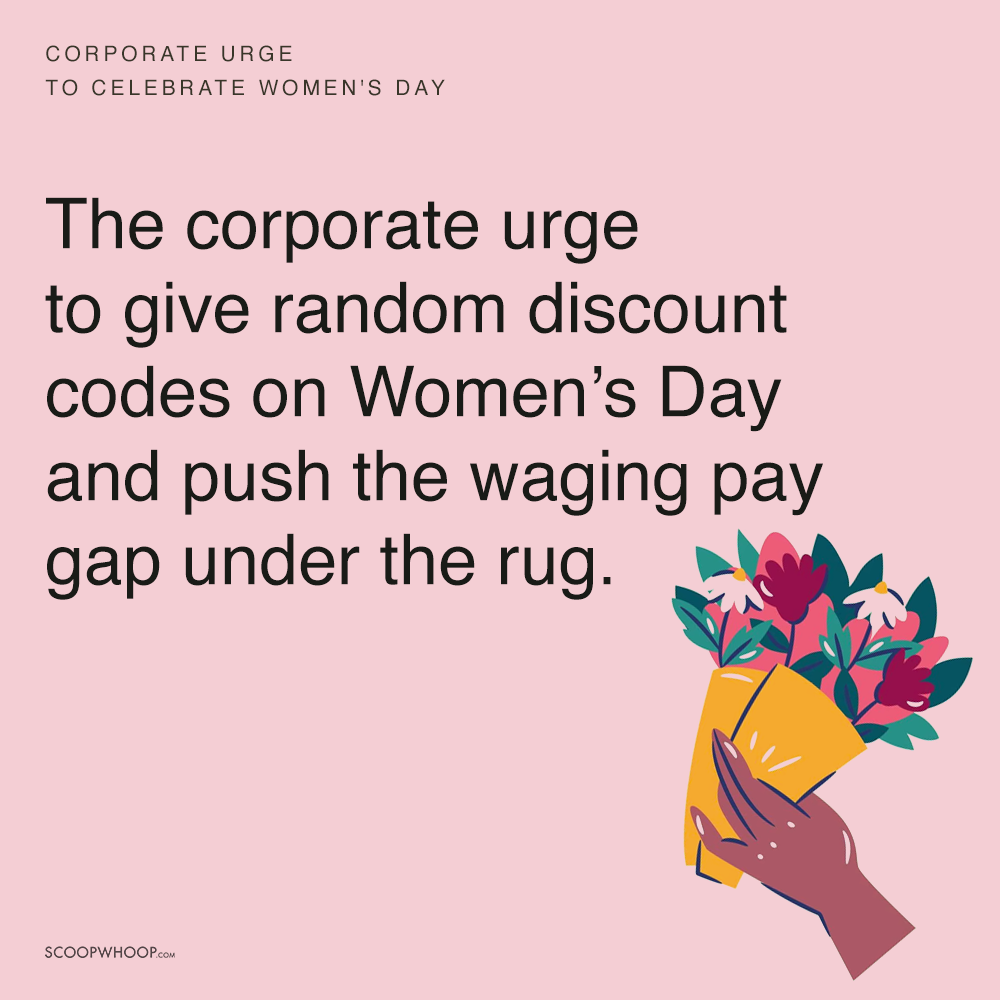 4. A token of appreciation.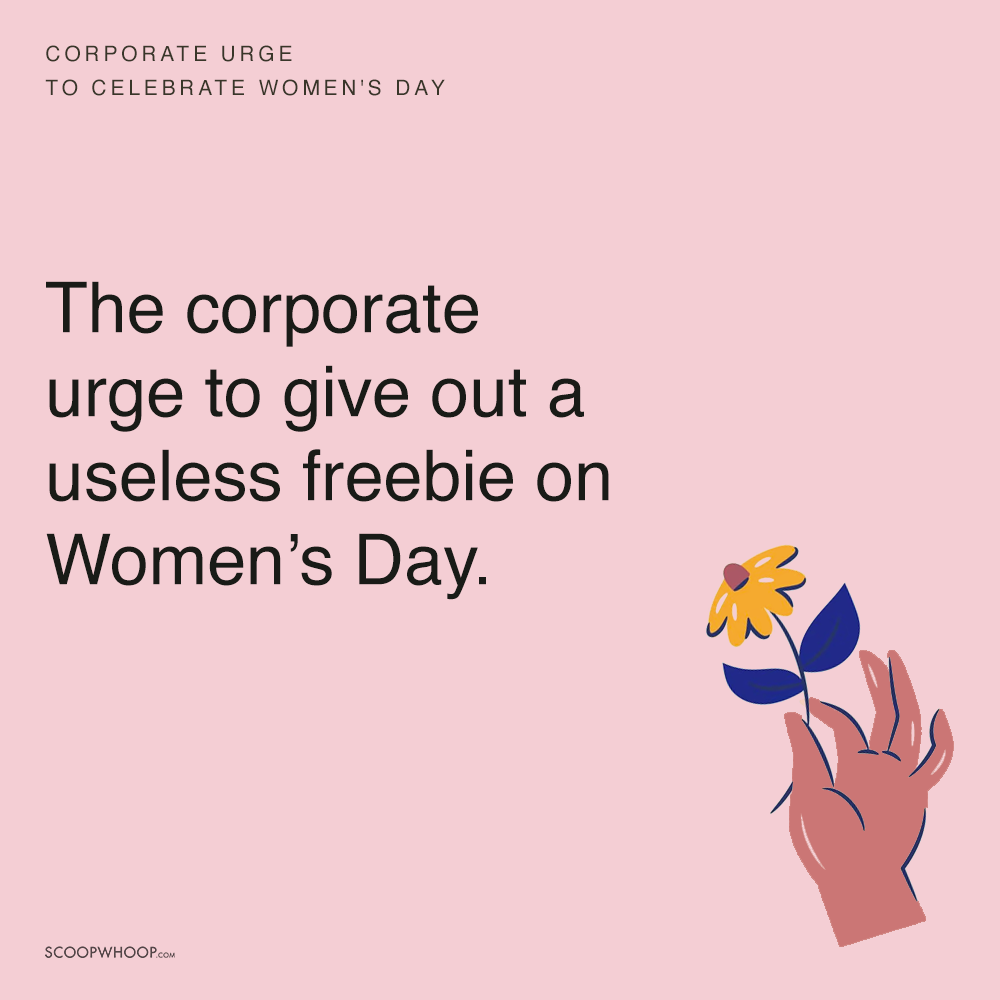 5. Look good for the 'Gram, guys!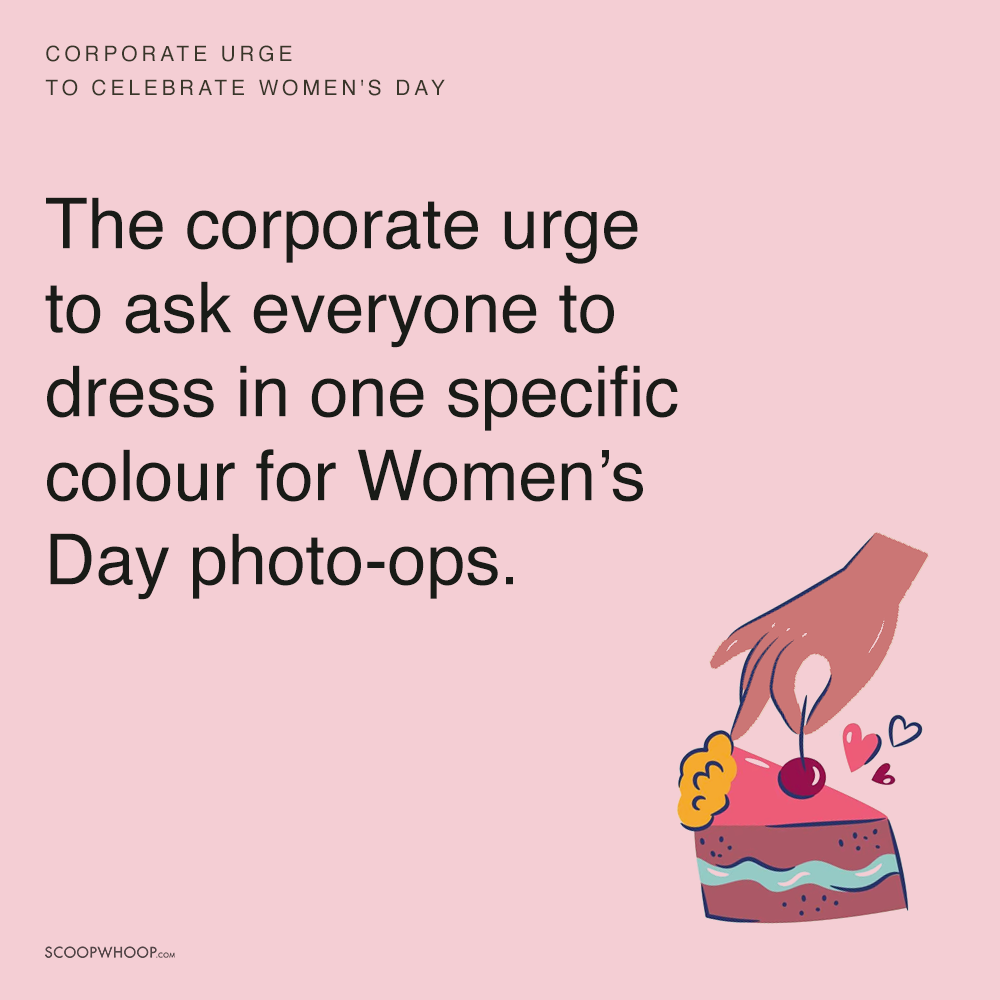 6. Everyone should keep their cameras on and add the background.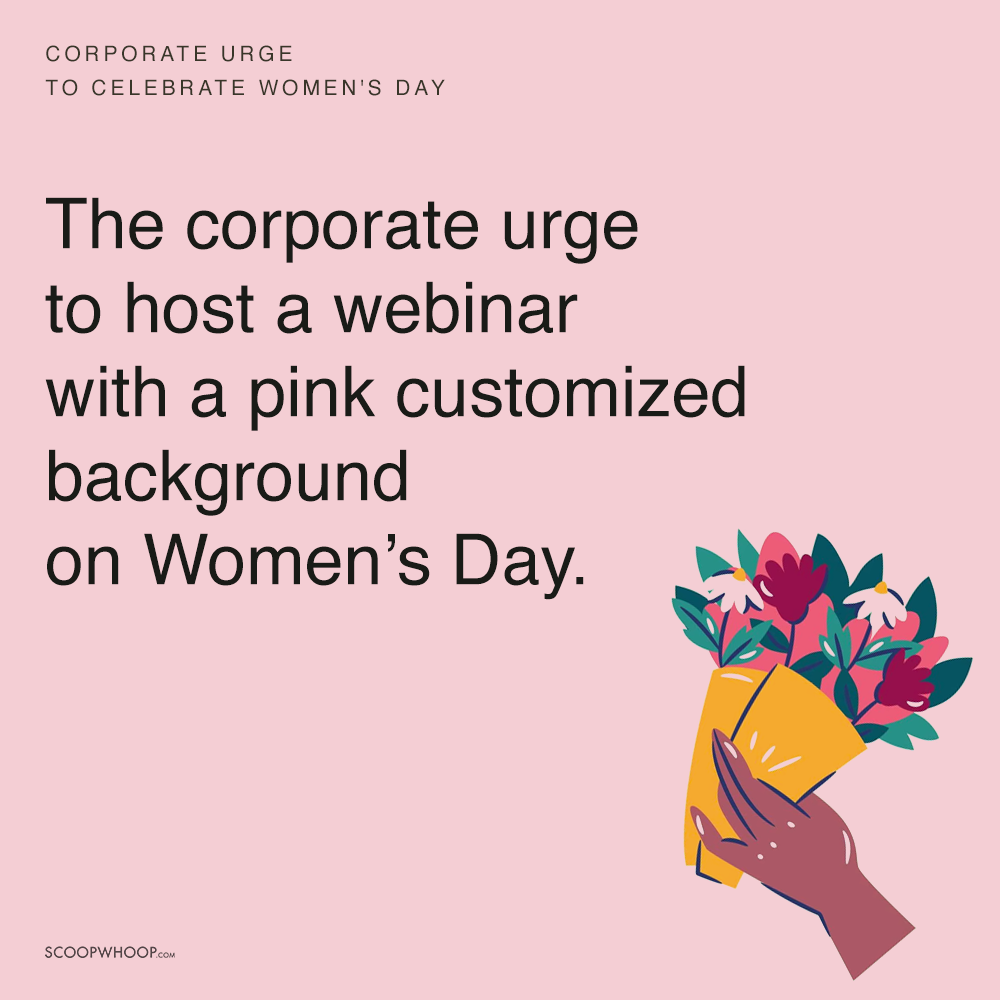 7. Hey, we let a woman speak na. Stop complaining.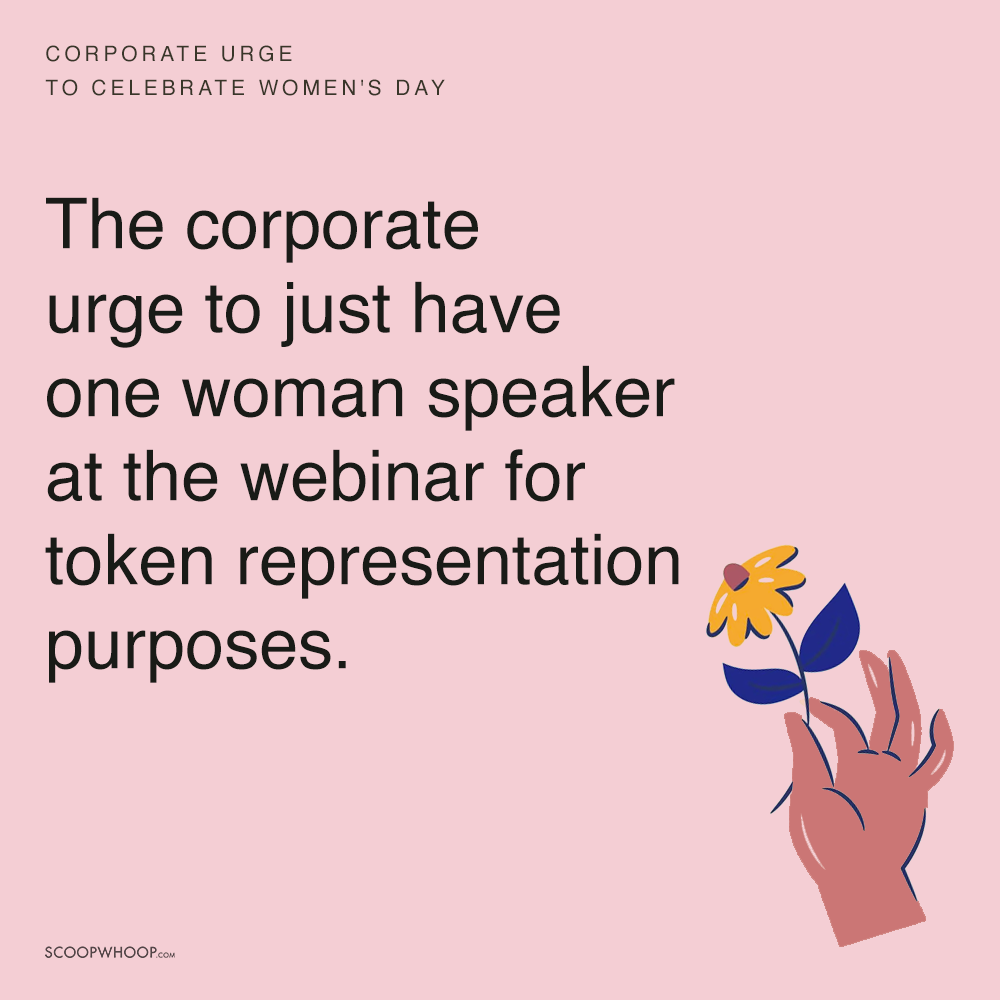 8. Insta ke liye kuchh bhi karega!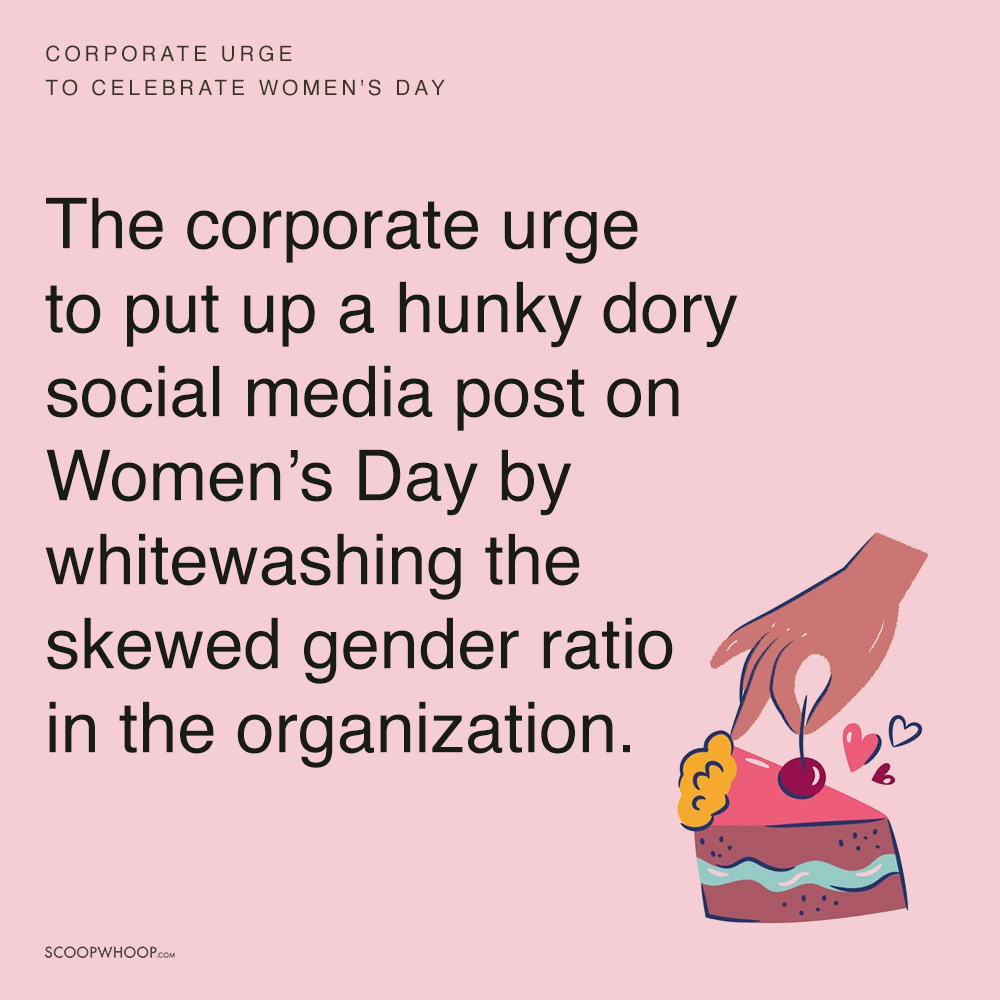 9. What did we tell you about performative feminism?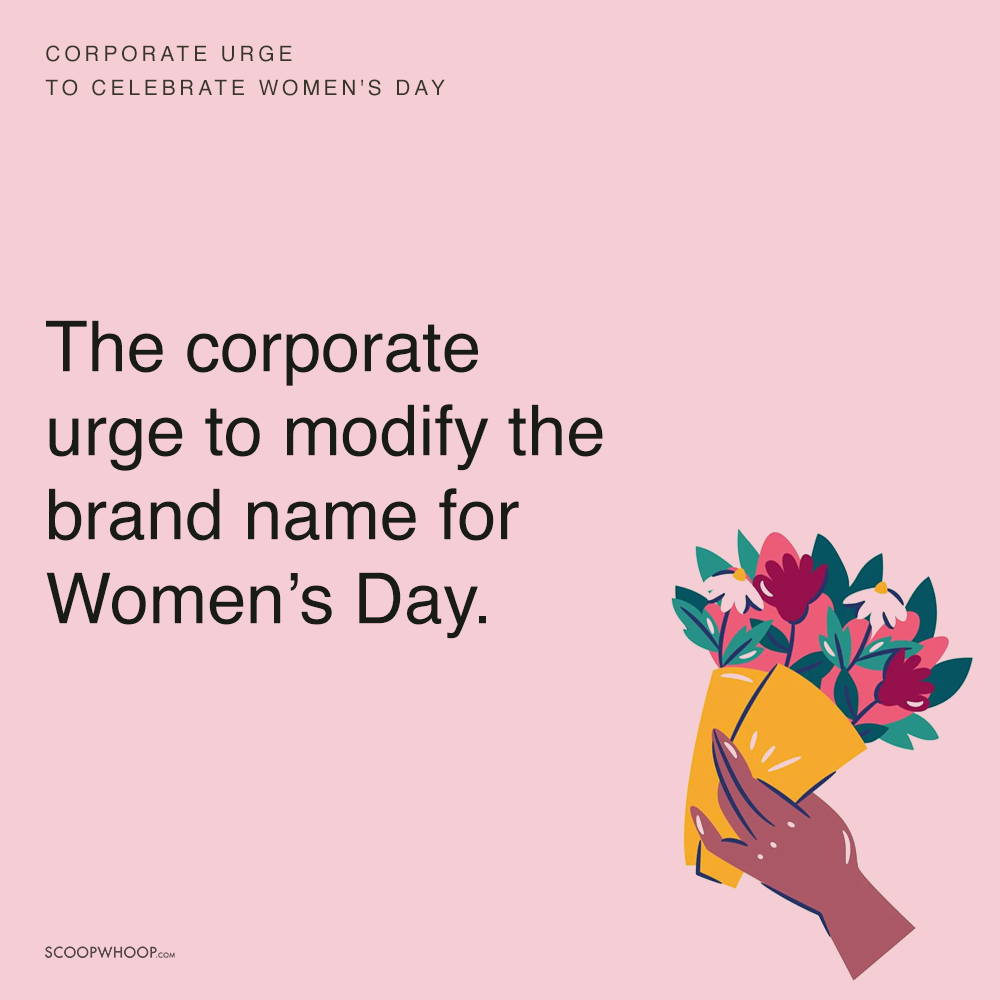 These posters are strictly from a corporate point of view because no one listens to what women actually want.
Illustrations: Shanu Ketholia