After Beef ban In Maharashtra and Alcohol ban in Kerala, it is time for entire India to face yet another ban. And this one's a biggie. Looks like the Indian Internet Service Providers have decided to force the Indian porn lovers to go on a sudden porn-vrat by slyly banning access to porn sites.
Going forward with their motto, 'Ban toh ban-ta hai', it is suspected that the Indian Govt. has a role to play in porn sites getting blocked. These were some of the reactions on Twitter.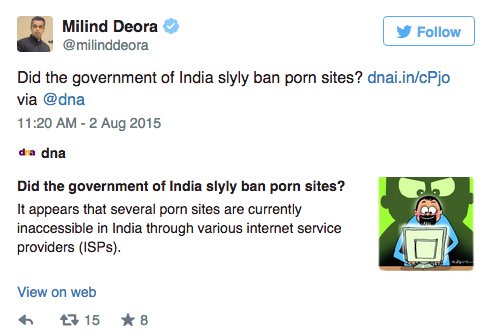 Here's a super funny video by Silly Stuffs that shows how Indians are struggling in these cold, hard times.
Naw.