There are more than 7 billion people on this planet and yet, most of them are single. Yes, I know. Life sucks. So the only thing we can do about it is laugh about it. 
Which is why we came up with these savage insults that'll help you give all those singles around you burns that no amount of Burnol in this world will be able to cure.
Take a look.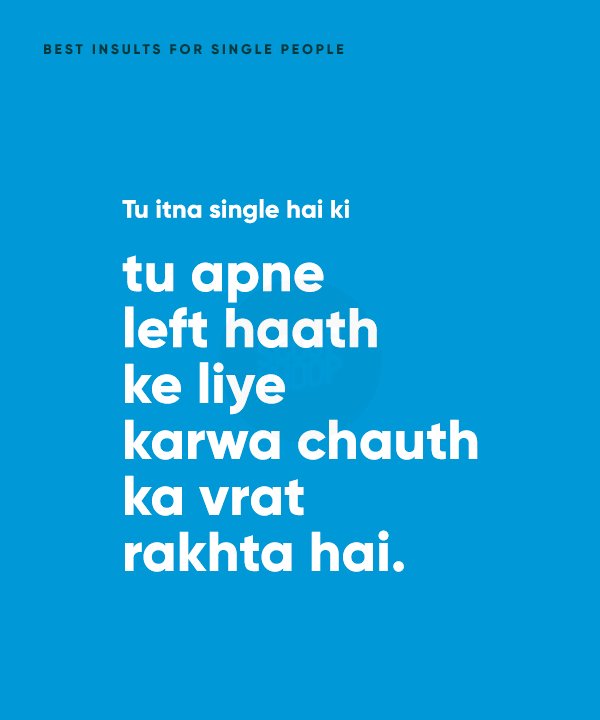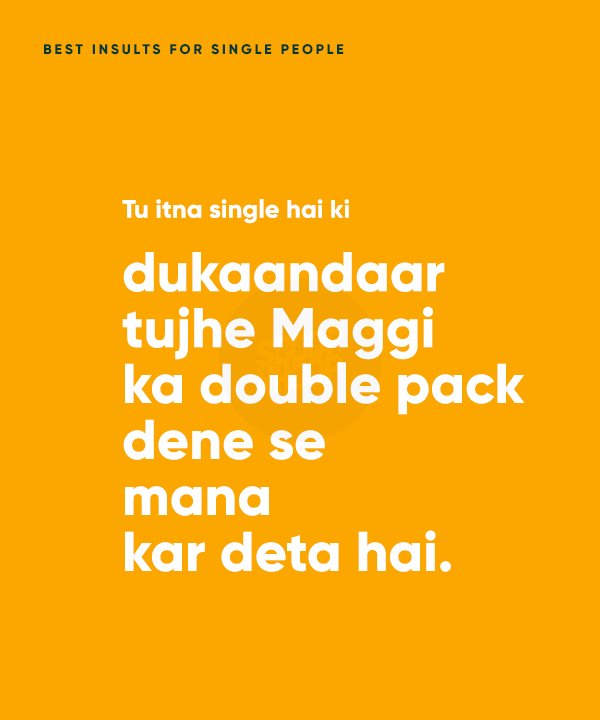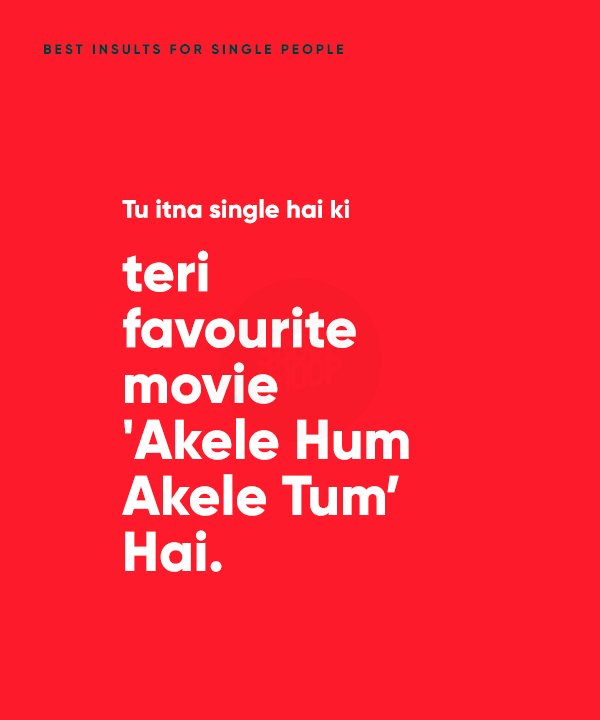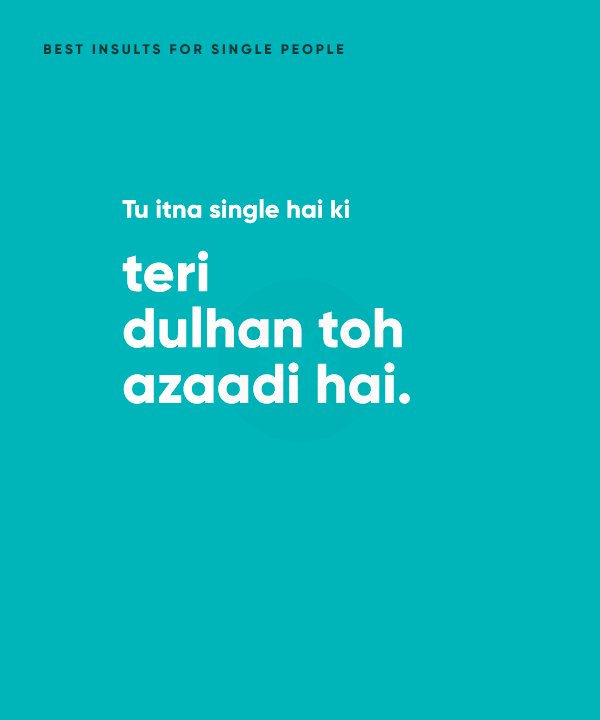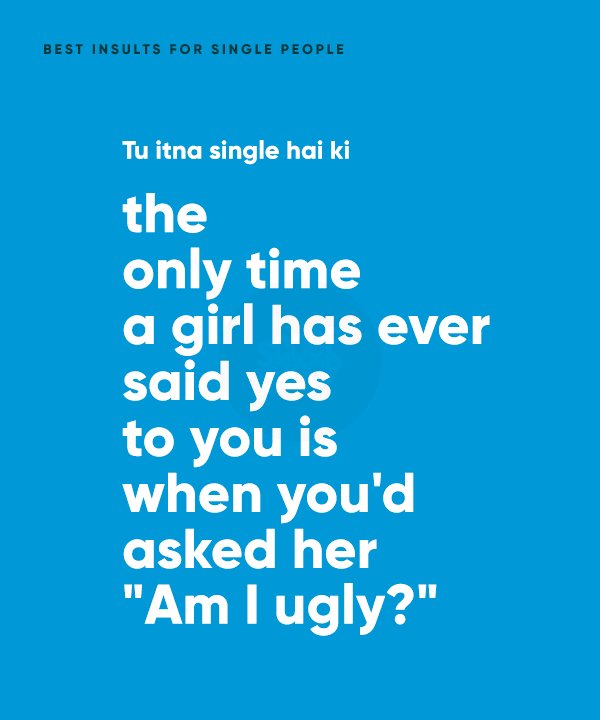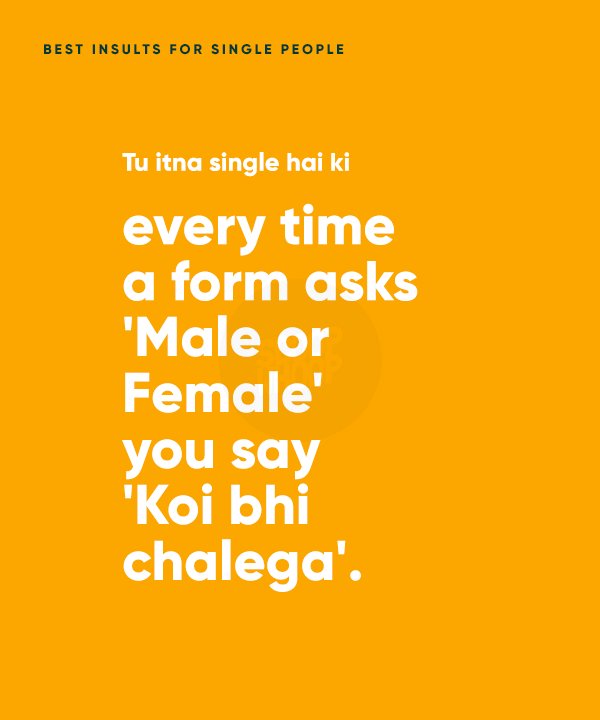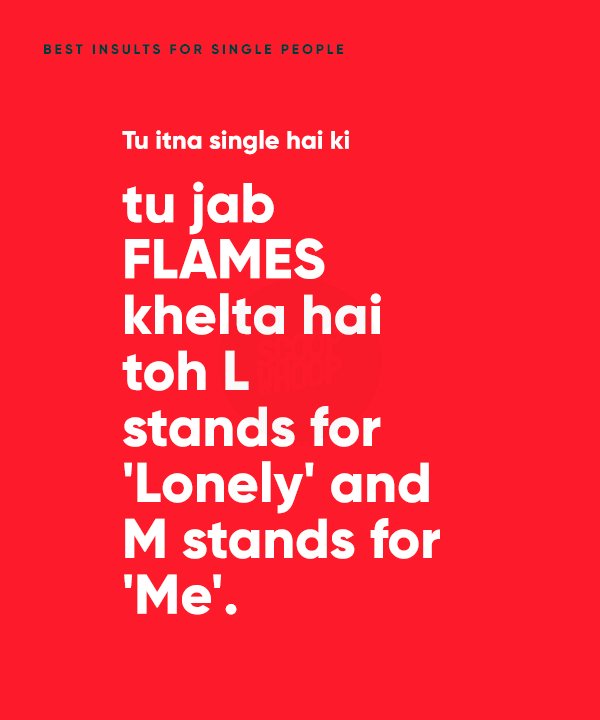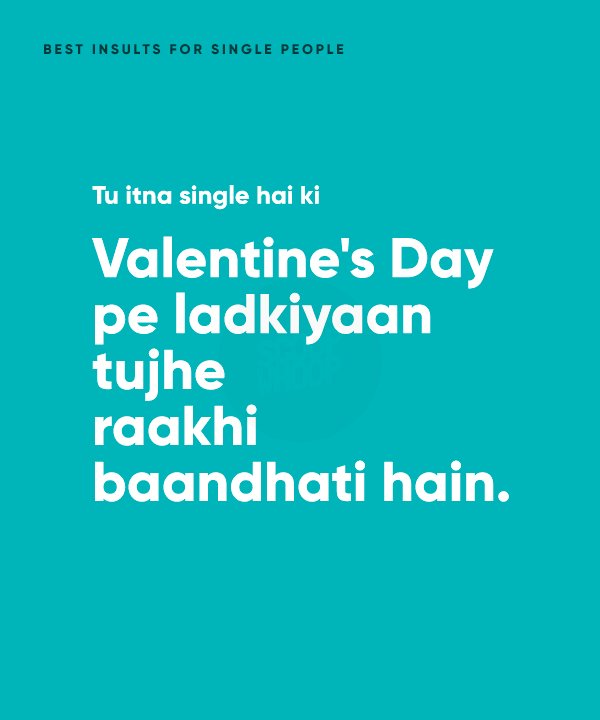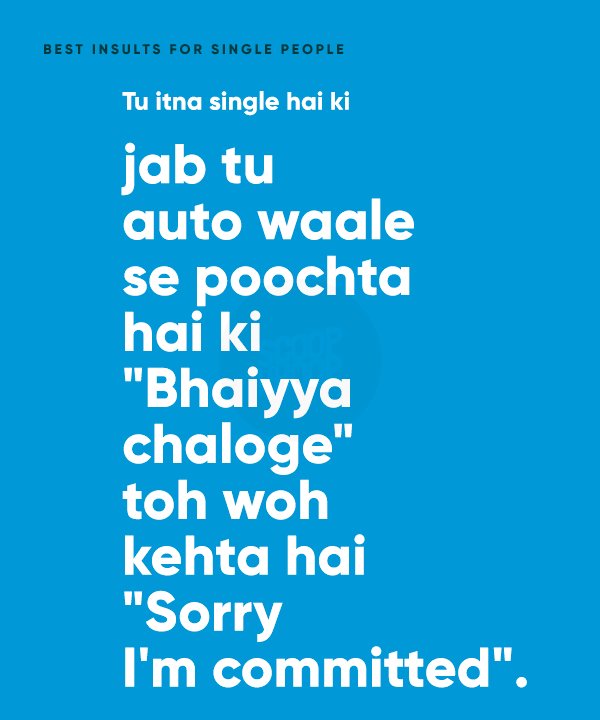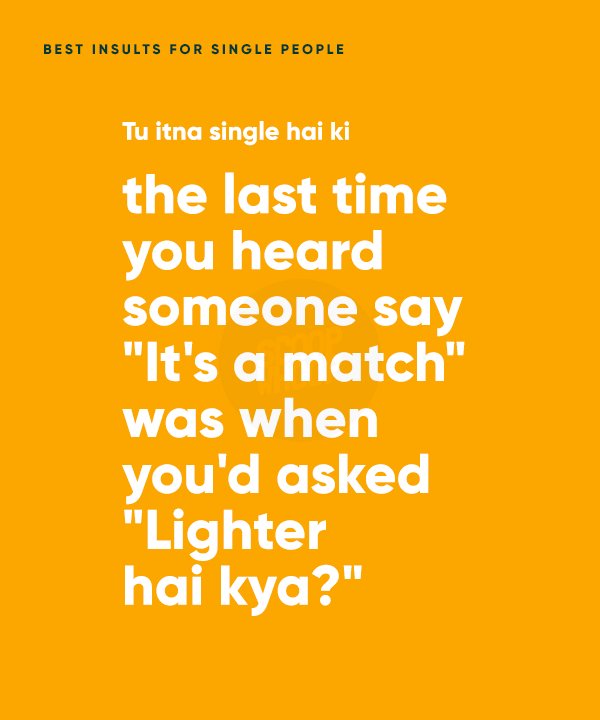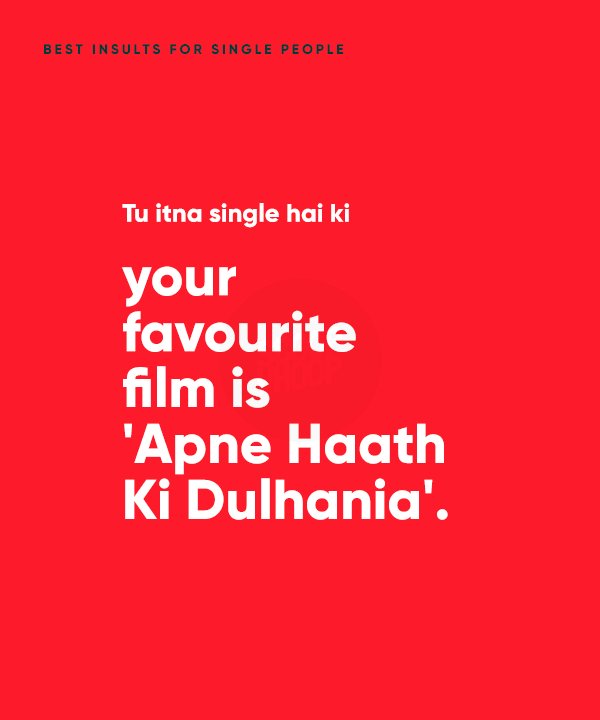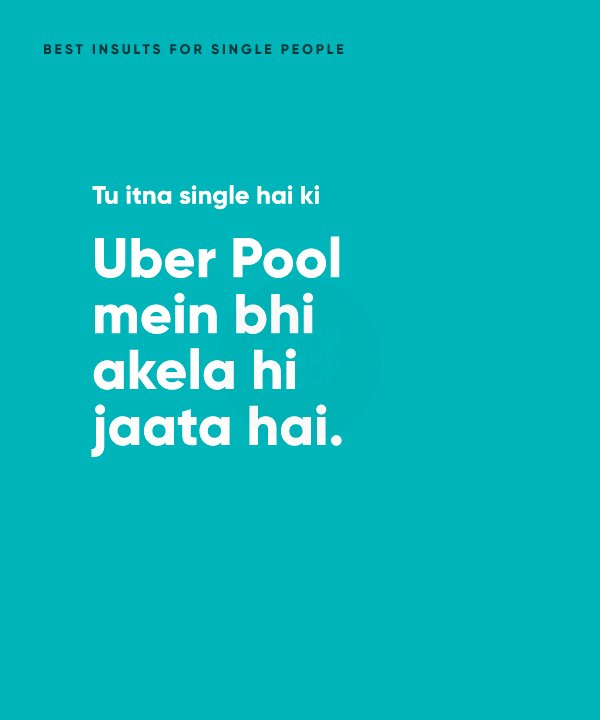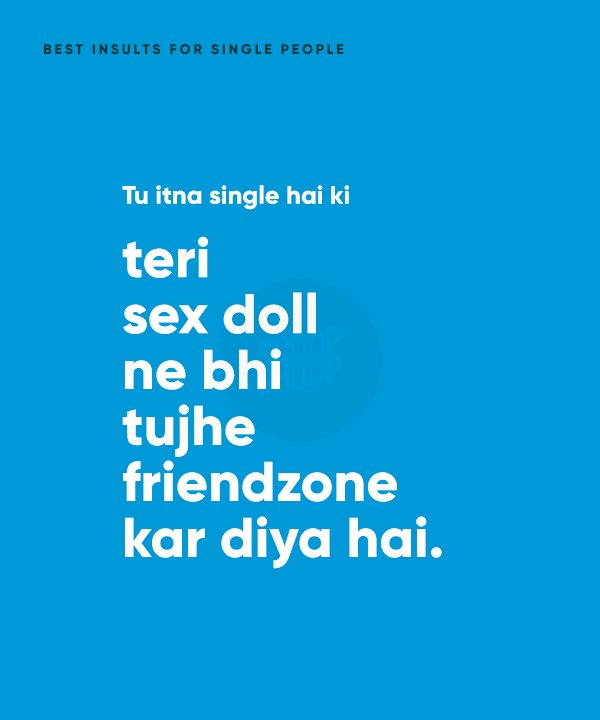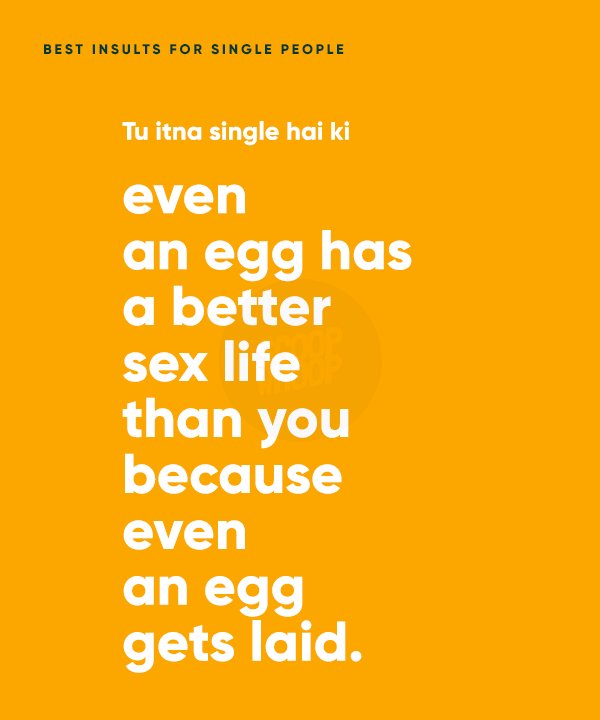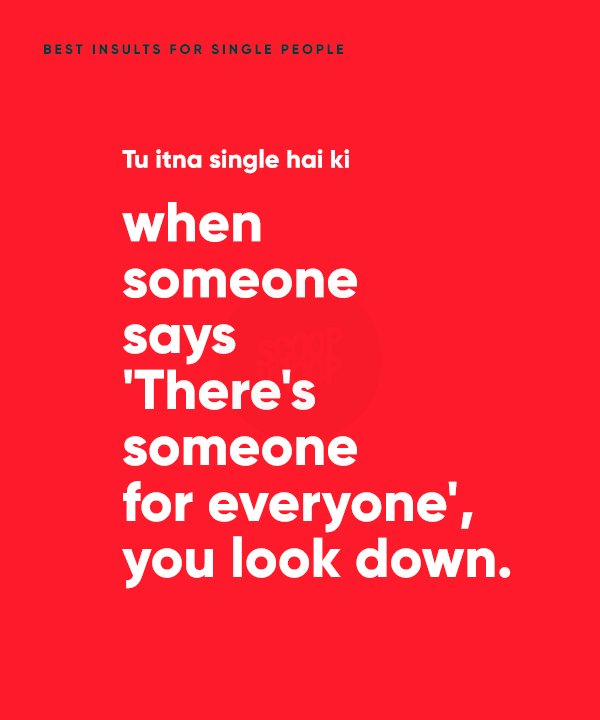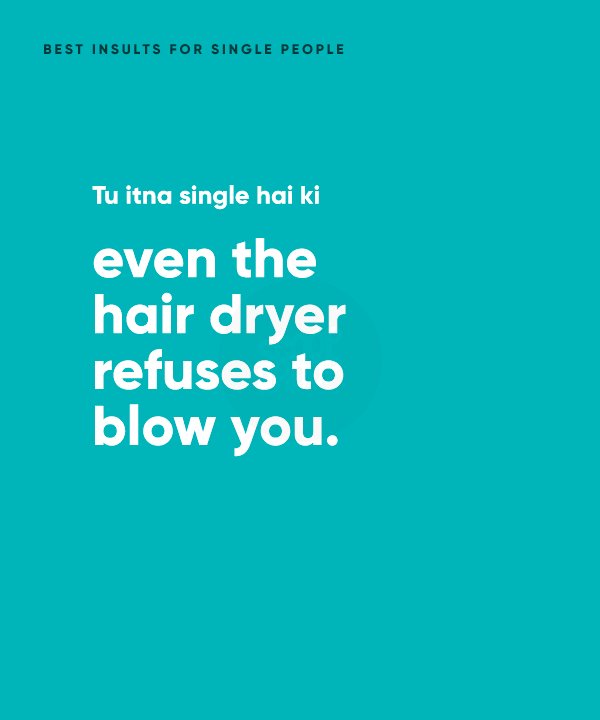 For more such amazing insults, check out this video right here.