Writing a leave application for personal commitments or vacations is quite common. We all do it. Now, people are even applying for leaves to chill and enjoy their favourite shows. Remember how a journalist sent his leave application "to just sit at home and watch Pitchers – Season 2?"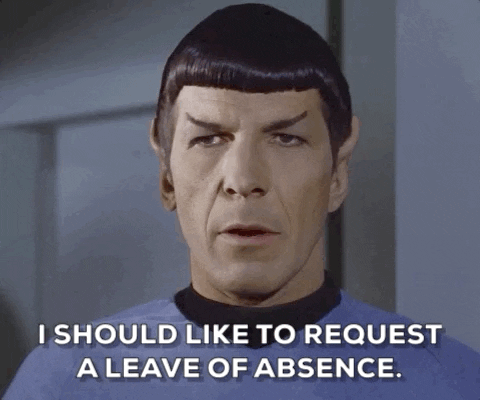 Recently, a cop from Uttar Pradesh got brutally honest while applying a 10-day leave application for the occasion of Holi. His reason of taking this long break will leave you in splits. The letter is grabbing headlines on the Internet.
According to the viral leave application shared by Times of India, Ashok Kumar, the inspector from Fatehgarh town in Farrukhabad district, addressed the SP of the area while requesting for leaves. Apparently, Kumar's wife was angry at him as she didn't visit to her maternal home for 22 years on Holi. He further wrote that his wife wants to take him along with her this time.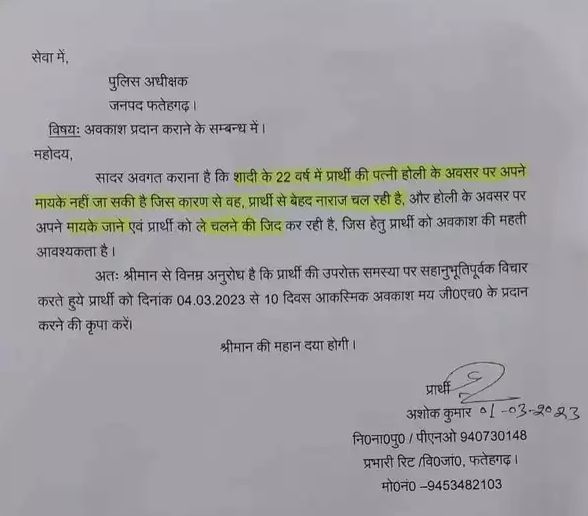 The letter, which is originally written in Hindi, is roughly translated as, "It is to inform you at in 22 years of marriage, my wife was unable to go to her maternal home on Holi. This is why, she is very angry and insists on going there with me on the occasion. But without any leaves, I won't be able to go. Considering the problem and my situation, kindly provide 10 days of casual leave."
The report further suggested that the Kumar was granted leaves for five days from March 4.
Police officials hardly get to celebrate the festival with their loved ones. We are glad that his leave application got approved.