I have a problem. When someone is being serious, I tend to think of every funny thing that has ever happened in my life and then I can't stop giggling like a maniac.
Turns out, Kohli also has a similar issue. While attending a press meet with Ravi Shastri, he couldn't stop smirking, as the head coach talked about 'tracer bullets', 'lead' and 'jolly well making a bloody difference'.
Guess the seemingly invincible captain has some weaknesses, after all.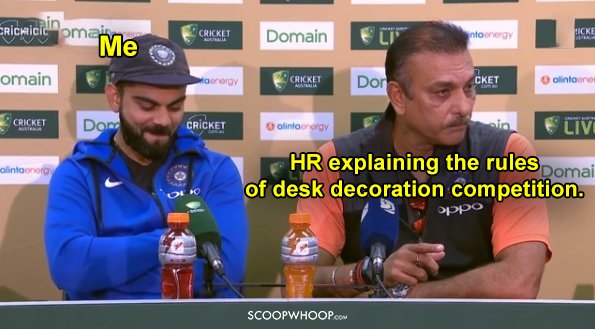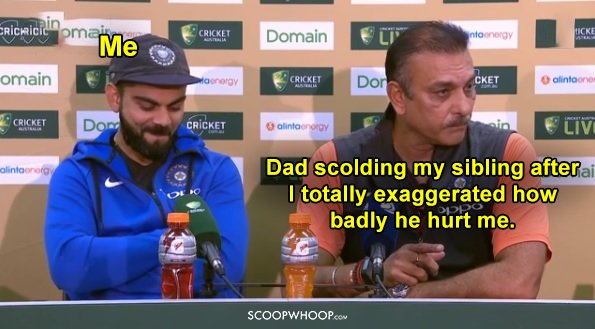 Reddit quickly noticed this and the reactions are 'jolly well' good, even though no one really understood what he was trying to say!








Got(i) ya, Kohli!