Back to back series have made Indian captain Virat Kohli's schedule busier than ever.
So much so that he doesn't leave any chance to rest, even if it's between an ongoing match.
As Delhi smog interrupted the third Test between India and Sri Lanka, captain Kohli found some time for himself to rest.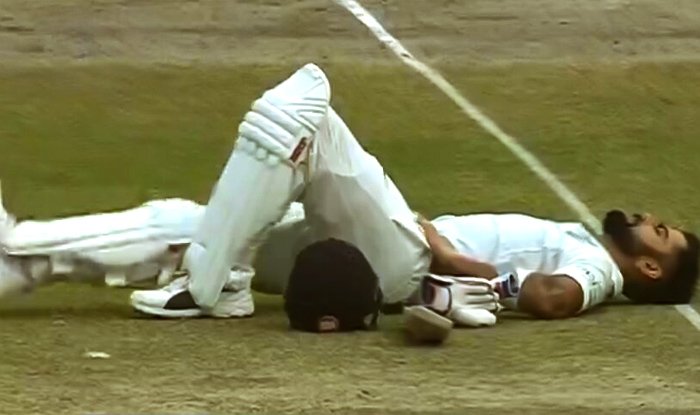 And as anybody would expect, this instantly became meme fodder for Twitter.
Pun on point. 
So this is also Anushka's fault? Come On!
Well, yes, he can. 
Baahubali reference. Because, why not?
New tagline for Delhi tourism.
Never ask me this question.
From Dhoni's on-field sleeping stint to this, Indian players sure know how to manage their time.