Everyone is well-aware of the insane fan following that Virender Sehwag enjoys on Twitter. And, if you still unsure about his Twitter stardom, the fact that #HappyBirthdayViru started trending on Twitter today, even before 12AM should clear any lingering doubts.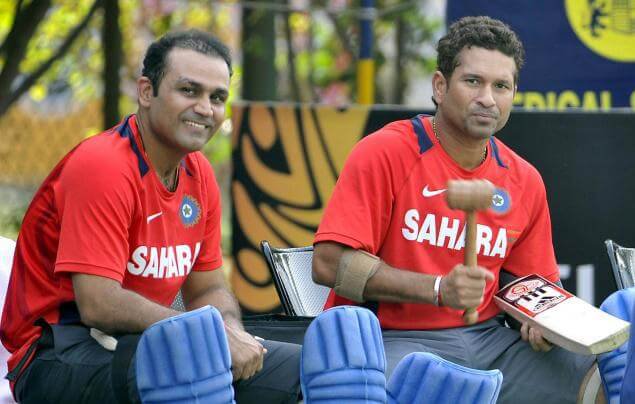 Understanding the craze of his fans, Viru did an #AskSehwag session so that they could directly interview the cricketing legend turned Twitter comedian.

Let's look at some of the best replies of the session.
The time when Viru told all married men about the secret of living a peaceful life.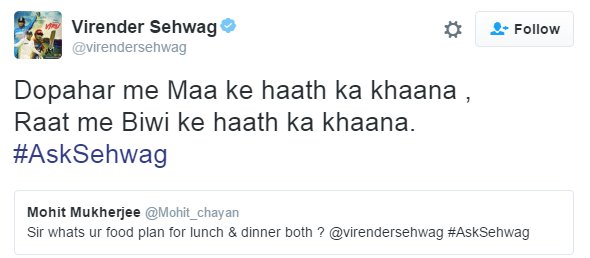 Yes, we guessed it by the way you wished 'Jumbo' on his birthday.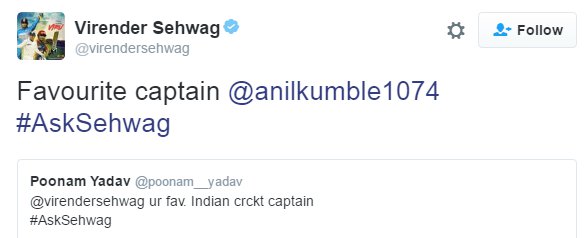 Okay, this is just pure, unadulterated, thug life.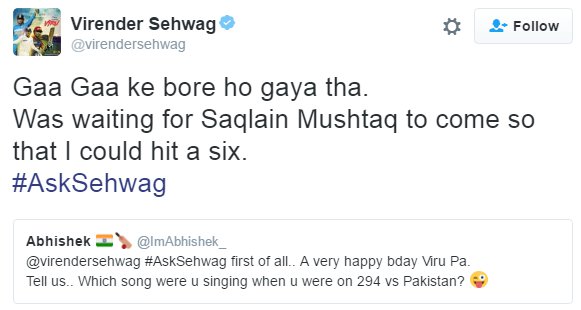 The god of Hindi commentary approves.

It turned out to be the toughest decision for opponent bowlers too.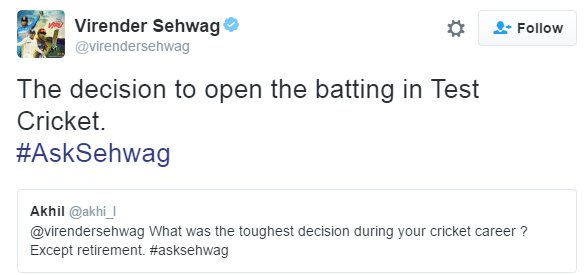 But, we all know he treats every ground equally. #AllGroundsAreEqual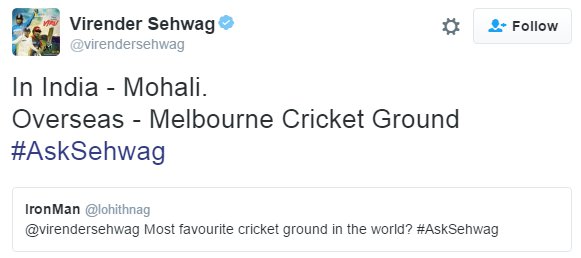 This man is savage AF.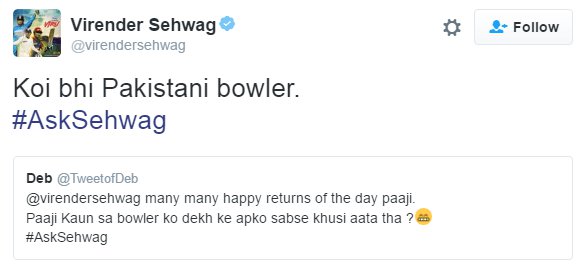 Of course, it's Virat.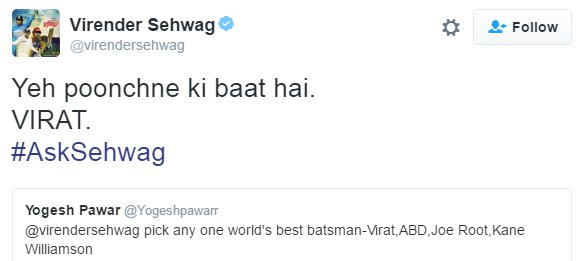 Maybe it's time Shikhar Dhawan took a few singing lessons.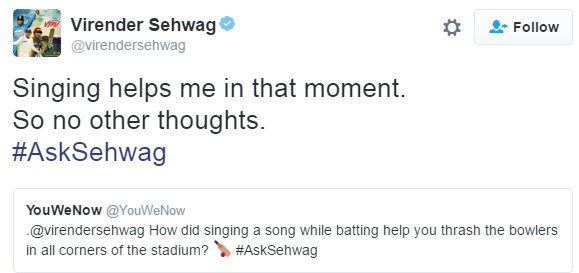 Okay, he was asking for it.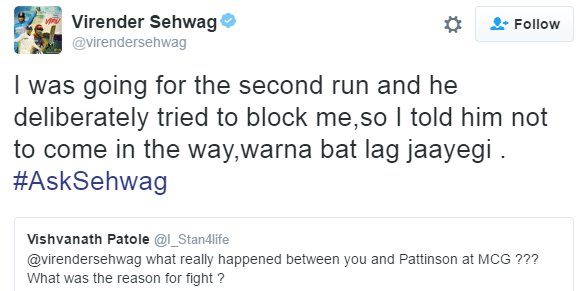 Enough said.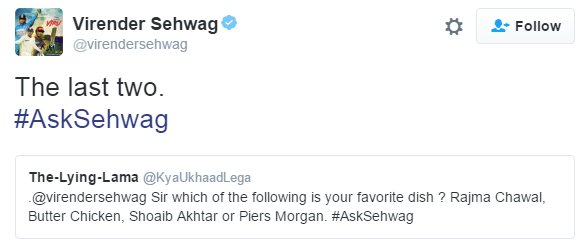 Just like his batting, this was an entertaining session too. Stay awesome Viru.