Some people are fans of salty food, and some of sweet. Then there are those who are obsessed with cheese.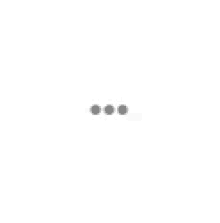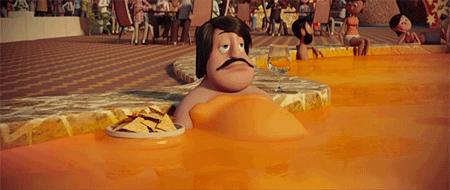 I have reached that point in my life where I can't imagine a day that doesn't involve cheese in any way. I know that I'm not the only one out there. 
1. While cooking, you always add more cheese than necessary.
For you, there's nothing like too much cheese, more and more cheese will just make the food taste better. So if a recipe calls for half cup of shredded cheese, doubling that amount is your normal.
2. Your choice of eating out depends on the number of cheesy options the restaurant offers.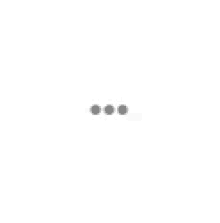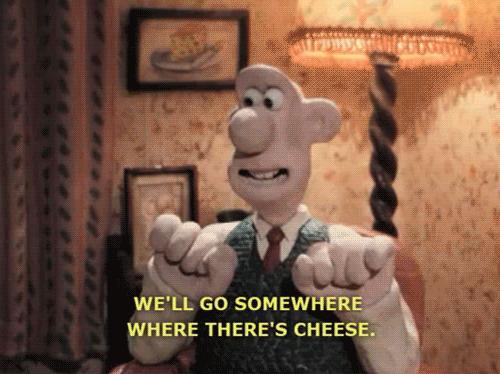 Asian, Mexican, or Italian, you want cheese in everything. 
I mean like there's nothing better than dipping your chips in Jalapeno cheese dip, ordering cheese loaded quesadillas, and then asking for more molten cheese on the fries too.
3. Anything on the menu that involves cheese automatically becomes your choice.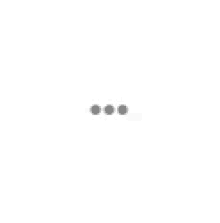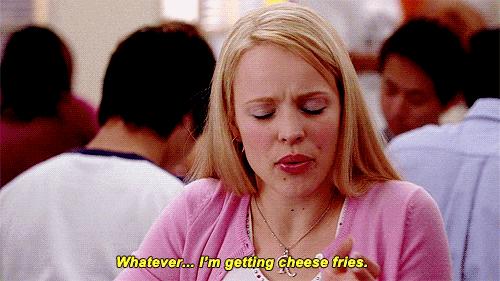 When you look at the menu, your eyes start searching for options with cheese and they stop right there because you are not ready to take anything that doesn't involve cheese.
4. That doesn't mean that you don't eat desserts. You do. But the only difference is you order a CHEESECAKE.
5. Your refrigerator will never run out of cheese.
No matter what the season is, it is mandatory for you to keep cheese slices, mozzarella cheese, cheese spread, cheese cubes, and oh everything cheese in your refrigerator. 
Because you don't know when you will need one.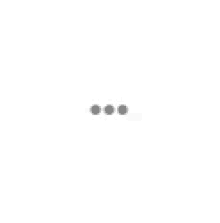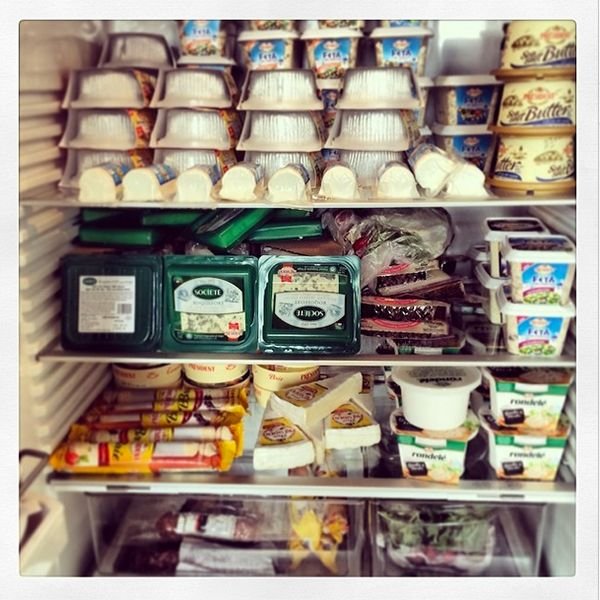 6. You can stand for hours staring at cheese in the grocery shop because it's almost impossible for you to pick one and you need ALL OF IT!
7. You start judging people on whether or not they eat cheese.
8. Cheese is your cure to everything - from hangovers to heartbreaks.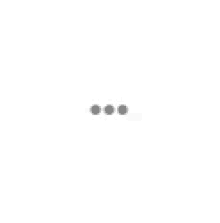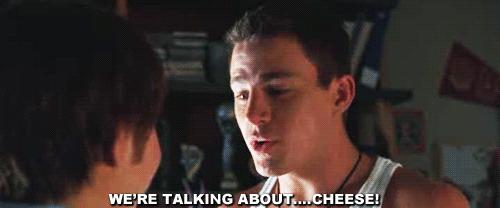 9. Cheese burst, extra cheese, stuffed cheese, you want all of these to be a part of your pizza. 
So for you pizza is not pizza unless it is oozing with cheese.
10. Cheese can be a meal in itself for you. You can just munch on that cheese cube, or slice or finish all of cheese fondue.
11. And meeting another person who loves cheese as much as you is the the best feeling ever.
Because you share a bond. Bond of cheese.
Say cheese!
12. This post has made you crave for something cheesy now. Am I right?
I am going mad over these cheese cravings. What about you?