Unique and daring (in a bad way) are the words that sum up this thief's modus operandi perfectly. He's the man on whom Abhay Deol starrer Oye Lucky! Lucky Oye! (2008) was based on. Actor Abhay Deol played the role of Devender Singh who is notoriously known as Superchor Bunty or Bunty Chor. He has been in and out of jail for over 700 burglaries across the country in 30 years. This time, it took the Delhi Police, a chase of almost 500 kilometres, to finally nab him down in Uttar Pradesh.
Here is how it went.
Devender Singh, 53-year-old, was caught in Uttar Pradesh in connection with two recently executed thefts in Delhi. The Delhi police sprung to action when a GK-II resident registered a complaint regarding the theft of "three expensive mobile phones, purse, two laptops, branded shoes, wrist watch and Baleno car on the intervening night of April 12-13." Interestingly, another theft was reported on the same day from GK-II.
The police looked at the CCTV footage and saw that, in both incidents, the suspect was wearing a cap. They followed the route of the stolen car and found that it was going towards Noida via Alaknanda in CR Park. The number plate of the car matched.
But where Bunty missed an opportunity for a sequel to Oye Lucky! Lucky Oye! was when he switched on one of the stolen mobile phones. The Deputy Commissioner of Police (South) said that he found one of the mobile phones was switched on near Agra. They moved towards the location which was 150km away from them. What the police also did next was that they started tracing the FASTag of the phone, which was on.
The climax of the chase.
In what can be termed a cat-and-mouse chase, the police spotted the car near Etawah. The car was heading towards the Nepal border from Uttar Pradesh. They finally managed to stop the car at Kanpur Dehat, but Bunty being Bunty tried to wriggle out. Like he usually does from tight spots. However, the cops broke the window of the car and caught him once again. The police found "three mobile phones, two laptops, five LED TVs with set-top boxes, iron, printer and other ID Cards and the purse of the complainants."
Devinder Singh – a man of irony.
What's ironic is how the Delhi Police caught Bunty in 2007 and sentenced him to a 10-year jail sentence. After his release, he started working as a security consultant – helping people protect their homes from burglars like him. He also participated in Bigg Boss in 2010 but was evicted after he misbehaved with Salman Khan.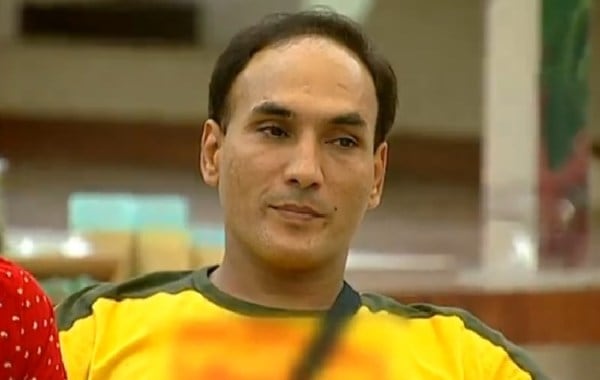 In Delhi alone, Bunty has 250 cases of theft registered against him.
Not so lucky after all, eh?
You May Also Like: House Of Secrets & 50 Other True Crime Documentaries You Can Watch On Netflix