Haven't we all wished for an examination where the invigilator was absent and we could cheat merrily in an exam? We all have thought about this while we were in school. Now, a viral video shows students from a school in Bihar actually living this "dream".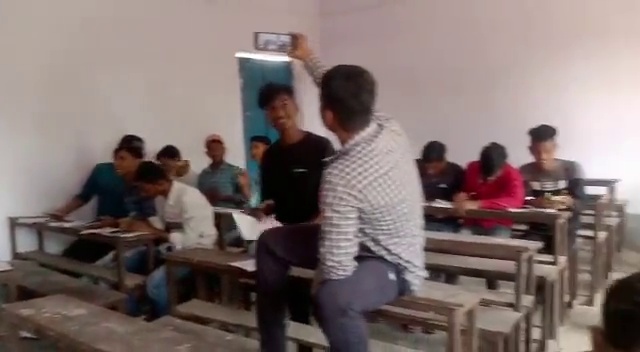 A viral video from Bihar shows a classroom full of students with no invigilator in sight. The students took the matter into their own hands and used the LCD TV in the classroom to play Bhojpuri songs. The song was, obviously, by Bihar's beloved artist – Pawan Singh. While some students used their mobile phones to cheat, others used them to make videos from all angles possible. Some even took it a step further and danced to Pawan Singh's tunes. All this while, the doors of the classroom were shut.
Take a look at the video here.
The video highlights the poor state of education in Bihar. According to a report by ETV Bharat, the video was of students who appeared for an exam at Higher Secondary School, located at Bowrisarai village under the Islampur block of the district. District Education Officer Keshav Prasad, said, "We have taken cognisance of the viral video. The education officer of Islampur block was given the responsibility to probe the incident."
Here's what people had to say about the video.
What an unbelievable sight.
Also Read: 8 'Only In Bihar' Incidents That Sound Completely Made Up