Desi weddings are full of drama, and most of it comes from the situation when two lovers fall apart due to family issues and one of them gets married to a third person. And this results in destroying three lives. While some people make compromises, a few of them indulge themselves in extreme actions, inviting many repercussions. Remember how Tanuja Trivedi danced at her husband's wedding in Tanu Weds Manu?
Speaking of which, a video of a desi bride asking to have two marriages is going viral on Twitter.
A Twitter user, @DeepikaBhardwaj, posted the clip in which the newlywed woman can be seen creating a scene inside a police station as a female cop holds her hand. The bride, who is wearing a red and golden saree, yells, "Do shaadi karenge, do shaadi karenge (I will get married twice)."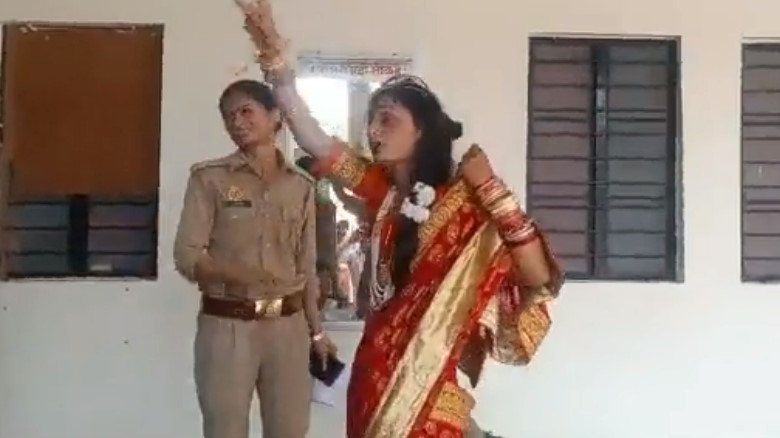 In an attempt to control the bride, the female police drag the woman, as she throws a mobile phone on the ground. According to the tweet, the visibly disturbed bride allegedly demanded marriage with her lover, soon after her wedding.
Watch the video here:
Here's how Twitterati are reacting to this video:
Many netizens shared their opinions on how she may have been married against her wishes. Some people called out the way police handled the bride, and a few of them spoke about her mental condition.
As mentioned by a Twitter user, it is difficult to judge this video and conclude what might have happened before this drama. However, the way the police dragged her seems equally disturbing.
What do you think of this clip?