India's ace rifle shooter Sanjeev Rajput has finally broken his silence on an allegation of rape against him and said he has been falsely implicated in a case which has shaken his world.
The 36-year-old Rajput, a medallist at World Cup, Asian Games and Commonwealth Games, had been accused of rape by a national-level fellow shooter who got an FIR lodged under section 376 and 328 of the Indian Penal Code (IPC).
"The last few months have been one of struggle, a very difficult time as you all are aware. There are no two ways about it," Rajput said after a training session at the Dr Karni Singh Shooting Range.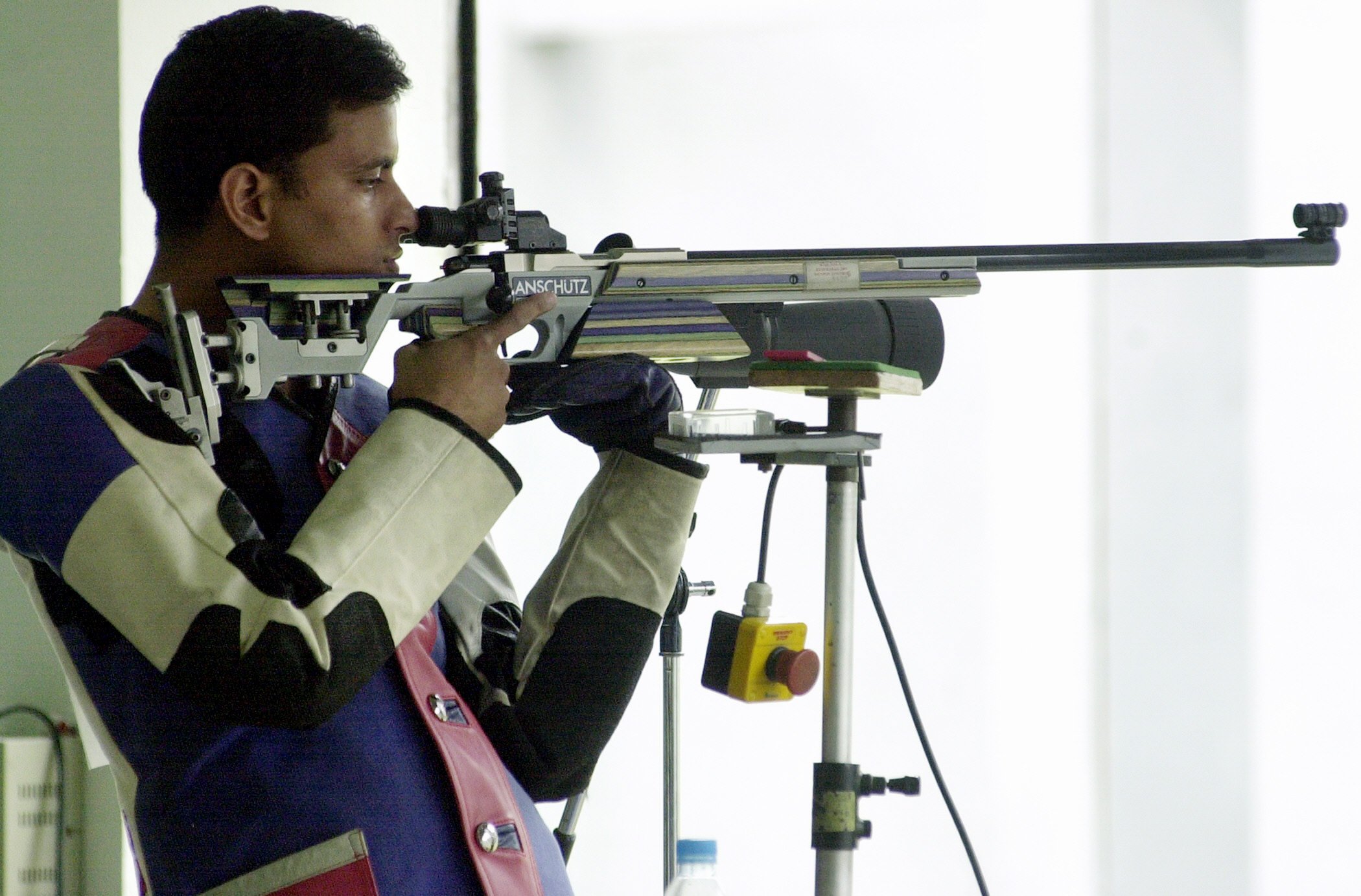 The rifleman is set to represent India in the season's first ISSF World Cup from February 22 to March 4, overcoming the difficult phase during which he went incommunicado.
Even as the word spread, Rajput kept quiet and when asked about it, he said, "I have full faith in the judiciary".
"Anybody going through something like this will be definitely disturbed, affected. But I take it as a challenge and motivation to do well in future.
"No matter how strong one is, such incidents are bound to leave one shaken. I was also shaken but I know I am right. I have full trust in the judiciary and truth will prevail. I am clear in my heart, my conscience is clear."
The woman shooter beat up the Olympian against whom she had filed a complaint of rape while he was participating in the shooting nationals in Pune last December.
"Right now I don't want to say anything which can harm my case, right now I am out on bail, which I got on the basis of my marriage. Whatever (proof) I had with me, I have showed them to the court and the court has given me a bail.. Things will get clearer when the trial starts.
"Everyone knows what kind of a person I am and my behaviour. I am not a 22-year-old, I am a 36-year-old, these are allegations which need to be proved in the court of law."
Sanjeev said India should utilise to the fullest this opportunity to host a world event of this magnitude.
Feature image source: AFP