"There is no love sincerer than the love of food."
– George Bernard Shaw
And if you happen to be in India, then you have an endless scope to satiate this love. That's because the variety of food that India has to offer is simply mind-boggling. From the spiciest and richest of dishes to the most humble preparations, every state has something different to offer. Here are 29 recipes from the 29 states of India that every mother would want you to try.
1. Misal Pav, Maharashtra
This Maharashtrian delight consists of sprouted moth beans cooked in some spicy gravy peppered with coriander, onions, tomatoes and some crunchy farsan. Team it with some pav (bread) toasted with butter and you might end up saying Jai Maharashtra!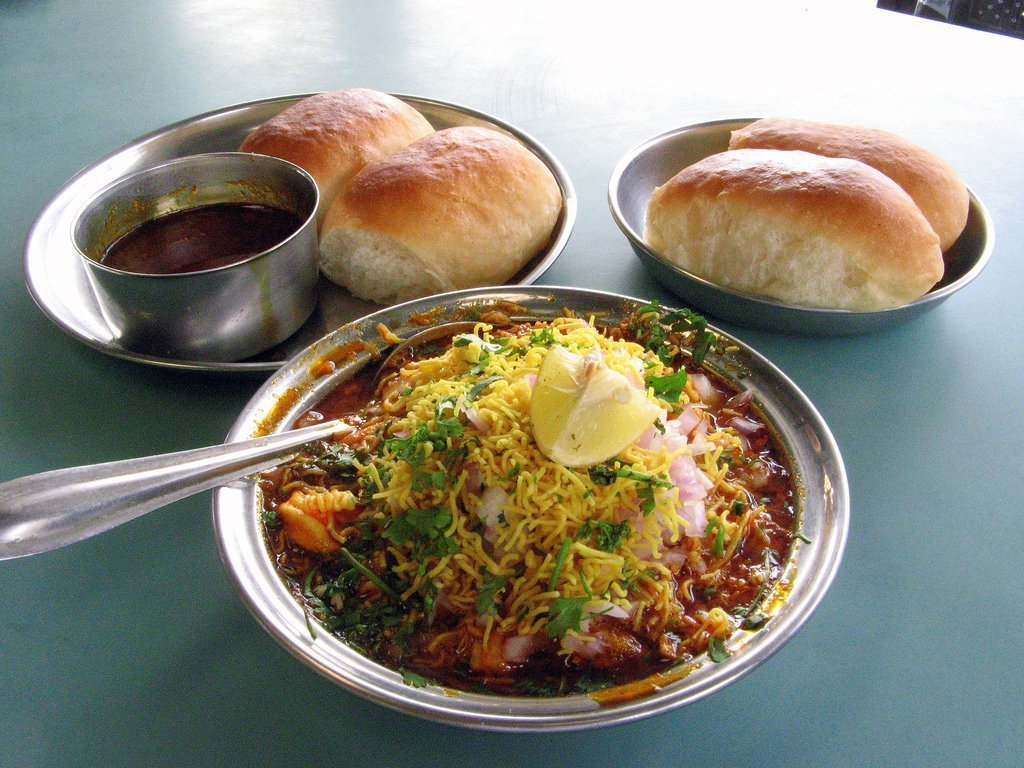 2. Chicken 65, Tamil Nadu
The name has a nice ring to it. Some say that this delicacy was the 65th item in a menu at a military canteen in South India and hence the name. It's not just the name, but also the taste that evokes a happy feeling.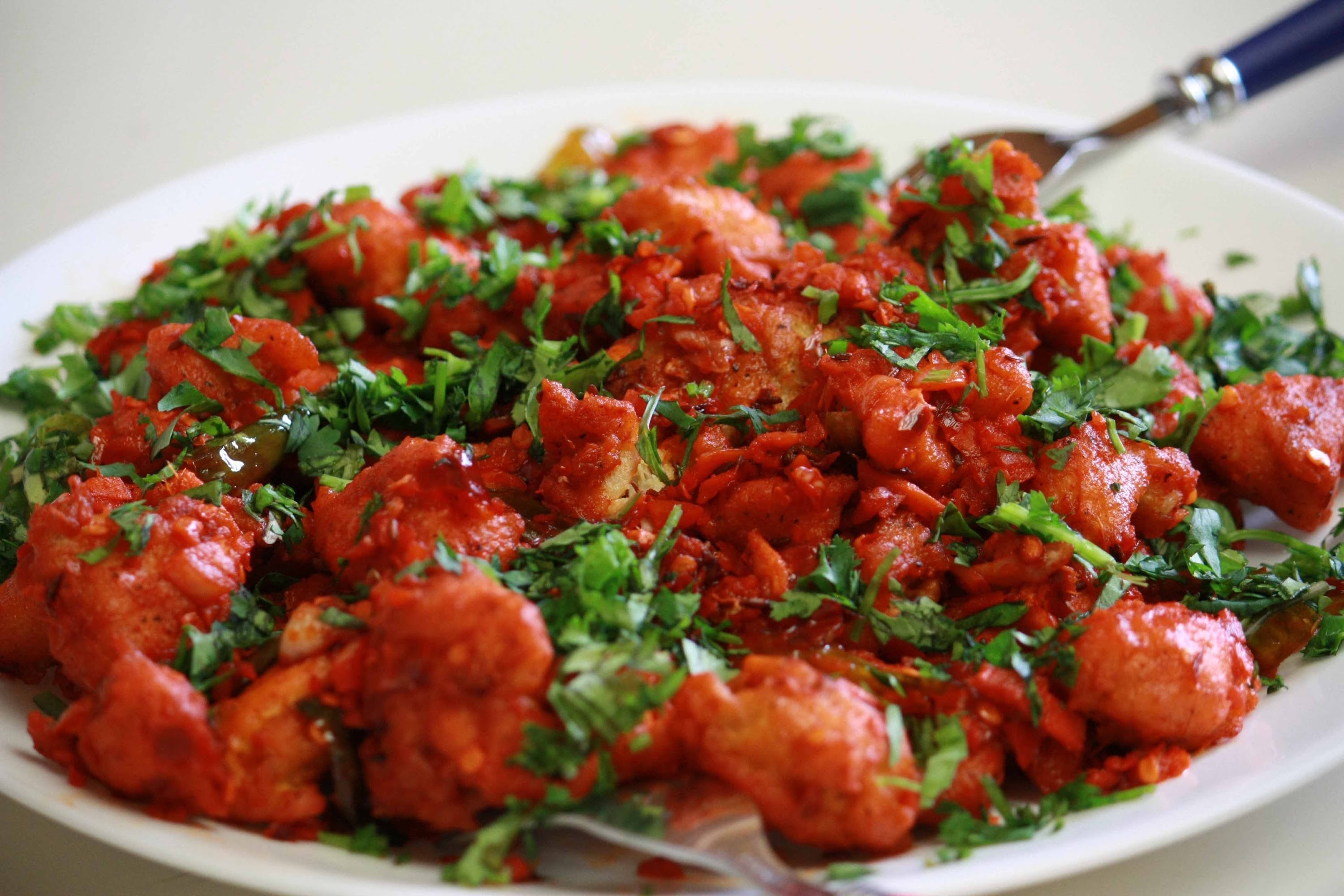 3. Hyderabadi Biryani, Telangana
They say a way to a man's heart is through food. Known for their hospitality, the Hyderabadis swear by this rule and will kill you with an overdose of love by serving you lots of lip-smacking Biryani.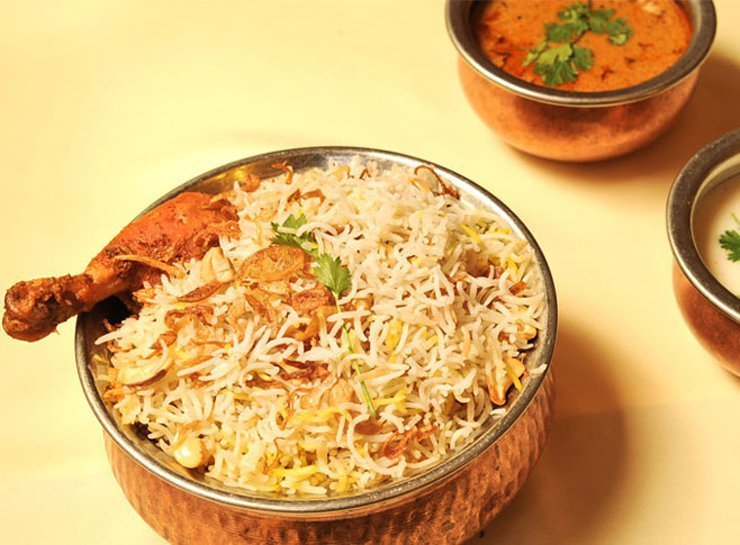 4. Ras Malai, Odisha
Store it in the fridge as Ras Malai is best when it's served chilled. A word of caution: This one might not stay in the fridge for long.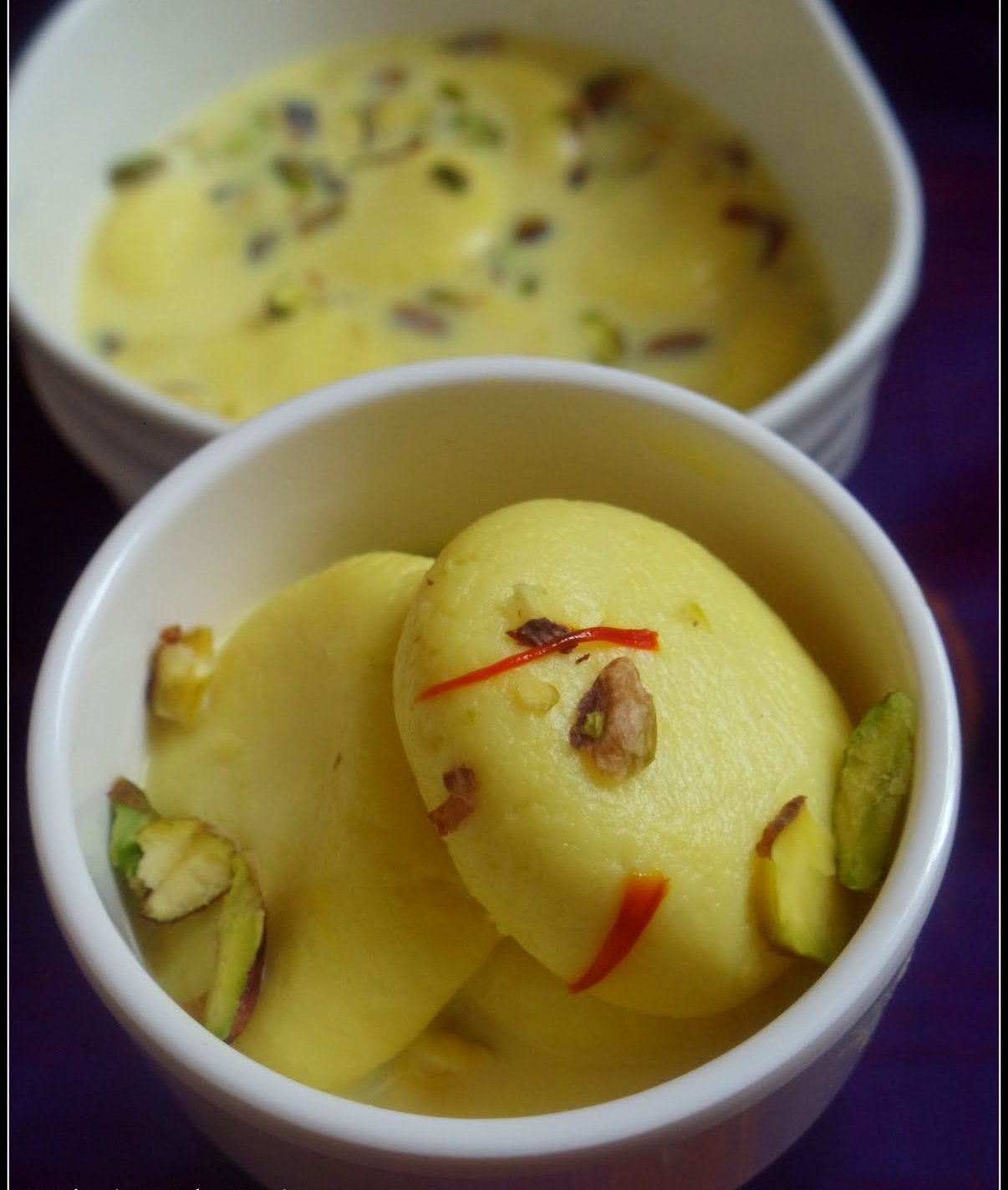 5. Doi Maach, West Bengal
When it comes to fish, blindly trust the Bongs. Tuck into this flavourful fish curry doused in yoghurt and your taste buds would explode saying "This is just too maach!"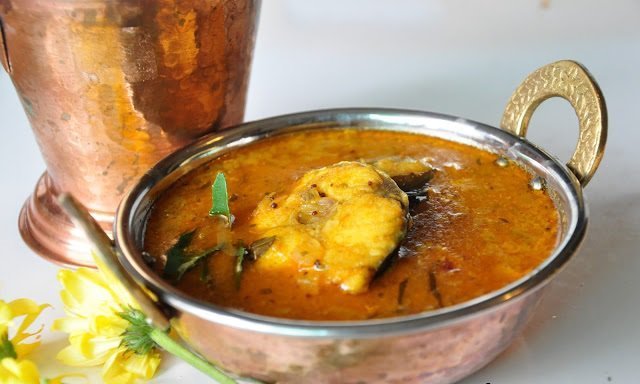 6. Galouti Kebab, Uttar Pradesh
Originally made for Nawab Wajid Ali Shah of Lucknow who had lost his teeth, these royal kebabs have been literally melting in the mouths of many ever since.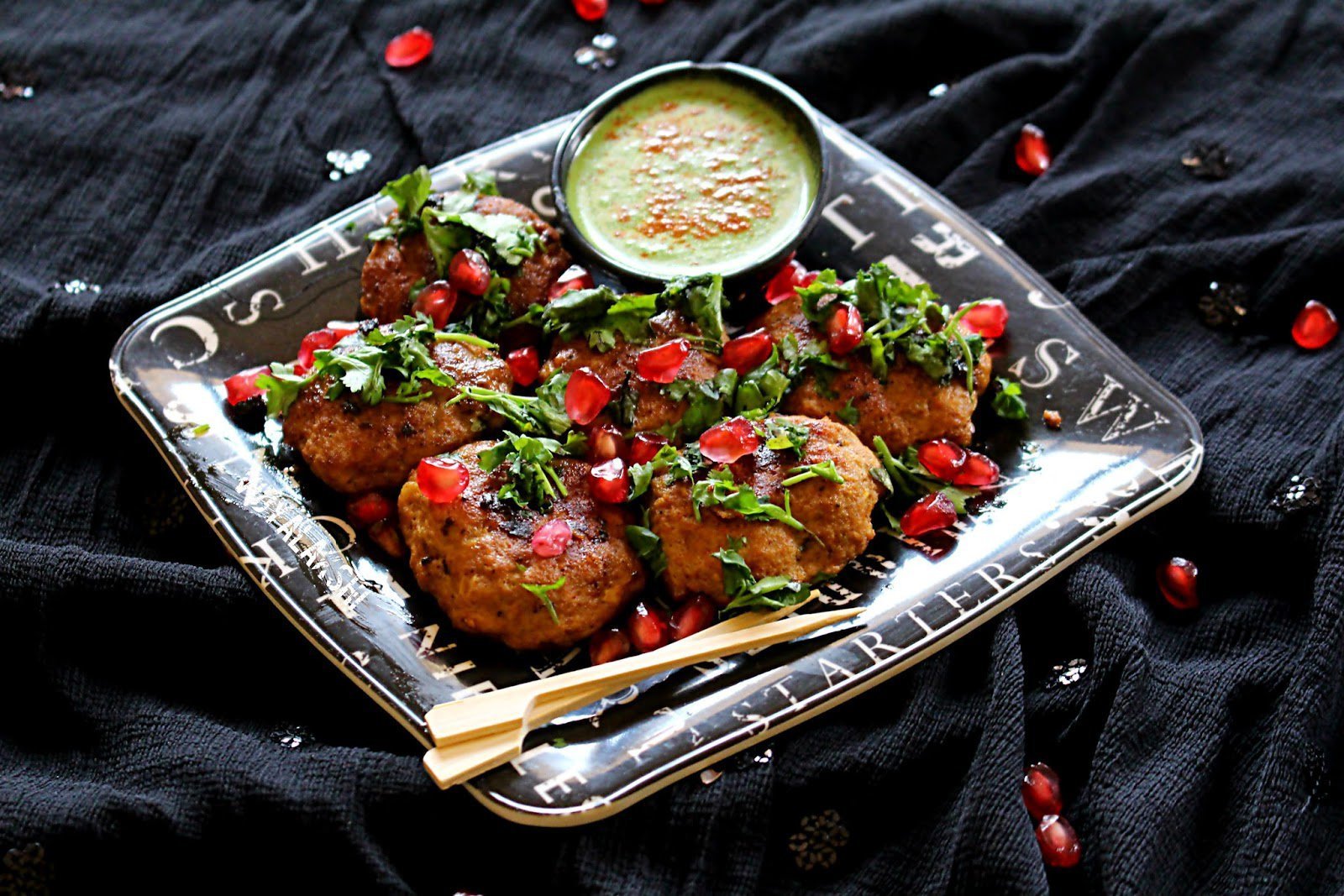 7. Mohanthal, Gujarat
Packed with the goodness of ghee and dry fruits, this sweet dish made of khoya is the perfect way to end a sumptuous meal. All's well that ends well.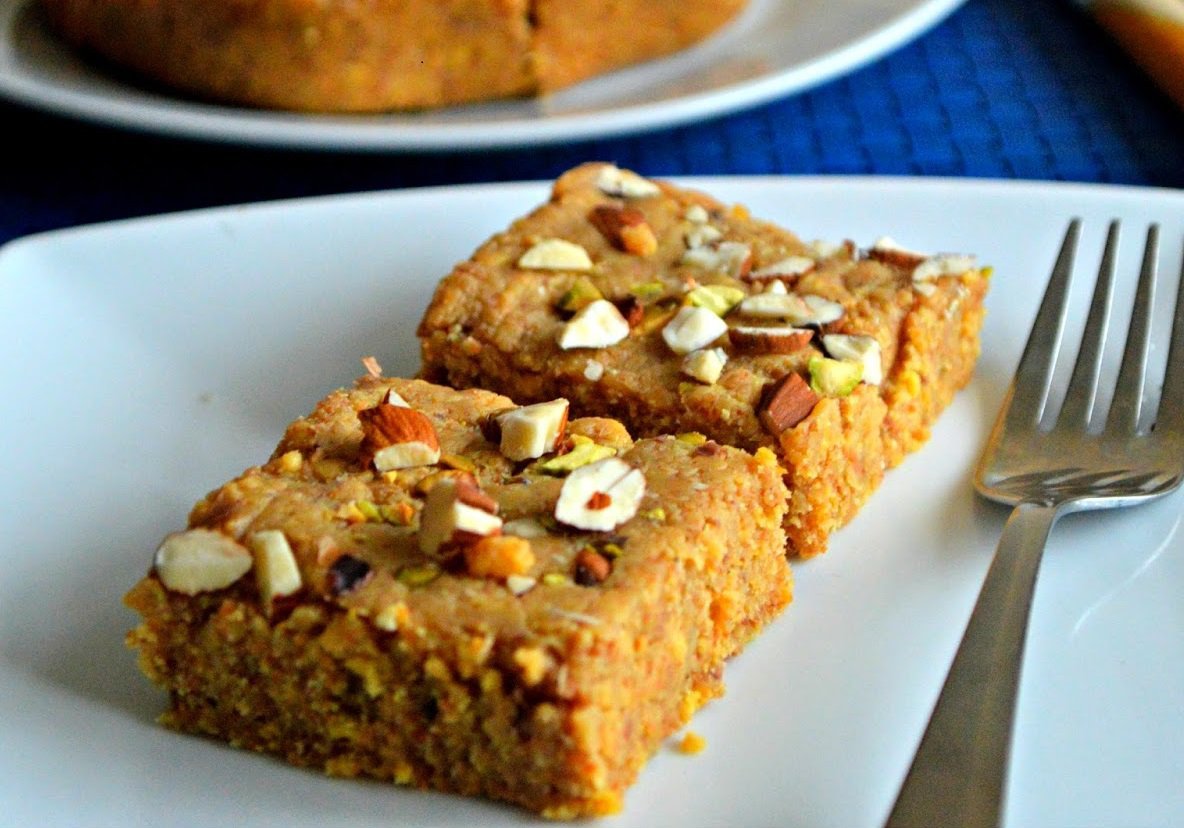 8. Goan Prawn Curry, Goa
Sugar, spice and everything nice not only made the Powerpuff Girls, but also the Goan Prawn Curry. This mildly sweet, spicy and tangy curry makes for a mouth-watering dish. Pair it with some steamed rice and you have a killer combo.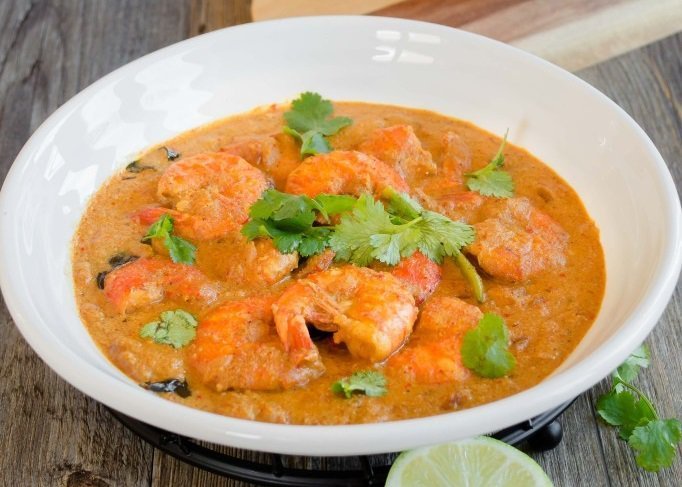 9. Paneer Chaman, Jammu And Kashmir
From the landscape to the food, Kashmir lives up to its tagline "Heaven on earth". This paneer recipe doused in tomato sauce flavoured with spices is literally your doorstep to heaven.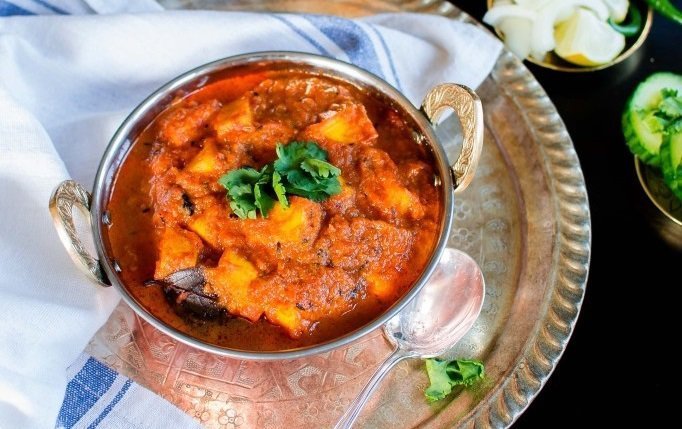 10. Dehrori, Chhattisgarh
It's no surprise that the state with a high production of rice has loads of it even in its desserts. These sweet fried rice dumplings dipped in sugar syrup and garnished with nuts are pure bliss.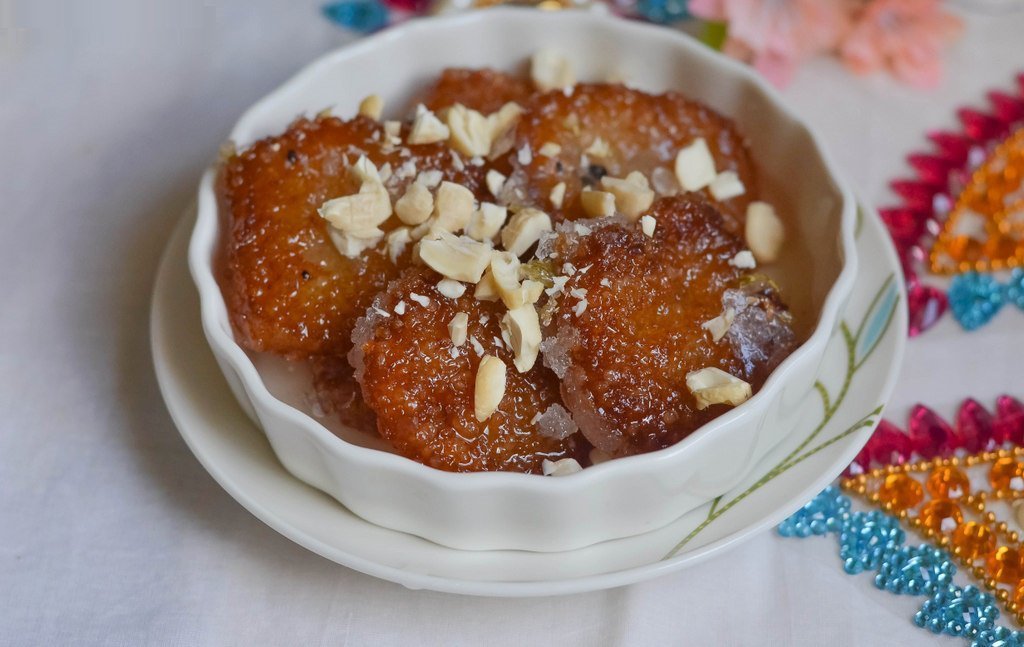 11.
Chokha, Bihar
Smoked red chilli is used in preparing Chokha (mashed brinjal/potatoes/tomatoes). If this dish had a mind of its own, it would have said "Teri keh ke lunga" , courtesy its spicy content.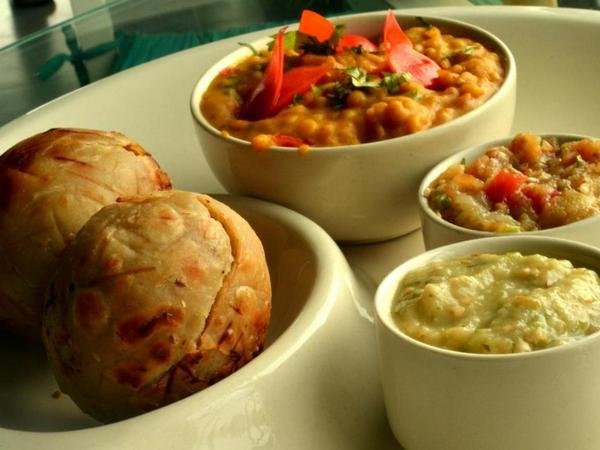 12. Bajre Ki Khichdi, Haryana
Khichdi for me means bland and sad food. But not for my Haryanvi friends. They'd be more than happy to gulp down their Bajre Ki Khichdi everyday for dinner. Apparently, it's one of the yummiest khichdis around.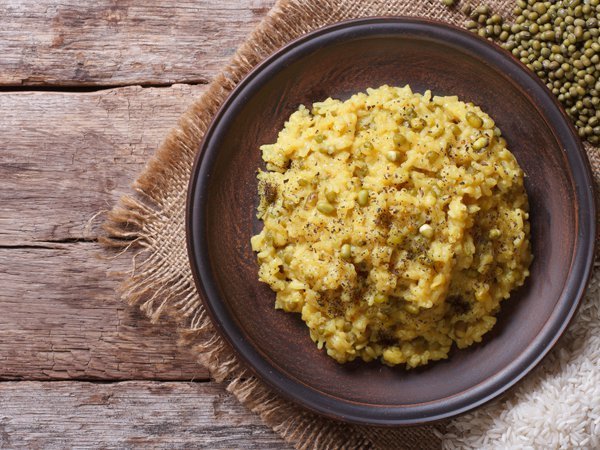 13. Madra, Himachal Pradesh
The next time you visit your friend in Himachal and find it difficult to beat the chilly winter, ask for some Madra ( madheera will also do). Seeped in desi ghee , this oddly satisfying dish will help you fight the chills.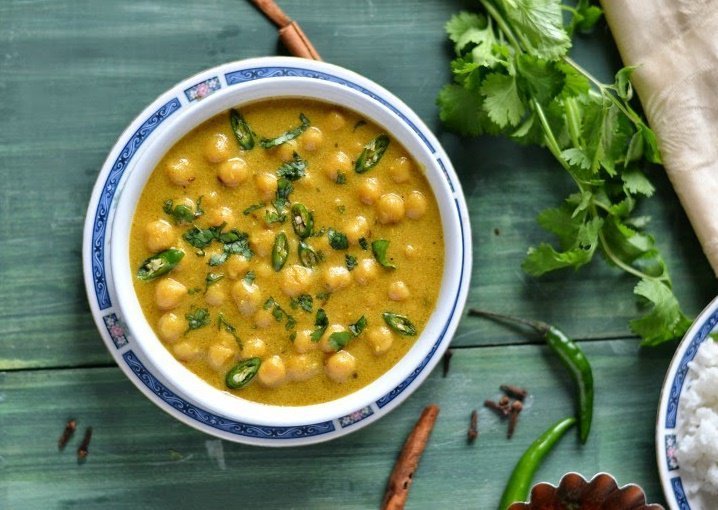 14.
Tengaa Maach, Assam
You can whip up this sour fish curry in under 15 minutes. The next time you come home late and wanna have something that's tasty as well as nutritious, you might wanna turn that raw fish in the fridge into Tengaa Maach.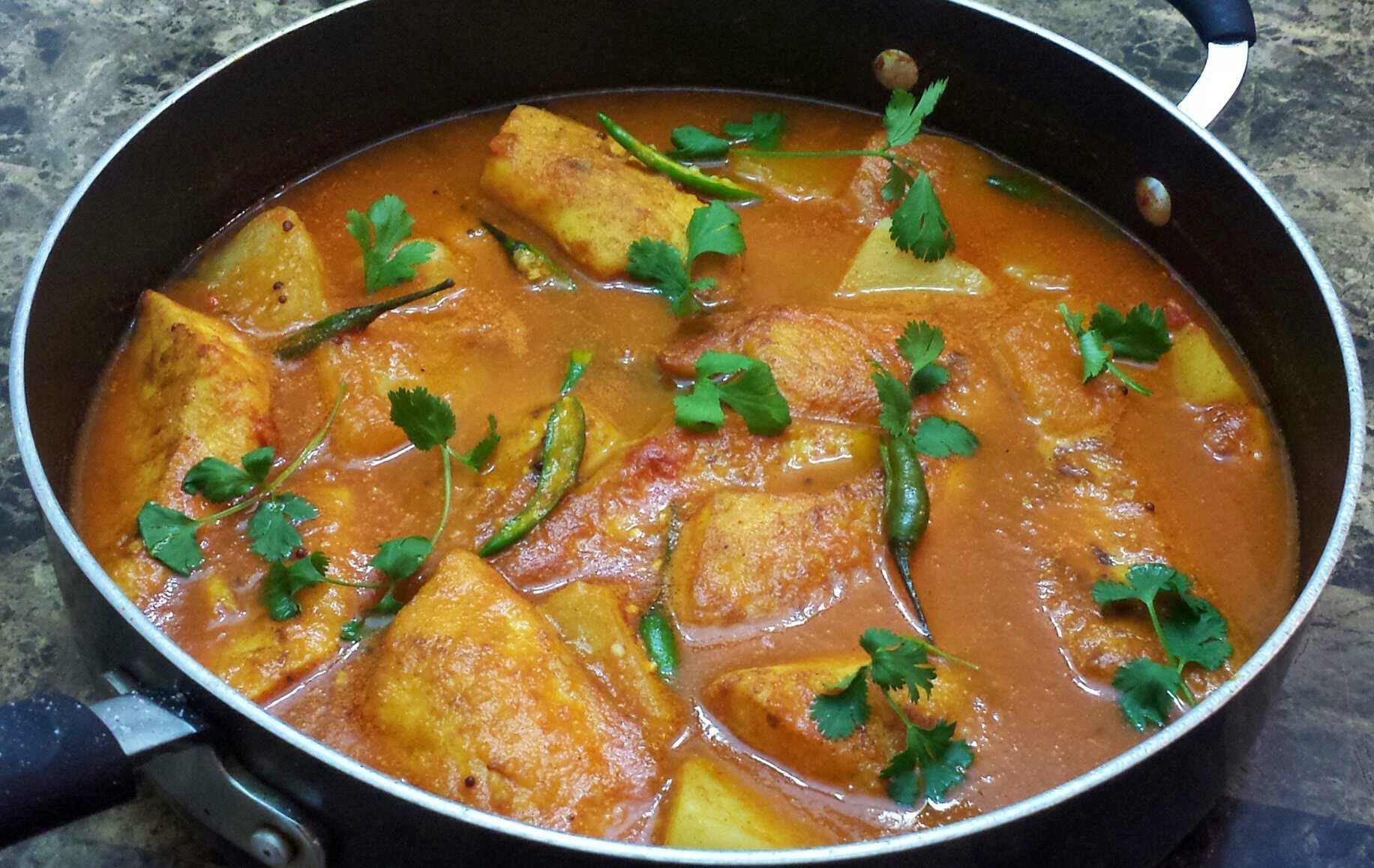 15. Chainsoo, Uttarakhand
Once you slurp down some of this high-protein black gram daal, you'll have one more reason to come back to the beautiful state of Uttarakhand.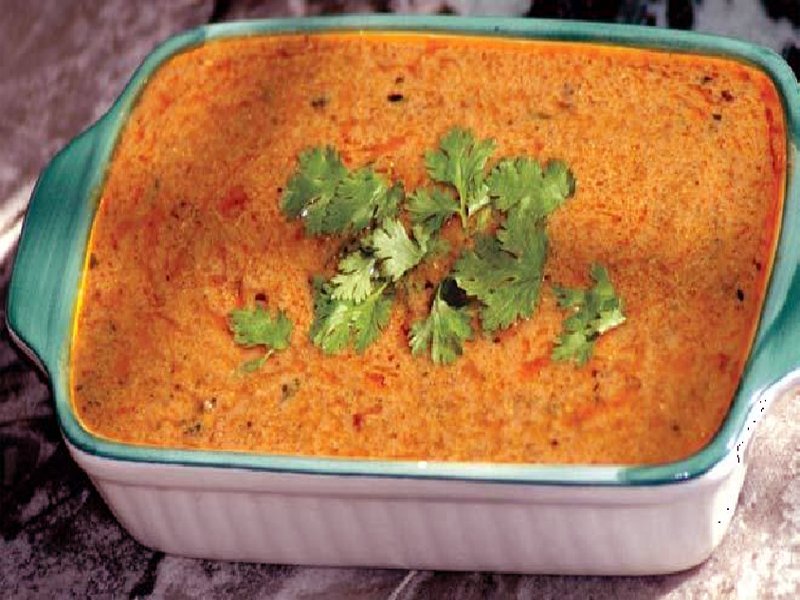 16. Panasa Pottu Koora, Andhra Pradesh
In Telugu, this means shredded jack fruit. The jack fruit is scraped, shredded and sauteed. A lot more follows before the final dish is prepared. All the labour adds that much more to the taste.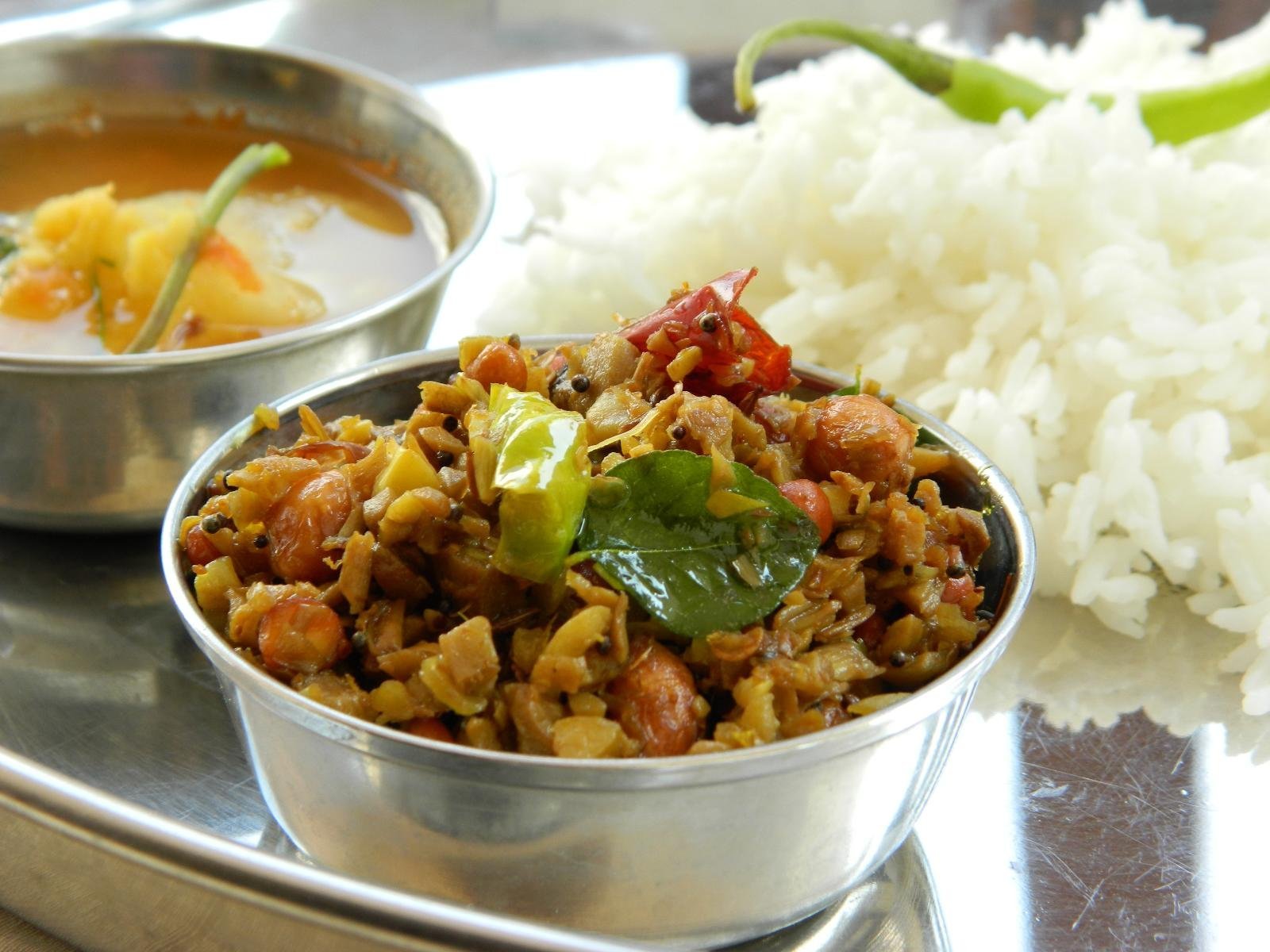 17. Bhutte Ki Kees, Madhya Pradesh
Home to Indore, the street food capital of India, MP can give Delhi a run for its money when it comes to street food. Bhutte Ki Kees is a street food jewel that's a melange of grated corn, milk and spices.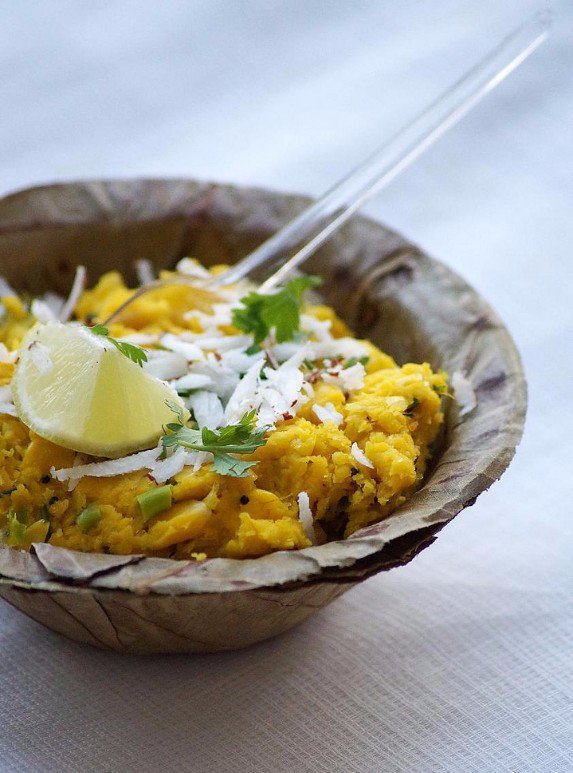 18. Dung Po, Arunachal Pradesh
Not too fond of spices and oil? Dung Po's your saviour. This popular steamed rice is extremely low on oil and spices but very high on nutrition.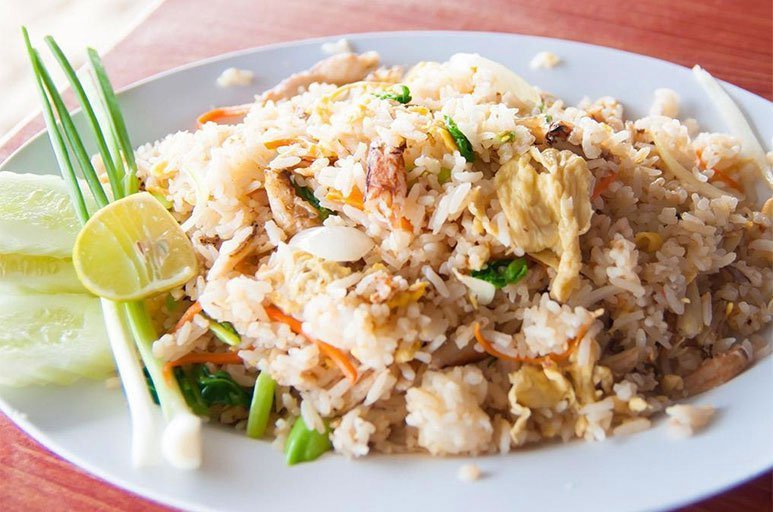 Also Read: 
Delhi NCR Offers Cuisines From Every Part Of India. Here Are The Best Regional Food Restaurants
15 Interesting Facts Related To Indian Food You Should Know
19. Momos, Sikkim
What would we do without these cute little delights? They might look alike but the different fillings can leave you wanting for more. Load them with some chilli sauce and you will end up licking your fingers clean.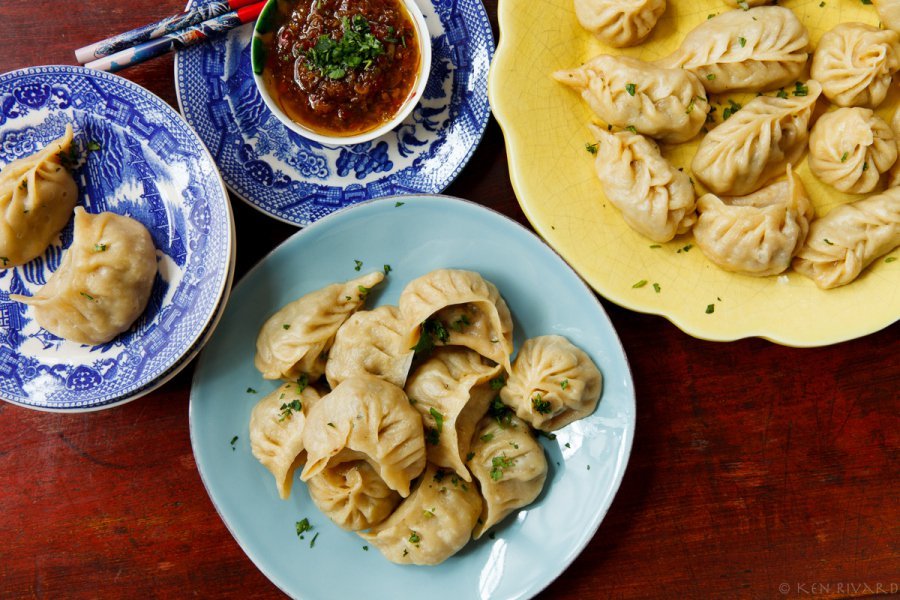 20.  Bamboo Shoot Fry, Nagaland
Unless you are a panda you might not like bamboo shoots. But if you cook those shoots in true Naga style, chances are that you'll fall in love with them.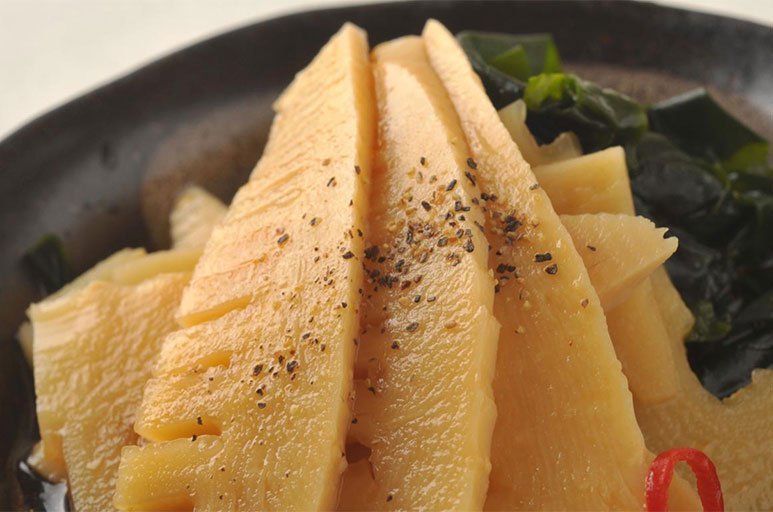 21.  Misa Mach Poora, Mizoram
If you are a sea food lover then these roasted shrimps are enough to give you some foodgasm. Sprinkling some lemon would just add on to the salivation.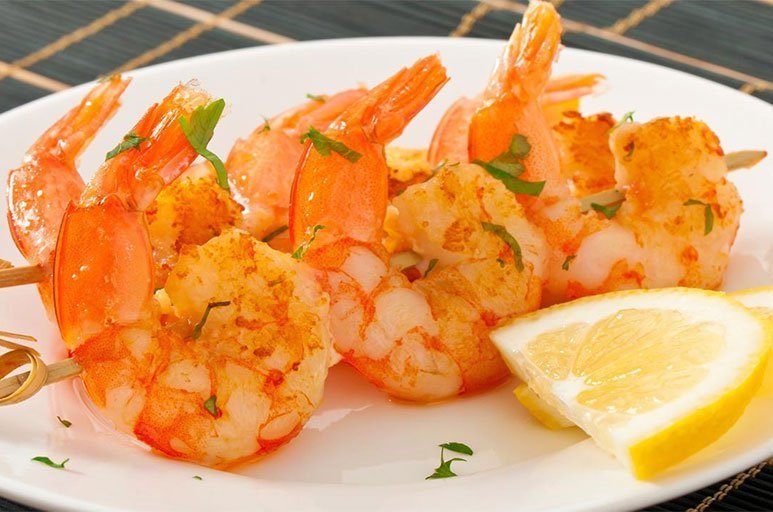 22.  Jadoh, Meghalaya
If you adore pulao and can't live without pork then this Khasi delicacy is perfect for you. Jadoh which is pork pulao is sure to cast some jaadu on all you pork lovers.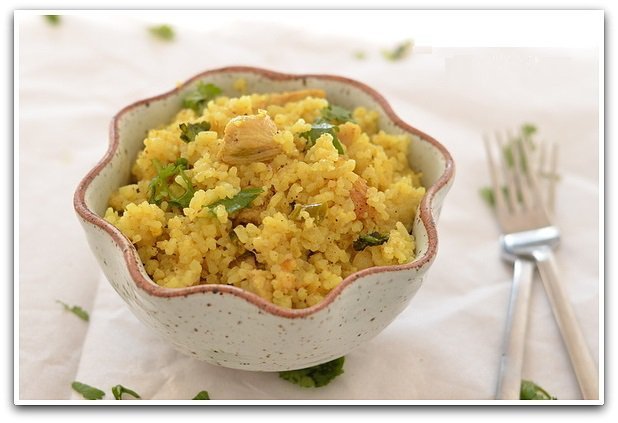 23. Chakhwi, Tripura
Every one who fears a heart attack should consider settling in Tripura. That's because the food is heart-friendly and employs very little oil as compared to the other cuisines of India. Chakhwi is one such healthy recipe that is a tasty mix of bamboo shoots, jack fruit and pork.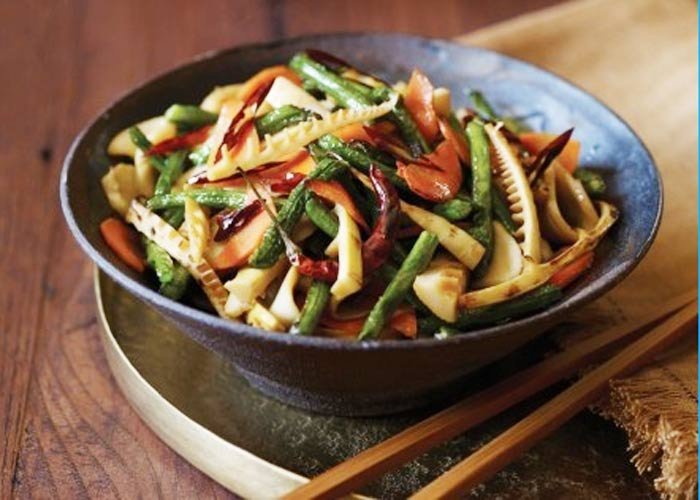 24. Iromba, Manipur
The Manipuris love their fish, so much so that you can find it in most of their dishes. Iromba is one such dish that is loaded with fish. Mashed potatoes and green leaves make up the remaining part of it.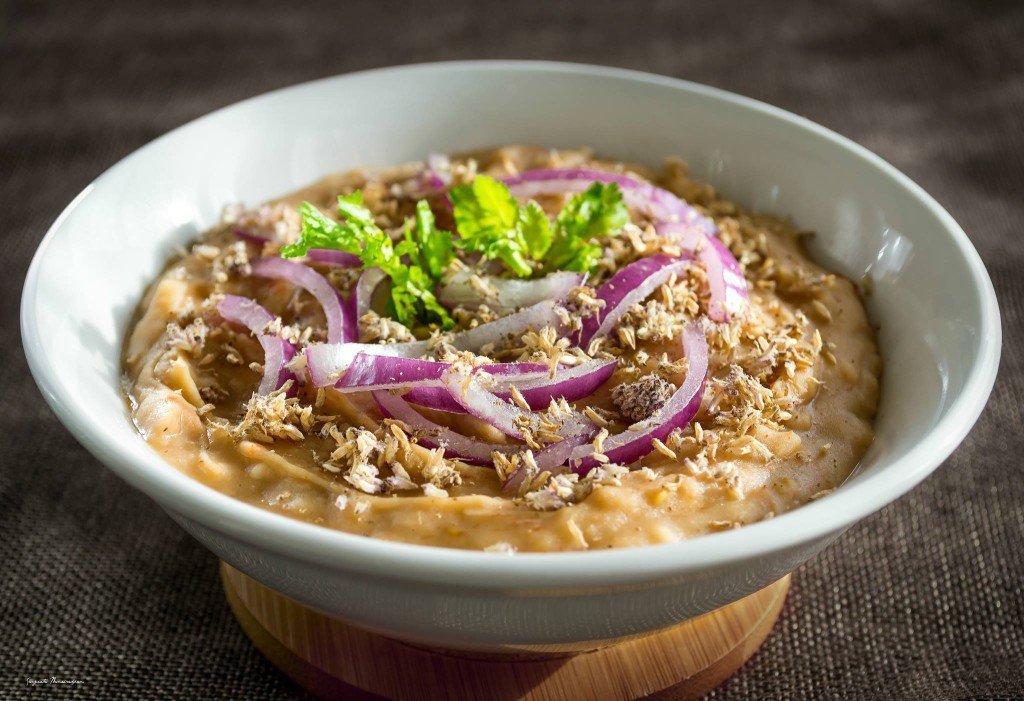 25. Dhuska, Jharkhand
Prepared during festivals, this signature deep-fried recipe of Jharkhand is traditionally served with spicy chickpeas curry.  Give me some some aalu tamaatar sabzi with it and I'll be the happiest man around.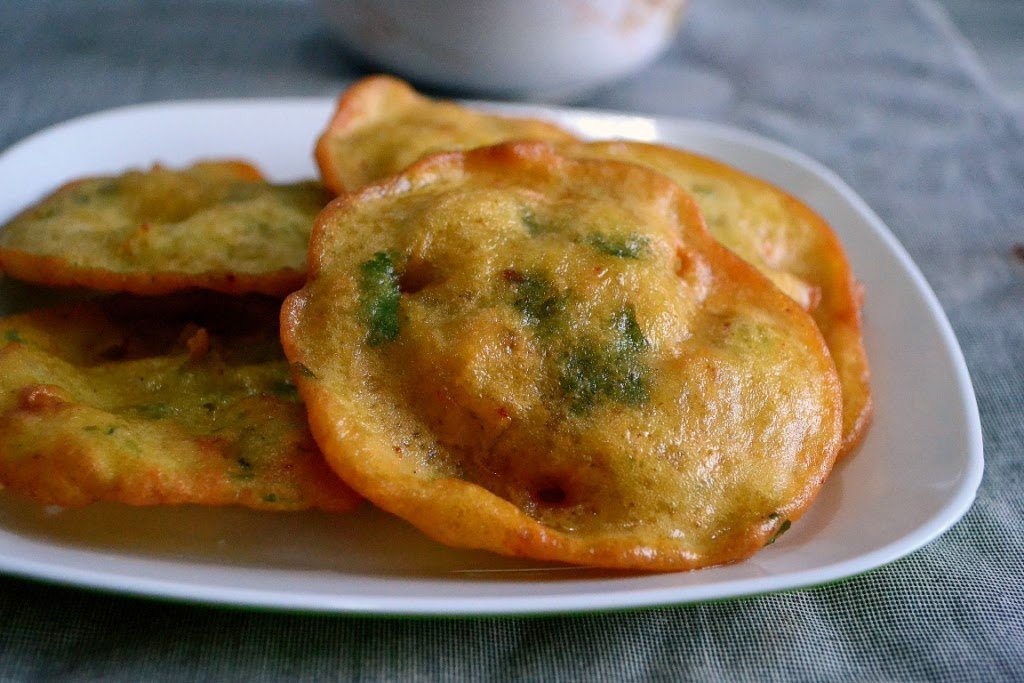 26. Akki Roti, Karnataka
These rice flour pancakes are the perfect way to begin your day. You can add some spices, onions and herbs to add that extra zing.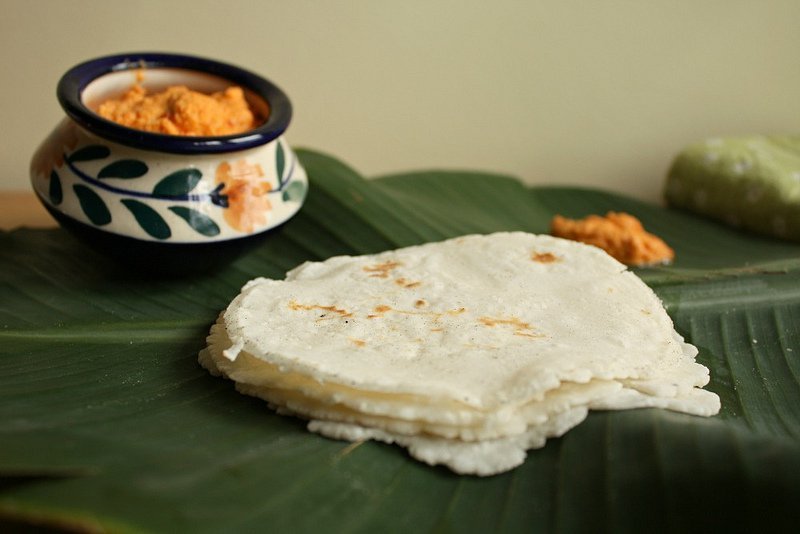 27. Chilli Beef Fry, Kerala
Deny a mallu his chilli beef and you'll know how ugly things can get. This spicy delicacy can make you sweat from places you didn't know you could sweat from.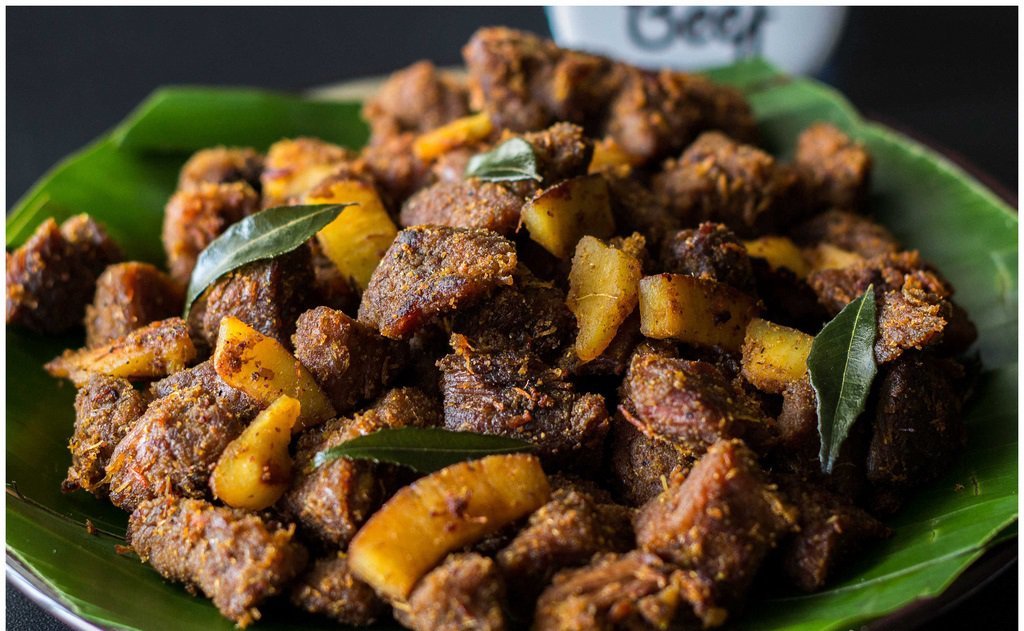 28. Butter Chicken, Punjab
The Punjabis are known to be large-hearted people and they extend this generosity even while adding butter to chicken. They even smear their rotis with oodles of butter. But they say, that is how a Punjabi shows his love.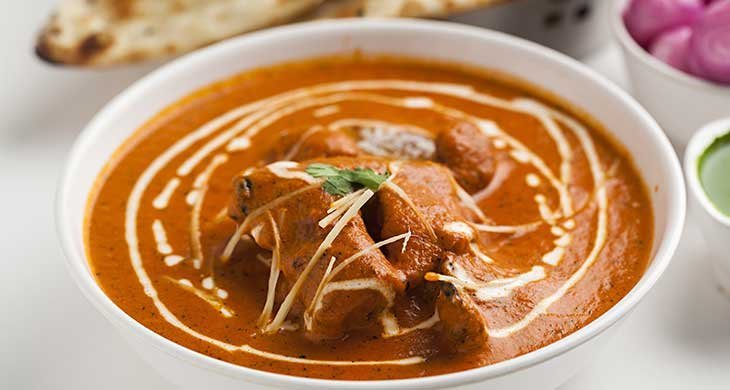 29. Safed Maas, Rajasthan
This chicken delicacy has loads of cream, milk, curd and cashew nuts. Your taste buds are gonna love the blend of masalas.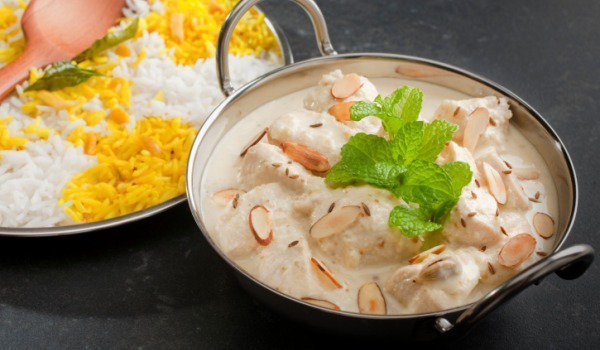 Tell us which one's your favourite.
Also Read:
20 Delectable Dishes From Rajasthan That Will Make You Drool Instantly
16 Street Foods From Kolkata That You Absolutely Have To Have