To the souls struck by wanderlust, the journey matters as much as the destination. Long drives are an inseparable part of their lives. These souls look for their havens in sand-swept routes, snow covered roads and highways flanked by forests. They stop at nothing in their hunt for their nirvana.
If you dream of roads you'll meander on once you can say goodbye to your office desk for the weekend, you are one of those souls. If you dream of the roads you can rev up your bike on and drive on brake- free you are one of those souls. If you dream of finding yourself while navigating through treacherous terrains with nothing but the wind for company, you are one of those souls.
If you have been shaking your head vehemently in agreement to the above, you definitely need to go on a long drive on these roads in India:
1. NH 3, Leh-Manali Highway
Stretch after stretch of barren land, road piled with snow and flanked by majestic mountains-this is the Leh-Manali highway. Running at an average elevation of about 13,000 ft, the highway connects three beautiful destinations-Manali, Zanskar valley and Lahaul and Spiti valley. A look at some of the photos can make any heart yearn to travel on this road.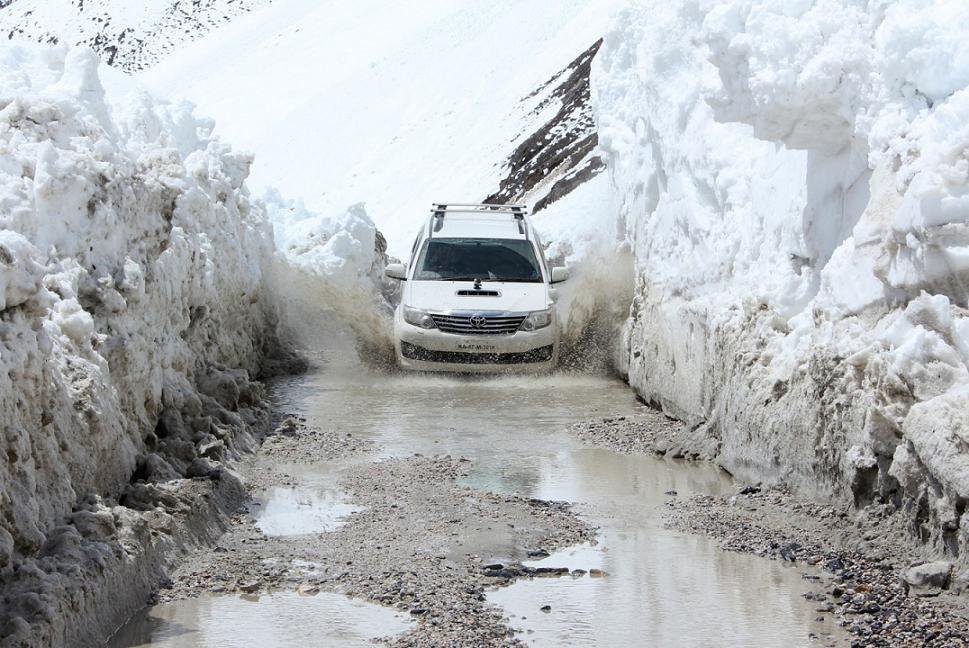 Source: BCM Touring
2. NH 55 - Hill Cart Road, Siliguri to Darjeeling
Connecting Bagdodra and Darjeeling, this road has an old world charm about it. The toy train track running parallel to the road is the major attraction. Of course the lush greenery of the tea gardens enveloping the route is another plus. You may find yourself in the middle of a herd of cattle at several turns.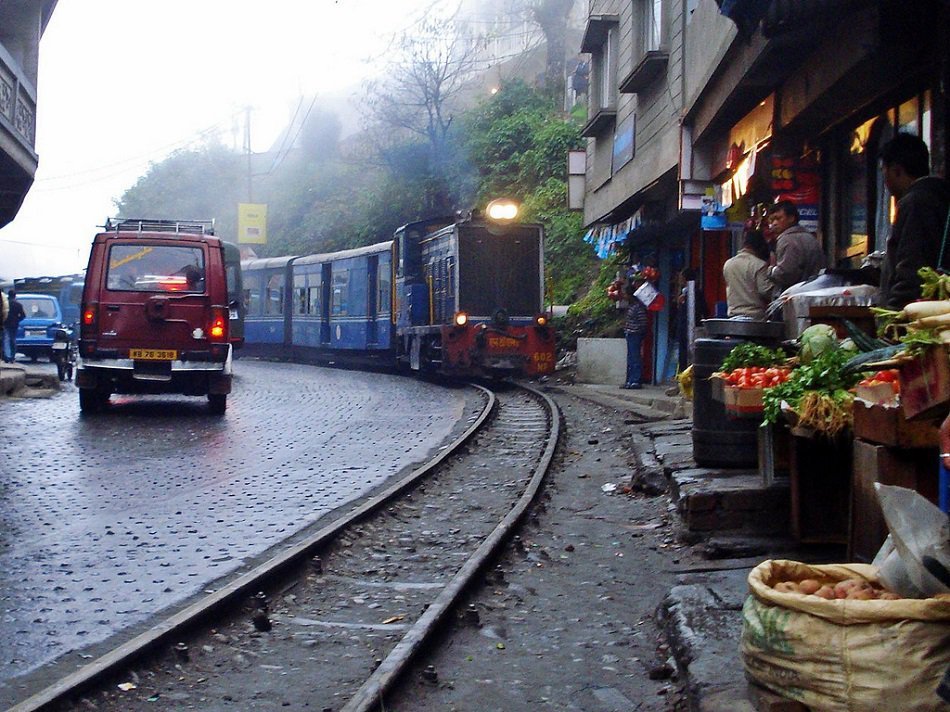 Source: Bhaveen Patel
3. NH 114 and NH 15, Jodhpur to Jaisalmer
Golden desert sand surrounding you for miles while you drive on, on your chosen path. If this idea appeals to you, this road will win your heart. Apart from driving through one of the most arid regions of the word, the journey will also present you with the opportunity of visiting several tourist attractions en route.

Source: OK Tata Bye
4. Koli Mallai Ghat Road, Bangalore to Koli hills
The road from Bangalore till the foot of Koli hills is a treat to drive on. Then the thrilling part of the journey begins. Within a stretch of about 15 km, a driver can encounter as many as 70 continuous hairpin bends, also making it extremely dangerous. No wonder it is called "the mountain of death". Apart from the mythological associations of this place, one can also enjoy the dense, green tropical forests-a treat for the tired city eyes.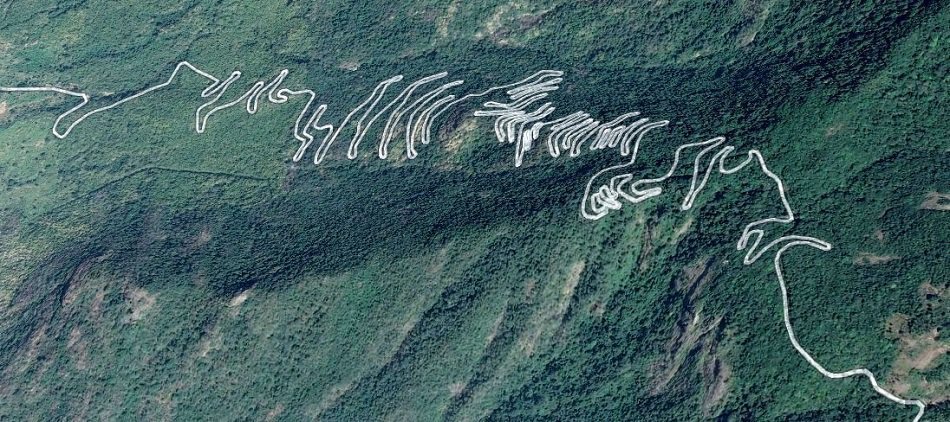 Source: B akwas radio
5. Old Silk Route, Kalimpong to Zuluk
While driving onwards on this historic road, one also travels backwards in time. Into the oldest trade routes of South Asia. The beauty of the surroundings enchant and enthrall. Probably the beauty made honest people of the traders. You will definitely wonder once you set foot here.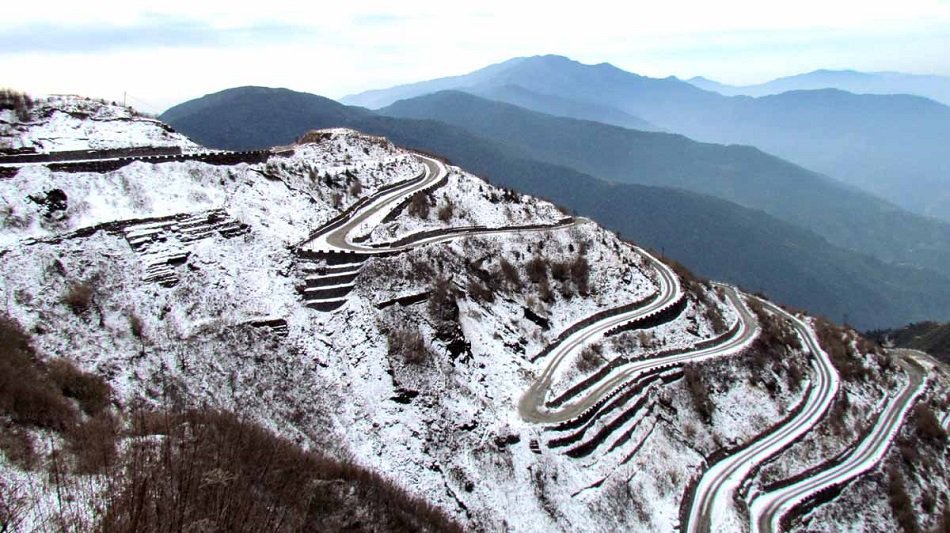 Source: J ayanti Biswas
6. NH 1D, Srinagar to Leh
If you can see beauty in treacherous terrains, you need to travel on this road. Its rugged appearance has rightly earned it the title of being 'the Indian Grand Canyon'. With the beautiful landscapes and stories of the historic trade route fighting for your attention, this route has a lot to offer.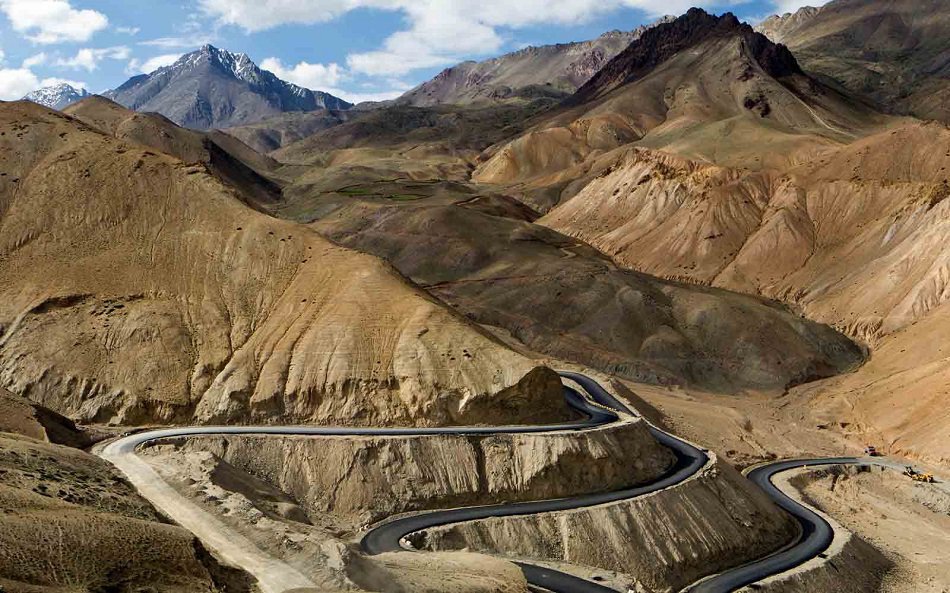 Source: U4u Voice
7. Yamuna Expressway, Greater Noida to Agra
Driving on this route is not for the faint-hearted. Not because of any treacherous cliffs or other natural reasons. The 165 km long stretch offers enthusiasts to check the upper-limits of their speedometers. It is indeed worthwhile to drive on this route. At both ends of the route are two of the biggest cities of the Mughals-Agra and Delhi.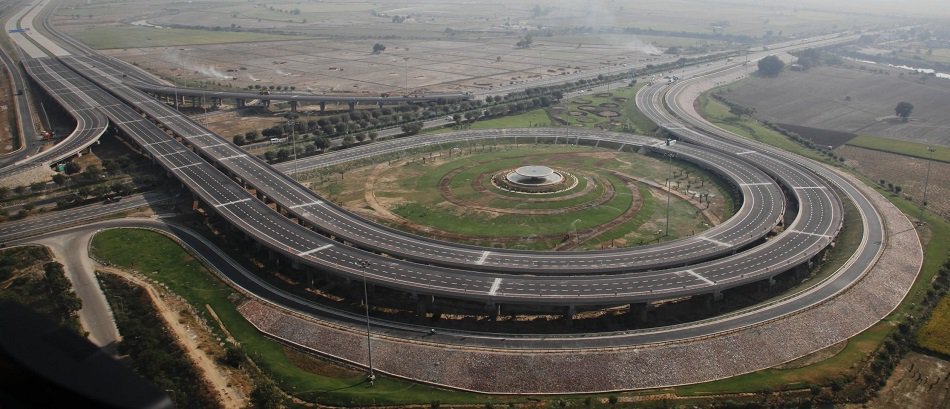 Source: Top low rider sites
8. NH 22-Hindustan Tibet Road, Ambala to Khab
With a mention in the History channel's "IRT Deadliest Roads", this stretch definitely has earned a reputation of being badass. Nothing you have seen can prepare you for the sudden appearance of bends in the road which can make your heart skip a beat. But it's totally worth the effort.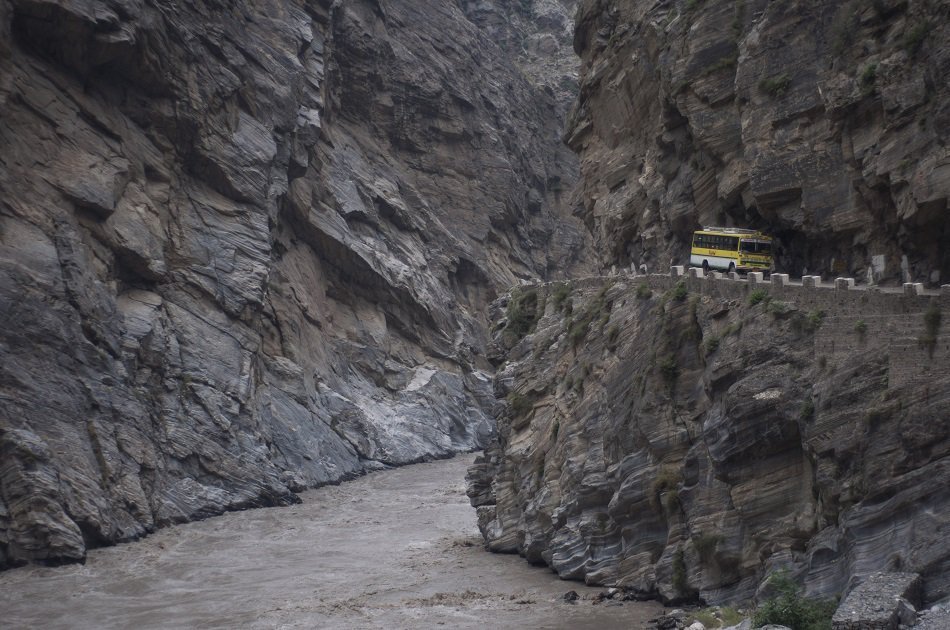 Source: G etting nowhere
9. Rann of Kutch
An endless expanse of salt desert, dotted by destinations like Dholavira, one of the sites of the Harappan civilization, this is a must-visit for all bike enthusiasts and even others. One can travel from one point to another while using brakes minimally or not at all! Heaven for a 'brake'-free long drive.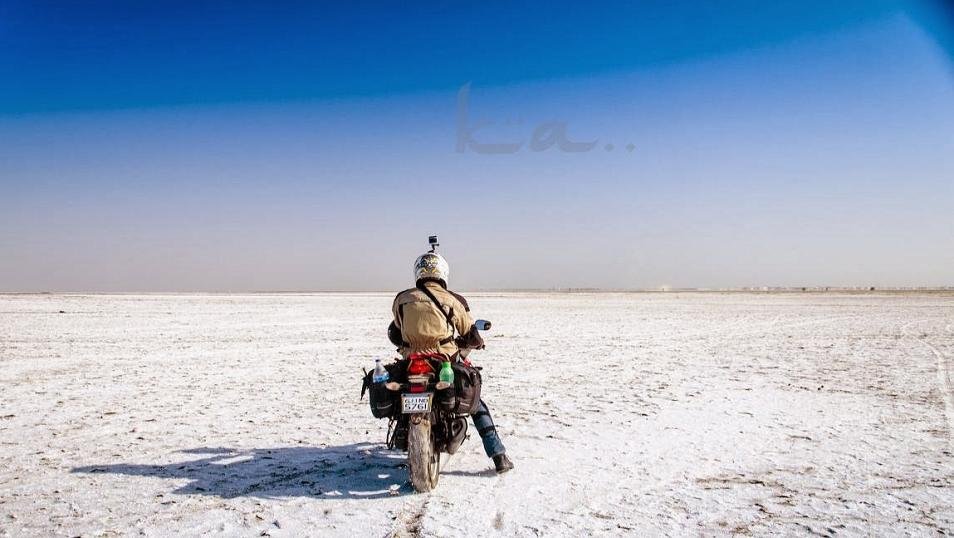 Source: True wanderers
10. Chalakudy to Valparai, Western Ghats
Running alongside the river Chalakudy at times, at times between tea gardens, this route is one of the most beautiful down south. The famous Athirapally and Vazhachal waterfalls can be spotted on the route. The fact that the Western ghats is one of the most biodiversity hotspots of the world is also great because one may find a lot!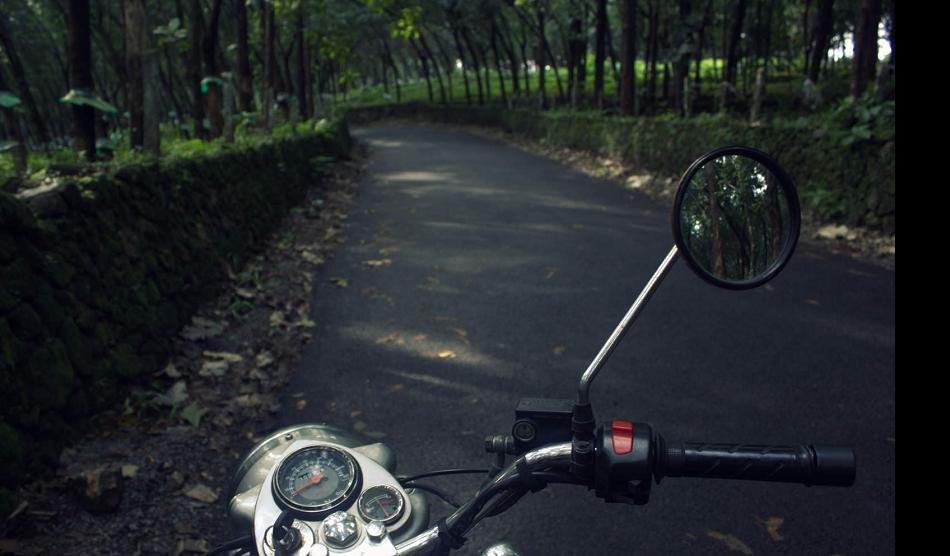 Source: G p pix pic
11. NH4, Mumbai-Pune Expressway
Drive on this six-lane expressway to feel the thrill of talking to the winds as you fly by. Nestled between the beautiful Sahyadri ranges, the beauty surrounding the route is scenic to say the least. I wait impatiently to drive through the tunnels while driving on this route because of the different sounds one can hear. It is like talking to the wind as you fly by.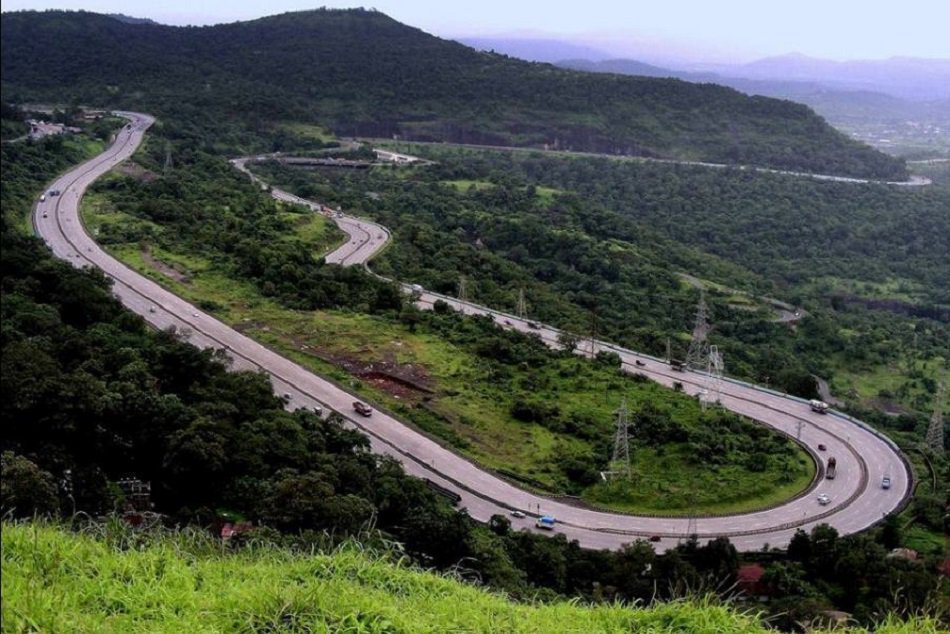 Source: Travel yari
12. East Coast Road, Chennai to Thoothukudi
Offering beautiful views of the Bay of Bengal this highway leads to some of the most beautiful destinations including Pondicherry. Fishing villages can be spotted en route. Head on this highway to escape the city lights.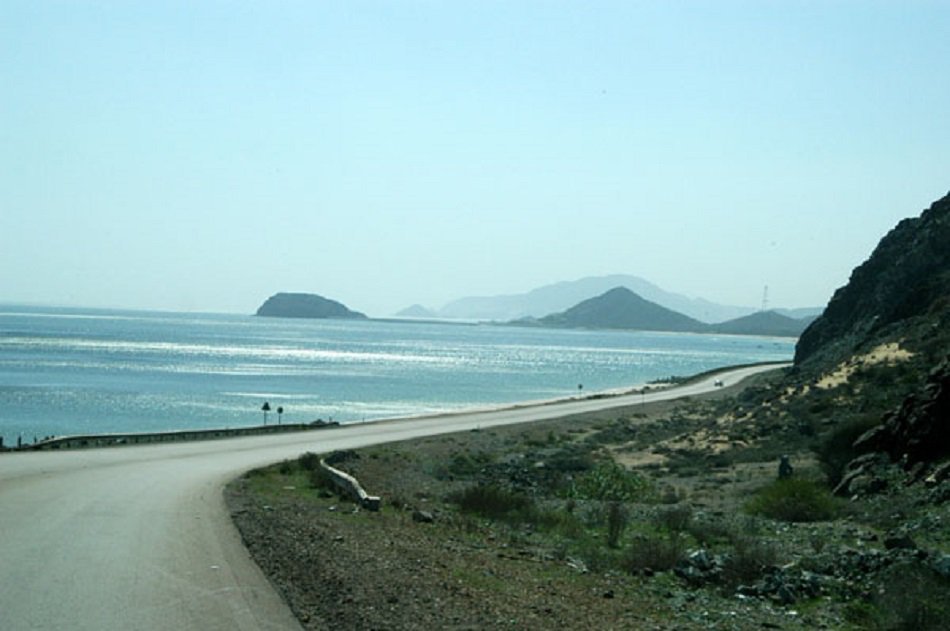 Source: Walk through India
13. SH 17, Munnar-Udumalpet Road
Passing through the Eravikulam National park and Chinnar Wildlife sanctuary, this route promises a lot for you to observe when taking a drive. The area of wind turbines that one passes through on this stretch is a different experience. The hum of the windmills a contrast to the humdrum of the city.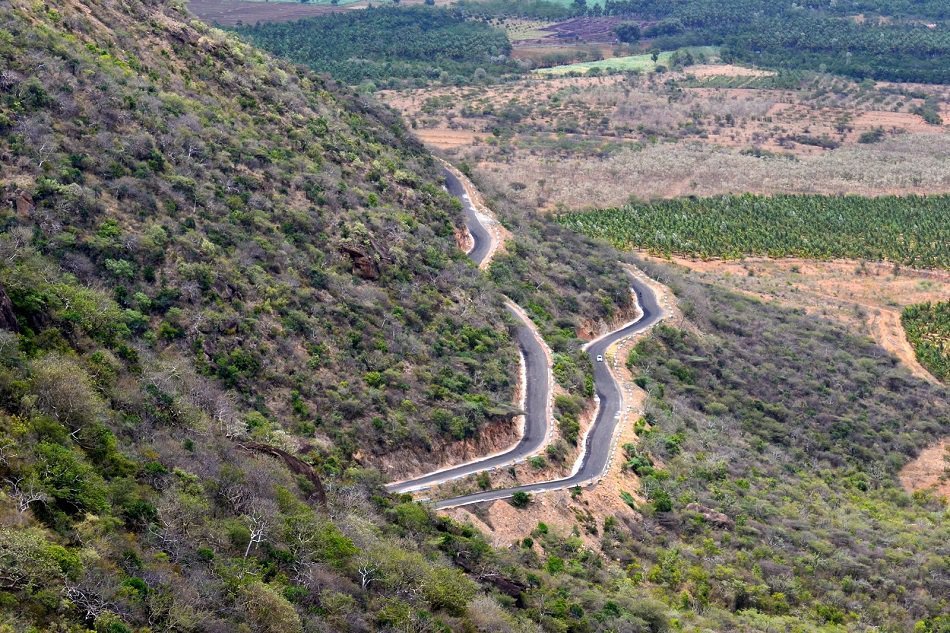 Source: Journeys2 remember
India with its diversity has a lot to offer to the one who cares to look. There is a lot more waiting to be explored.
So just hit the gas!