Fourteen years have passed since New York City witnessed the horrifying terrorist attack on the World Trade Center which resulted in the deaths of thousands of innocent people. But while lots of lives were lost, a few were saved thanks to the valiant efforts of the dedicated team of rescuers. And among the rescuers who worked tirelessly was Bretagne, the now 16-year-old golden retriever.
Bretagne is the only surviving rescue dog among the ones who searched Ground Zero after the disaster.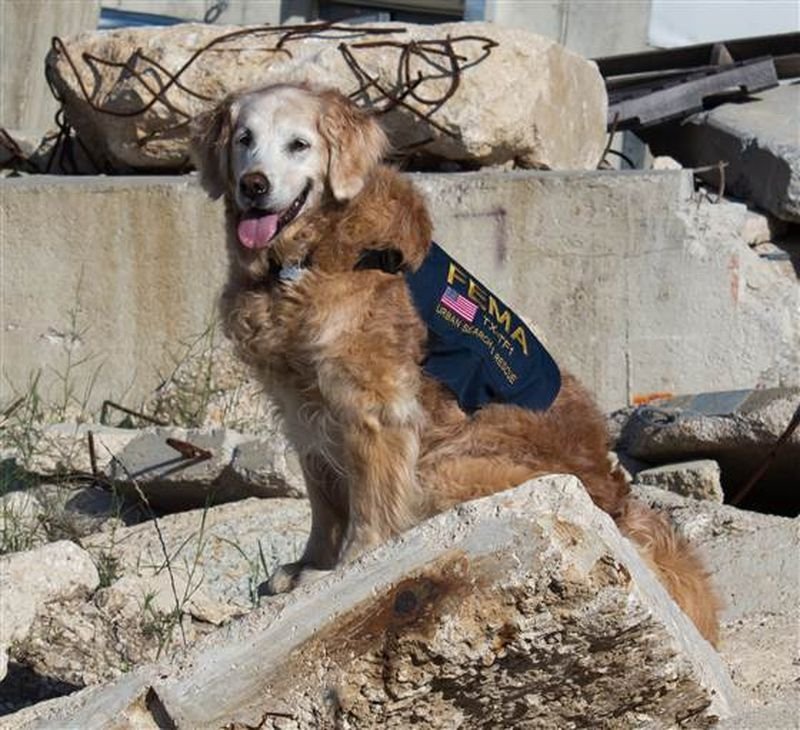 All of two back then, Bretagne, along with her handler, Denise Corliss, were on their first rescue mission when they came to New York from Florida to join the relief team looking for people buried under the debris. The duo was selected in the Texas Task Force 1 to legally serve for national disaster duty.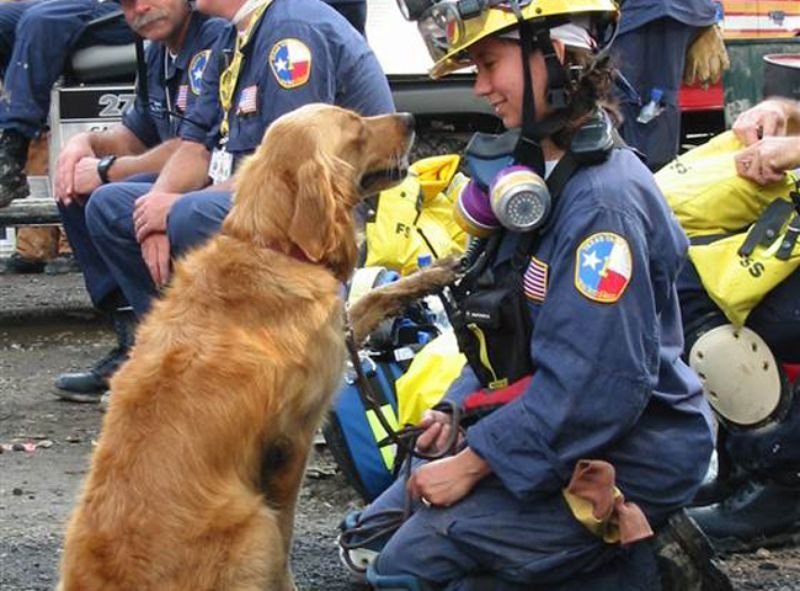 She worked tirelessly for 12 hours a day along with 300 other dogs.
And when she wasn't working, she became the reason behind the smiles of the fire fighters, police officers and other rescuers far away from their family and friends, even amidst the chaos.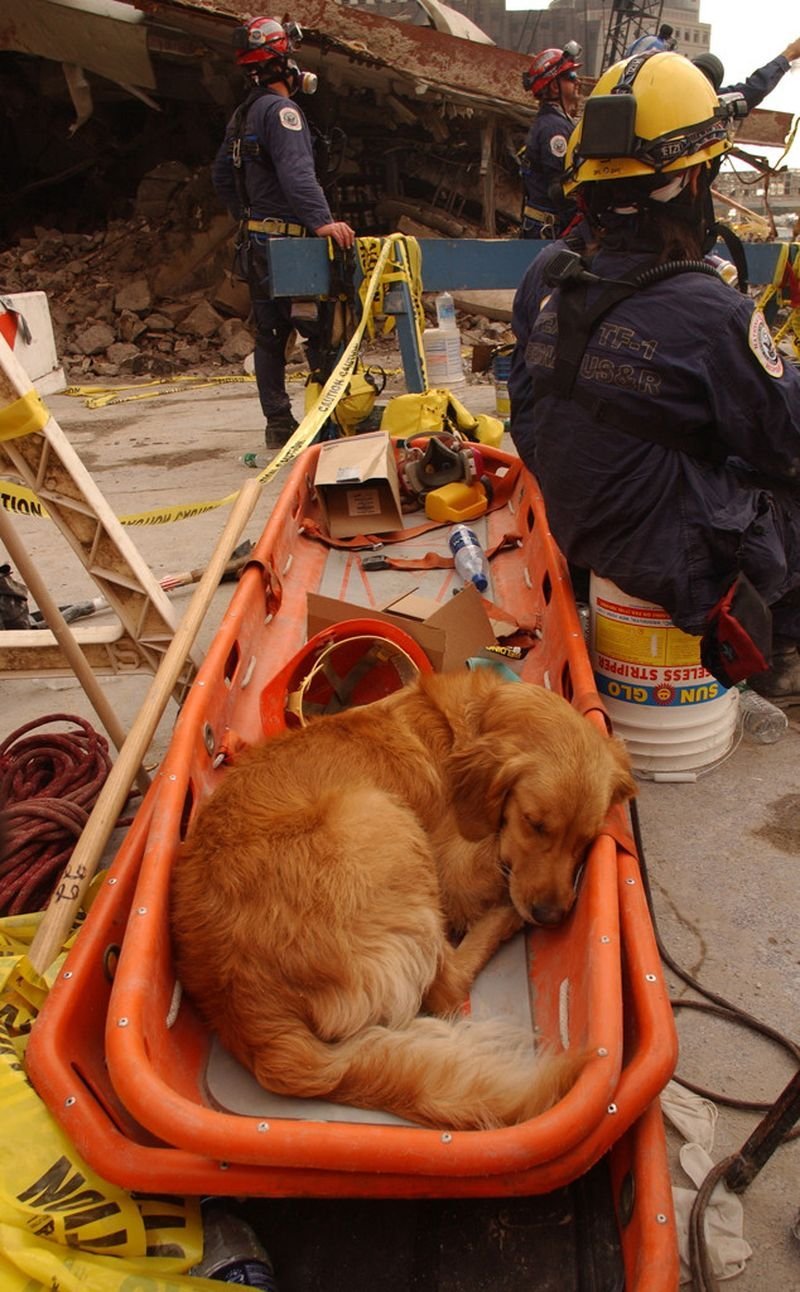 Once, even when her trainer ordered her to come back, Bretagne did not leave the side of a firefighter who was sad and lonely. She kept lying by his side with her head on his lap.
It has been 6 years since Bretagne has been retired from rescue work but she continues with her selfless service. She makes regular visits to Texas Elementary Schools to help students with special needs.
Students who face difficulty in reading now practice by reading aloud to Bretagne.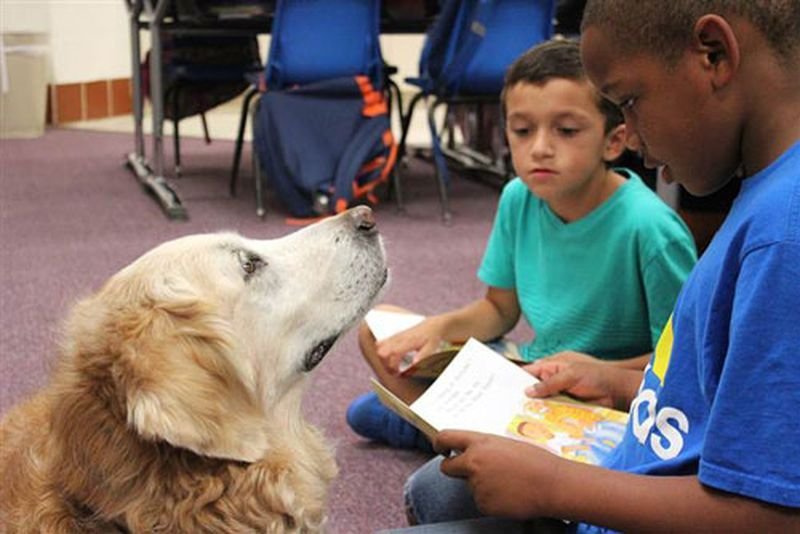 Recently, to thank her for her service to the nation and to celebrate her 16th birthday, BarkPost invited Bretagne to New York and gave her a special treatment for a day. The heroic dog deservedly had an entire suite to herself and roamed around the city in a vintage NYC taxi.
As we remember the people who lost their lives on this ill-fated day, here's a grand salute to Bretagne and all those who put their lives in danger to rescue others.