Many of us look at beggars as the burden of society, rolling down our windows to give them spare change when we are in a kind mood. We blame the system for the excess poverty in the country. But seldom do we really do something to better the lives of those who are not as privileged as we are.
Why don't we do it? Because we have other things to do? Or because we don't have the resources? well, as it turns out, you're never too young to change the world. Ask this group of 13 school children.
A group of Class 11 students of Kaligi Ranganathan Montford Matriculation Higher Secondary School, Chennai, scout around for beggars who are willing to work. R Naagar is one such example. Naagar runs a humble candy shop from a spotless study table and a school chair in front of the Ayyappan temple in Perambur, Chennai. Before this, he used to beg on the same street for 3 years. The students invested Rs 2,500 to set up his shop. They are looking for vacancies of sweepers, security personnels and other similar jobs for the beggars.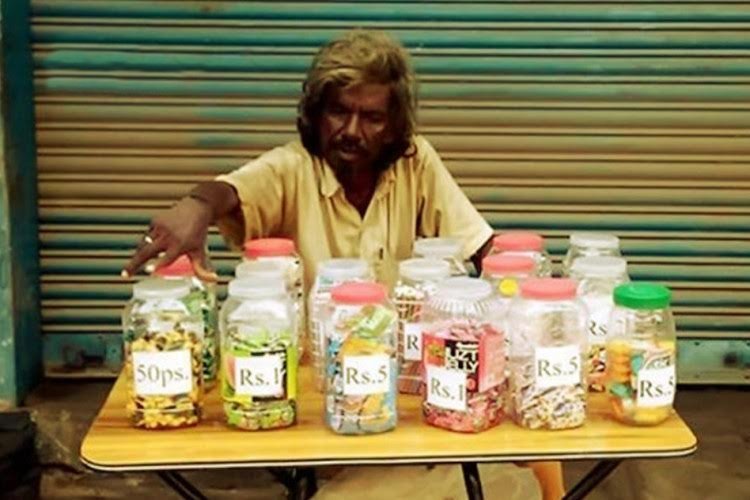 "We are looking for jobs of sweepers and security personnel for the others. We met the city mayor with the idea. He has offered loans to beggars we identify." says M Roshni, a student of the group.
However, it's not all hunky dory. Some beggars tried to cheat the students while others were under influence of alcohol at 'work'. " We do blood tests on them to check if they are alcoholics or smokers," says school headmistress Anitha Daniel.
It all started when these students encountered a young boy and girl begging and felt sympathetic. Instead of looking away, they decided to make a difference. Since the students had started their 'anti-beggar-society' on a Saturday, th ey will observe the third Saturday of every September as Anti-Begging Day.