A lot of things change for a girl once she gets married. One of them is that she stops being treated like a girl, in a manner of speaking. People refer to her as a woman, not a girl.
But is that fair? Is it right to look at her differently and expect her to be a different person just because she is married?
Suganndha Mehrotra Bhattacharya posted something on the topic on her Facebook wall and it makes a lot of sense to us. The writer-director has worked with R. Balki & Neeraj Pandey on films like Special26, Paa and Baby. Here's what she wrote: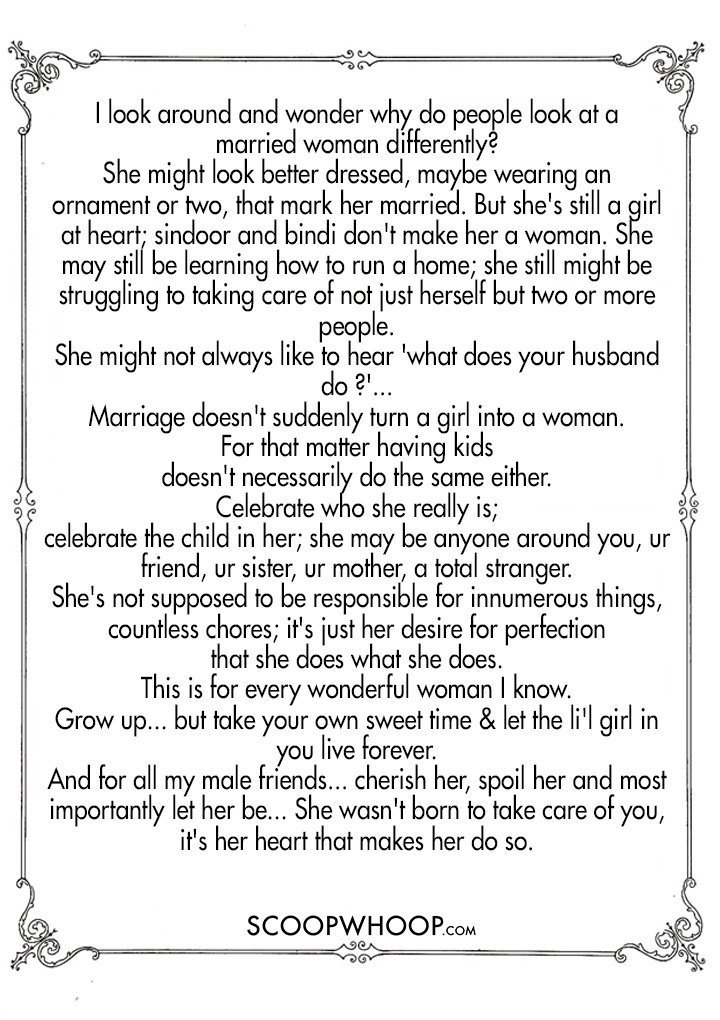 UPDATE: An earlier version of this article had wrongly attributed this post to Chetan Bhagat. That mistake has since been rectified and is regretted.
Feature image sourced from Animage