In a world where humans are always bloodthirsty for each other, never running low on the potential for violence, here is a true story of friendship. Except that the star here is a dog. Honesty, love, loyalty and compassion are what sets these animals apart, and here is a true example of that.
On 12 September, 2015, Vashon Island Pet Protectors (VIPP) , Seattle, put up this post on Facebook, desperately searching for two dogs – Phoebe and Tillie. Missing for five days, their masters were worried sick and went to the organisation for help.
DOGS STILL MISSING. Phoebe and Tillie have now been missing for 5 days and we need your help. PLEASE CROSSPOST this…

Posted by Vashon Island Pet Protectors (www.vipp.org) on Saturday, September 12, 2015
Source: Facebook
Finally after 5 days, on Monday, they got a call from a community member saying that a dog who matched Tillie's description came to their door and then quickly ran back to a nearby ravine.
Hoping against hope, volunteers from VIPP went searching for Tillie. And what they found was truly touching.
Tillie was sitting on the edge of a cistern looking over Phoebe who could not get out by herself. Tillie had been watching over her friend for an entire week, except for some time everyday when she went looking for help.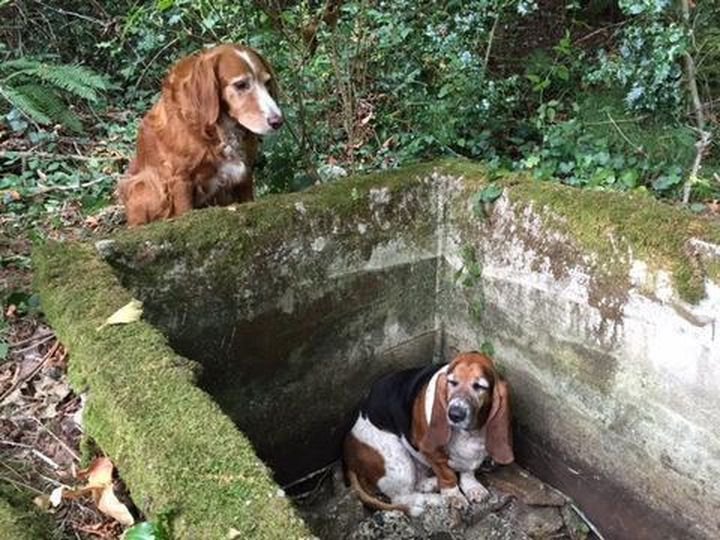 The VIPP shared a post on Facebook telling the story of these two adorable friends.
MISSING DOGS FOUND!!! HOORAY FOR TILLIE…and a HUGE HANKIE ALERT. We are overjoyed to report that after being missing…

Posted by Vashon Island Pet Protectors (www.vipp.org) on Monday, September 14, 2015
Source: Facebook
In an update to the post, the VIPP wrote that though the two dogs were cold and hungry, they are now in good health and better spirits. They have been reunited with their masters and are happy in a safe home.
Not just pets, dogs are truly the best friends one can have!