"The mind knows what the tongue wants."
Looking to try out an exotic new dish? How about the Mathi Mulakittathu? This authentic fish curry from Kerala will have you salivating!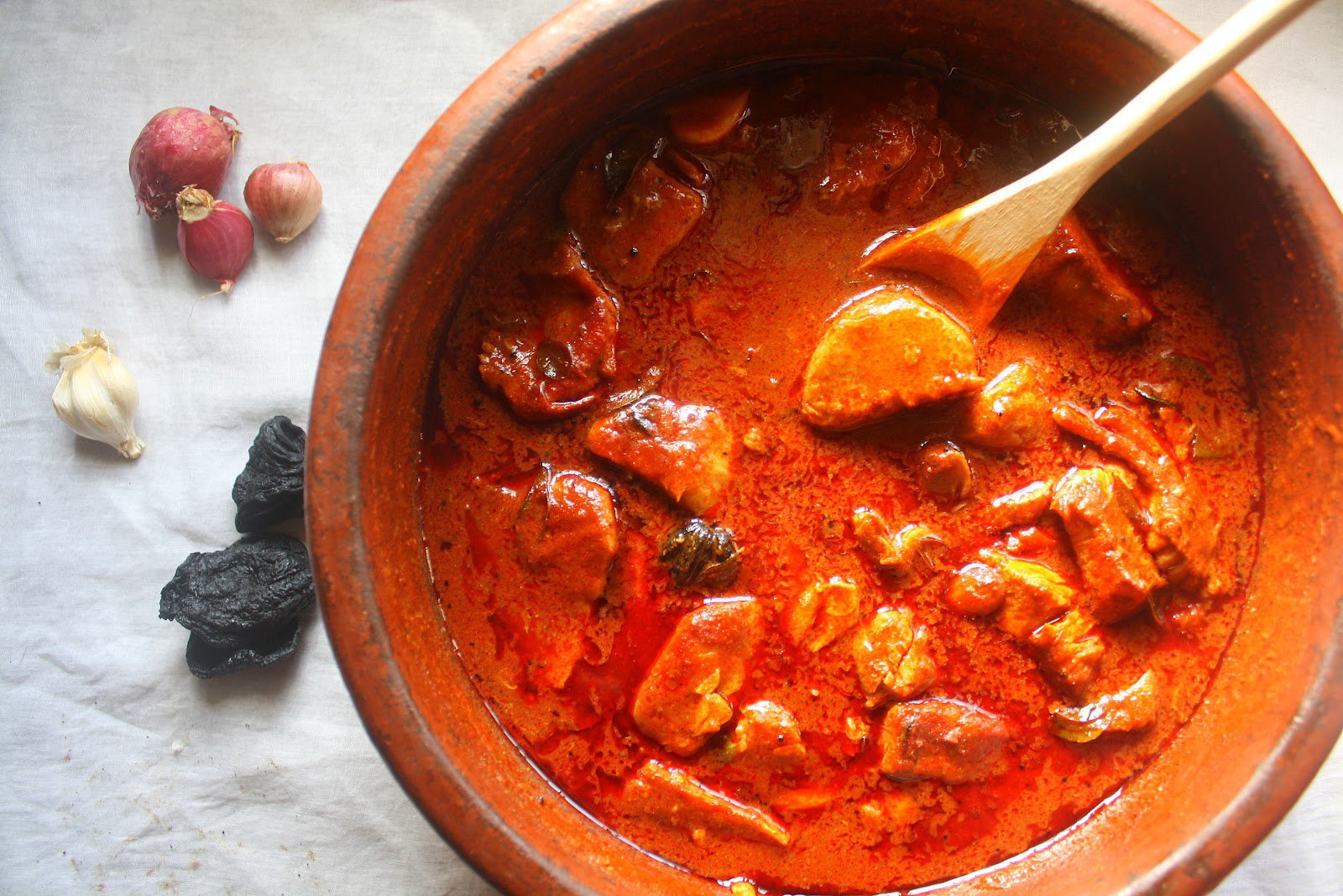 But beware, this red-hot curry is not for the fainthearted. The redness of the curry is a warning. Because this fish curry is spicy like no other. The excessive fiery chillies make sure of that.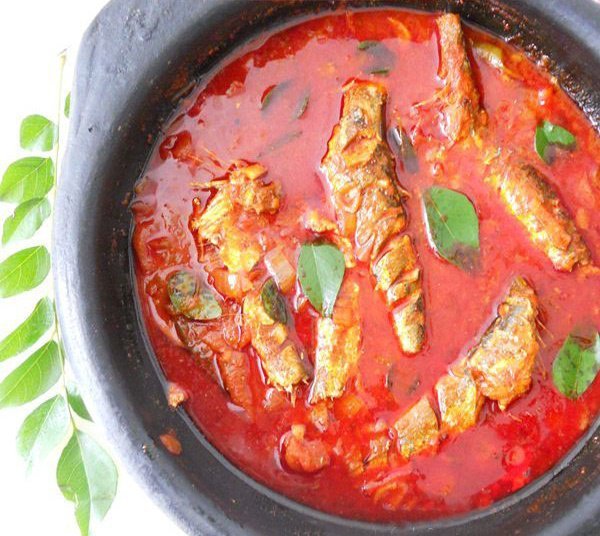 But don't think this dish is all about being spicy. Apart from the chillies and the regular spices that is added to every other fish curry known to man, there is a secret ingredient that goes into making this masterpiece from God's own country.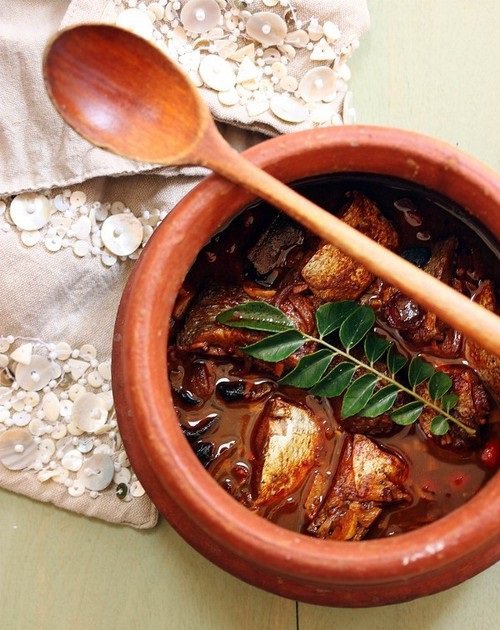 And the secret ingredient is Kodumpuli, also called the Malabar tamarind. The curry might be hot but this secret spice lends a sour tinge to the recipe. The taste is very subtle but you won't miss it.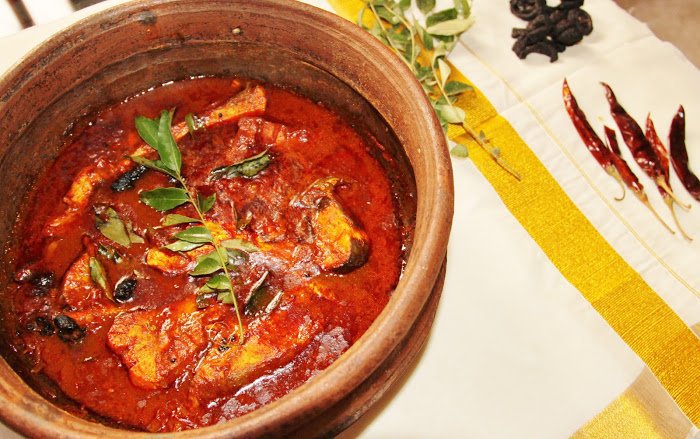 As you might know, any Kerala dish is incomplete without coconuts. Though this fish curry doesn't really employ the use of coconuts, there is no reason why you cannot serve it in one. Enveloped in aromatic herbs inside a finely cutout coconut, this curry exudes a nice aroma to go with its irresistible taste.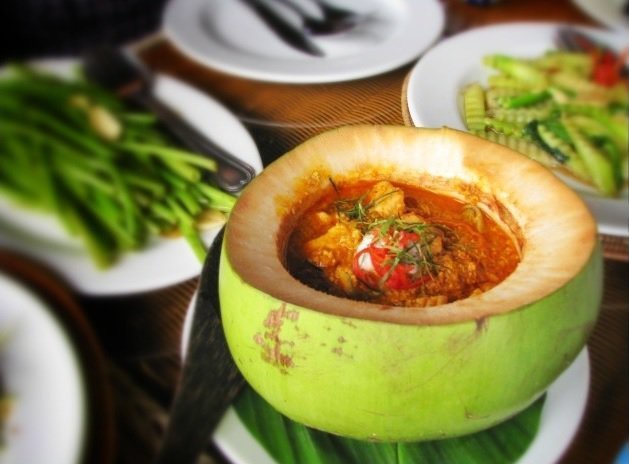 Mathi Mulakittathu should be served piping hot and goes best with steamed rice. Abandon your spoon and fork, and in true Keralite fashion, enjoy this combination with your hands.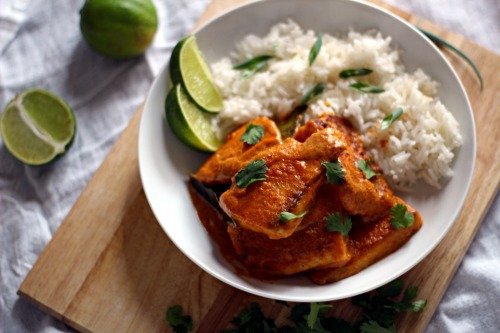 You will not realize what you're missing out on until you have this fish curry once. Trust me when I say that eating is believing!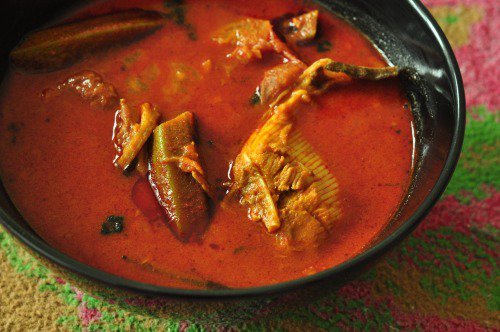 To enjoy the authentic South Indian taste try this recipe today .