We all think of jeans when planning to spend the day outside of our offices, or any other place that requires us to not dress up. And well, those days happen quite often. A stroll in the mall, a walk till the chaat waale bhaiya or a FIFA tournament at a friend's place, we put on our favourite jeans, and a t-shirt and we're ready to go.
But, ever wondered, if all your jeans could be like that one favourite pair? We know it's hard to find that perfect fit, but it's possible. Here's a guideline for both women and men to figure out what kind of jeans will fit best.
WOMEN
We're women, not any one of our bodies are the same. Yes, we all have different body types, and yes, we all have something extra somewhere.
Trouser-cut jeans for disproportioned thighs and calves.
Trouser cuts work best with flunky pockets and the wide leg finish will balance your upper body curves well with the lower body. You can wear it formally with shirts/blouses.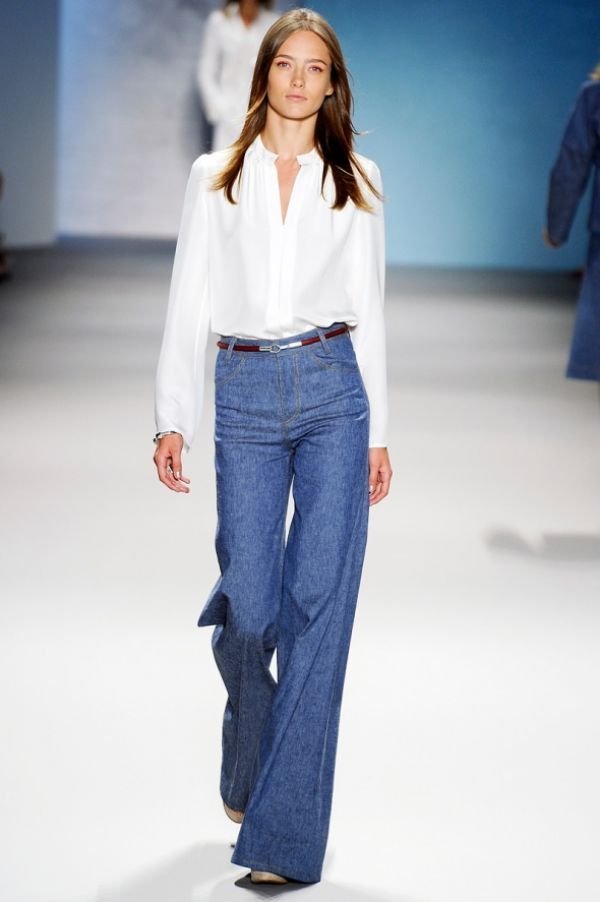 Cropped skinnies help give a lengthier illusion to the legs.
Cropped skinnies are my personal favourites, they go with anything. Be it sneakers, stilettos, or fit-flops. Crop tops, shirts or sweatshirts the list is endless. Find your perfect fit, preferably a high rise, but even a low-rise will go, depending on what you feel the most comfortable in.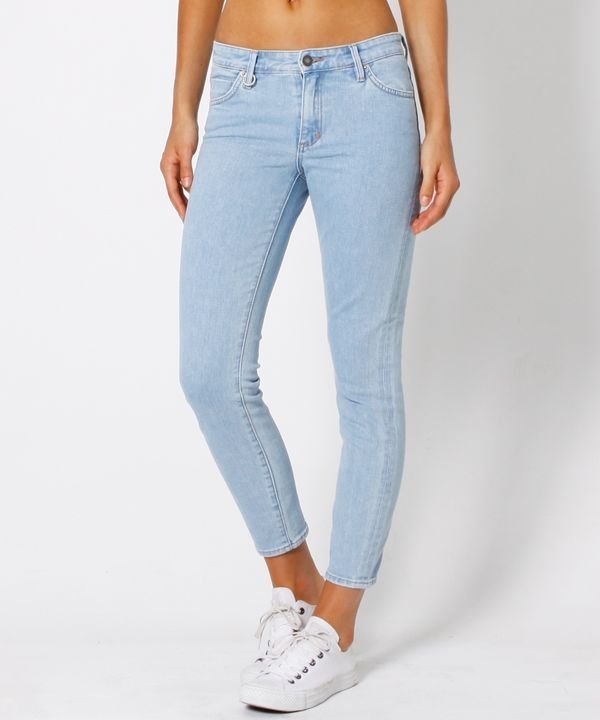 High-waisted straight leg jeans are perfect to tuck in the belly.
These jeans will give your glutes the natural curve that they have, in a more subtle way. The high waist will also tuck in the little lower belly fat, if you have any.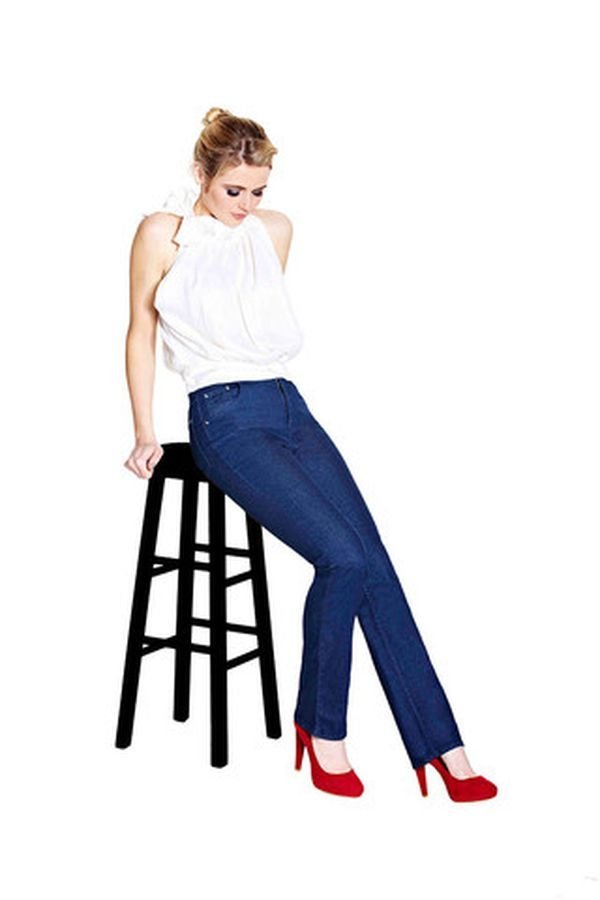 Curvy skinny jeans in a stretch fabric for curvy women.
Look for jeans that are made for the curvy body. The ones that are slightly bigger at your upper thighs and butt and smaller at the calves. We know it can be hard to find the right pair of jeans that don't go all mushy from the middle, and do not make your butt and thighs look bigger than the voluptuous ones you already have.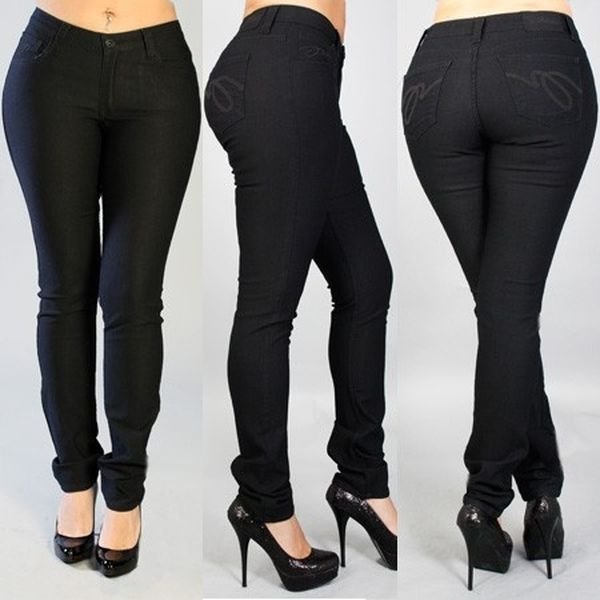 Skinnies of the proper length work best for long legs.
Skinny jeans look HOT on you, but the length always goes a little short. We know it can be hard, but look for lengths longer than the usual you buy for any other kind of jeans. You could also buy a slightly low-rise waist if you want to make the butt look rounder and plumper.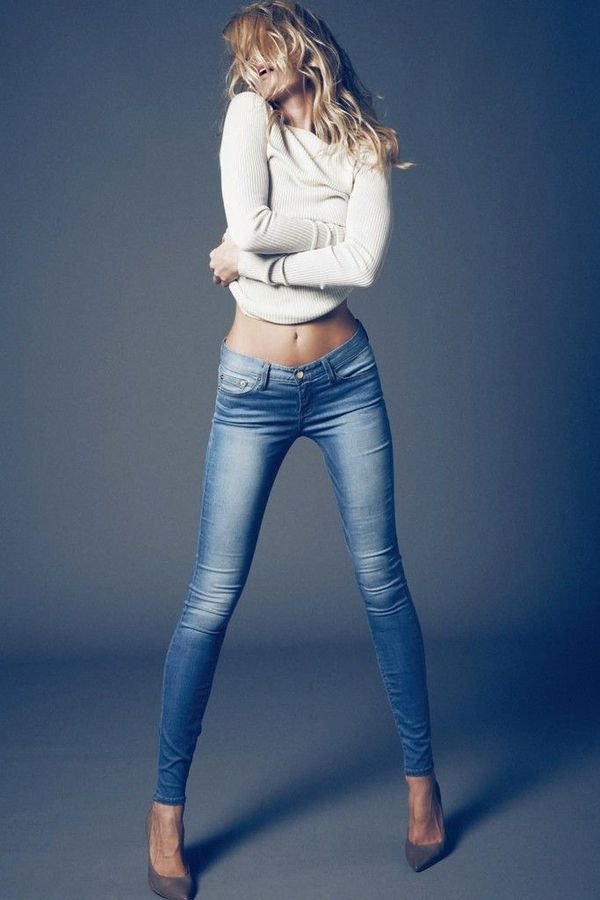 Boot-cut jeans give the perfect fit to long legs.
With long legs comes the headache of finding the kind of jeans that don't leave your upper body looking way smaller than your lower body. Boot-cut jeans work best with a low rise waist to get rid of that illusion.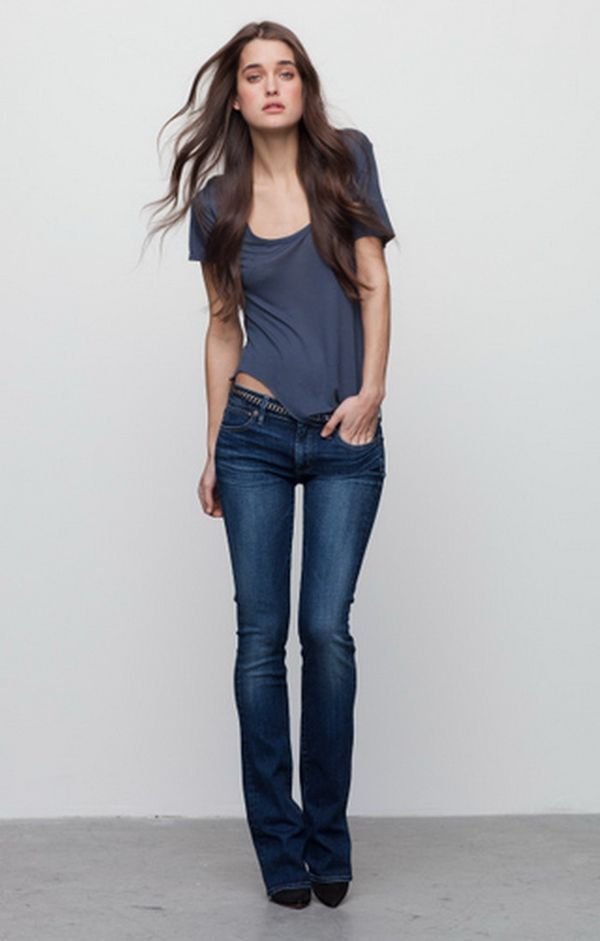 MEN
We know, it can be a fuss even for you while trying to get the perfect fit for jeans that is the most worn, out of the 2-3 (maximum 5) casual wear options you all have. It doesn't have to be more unfair (or fuss-free for some) than what it already is.
Straight-fit jeans are extremely comfortable on the thighs and glutes.
Not everyone is a fan of slim cut, and that's their personal preference. If you are one of those people, these jeans might be perfect for you. These are classier than most cuts, and can be worn with shirts or polos to give it a more formal look.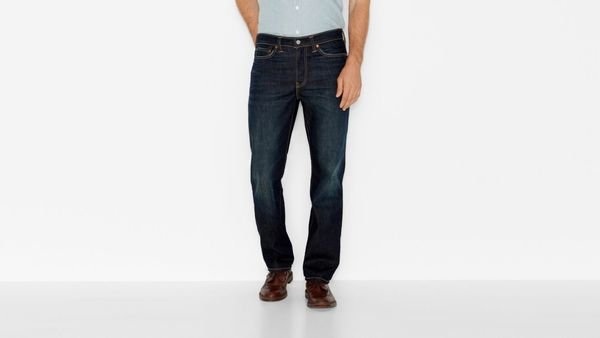 Slim straight-fit defines legs more.
The straight fit gives the legs a better definition, and also makes them look longer.
Pencil pants make shorter legs look longer.
Inspired by the 1950's trend of pencil pants, these are back in fashion with just a better fit to add length to your legs.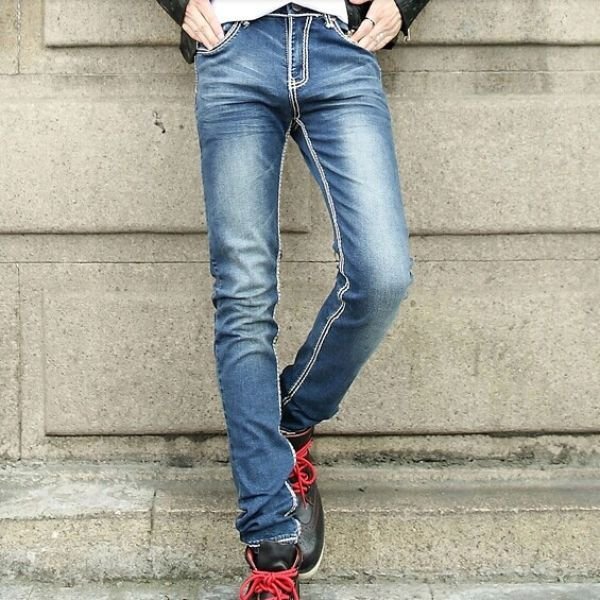 Jogger jeans give a more comfortable and casual look.
If jeans aren't casual enough, the jogger jeans are the perfect, more comfortable, alternative. They look super cool, and can be paired with your daily-wear t-shirts and sneakers.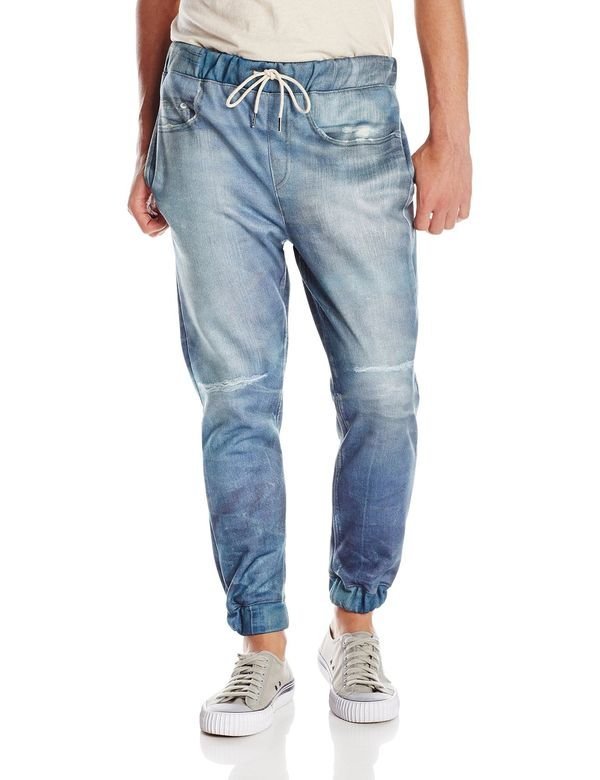 Skinny jeans can be carried well by all body-types.
It's a myth that skinny jeans look super weird on guys. You just need to know what to pair them with, and you can pull off a skinny-jeans look perfectly! If you legs are thin, make sure you buy a thick denim material. And DO NOT go for super skinny jeans, that's the biggest fashion disaster right there.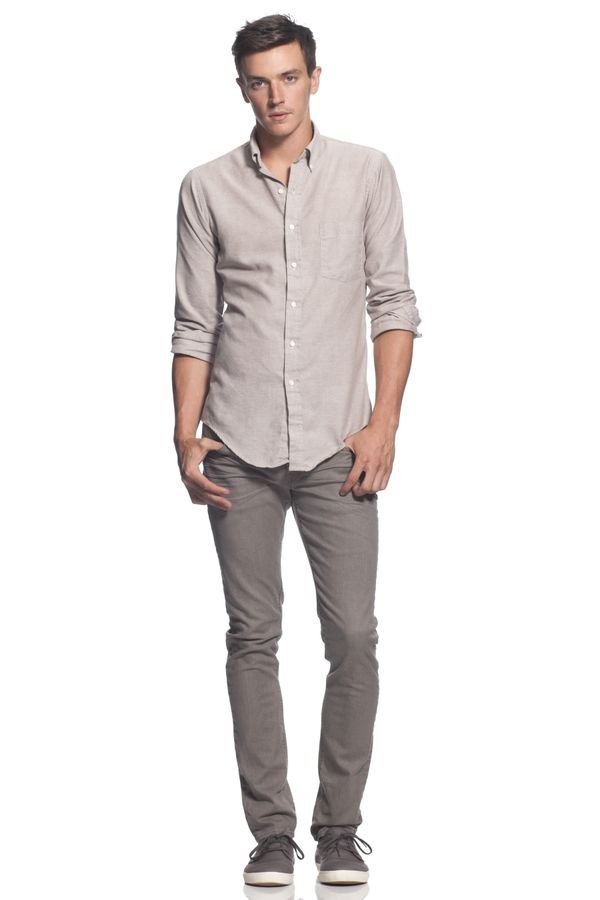 Low-rise jeans for the heavy build.
If you have a belly, it can often get very hard to find pants that fit your waist and are not loose from the thighs and hips. To make sure that you are not this uncomfortable, always look for low-rise jeans that are comfortable on the waist as they go under the belly region, and fit perfectly from the thigh and butt area.
Minimal back pocket work if you have a slightly heavy bottom.
If you have a slightly bigger butt/thigh region, it'll be a smart option to always opt for jeans with minimum work on the back pockets. It helps by not drawing attention to the problem region. Unless, obviously, you want to. *winkwink*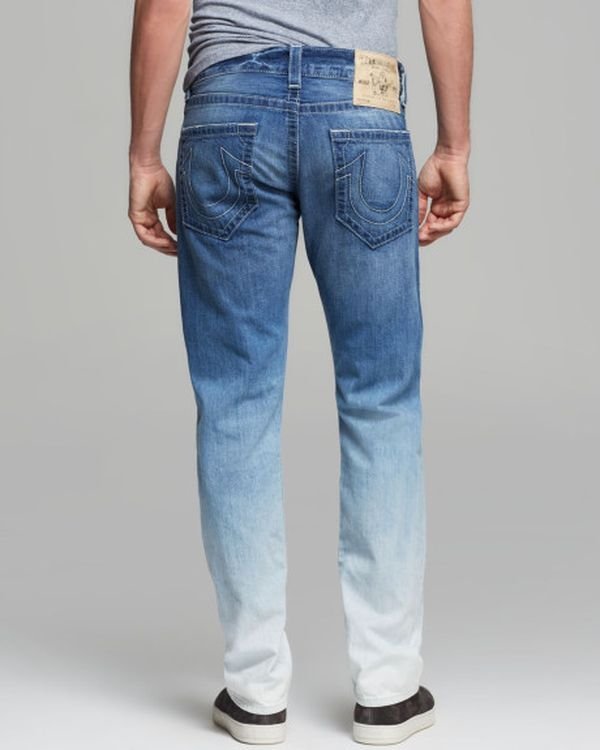 You don't have to necessarily limit yourself to these jeans only, you need to always be willing to try new kinds to figure out which one you feel the most comfortable in. It's all about what makes you feel good, rather than what people think looks good.